Oxygen's 'New York Homicide: From Moscow to Murder' chronicles how a prosperous Russian businessman, Boris Kiejliche, was killed inside his Staten Island, New York, home in late March 2000. While the authorities took around a month to recover his decomposed remains, it took them a little over a week to catch the perpetrators responsible for the murder and the disposal of the body. If you're curious to learn more about the case, including the killer's identity and current whereabouts, here's what we know.
How Did Borys Kiejliches Die?
49-year-old Russian multimillionaire businessman Boris Kiejliche disappeared from his Staten Island residence in late March 2000. Reports stated that the jet fuel magnate had an estimated net worth of $3 million. He had been married for eight years and had a young son, then 8, and a daughter, then 5. His wife, Elena Kiejliches, then 34, had taken the children to a weekend Disney World trip and returned home to report her husband missing.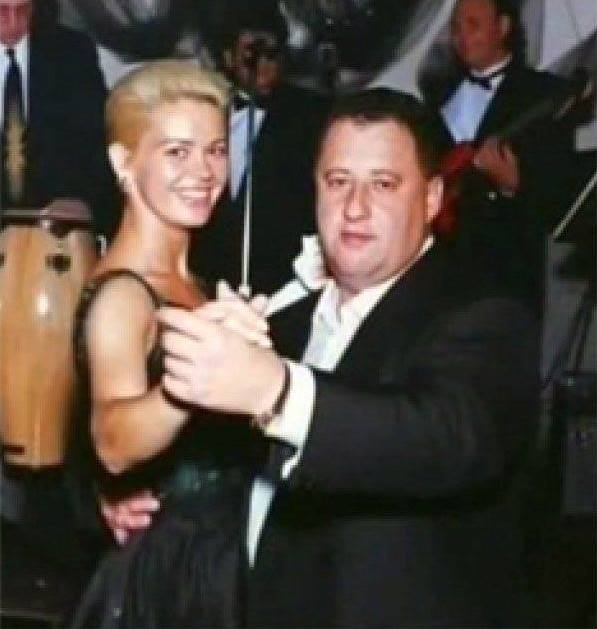 She told the authorities Boris might have walked out of the marriage and disappeared on his own terms. Boris was last seen near his lavish 91 East Loop Road home in the Todt Hill section of Staten Island on March 28. His $125,000 Mercedes-Benz was recovered near the Brighton Beach Boardwalk. His decomposed body was found in a cardboard barrel in a marsh near the Belt Parkway on the Brooklyn-Queens border on April 25.
The corpse was wrapped in a blue sheet with a yellow floral design, tied up with an electrical chord, and in advanced stages of decomposition. According to court documents, the official cause of death was determined to be a single gunshot wound to the head. He was shot from behind with a 9-mm gun at close range. He had also fractured the back of the skull, indicating he had been hit from behind.
Who Killed Borys Kiejliches?
The investigators stated that all the evidence pointed toward a pre-planned hit rather than a crime of passion, suggesting the victim might have known the perpetrator(s) personally. The Kiejliches had been wedded for eight years, marked by a history of domestic violence. They were also parents to two children: an 8-year-old boy and a 5-year-old girl at the time of the tragic incident and a young son from Borys' previous marriage. Before reporting her husband's disappearance to the police, Elena took her children to a weekend Disney World trip.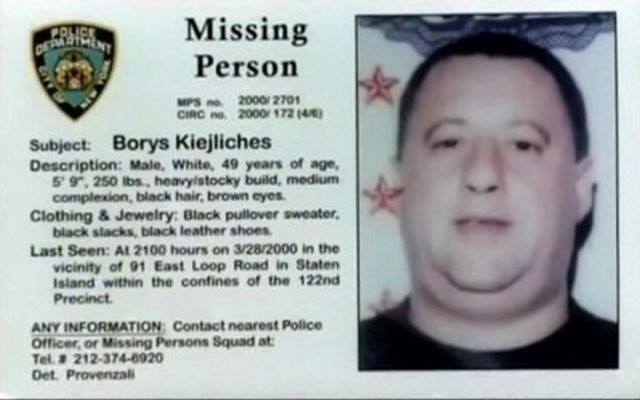 However, upon finally approaching the authorities, she opted not to engage with investigators and instead retained legal counsel. During the search of the meticulously kept Kiejliches residence, detectives made a striking discovery — a section of carpet was conspicuously absent, suggesting an effort to conceal potential evidence. From the very outset of the investigation, the police harbored suspicions regarding Elena. Her lack of cooperation and the likely financial motive stemming from her husband's substantial wealth raised notable concerns.
After the authorities found Borys' decomposed body, they initially suspected the Russian mob and investigated his possible ties with the underworld. However, that hypothesis was soon discarded, and the police began looking into his widow. Russian émigré Elena appeared to be living the quintessential American dream. At 34, she had two lovely children, a husband with substantial wealth, and a lavish residence in the upscale Toldt Hill neighborhood of Staten Island. However, the investigators soon uncovered she did not have a happy marriage.
The direction of their investigation took a significant turn when they discovered that Elena had been involved in an affair with Messiah Justice, an aspiring rapper and confidence trickster. One official stated Messiah often stayed at the couple's home while Boris was on business trips. When the police brought Messiah to the station for questioning, he immediately confessed to helping Elena in the murder. He recounted he had met Elena at a traffic light on Seventh Avenue in Manhattan, and they exchanged smiles and phone numbers.
Messiah testified she bought him expensive apparel, warm-up suits, and several cell phones during their 18-month extramarital relationship. Elena also gave Messiah two substantial cash presents — one of $50,000 and another of $35,000, which he used to acquire jewelry. However, things took a dark turn on the night of March 24, when Elena entered her sleeping husband's bedroom and fatally shot him. She wrapped the body with bedding and towels, covered his head in a black garbage bag, and tied the body with an electrical cord.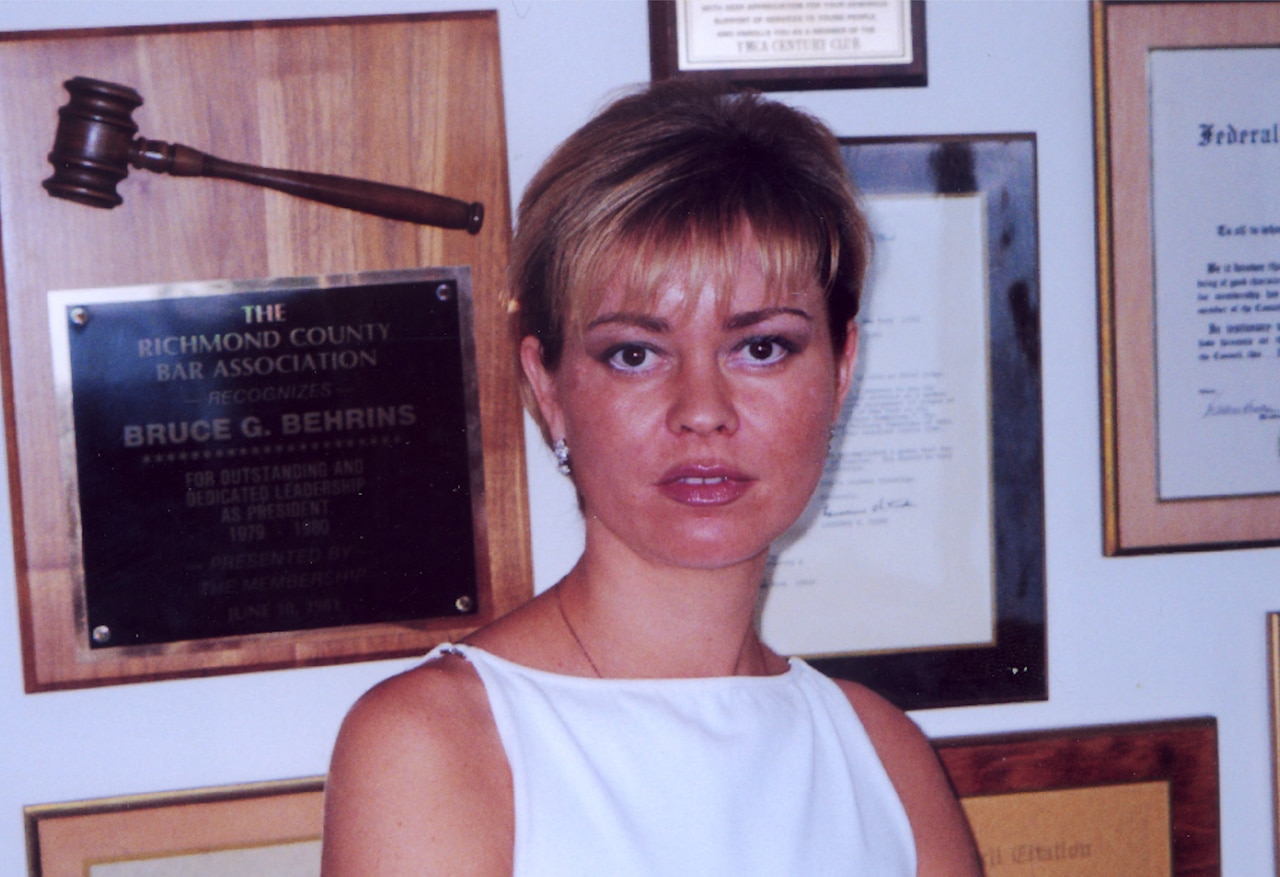 Elena then called Messiah and stated she needed him to come to the house in a hurry. When Messiah, then 26, with a substantial criminal record, arrived, she allegedly told him, "He hit me. I killed him because I couldn't take it anymore." She led him to the basement, and they loaded Borys' body into a Range Rover with the toys and teddy bears stained with blood. They also cut out a blood-stained portion of the carpet and placed it in a black plastic bag. Afterward, they drove to Brooklyn, and Messiah disposed of the toys in a school dumpster.
According to Messiah's testimony, they discarded the body in an abandoned building. He later returned to the body, put it in a barrel, and dumped it in the water in East New York. He claimed Elena made a $8,000 down payment on a $300,000 Bentley as a thank-you gift after her return from Disney World, though the cheque allegedly bounced. On May 5, 2000, Messiah was arrested in connection with the murder. He entered into a cooperation agreement with the prosecution on May 11. Elena was arrested and charged with murder on May 15.
Where is Elena Kiejliches Now?
Messiah pleaded guilty to hindering the first-degree murder investigation and tampering with physical evidence. In Elena's trial held from June 5 to June 25, 2002, Messiah, the key witness, recounted the events surrounding Borys' murder at Elena's hands. He revealed she claimed Borys had taken a million dollars from her and intended to take everything, including their children. He was sentenced to one and one-third to three years. Yuri Sverdlov, Borys' financial consultant, also testified about a heated argument between the couple in January 2000.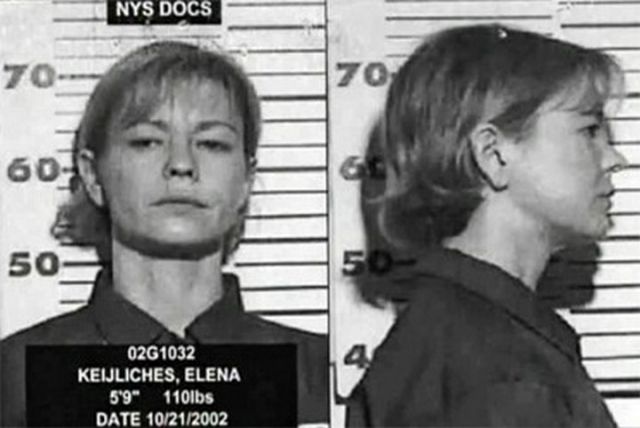 Borys' assets included the Staten Island house and an investment account worth roughly $1,000,000 at Salomon Smith Barney. Assistant District Attorney Mark Palladino stated, "Rather than get a legal divorce, she got her own divorce." Elena was convicted of second-degree murder and tampering with physical evidence on June 25 and sentenced to 22 years to life on September 24. The 57-year-old is serving her sentence at the Taconic Correctional Facility. Her inmate records state that she will be eligible for parole in June 2024.