Paramount+'s '72 Seconds in Rittenhouse Square' chronicles the complex set of events surrounding the death of a 37-year-old Philadelphia real estate developer, Sean Schellenger, in a posh section of the city in mid-July 2018. The documentary series attempts to present both sides of the story, featuring interviews with the victim's family members and law enforcement officials involved in the investigation.
Who Was Sean Schellenger?
Sean Schellenger was born to Mark and Linda Schellenger in Philadelphia, Pennsylvania, on May 6, 1981. Originally from Coatesville, Pennsylvania, he attended Great Valley and local Coatesville area high schools before graduating from the latter and then studied real estate at Pennsylvania State University. His father, Mark, a former principal of Radnor High, stated, "Sean is my hero and always will be." Family members, business associates, and close friends described Sean as a vibrant and friendly individual with a genuine enthusiasm for life.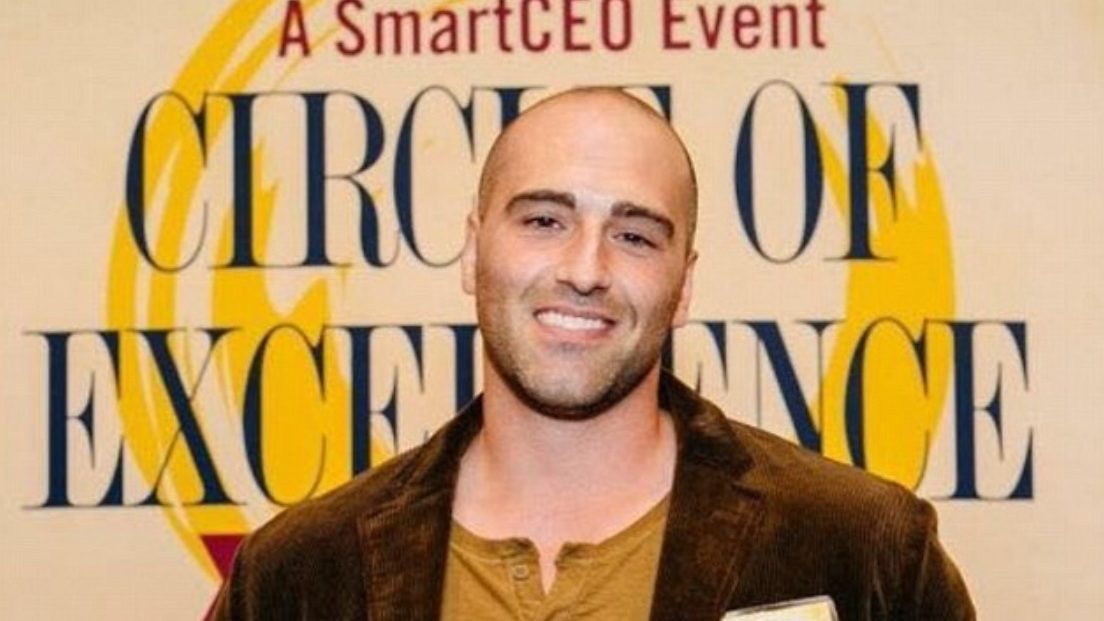 The loved ones also highlighted his robust drive and ambition in his business endeavors. Moreover, the show noted Sean to be an outsize presence who loved sports and his real estate firm, Streamline Group LLC. He grew up competing in football, baseball, and wrestling. He was even a quarterback for his University football team for two years, and many recalled him as fiercely competitive, endlessly talkative, and someone who enjoyed life and could easily make friends. His uncle, Jeff Schellenger, once expressed, "He could make anyone family."
A 2017 Philly magazine article profiled Sean as the CEO at Streamline Solutions, who simultaneously spearheaded a non-profit organization — Helping Hands Philadelphia. His work was dedicated to revitalizing neglected properties and supporting community initiatives. The former Penn State quarterback stated in the interview, "We want to improve the economic and educational circumstances for residents of neighborhoods experiencing gentrification." He also claimed he hoped to expand to other cities after standardizing the local model.
While Sean's triumphs portray him as a hero and successful businessman, several reports have cited his previous run-ins with the law in Pennsylvania and Florida in the 2000s. In August 2001, he was charged in Chester County with burglary, resisting arrest, criminal trespass, and theft. However, the final settlement of that case is unavailable in the public domain. Sean also faced charges of battery and resisting detention in Okaloosa County, Florida, in 2008, though court documents describe the disposition of that case as "dropped/abandoned."
Public records also show Sean was convicted of disorderly conduct in Chester County in 2009. But, a decade later, he had reportedly cleaned up his act and was a prosperous entrepreneur and a notable member of the community. Former weatherman John Bolaris described Sean as a "difference-maker in Philadelphia" who "was always smiling." Hence, it was shocking when the 37-year-old real estate developer died in a tragic incident while returning with his friends after a business dinner at the Rittenhouse restaurant Rouge on July 12, 2018.
How Did Sean Schellenger Die?
John Bolaris, a real estate agent and Sean's friend, stated he and Sean had been at the Rittenhouse Restaurant Rouge only half an hour before the tragic incident occurred on July 12, 2018. He added that they had arranged to embark on a real estate tour in Villanova the following day. In a detailed Facebook post on July 13, he penned, "It was a beautiful night, everything's great, everyone's happy — its' not like you're in a seedy place doing something you shouldn't be — you're there in Rittenhouse Square with business partners, friends, exchanging hugs."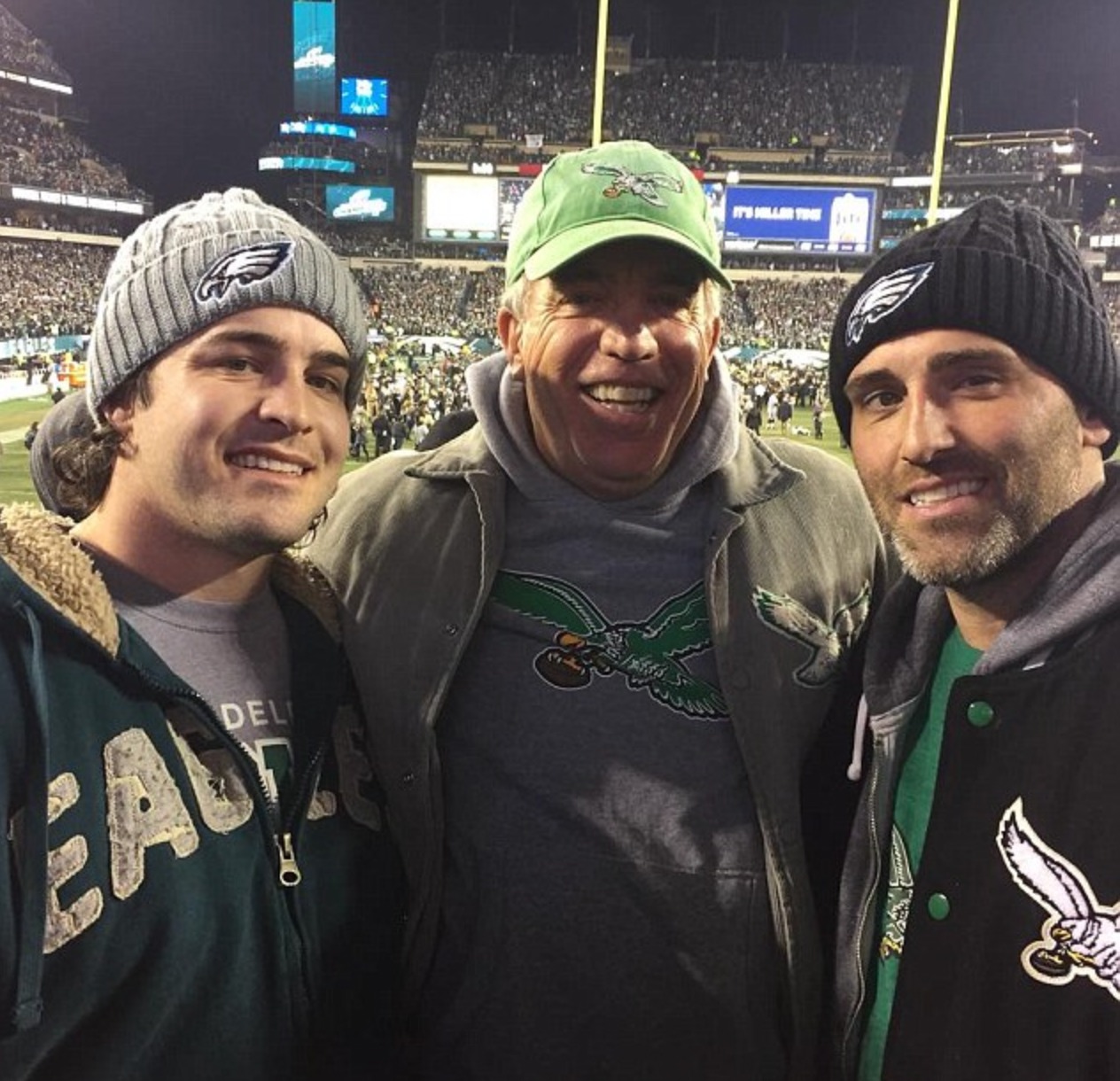 John's social media posts even stated he and Sean exchanged hugs around 10:30 before parting ways. Captain John Ryan of the Philadelphia Homicide Unit remarked Sean got in a Mercedes-Benz with two other friends, Uri Jacobson and Norris Jordan. At approximately 10:55 pm, the vehicle had turned the corner from Rouge onto the narrow Chancellor Street when it encountered a car stopped at the intersection with 17th Street. All three individuals exited the car in an attempt to encourage the driver of the halted vehicle to proceed.
Captain Ryan stated a cyclist unexpectedly became involved in the dispute while the trio was immersed were focused on the driver. Sean subsequently exchanged words with the cyclist, and an altercation between the man on the bike and him turned physical. The suspect allegedly pulled out a large knife, which Bolaris called a "Rambo knife," and stabbed the victim in the back. Philadelphia Police Chief Inspector Scott Small stated the incident likely "started as some sort of argument, possibly over congestion and traffic."
Witnesses told cops the attacker fled on foot, leaving behind his bike and a bag used to deliver food. The real estate developer was then rushed to Thomas Jefferson University Hospital, where he was pronounced dead 20 minutes later, at 11:21 pm. John said the incident was hard to comprehend and added, "When you're exchanging hugs, getting ready to do a real estate tour, and everyone is in a great mood, and then you leave at 10:30 [pm] and find out that Sean is dead, stabbed to death near Rittenhouse Square a half hour later, it just shocks you." We should mention Sean had a blood alcohol level twice the legal limit, along with traces of cocaine in his system.
Based on witness accounts, the Philadelphia police began their search for an at-large suspect fitting the following description — a light-skinned African American male, standing at six feet and possessing a medium build. The suspect was last observed wearing a white T-shirt, black shorts, and a backpack. He was Michael White and he turned himself in at around 2:00 am to the authorities on July 14, less than two days after he allegedly stabbed Sean during the traffic dispute right near Rittenhouse Square.
He was charged with murder and possession of an instrument of crime. However, Greg Thompson, a spokesman for Michael's family, maintained that Sean was the aggressor. He added that Sean tackled Michael at some point and his client acting in self-defense. Plus, there are claims of racism. Greg also alleged Sean and his two friends — Philadelphia entrepreneur Uri and restaurateur Norris — were intoxicated. However, both their lawyers have always vehemently denied the claim. A jury acquitted Michael of the murder charges in October 2019.
Read More: Michael White: Where is the Ex-Accused Now?