Paramount+'s '72 Seconds in Rittenhouse Square' features a tragic incident near Philadelphia's Rittenhouse Square that shook the community in July 2018. A successful local real estate developer, Sean Schellenger, was fatally stabbed, and the accused, Michael White, a then 22-year-old delivery man, was charged with voluntary manslaughter. The case garnered wide attention in the Philadelphia area, and the trial was closely followed by many. If you're curious to learn more about the case, including what happened to Michael, here's what we know.
Who Is Michael White?
Michael White has been striving to find a ray of hope throughout his entire life. He was 12 when his family was torn apart after his father was sentenced to more than two decades in prison, profoundly impacting his upbringing. Michael stated, "It didn't help to sometimes be living homeless and having to move from place to place. It was rough, but I always just tried to stay positive." As he grappled with his challenges, poetry and music became his solace. He joined the Philly Youth Poetry Movement slam team in 2015.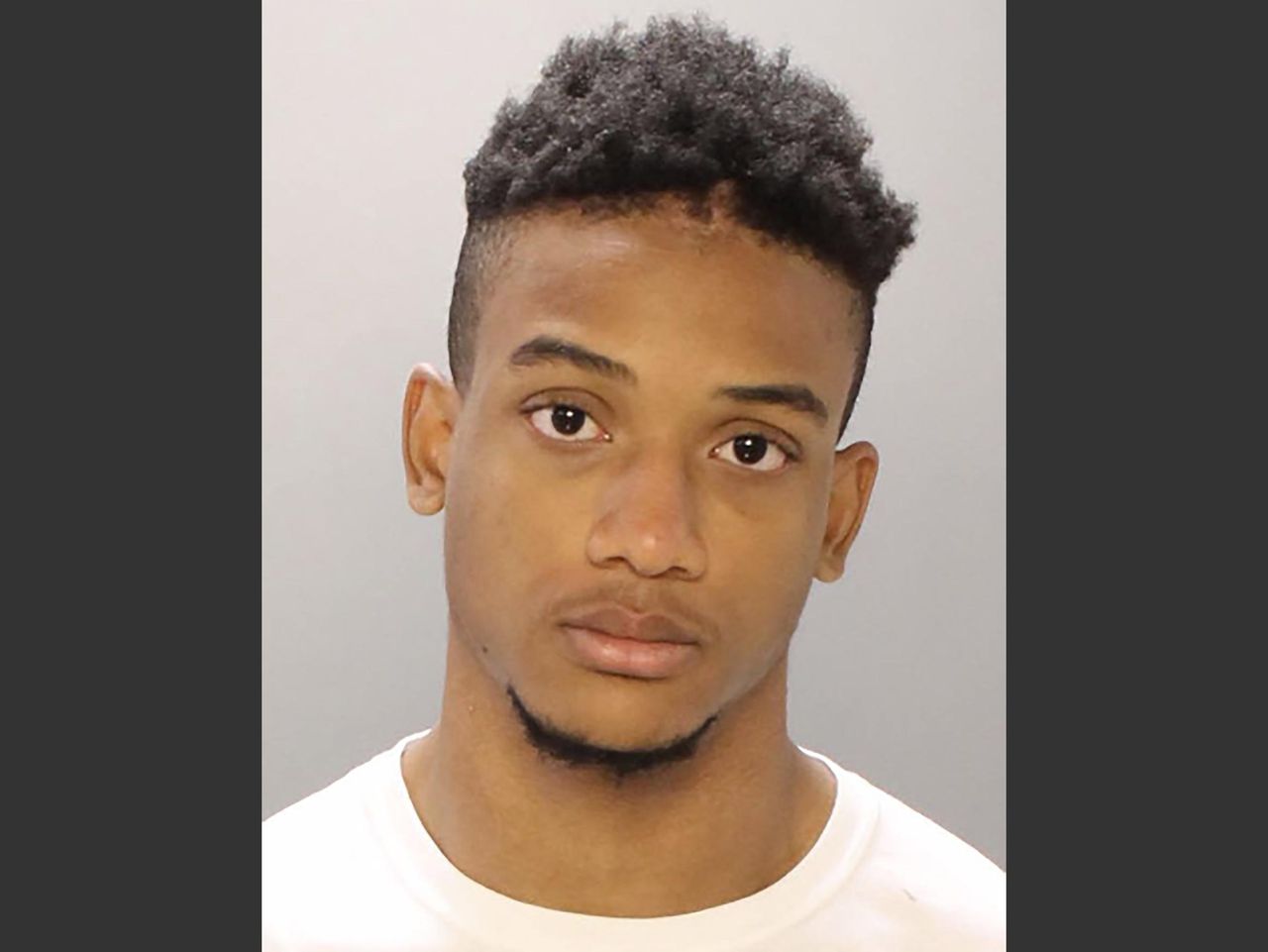 Michael contributed significantly to their journey to the semifinals of a national competition, where they ended up securing a fifth-place position overall. During this period, his performances often delved into historical narratives portraying the lives of enslaved Black individuals and heartfelt poems reflecting on his childhood experiences. His slam poetry teammate, Jamal Parker, stated, "Mike instantly connected with other youth poets in the competition, based on his charisma and kindness alone."
Michael's exceptional abilities in poetry competitions and outstanding performance at the Academy at Palumbo, a college preparatory magnet high school, paved the way for his acceptance into Morgan State University in Baltimore. However, he received a shocking revelation just as he was starting his freshman year — a long-buried secret that devastated him and sent him on a downward spiral. He learned his father had actually been incarcerated for sexually abusing and impregnating his older teenage sister.
Michael recounted, "I flunked out of my first year of college. I was taking drugs to cope and couldn't stay focused." He remained committed to resuming his studies once he had stabilized his life. However, he unexpectedly became "caught up in the system" for things he describes as "reactionary." According to reports, he faced charges of possessing marijuana, theft, receiving stolen property, owning an instrument of crime/weapon to use for criminal purposes, and conspiracy in November 2017.
Consequently, he was put into the city's Accelerated Misdemeanor Program, ordered to pay fines, and fulfill community service in January 2018. Michael has since candidly stated, "I was just doing dumb stuff to survive. I just wanted to do anything to help me get back to college and connect with my best friend, Jonathan Tobash, who kept encouraging me to not give up." He had met him, a fellow student, during his freshman year. Their bond ignited instantly when Jonathan heard one of his rap performances.
Despite hailing from different cities — Michael from South Philly and Jonathan from east Baltimore — they shared a common aspiration to transcend their challenging circumstances and forge meaningful futures. But alas, tragedy struck in December 2017 when Michael received the devastating news that his friend had fallen victim to a fatal shooting during a robbery attempt outside a convenience store in northeastern Baltimore. Overwhelmed by grief, he rallied support and initiated a GoFundMe campaign to contribute to his friend's funeral expenses.
Where Is Michael White Now?
Unfortunately, owing to Michael's erstwhile legal complications, he was discouraged from leaving the state, rendering him unable to attend the funeral. He stated, "That was one thing I couldn't take back. I felt like a failure that I couldn't be there for my friend." After some searching, Michael secured a job with Uber Eats, pedaling his way through various neighborhoods in Philadelphia. Initially, he regarded this gig as "easy money" and slow until the night of July 12, 2018, when everything took a dramatic turn.
He had a Popeyes order to deliver to an address close to Rittenhouse Square, an affluent district nestled in downtown Philadelphia. As he made his way to the destination, he saw three white men in a Mercedes-Benz berating a fellow African-American delivery driver whose vehicle was obstructing their path. Michael explained, "They were clearly drunk and loud, and I wanted to ensure he was all right." As the other unidentified delivery personnel fled, Michael ended up fatally stabbing one of the men, Sean Schellenger, during a physical altercation.
Michael stated, "At that point, I was too far from my bike to just run off. I pulled out my knife that I carried for safety on the job and began to tell him to back up as I was trying to walk away from him. He kept coming towards me until we landed in a nearby alley. He held me up in a wrestler-like body-slamming position. Once his attempt to slam me on the ground failed, I saw that he landed on the knife as he flipped over." Sean was pronounced dead at Thomas Jefferson University Hospital at 11:31 pm, and Michael surrendered 16 hours later.
He was charged with first-degree murder and possession of an instrument of crime. During the trial, several witnesses, including Norris Jordan, Sean's friend and the driver of Mercedes-Benz, testified that Sean "bull rushed" Michael but admitted that he did not witness the initial confrontation. Uri Jacobson, who was also with them that night, testified that Sean had advanced on Michael before the fatal stabbing occurred. Michael's defense also claimed Sean provoked him with racial slurs, claiming self-defense as the motive for the stabbing.
Philadelphia Assistant Medical Examiner Dr. Victoria Sorokin revealed Sean had a high blood alcohol content and tested positive for cocaine at the time of his death. The defense used it to argue that Sean's actions were influenced by intoxication. The jury found Michael not guilty of voluntary manslaughter on October 17, 2019, stating the prosecution failed to prove beyond a reasonable doubt that he intended to kill Sean. However, they found him guilty of tampering and obstruction charges, owing to his disposing of the knife and bloody clothes.
Michael's defense argued for a lenient sentence, highlighting the trial's impact on his life. The judge sentenced him to two years of probation, community service, and mandatory counseling. The specific terms of his probation were not disclosed publicly due to privacy regulations. Therefore, Since the trial, Michael has expressed remorse for the events that transpired and has been actively engaged in counseling and community service as part of his probation. Sean's family filed a wrongful death lawsuit against him and Uber Eats in January 2020, which appears to be ongoing.