Every big star has a humble beginning. Some made their mark as child artistes while some took their own sweet time to breakthrough. But when they did it was not only a joy to watch them on-screen but they also changed the course of cinema along the way. They are the trailblazers of modern cinema who with their right choice of roles and sensitive portrayals have won the hearts of both the critics and the masses. The list below features some of the most interesting and memorable breakout roles of Hollywood stars of the last few decades.
15. Dustin Hoffman (The Graduate)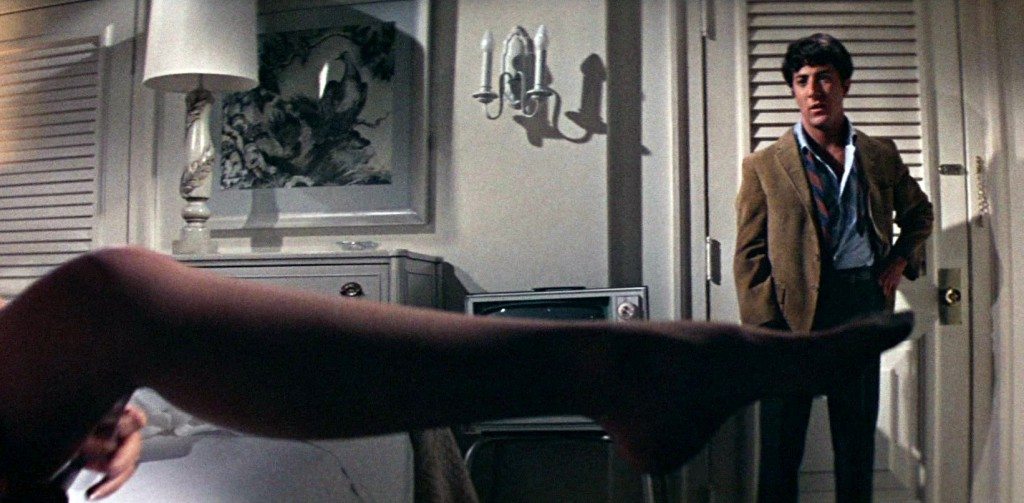 It's very difficult to place Dustin Hoffman in a particular category as his breakout role in 'The Graduate' (1967) clearly elucidates. It was only his second film role after a brief and quiet debut in 'The Tiger Makes Out' the previous year. Based on the novel of the same name by Charles Webb the story of a fresh graduate from college was a perfect fit for a young Hoffman who was on the lookout for that defining role to zoom ahead in his film career. Things fell into place as anticipated and Hoffman became a sensation overnight. His role of Benjamin Braddock, a 21 year old clueless graduate, was relatable to an entire generation of well educated and overwhelmed Americans. There are many shades to his character where he goes from being a gullible sexual young man to a man in charge of his own moods and whims. He played Benjamin with the confidence of a young man ready to take on the world and added his own variety of madness and restlessness to the role. In his glorious career Dustin Hoffman has won two acting Oscars but his performance in 'The Graduate' still towers above his other stellar acting pieces.
14. Robert Redford (Butch Cassidy and the Sundance Kid)
Although Robert Redford had already won a Golden Globe prior to the release of 'Butch Cassidy and the Sundance Kid' he became a major star only after starring in the much revered American Western. There is something in his body language that makes him such a perfect fit for roles that have an authoritative quality and the best part is that he doesn't seem to be aware of it. He causally strolls around in 'Butch Cassidy and the Sundance Kid' with a gun in his hand but yet manages to stand his own against Paul Newman his bigger and probably better co-star. His chemistry with Newman resembles that of Yin and Yen but with a soft spot for crime and violence. This film pretty much gave the audiences an insight to Redford's method of acting as one can sense a little bit of the 'Sundnace Kid' in most of his movie roles.
13. Anne Hathaway (The Princess Diaries)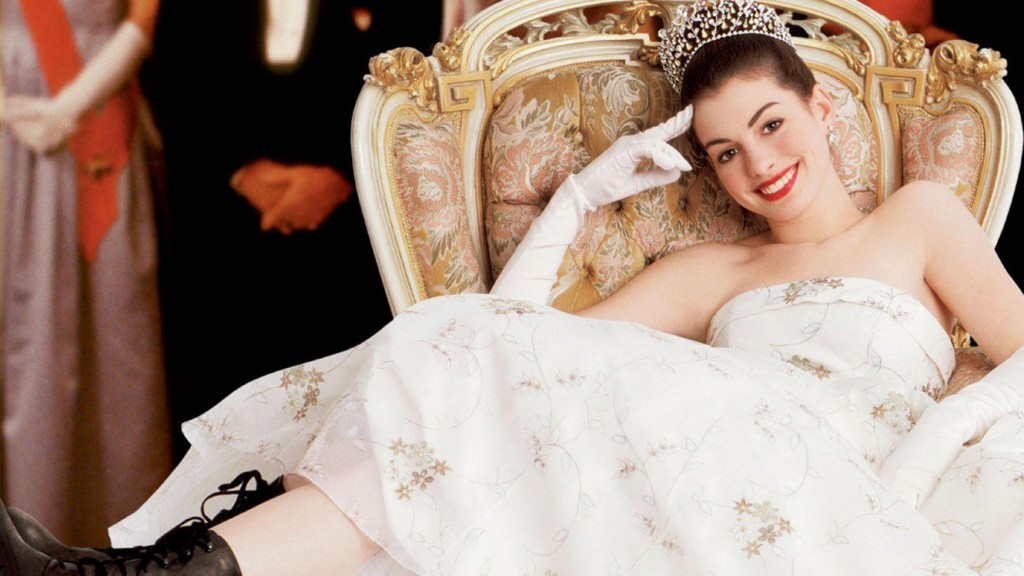 Hers was a dream debut in the truest sense of the term. How many actresses can boast of a debut with Disney and with a director like Garry Marshall? Furthermore 'The Princess Diaries' was not just another box office success starring a first time actress but it's a part of 21st century pop culture. The film had nothing new to offer as far as the script was concerned but it had a charming and endearing quality to it and most importantly it had Anne Hathaway who proved in her first film itself that she was born to be a star. She is obviously gorgeous to look at, has a pleasant personality and acted pretty well in her first screen outing. Considering the fact that she had to share screen space with a legend like Julie Andrews who plays her royal grandmother in the film, she deserve all the accolades that she got for the film.
12. Robert De Niro (Taxi Driver)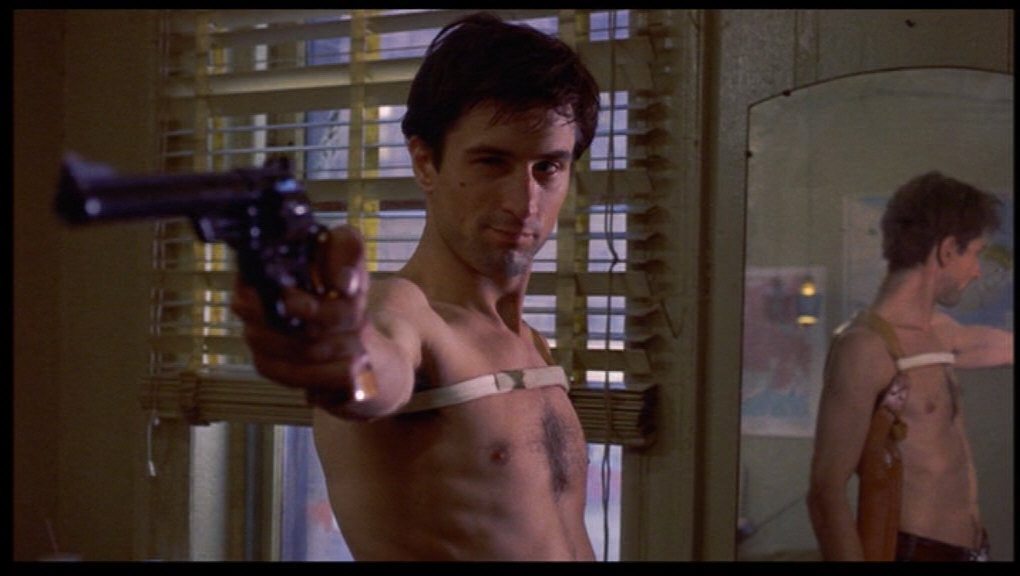 'You talkin' to me?' Martin Scorsese's 'Taxi Driver' is a film that redefined the concept of leading men in cinema. There's black and white, there's grey and then there's De Niro's character Travis Bickle in the film who is a part vigilante and a part psychopath on a single handed mission to clean up the society buried in rampant corruption and lawlessness. He forces us to delve deep into his psyche so as to try to understand why he behaves in the way that he does. Guided by the unmatchable genius and eccentricity of Scorsese, De Niro delivers an uplifting performance which is in sharp contrast to his lonely and depressing personality in the film. When he decides to take matters into his own hands and etch out an elaborate plan to do so we cannot help but root for him to succeed even though what he is about to do is wrong. Set in the post Vietnam War era, the story of an ex marine taking on the system was as revolutionary as it could get. As to why De Niro didn't win an Oscar for his role is still being discussed at length today.
11. Cate Blanchett (Elizabeth)
She was jolly well enjoying the safe warmth of her home grown career in Australia when Shekhar Kapur decided to cast her in his ambitious historical epic 'Elizabeth' and changed the course of her career. She was praised by the world media for her earnest performance and bagged a Golden Globe and a BAFTA award for best actress along the way and not to forget her first Oscar nomination for the role. Her mainstream Hollywood career took off in a huge way post the success of the film and almost nine years would go by before she join forces with director Shekhar Kapur again for the sequel of 'Elizabeth'. The sequel fizzled in comparison to the first one but she made history nonetheless as the first and only actress to be nominated for two Oscars for portraying the same role in twice over. Today Cate Blanchett is considered as one of the all time greats in Hollywood.
10. Julia Roberts (Pretty Woman)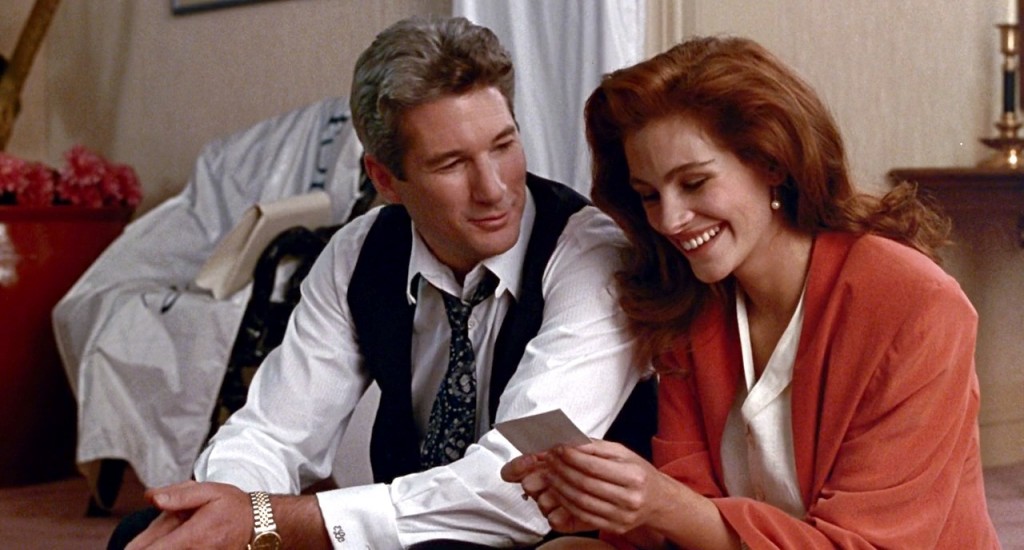 Even before she became a global superstar with 'Pretty Woman' she already had been a part of popular films like 'Mystic Pizza' and 'Steel Magnolias' but with Garry Marshall's 'Pretty Woman' she became a pop culture icon. All her charming qualities; be it her wide eyed smile or her joie de vivre personality were aptly utilized in the film and her easy chemistry with Richard Gere was the USP of the film. Some of the best moments of the film are when she hops around high end New York boutiques trying on new outfits and the song 'Oh, Pretty Woman' sung by Roy Orbison plays in the background. The film is unapologetically romantic, stylish and borderline cheesy but if you take Ms. Roberts out of it, it simply doesn't work. No one could have played the role of Vivian Ward, a hustler on Hollywood Boulevard, better than her.
9. Hugh Grant (Four Weddings and a Funeral)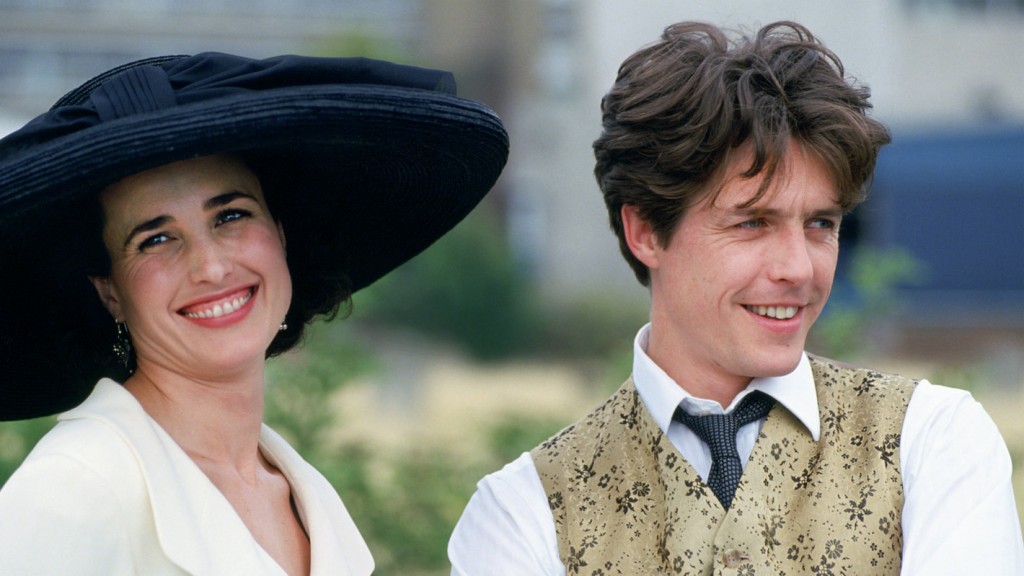 There is an inherent maturity in him. Even in the light-hearted romantic roles he displays a sense of wisdom that is both irresistible and assuring to the opposite sex. It's this worldly wise quality of him that made him an overnight star post the release of the British comedy 'Four Weddings and a Funeral'. His oddness shined through in a quirky movie where most of the characters were over the top. The image that he build through the character of the film remains a mainstay in his personal identity as an actor even today. Hugh's passionate chemistry with his lovely co-star Andie MacDowell was one of the many highlights of the film. Even though he played the charming lover many a time in his much decorated film career, his role in 'Four Weddings and a Funeral' will always be etched in our memory as his earliest of roles that shaped his on-screen persona and also he looked young, fresh and eager to prove a point that worked in favour of the film.
8. Kate Winslet (Heavenly Creatures)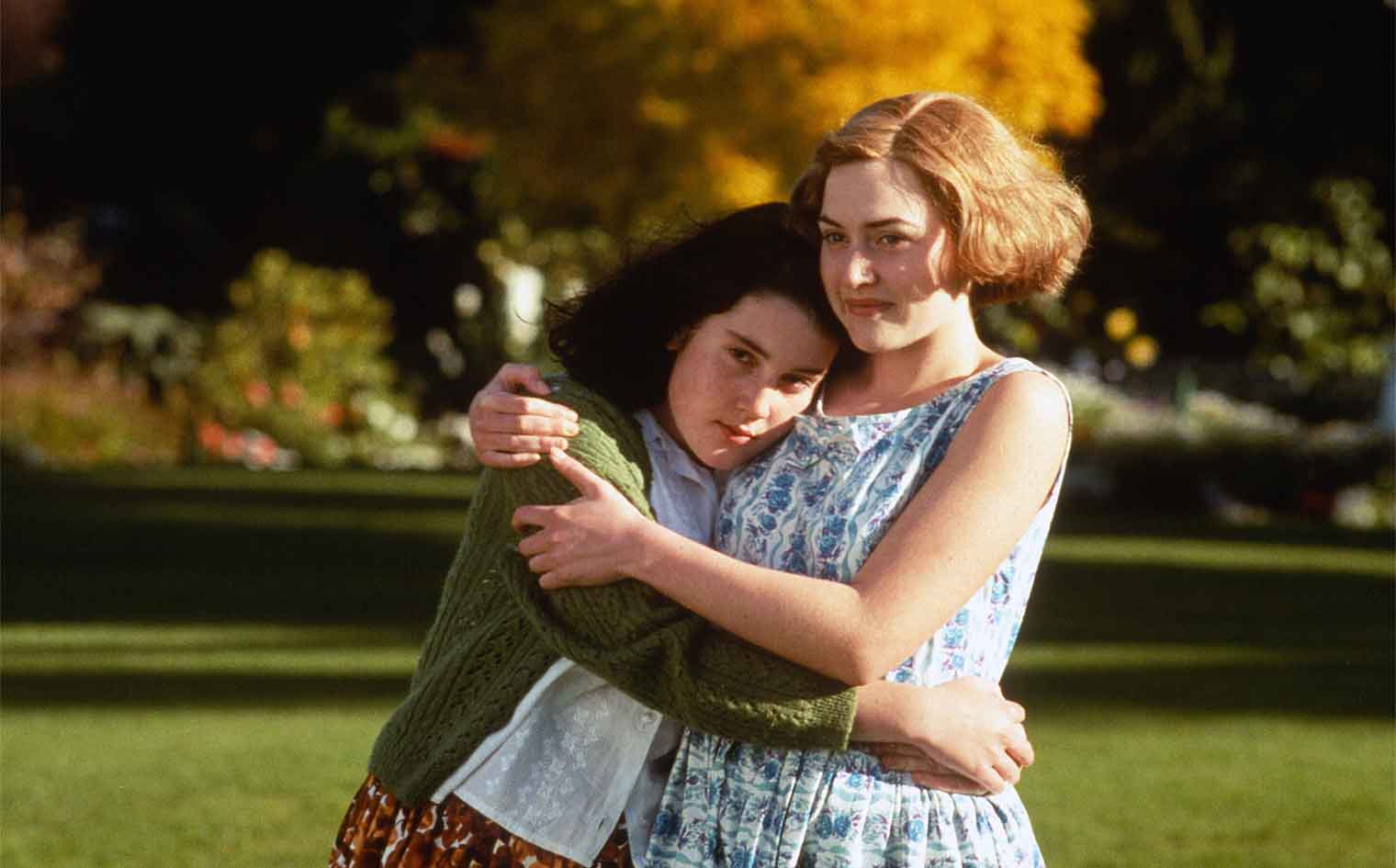 Academy award winner Kate Winslet made a confident debut with 'Heavenly Creatures' in a role that not only gave her a chance to show her well honed acting skills but at the same time made a point that she won't fit into a box as far as her career is concerned. She captured every intricate nuances of her character – an allegedly homosexual teenager – profoundly and delivered a performance that is both heart wrenching and despicable. One doesn't need to be a film critic to appreciate the beauty of her performance which elevates the film to a great extent. Although she became an international star only after the mega success of 'Titanic', the critical acclaim that she got for her debut film made sure that her acting career took off in a big way in UK.
7. Johnny Depp (Edward Scissorhands)
Tim Burton and Johnny Depp is a match made in heaven. The former brings out the best in the latter as far as eccentricities of roles are concerned. The Johnny Depp that we have come to love so much – the mad actor with bizarre get ups that can give Lady Gaga a complex – is primarily a creation of Tim Burton and 'Edward Scissorhands' is just the tip of the iceberg. To put things in perspective Depp plays an artificial man with scissor blades for hands. Intrigued yet? Like any film dealing with machine-protagonist human feelings plays a crucial role in the story telling and here also Depp's character falls prey to emotions of love and longing. Depp's credibility as an (serious) actor is debatable but he is always at home when it comes to playing over the top and overdone characters. Not among Tim Burton's best but it's worth a watch for Johnny Depp alone.
6. Matt Damon (Good Will Hunting)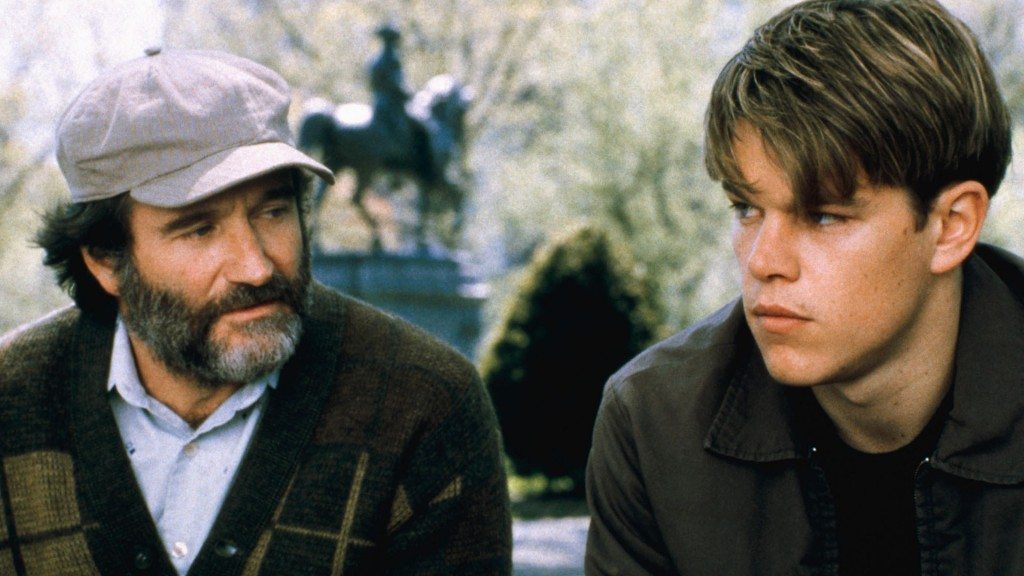 There is something typically American in Matt Damon's looks and personality and this aspect of his persona is also evident in his movie roles. His first major movie role was in a Francis Ford Coppola court room drama 'The Rainmaker' but it was the Gus Van Sant human drama 'Good Will Hunting' that made him an actor cum writer to look out for who also have the qualities of a star in the making. His honest and poignant portrayal of a mathematical genius sans any ambition in life mostly due to his lowly lifestyle was good enough to hold his own against the much revered histrionics of Robin Williams. He is a secured actor who feeds off from the positive energy of his talented co-actors and in this film he had enough inspirations around him which enabled him to pull off an Oscar nominated performance.
5. Brad Pitt (Thelma & Louise)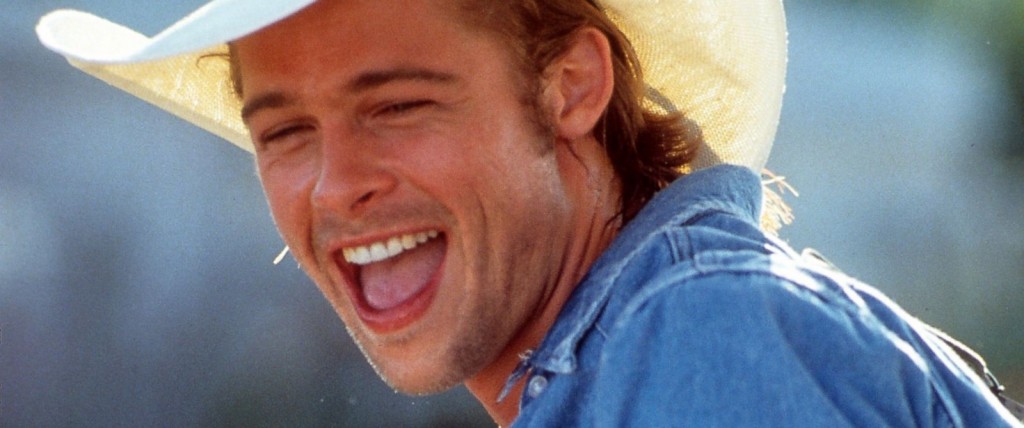 Often considered one of the most desirable men in the world it is nothing short of a trailblazing statement that his breakout role came in a movie which is now considered a feminist fable. 'Thelma and Louise' starring Susan Sarandon and Geena Davis was a befitting reply to the patriarchal society who treats women as second class citizens and Brad Pitt was more of an eye candy in the film; a cowboy who hitchhikes with the two leading ladies and becomes a part of the narrative. Full credit goes to Brad Pitt for making the most of his brief role and emerging out as a star from the film. Despite being given limited screen time he succeeded in giving different identities to his role; be it a cowboy, felon, seducer or object of desire. Hollywood was impressed and he never looked back after this.
4. Jennifer Lawrence (Winter's Bone)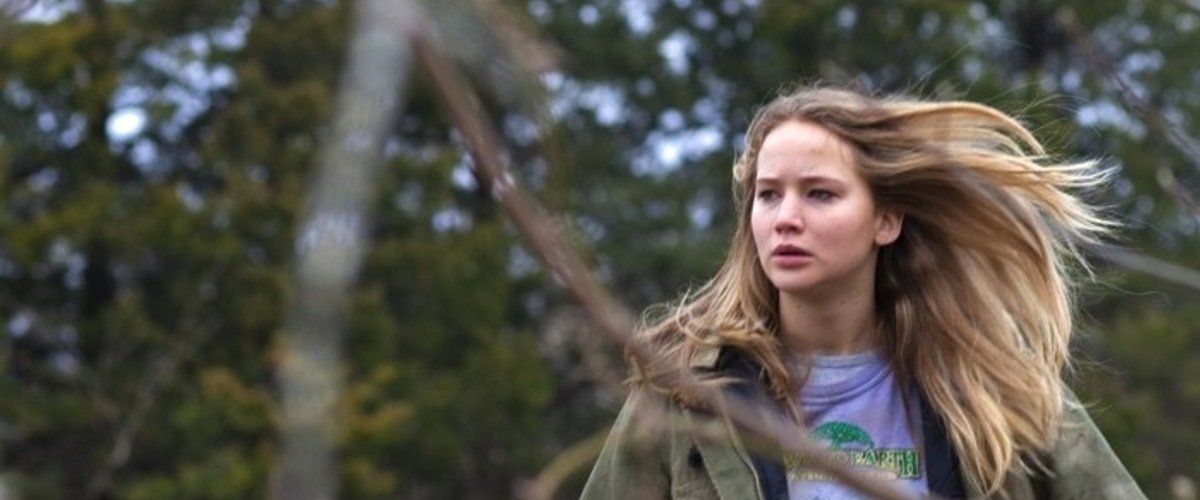 After a couple of misses Jennifer Lawrence finally struck gold with the Sundance hit 'Winter's Bone'. Truck load of critical acclaim made sure that the film more than broke even at the box office and also powered its way to four Oscar nominations including a best actress nod for Lawrence. Her role of a teenager who had to grow beyond her years to survivor in a harsh world was just a precursor of bigger things to come, like her role in 'The Hunger Games' series where she plays a warrior. Her strong personality combined with an innocent face is her strongest tool and makes her the first choice of various filmmakers to essay the women of substance on-screen. 'Winter's Bone' had a very icy and isolated atmosphere and her performance was the warmest thing in the film.
3. Tom Hanks (Big)
Tom Hanks has always been known for being childlike and there is a certain amount of innocence and freshness to each of his movie roles. How does he pull that off every single time? May be the answer lies in the film 'Big' where he his character goes from being a 12 year old to a 30 year old in a matter of seconds by the virtue of a wish being fulfilled. Jokes apart, it's this eternal charming quality of his – childlikeness – that makes his roles so memorable and endearing. Prior to 'Big' Hanks tasted major success with 'Splash' but it was only after 'Big' that he became a hot property in Hollywood. Tom Hanks' emotional fragility (in the film) combined with a female director's sensibility made sure that 'Big' hits all the right notes as far as engaging the audience was concerned. Today the film is considered as an all time favourite among family entertainers.
2. Natalie Portman (Léon: The Professional)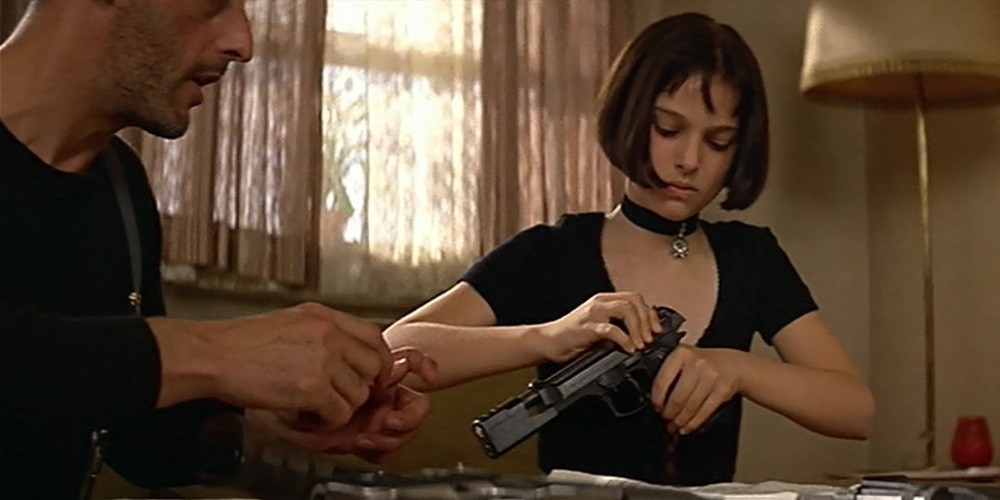 She was born to achieve mega stardom. In her debut as a 12-year-old side kick to a deadly assassin in French director Luc Besson's 'Léon: The Professional' she was every bit convincing and thoroughly phenomenal. She brought to the role more than just the naivety and rawness of a child actor. It was her credentials as an actor even in such a young age, that added an arch of coming-of-age angle to her character. Her early childhood training as an actor came in handy big time in portraying such a complex character as the one in this film. In her playing of the role of Mathilda one gets a glimpse of the painstaking effort that Portman takes in essaying her movie roles which engrosses the audiences so much that they can almost feel the pain she is experiencing on-screen. Her Academy award winning role in 'Black Swan' is a proof of that.
1. Leonardo DiCaprio (What's Eating Gilbert Grape)
Even though 'Titanic' was his trump card to global fame, the role of a mentally impaired boy in 'What's Eating Gilbert Grape' was the one that got him noticed among the film critics and discerning audiences. It's also his most lovable role till date not because he was younger when he played the role but for the way he played it. In a film that had an understandably melancholic tone to it, Leo's performance worked as an antidote to sadness and prevailing depressing attitudes. Leo played Arnie Grape, younger brother to the protagonist Gilbert Grape – Johnny Depp in one of his early toned down roles – and even though the latter had the lengthier and the meatier role he managed to outshine him in every manner possible and earned his first Oscar nomination in the best supporting actor category. His later film roles only increased his popularity further establishing him as one of the most popular stars of all time.
Read More: Famous Method Actors