Method acting is tough and is the go to weapon for any actor/actress worth his/her salt. It requires skill, perseverance and a huge level of dedication. No wonder only an élite class of actors have managed to done this mantle and shine brightly on-screen. We list out a few of these stalwarts who for multiple movies have embraced the tough cloak of method acting. Here is the list of top method actors of present and past.
10. Shia LeBeouf
The American actor is popular among geeks and teens as Sam Witwicky in the highly successful Transformer movie franchise. However this commercial actor took method acting to the next level with his critically acclaimed performances in movies like 'Disturbia' (2007), 'Nymphomaniac' (2013) and Charlie Countryman (2013). Although his multi character-shade portrayal in 'Disturbia' was met with highly positive reviews, it took two films in 2013 to push him into the selective club of method actors. In 'Nymphomaniac', he proceeded to have actual sex with Mia Goth (whom he later married) on screen to bring about the sense of realism in this raw, challenging movie.
In 'Charlie Countryman', he actually took drugs in a party scene, making the dizziness and ecstasy seem original. It might sound fun, but to do all these stuff in front of a camera, just to honor the roles, is a challenging task indeed, and Shia LaBeouf did it with aplomb. Though critically appreciated for his performances, Shia didn't find much appreciation amongst the viewers and had to turn back to the commercial films and performance arts. It is maddening not to see a young actor with oodles of potential in darker roles. The film lovers around the globe would certainly appreciate if this man made his comeback with some serious stuff and give the critics something to chew their pen about.
Read More: Best Jewish Actresses Working Today
9. Jared Leto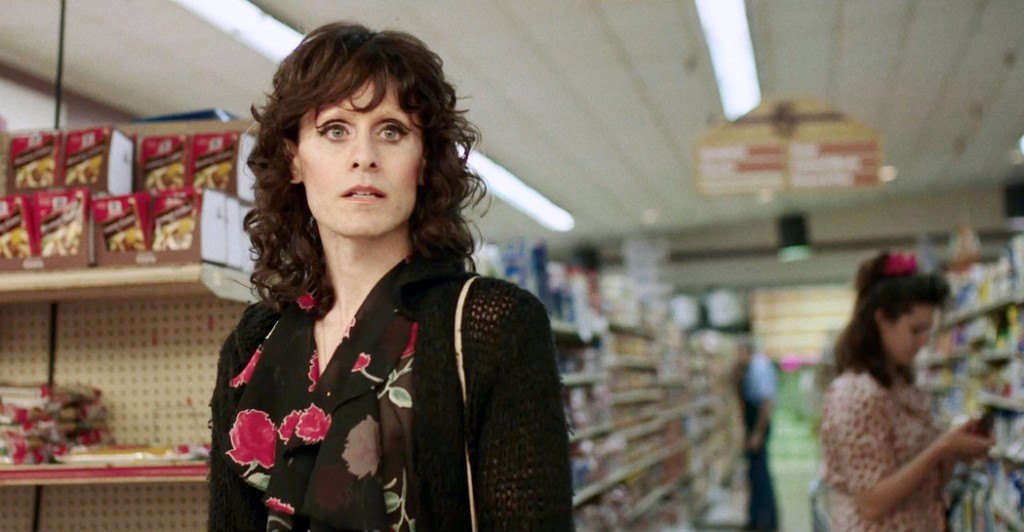 The critics and the audience aren't kind to him always, his latest method acting quirks earning him more hate than love. But his commitment in pursuit of a perfect character has landed him into places where only few in the business can think of going. Jared Leto has done it all just for perfection, and this love towards his art is commendable. He has lost weight rapidly and gained them back with equal élan. He has lived on the streets and sometimes in complete isolation, creating a sociopath like persona.
For 'Requiem of a Dream', where he had played the role of a drug addict, he gave up sex for two months (while in a relationship with Cameron Diaz) and dropped 25 pounds. He fainted while on the sets due to a resultant sickness, but he carried on to give a stellar performance. If this was not enough, Leto went out in the streets of Brooklyn and lived there for two weeks just so see what homeless drug addicts feel. In Chapter 27, Jared Leto stepped into the shoes of the disturbed Beatles fan Martin Chapmen, who had assassinated John Lennon. Leto gained 62 pounds for this role, bloating himself up with a diet overruled by cholesterol. He had pushed the limit again, with the excess lipids forcing him to be on a wheel chair for quite some time. In a forgettable film, Jared Leto stood out, his dedication paying off.
'Dallas Buyers Club' saw him lose 30 pounds again to get into the shape of a transgender woman suffering from AIDS. An Academy Award in Supporting Actor category awaited him, as Leto waxed his entire body to get the feel of a transgender. He maintained a strict grooming schedule and so endearing was his performance that the jury couldn't look away from him anymore. The critics may be shunning him for his over the top antics as Joker in 'Suicide Squad' but there is no denying the fact Jared Leto is extremely hardworking and devoted to his art. No matter what the consequences are, you must push on – Jared Leto lives by these lines. He is truly an inspiration for many in this current crop of actors we have today.
Read More: Famous Irish Actresses Working Today
8. Heath Ledger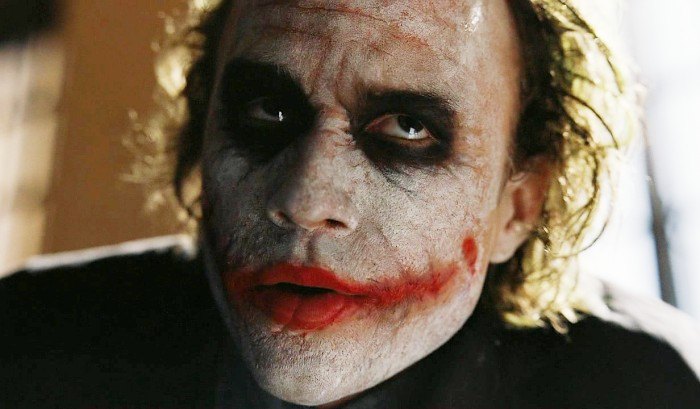 The Australian maverick gave some brilliant performances throughout his career, most notably with 'The Patriot' in 2000 and in Ang Lee's Oscar winning 'Brokeback Mountain'. His role as the gay Wyoming ranch hand Ennis Del Mar brought about plaudits from critics and audience alike, with some of them comparing his on screen presence to the legend Marlon Brando himself. The movie world did lose a true gem in 2008 when Heath Ledger passed away due to an intoxication from prescribed drugs.
The character of Joker, which he played in 'The Dark Knight', is one of the most portrayed ones in film and animation, with legends like Mark Hamill and Jack Nicholson breathing life into the complex comic character. Heath Ledger took it several notches higher, making Joker one of the most iconic movie villains of all time, in a performance that can be hailed as one of the very best of all time. He had turned himself into the character completely and became the anarchist nemesis of Bruce Wayne, challenging him mentally and physically and making the entire thing look eerily real. But this memorable performance came at a terrible cost.
Ledger, a student in the school of method acting, locked himself up for weeks in a London hotel room, to explore the several voices and quirks, discover the inner darkness, and make himself oblivious to human pain. He came up with the spine chilling laugh and the famous line 'Why so serious?' The walk, the posture, the cold stare – everything was embodied perfectly. It was so perfect that it almost drove him insane, perhaps being a huge factor in his early demise. Heath ledger had literally given the performance of a lifetime in 'The Dark Knight'. The Academy Award panel handed the best supporting actor award silently to his evergreen soul.
Read More: Best Jewish Actors Working Today
7. Joaquin Phoenix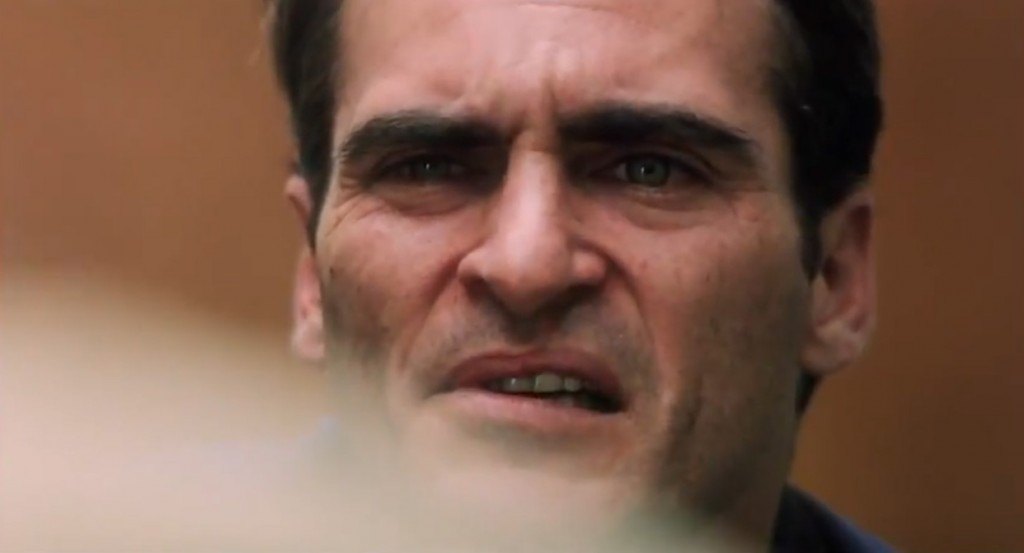 Joaquin Phoenix is one of the most underrated and hardworking actors to have ever graced the silver screen. His dedication is unparalleled and his skills in front of the camera unquestionable. He has taken the mantle of method acting and gives it all to be in the character he is supposed to play. He lives, breathes and speaks like his fictional counterpart, going out of his way to fit in. He received his first Academy award nomination for the commercially successful film 'Gladiator', where he played second fiddle to Russell Crowe. His performance as the pervert usurper Commodus brought about critical acclaim in a role that was mentally and physically exhausting.
It took five more years to get his second Oscar nomination, this time in the best actor category for his sublime portrayal of the legendary Johnny Cash in 'Walk the Line'. This is where his hard work and dedication came into light. Like any other actor in any other biopic about a singer, Phoenix was told to lip-sync with the Cash's songs. He starkly refused, opting to learn guitar and how to sing. The after effect was wondrous, with the fans being hardly able to distinguish between Cash's original and Phoenix's rendition of the same.
If his Oscar loss was baffling for 'Walk the Line', it was sheer luck that denied him the award for his role as a sex driven alcoholic post war veteran in PTA's 'The Master', as he lost it to the legendary Daniel-Day Lewis himself. Any other year perhaps, there would have been several awards filing up his trophy cabinet. So brilliant was his performance, that stalwarts like Jessica Chastain, Day Lewis and others vocally praised it. The interrogation scene alone could have landed him the Oscar. It still stands out as a sheer example of hard work. He stopped himself from blinking, keeping his eyes wide open in a scene that had no cuts. The struggle etched on his face was real and the body language was actual. If anyone deserves the Oscar most, it is none other than Joaquin Phoenix himself. He is an enigma in his own true self.
Read More: All James Bond Actors, Ranked From Worst to Best
6. Christian Bale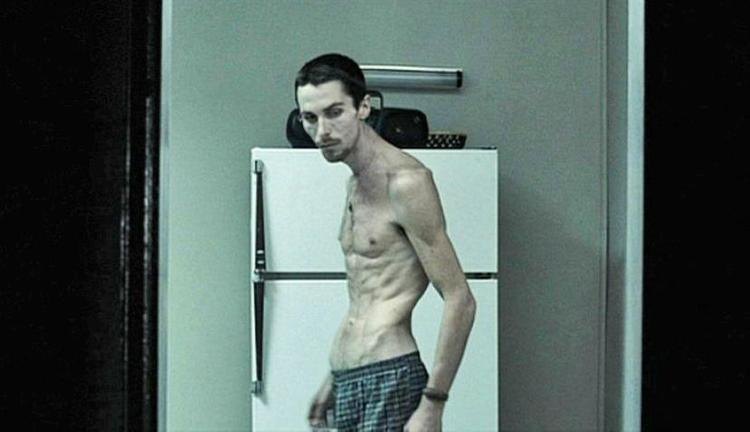 Christian Bale shot into prominence at a very young age in Spielberg's 'Empire of the Sun'. He gained attention through his disturbing portrayal of serial killer Patrick Bateman in 'American Psycho'. Bale entered the club of method actors with 'Reign of Fire' where he had to undergo severe training in boxing to prepare for his role. Later, in 2004, a psychological thriller titled 'The Machinist' challenged him, physically and mentally, in a way he had never been before.
Physical transformation is never an easy task, but Christian Bale did it several times in his career, making it a routine task for him. He took a break after 'Equilibrium' in 2002, going on a yearlong hiatus for transformation into Trevor Reznik. When Bale emerged out of his cocoon, he was barely recognizable, having lost an astounding 63 pounds, and acquiring the skeletal frame of Trevor Reznik. He achieved this by somehow surviving on a diet of apples and a can of tuna every day. He did turn heads with his dedication but sadly the Academy award jury failed to honor him.
He had to bulk up for Christian Nolan's 'Batman Begins', gaining an amazing 100 pounds in 6 months and developing an envious physique for his stellar portrayal of the caped crusader. He dropped his British accent completely, choosing to address the press in his American accent to build solidity into his role. In 2010, David O' Russell made 'The Fighter', and Christian Bale was called up to relive the life of a once boxing prodigy Dicky Ecklund. Bale dropped 30 pounds for this drug driven boxer's character and picked up an Academy Award along with 30 others for this universally acclaimed performance.
Bale's transfiguration into an obese, slouching Irving Rosenfield in 'American Hustle' made him unrecognizable to Robert De Niro on set. He did receive another nomination for his performance, but the big award still eludes his grasp. Christian Bale is well on his way to be hailed as a legend in future. The cine lovers would sincerely hope that this genius continues to dazzle us and get his hands on the coveted prize of them all really soon.
Read More: Best Transgender Actresses
5. Al Pacino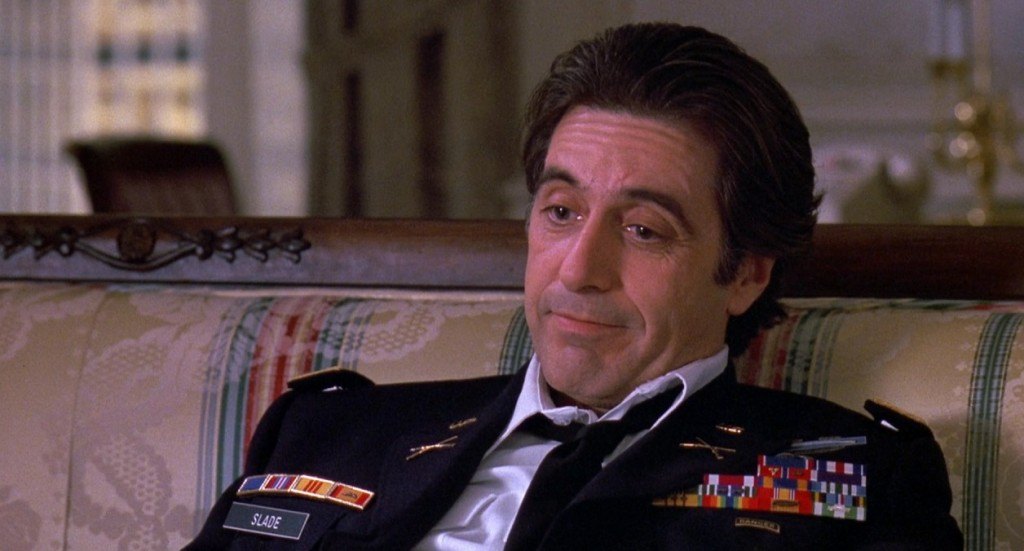 The little big man is known as the wide eyed Michael Corleone of 'The Godfather' franchise all over the world. His acting plaudits are unquestionable and his genius is unrivaled. From almost being rejected from the iconic role in 'The Godfather' to clawing his way in becoming a hallmark for perfection, Al Pacino had gone a long way in this industry. Starting his illustrious career as a Broadway actor, it was his tenacity and penchant for method acting that shoveled the gravels in his path towards greatness. In 1973, Al Pacino played the role of an undercover cop who was determined to weed out the corruption in the department in a film, 'Serpico'. He had truly entered the skin of his character and couldn't stop himself from getting out of his car while driving to almost arrest a truck driver for spewing exhaust.
A 1992 wonder film, 'Scent of a Woman', brought the long awaited Academy Award to Al Pacino, who essayed the role of a blind lawyer. True to his dedication, he chose not to observe the film making, remaining blind to the happenings. The bemused principal photographer too received a note of compliment from this legend, saying that although he didn't see him work, he was certain it had gone well. Al Pacino has set the path for the future generations to follow, but it is a tough one. The road to success isn't easy, but if anyone's dedication is akin to this man's, it becomes a bit easier.
Read More: Best Mexican Actors
4. Dustin Hoffman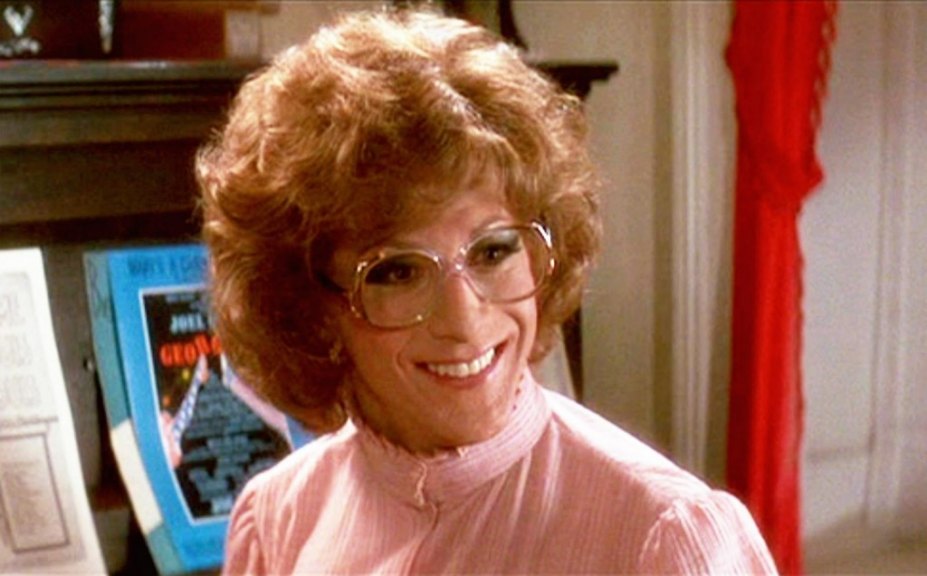 Dustin Lee Hoffman, the American acting genius, shot to fame as the confused college graduate Benjamin Braddock in Mike Nichols' 'The Graduate'. The brilliance in him was evident, and his sheer dedication to his art came into picture when he was called to fill the boots of Babe Levy in John Scheslinger's 1972 thriller 'Marathon Man'. Hoffman lost 15 pounds, ran before scenes to portray the nervousness of the character and even stayed up for several days and nights to look disheveled and dirty – all to bring about the panic and anxiety in a young PhD. candidate who was pursued by a Nazi fugitive.
He won the Academy Award for his role as a doting father caught up in a divorce sham in 'Kramer vs Kramer'. He was partnered by another stalwart of the industry, Meryl Streep. On the sets, in order to fuel their on screen turmoil, he used to hurl physical and personal insults towards her constantly. Thank God, it was another method actor at the other end, otherwise this brilliant movie might never have seen light of the day.
Dustin Hoffman is one versatile actor, and he proved it in his cross dressing part in 'Tootsie' (1982). Wearing high heels throughout the period of the shooting, just to get acclimatized as a woman isn't a mean task. Hoffman bagged his second Oscar for his superb performance as an autistic savant in Barry Levinson's 'Rain Man'. In order to prepare for the role, he befriended autistic people for two years, taking them out for games and fun. What followed was mind blowing, and one of the best performances the world has ever seen. Dustin Hoffman is one of his kind, and one of the true pioneers of method acting. One of the very best actors of all time, he is certainly someone to look up to, and a role model for upcoming actors all over the world.
Read More: Best Mexican Actresses
3. Robert De Niro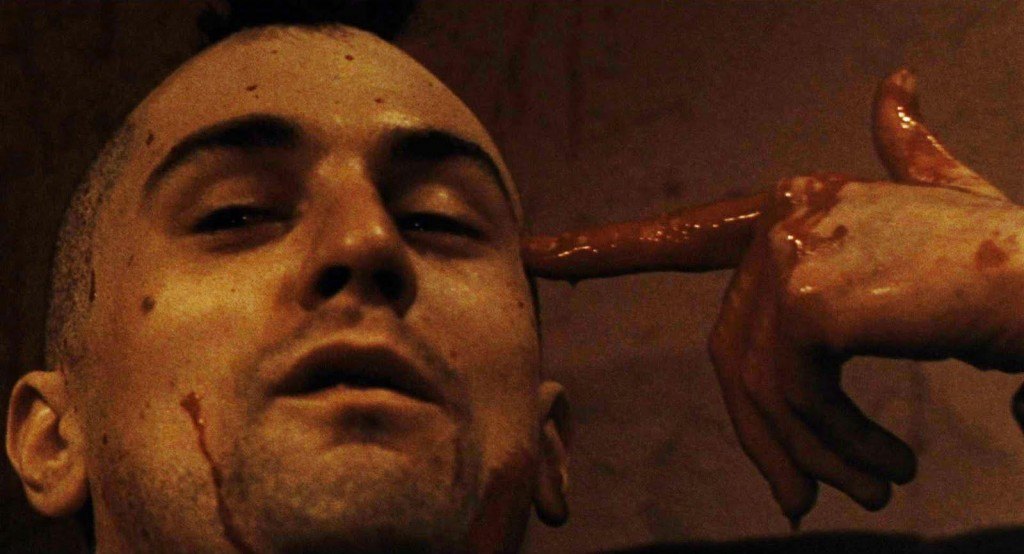 The man who owned the 80s is no stranger to the method actors' club. Robert De Niro remains till date one of the ambassadors of this elite class of actors. Often undergoing severe physical changes is tough, but encompassing that with a mental change, a change in psychology is really tough indeed. De Niro might be to the common audience a sophisticated patron of white collar crime ('Goodfellas' and 'Casino'), but his true genius lay outside the world of gangs and crooks.
He caught the attention of the critics worldwide with Martin Scorsese's neo-noir cult classic 'Taxi Driver' in 1976. Stepping into the skin of a disturbed taxi driver turned vigilante is no mean task but Robert De Niro did it with an ease making the entire act natural. This is where his love for method acting came into picture. Having acquired a taxi driver license, he worked in 12 hour shifts as a New York cabbie, getting to know the streets like the back of his hand, and the life of a cabbie that he was supposed to enact. The result of this hard work was tumultuous, winning him several accolades and marking his name in stone for his famous monologue 'You talking to me?'
The snub from the Oscar Panel for 'Taxi Driver' was shocking but they couldn't ignore this sensation anymore when he burst into the main frame again, this time too under the tutelage of Scorsese for the epic sports film 'Raging Bull'. His intense physical transformation, twice, for this movie was something unheralded before. He underwent heavy physical training to play the younger Jake La Motta and having taken boxing lessons from the legend himself, he fought in three professional bouts and astonishingly won two of them. He then gained a massive 60 pounds, stuffing himself incredibly to play the older obese version of the boxing icon, and made the film truly iconic.
De Niro gave a lesson in perfection through 'Raging Bull'; a performance that would be talked about in times to come. He still graces the silver screen today, although less frequently. I know many of us would pay a handsome price just to see his brilliance etch once again on the silver screen – an older Travis Bickle maybe.
Read More: Best Short Actors
2. Marlon Brando
It would be an outrageous crime to comment on how great Marlon Brando is. Truly regarded by many as the Godfather of method acting, Marlon Brando redefined the way actors stepped in front of a camera. Before the appearance of a certain Daniel Day-Lewis, Marlon Brando's performances were (and still is) the go-to place to learn and master this difficult craft.
His devotion to what he does best was reflected way before his cinematic debut. In his inaugural Broadway performance as a psychopathic murdered in Truckline Café, the climax required him to look like as if he had just emerged from an icy lake. Like the perfectionist he was, every night before stepping on to the stage, Marlon Brando would pace up and down the stairs and have a bucket of ice-cold water dumped on him just before he went on in front of the audience. It was just the start. The legend carried on his finesse into the silver screen, enthralling the audience and directors with his sublime performances in 'A Streetcar named Desire', 'Last Tango in Paris' and 'Rebel without a Cause', and bagging two Academy Awards for 'On the Waterfront' and the iconic 'The Godfather'. He had the habit of incorporating real life incidents instinctively in front of the camera.
The famous glove picking scene in 'On the Waterfront' is a testimony to this fact as the original script didn't feature the glove. Eve Marie Saint had dropped it accidentally, and instead of calling for a cut, Marlon Brando picket it up and toyed beautifully with it, transforming a mistake into one of the most memorable scenes in cinema. Marlon Brando inspired a revolution in the ways of acting, and set himself up a bridge between the straight up heroes like Gary Cooper and Henry Fonda and a generation of darker anti-heroes like Robert De Niro and Dustin Hoffman. He is an icon and inspired a lot of future Academy Awards winners like Russell Crowe. Even after his death, Marlon Brando will remain forever as the evergreen face of method acting in cinema.
Read More: Best Spanish Actors
1. Daniel Day-Lewis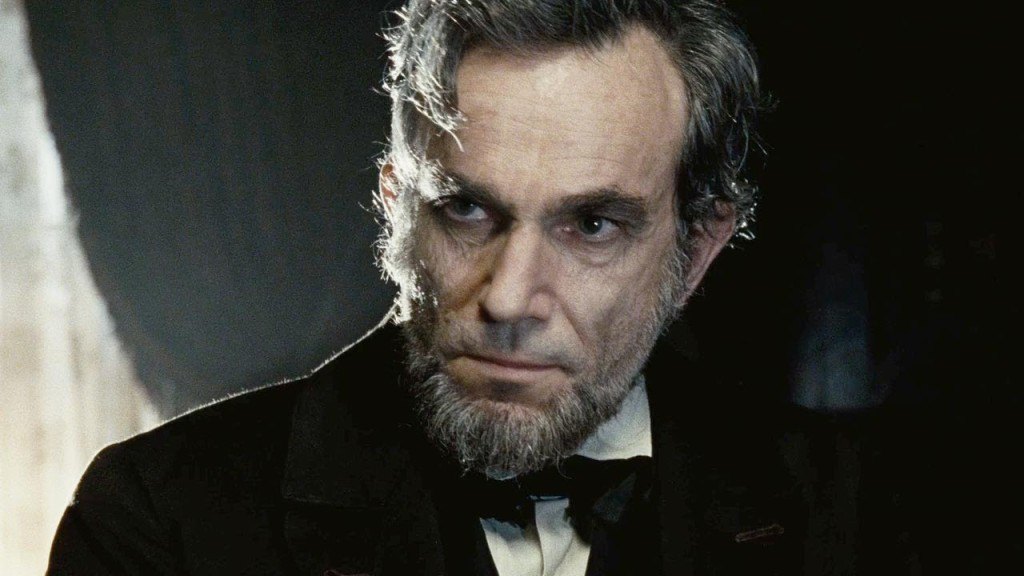 Daniel Day-Lewis is a living legend. Cited as the best actor ever to grace cinema, this English actor is too selective about his roles, choosing to devote his entire time for playing one role, going to great extents to remain in character and deliver wonders. From 1998 till date, he has acted in only 5 films, winning the Academy Award twice more (his first being in 1989) and getting nominated again for another. Such is the excellence of Daniel Day-Lewis.
Day-Lewis won his first award for the 1989 classic 'My Left Foot' as Christy Brown, a writer and painter born with cerebral palsy, only able to control his left foot. To prepare for this challenging role, Daniel visited the Sandymount School Clinic in Dublin, forming friendships with people having disabilities and feeling their inner struggle. Throughout the period of the shoot, he had to be carried around in a wheelchair by the crew and spoon-fed meals, bringing about irritation among the crew members. No one could complain after the film was made though as Day-Lewis' performance brought in accolades and praise from all over the world.
After living wildly with a rifle and learning how to build canoes for 'The Last of the Mohicans', he earned an Academy Award nomination for 'In the Name of the Father', where he actually spent time in a prison cell and asked the crew members to abuse him just to get into the skin of the character. He won his second Oscar for PTA's 'There Will Be Blood', but before that came Scorsese's epic 'Gangs of New York'. Bill Cutting, with a stone eye, knife throwing abilities and a heavy New Yorker accent was terrifying. Daniel Day-Lewis lived the character, having hired circus performers to teach him the art of knife throwing.
In Steven Spielberg's biopic 'Lincoln', he perhaps gave his best performance ever, with his perfect reincarnation of the late American President. He portrayed Lincoln as an artful master of charm and manners, imposing his authority with a nonchalant anecdote, making others willful to please him, and getting the right things done at the right time. The tiredness of an old man and the weariness in his voice, exhausted after a long life and wounded by professional and personal catastrophes, is immaculately brought to life by him.
It is amazing to see how far Daniel can go to get into the character – the way he modified his body structure magically into someone bowed, thin and tilting, holding the right hand with his left behind his back, highlighting the civilian status, the smile when he hears two black soldiers discussing the war. He gave the viewer a certainty of hope even in these times of turmoil. He made us wish for Lincoln to be back again. Daniel Day-Lewis remained in character throughout the entire filming period, texting with Sally Field using the language of that period, and asking the crew to call him Mr. President. Day-Lewis is someone whom all actors respect and cherish to be. He is humble, quiet and truly dedicated to his art. It is really sad, for us fans, that he has retired from acting after Paul Thomas Anderson's 'Phantom Thread'.
Read More: Best Action Movie Actors