Matthew McConaughey bares his soul and delivers a stellar performance in 'Dallas Buyers Club'. Yes, he is at his finest and the film leaves an impact on you; that's what a good film does to you. It stands out for its important message, excellent supporting cast, and sharp direction. No wonder it marked its way to the Oscars, winning several awards and accolades. The zeal to live and the anguish to question 'why me?' is what makes this film a true magnum opus. It depicts the adverse effects of AIDS and the importance of staying healthy, physically and mentally, with great friendships and proper medication.
Based on a true story, Ron Woodrof, played by Matthew McConaughey, is a man who contracted HIV in the mid-1980s and starts looking for drugs to prolong his life. To portray an ordinary character is difficult, and after watching the film, I must say Matthew McConaughey was convincing. The film equally emphasizes on the character of Jared Leto, whose remarkable act as a transwoman moved me; his performance was an ultimate tear-jerker, and the Oscars did justice to this wonderful actor.
Such stories need to be told time and again. With great cinema comes great responsibility, and this film demonstrates just that. If you enjoy such cinematic experiences, the list is endless. So, here's the list of best movies similar to 'Dallas Buyers Club' that are our recommendations. You can watch several of these movies like 'Dallas Buyers Club' on Netflix, Hulu or Amazon Prime.
12. The Wolf of Wall Street (2013)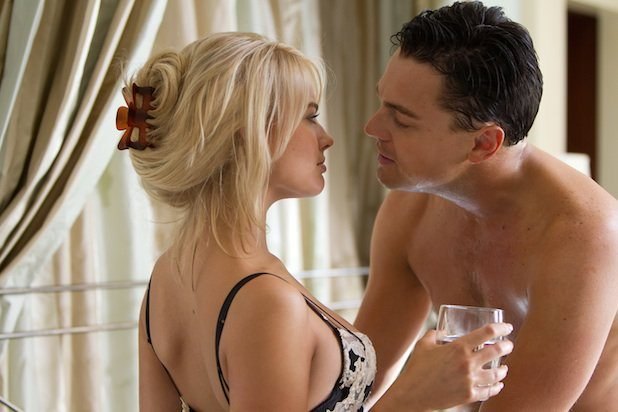 When DiCaprio is in the house, a power-packed act is guaranteed. Whether you enjoy the stock market or not, you are going to love watching Leonardo DiCaprio playing Jordan Ross Belfort, a former stockbroker, calling the shots in 'The Wolf of Wall Street'. He is sharp, witty, and he has got the bull's eye. Directed by Martin Scorsese, the film resonates with the audience for its 'go-getter' attitude. You will learn throughout the film that struggle makes a tough man going just like Ron Woodroof in 'Dallas Buyers Club'. This film has Matthew McConaughey too. Yes, you heard me right!
11. Milk (2008)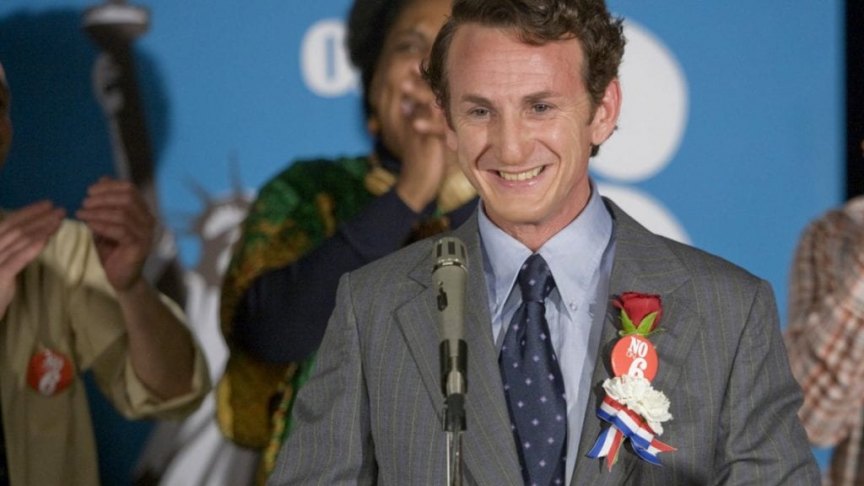 There is always an uproar about the LGBT community and when there's a global film releasing, the story needs to be told. I watched 'Milk' for Sean Penn. In the film, he portrays Harvey 'Milk', an American activist, and the first openly gay who is elected to public office. How hard it would have been to live an undeserving life that calls for a constant choice between love and change? This is that story of courage, patience, struggle, and perseverance. I had my favorites that year, but I knew Mr. Penn is going away with the Oscar, and he did. Well-deserved, indeed!
10. Inside Llewyn Davis (2013)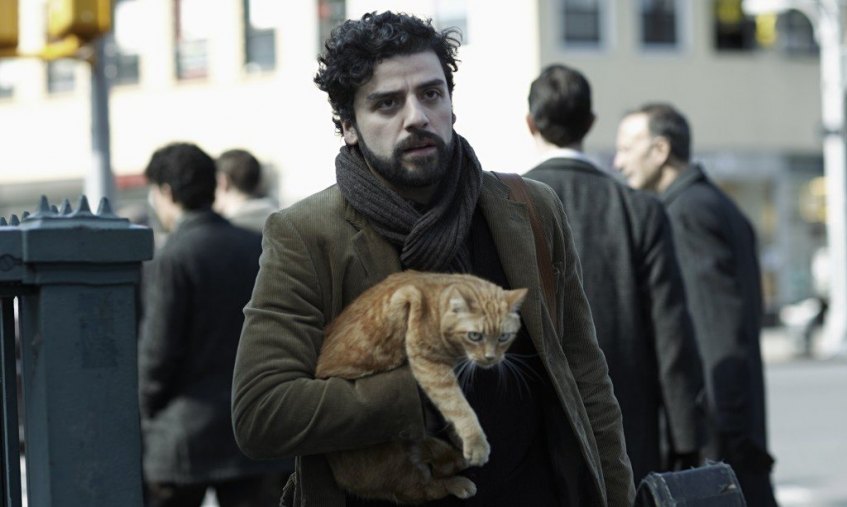 If music hits you hard, don't think twice and watch 'Inside Llewyn Davis'. This French-American black comedy tragedy tells the struggle of a folk singer from Greenwich Village, New York City, who is also a former merchant marine, dealing with the commercial needs of the music industry. Llewyn Davis is a fictional character created by Coen Brothers. The part is played by the actor Oscar Isaac. Llewyn Davis wants to gain his artistic independence and finds his own path in music. It is said to be inspired by the autobiography of American folk singer Dave Van Ronk. 'Dallas Buyers Club' is, in my opinion, a tale of patience and perseverance, and this modern Coen Brothers classic, too, falls into the same bracket.
9. Boys Don't Cry (1999)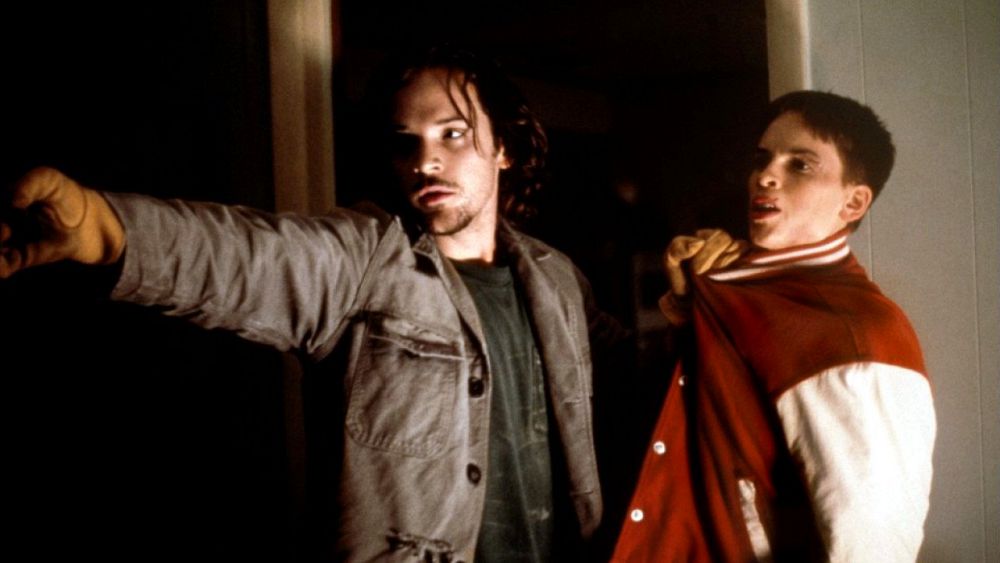 A true story of Brandon Teena, an American trans man, 'Boys Don't Cry' stands out for its sheer courage to tell its viewers about the tragic life of the protagonist through the eyes of Hilary Swank. Teena Brandon gets involved with a single mother Lana, played by Chloe Sevigny, and lies to her about his sex change and brutal past. Directed by Kimberley Pierce, this film sees Hilary Swank moving the audience to tears. Just like 'Dallas Buyers Club', there are several moments when you break out and empathize with the character. It's a must watch on the list.
8. The Danish Girl (2015)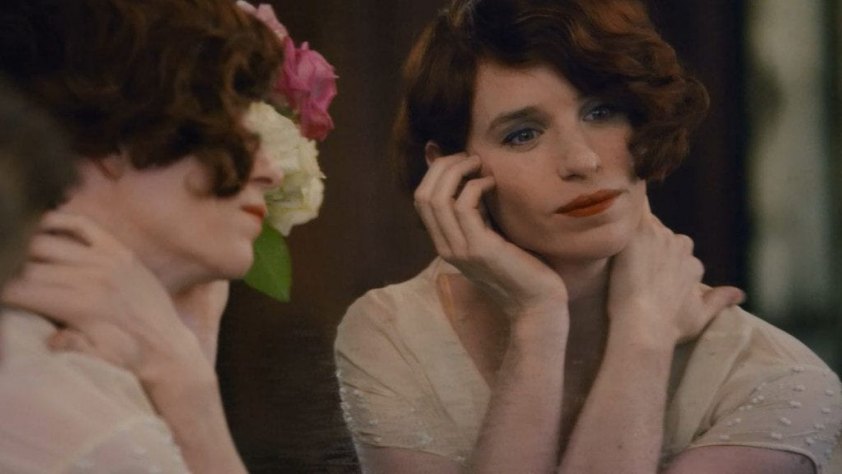 Directed by Tom Hooper, 'The Danish Girl' tells the story of Danish artists Gerda Wegener and her husband Einar who finds his suppressed identity after his wife asks her to pose as a female model for a painting. Watch this movie for sensitivity with which Eddie Redmayne has tried to portray the life of the artist, Lili Elbe. It is deeply moving. You will find a bit of Jared Leto of 'Dallas Buyers Club' in him. There's an element of conviction where Lili, defying all the odds, undergoes the sex change surgery; the similar conviction you find in Matthew McConaughey's character finding a drug to live longer. And when you have Alicia Vikander supporting the film, you are in for a treat.
7. Erin Brockovich (2000)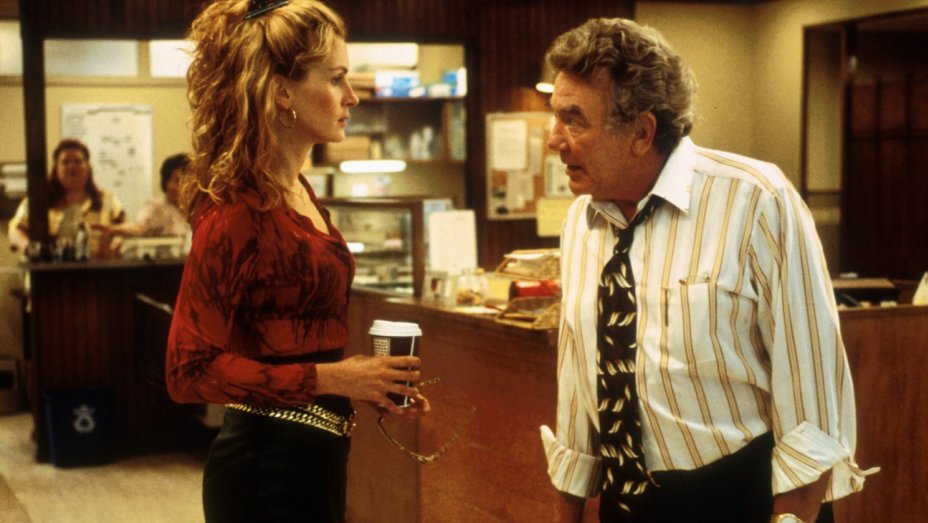 'Erin Brockovich' is an American biographical film about a legal clerk and environmental activist, who filed and won a lawsuit against a California energy corporation accused of contaminating a city's water supply network. Julia Roberts charmed me with her convincing portrayal and near perfect ability to argue with top officials in order to win over a case that looked impossible at the starting. With many struggles and few initial defeats, she never backed down and did exactly what 'Dallas Buyers Club' tells us – go for it!
6. Wild (2014)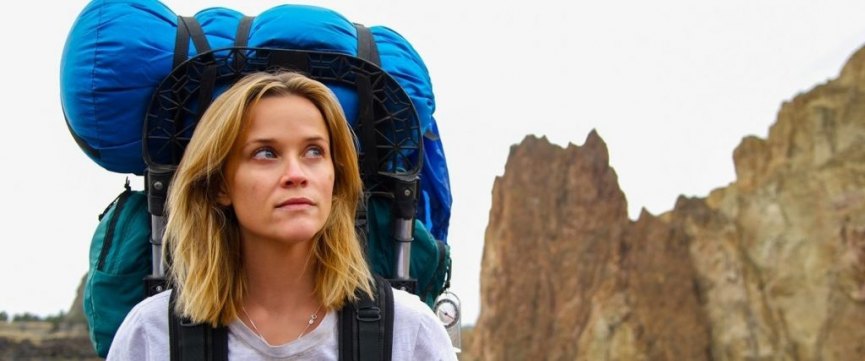 If you love hiking, you dare not miss 'Wild'. This film gives you wisdom and an afterthought about your life. Cheryl Strayed, played by Reese Witherspoon, is a divorced woman, who is looking to rebound. She decides to hike along the Pacific Crest Trail (PCT). The people she meets and the experiences she comes across define the film for me. It is a true story of an American novelist by the same name. The direction is worth applauding; kudos to Jean-Marc Vallee. 'Wild' is a trip into your own life more than it is outside, with some amazing adventures along.
Read More: Movies Like 500 Days of Summer
5. Selma (2014)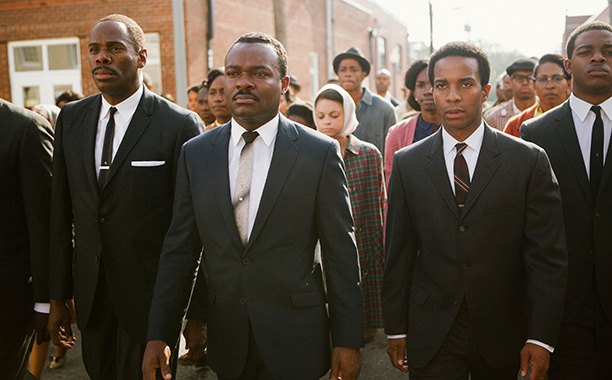 'Selma' compels you to think about the suppression that the blacks went through to register to vote when the Civil Rights Act of 1964 was legally desegregated the South. It is when Dr. Martin Luther King Jr., played by David Oyelowo, takes an epic stand that changes things and the Voting Rights Act come into existence in 1965. This is exactly what this brave tale offers: courage, sacrifice, and triumph, and it is to be celebrated just by enjoying the presence of the exuberant performer like David Oyelowo and visionary like Dr. Martin Luther King Jr.
Read More: Movies Like The Wolf of Wall Street
4. Captain Phillips (2013)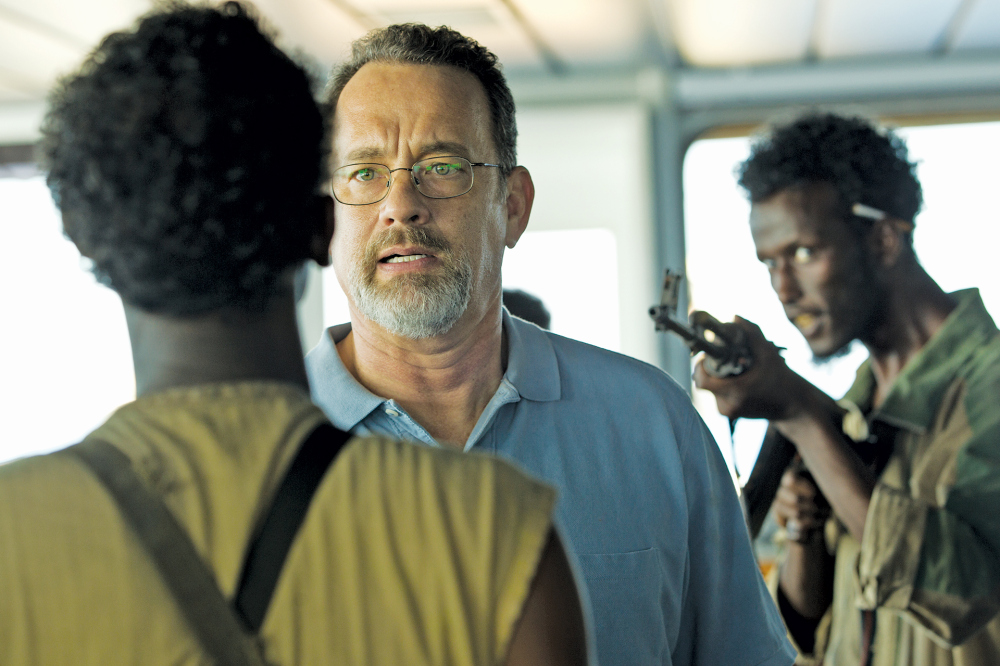 'Captain Phillips' is a true story of Richard Phillips and his leadership during the hijacking of the MV Maersk Alabama, a container ship, by Somali pirates in April 2009. Tom Hanks in the lead and Barkhad Abdi as the Somali pirate is a deadly combination to watch. The story demonstrates how a captain uses his skills and intelligence to let the crew out of the situation similar to 'Dallas Buyers Club' where Ron Woodroof does everything to ensure that he gets the drug to keep him going. This thriller will captivate you with its incredible performances.
3. Pedro (2008)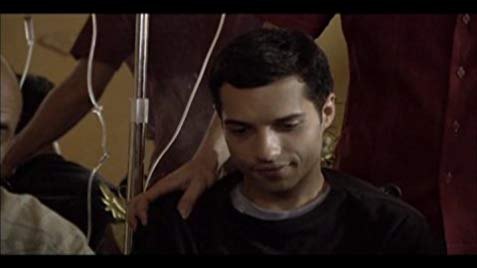 Another film that touches upon the issue of AIDS is Pedro. Alex Loynaz, who plays Pedro Zamora, an AIDS educator and cast member of a reality television show, refuses to hide his disease and sexuality. He runs into difficulty befriending Judd Winick, played by Hale Appleman. Pedro's disease accelerates when he gets married to Sean Sasser, played by DaJuan Johnson. The complexity of the disease and how Pedro deals with it shapes this true story into a hard-hitting film. With sheer integrity and conviction comes bold performances from the cast.
Read More: Movies Like Basic Instinct
2. 50/50 (2011)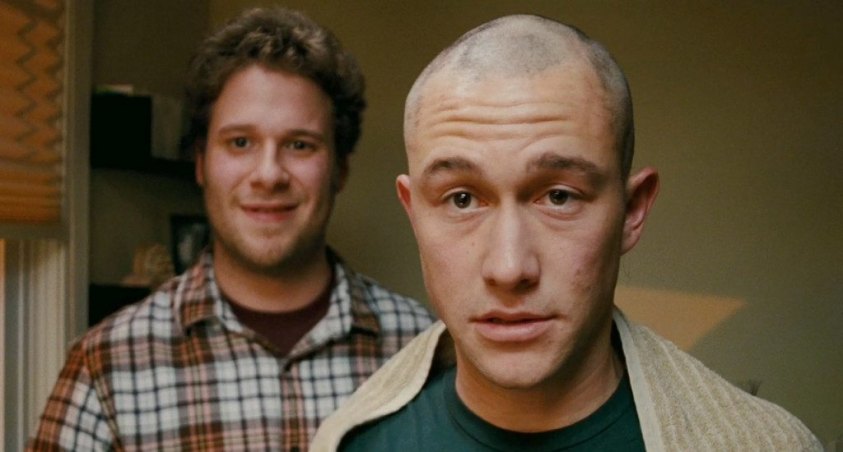 If there's any film about the terminal illness that stands out in its context, it's '50/50′. Joseph Gordon-Levitt as Adam, a radio journalist, finds himself at the center of things, depressed when he finds that he has been diagnosed with spinal cancer. He battles it out learning the real meaning of love and friendship along the way. The camaraderie between Gordon and Seth Rogen is something to watch out for. It creates the essence of the film. This reminded me of the relationship that Matthew and Jared Leto shared in Dallas Buyers Club. You are up for some good buddy moments while watching this film.
1. The Broken Circle Breakdown (2012)
'The Broken Circle Breakdown' is the adaptation of a play written by Johan Heldenbergh and Mieke Dobbels by the same name. It is a Belgian drama film that deals with the tumultuous relationship of a married musician couple after they lose their young daughter to cancer. This heartbreaking story, directed by Felix Van Groeningen and perfectly enacted by Johan Heldenbergh and Veerle Baetens with sheer grit, will leave you with some moments to yourself.
Read More: Movies Like Inception