Action is probably the most loved cinematic genre. We all love watching our favorite heroes kicking some asses on-screen and whilst the genre is notorious for churning out garbage, it has also gifted us with some truly great cinematic gems. But what about our heroes? Action stars aren't particularly known for their acting chops but dominating the screen with raw charm and charisma, performing challenging stunts is no easy task. Very few actors have been consistently successful in this arena and it takes a lot of hard work and dedication longevity as an action movie star. So with all that said now, let's take a look at the list of top action movie ever. The list includes the greatest female action movies stars — and both old and young action movie stars.
15. Milla Jovovich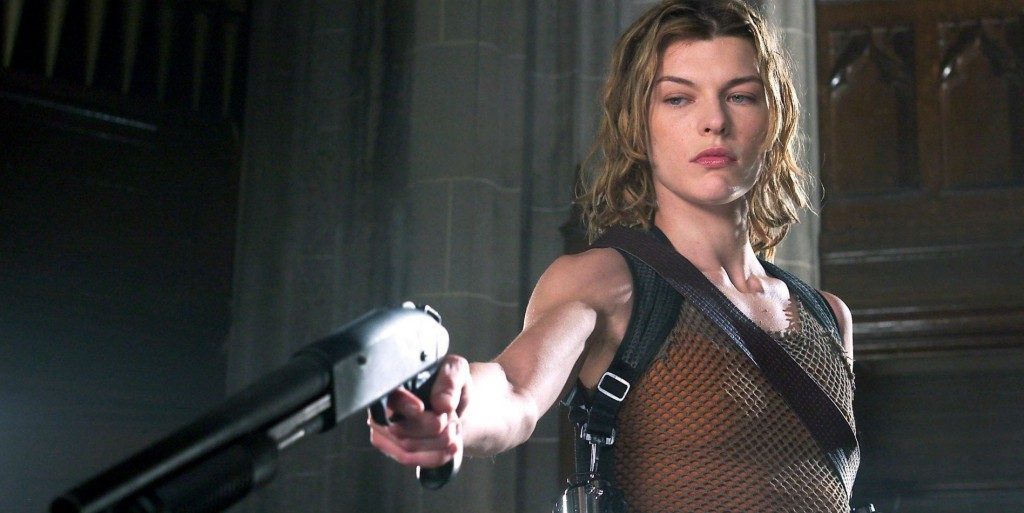 This gorgeous actress has gone on to become one of the biggest action stars working in Hollywood today. She is perhaps best known for her role in 'Resident Evil' series where she plays a woman who fights members of a corporation who unleashed a deadly virus that could nearly destroy the human race. The series wasn't highly acclaimed by critics but it turned her into a major action superstar. She received her breakthrough role in Luc Besson's sci-fi action flick, 'The Fifth Element' where she starred alongside Bruce Willis and Gary Oldman. Jovovich's fiery looks and wild attitude make her a force to reckon with and there's no doubt that in the coming years she would cement her status as one of the true action greats of all time.
Read More: Best Italian Actors of All Time
14. Steven Seagal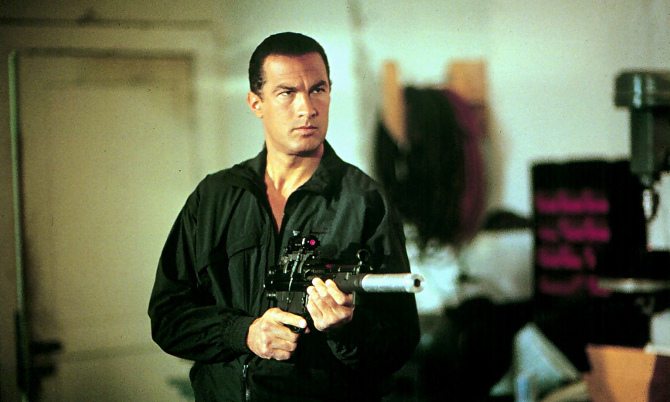 Unlike other action heroes, what made Steven Seagal so special was his distinctively cool, nonchalant onscreen demeanor that made him so fascinating to watch onscreen. The man has displayed his fiercely badass persona in films like 'Under Siege', 'Exit Wounds and 'Out For Justice'. Seagal is well trained and has a 7th-dan black belt in Aikido and worked as the fight choreographer in 'Never Say Never Again', famously breaking Sean Connery's wrist during production. Seagal is a highly influential personality in the public and is known for voicing his political concerns and also happens to be a musician with two studio album releases but what we'd really love is to watch this guy cause more chaos on screen.
Read More: Best Bald Actors of All Time
13. Chuck Norris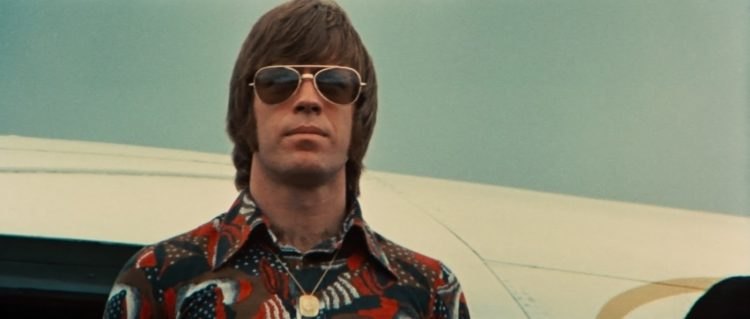 Not a day goes by without coming across at least one Chuck Norris meme on the internet. Countless jokes have been posted on the internet, glorifying his larger than life persona but what's truly sad here is that an entire generation seems to be ignorant of his true greatness. The man fought the great Bruce Lee in 'Way of the Dragon' and would go on to become one of the most iconic action movie stars of all time with films like 'A Force of One', 'A Silent Rage' and 'Missing in Action'displaying his intimidating badass persona on-screen. What Chuck does on-screen is almost unbelievable and his ferocious display of badassery on-screen has elevated his status into a larger than life persona.
Read More: Best Jewish Actresses Working Today
12. Angelina Jolie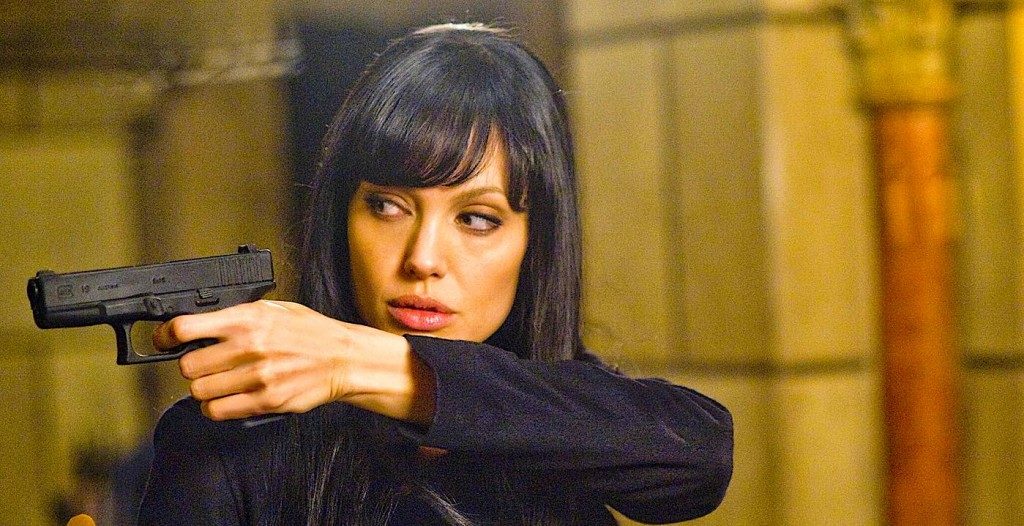 The sexiest woman on the planet is capable of pulling off some truly mindboggling action sequences. Jolie remains the face of the female Hollywood action hero persona, starring in numerous action flicks including the 'Tomb Raider' films, 'Mr. and Mrs. Smith' and 'Wanted'. Jolie's seductive looks and beautifully well toned body make her an easy fit for action roles and is today regarded as one of the most successful action stars in Hollywood. She displays fierce intensity on-screen and exudes vibrant charm and flamboyance in all of her action roles which makes her a dominant force in the action arena.
Read More: Famous Irish Actresses Working Today
11. Kurt Russell
The quintessential antihero. The perennial outsider. Kurt Russell is one of the very few action stars who could create dark, complex characters in a way that distinguishes him from his contemporary action heroes. Comparison could be draw between him and Stallone or maybe Schwarzenegger but his darkly seductive persona makes him a distinctive figure and puts him well and truly above his peers in terms of acting abilities. He was a huge star back in the 80s and his iconic collaboration with the great John Carpenter remains one of the finest actor-director collaborations of all time in cinema as the duo crafted many cult classics including 'Big Trouble in Little China', 'The Thing' and 'Escape From new York'.
Read More: Best Jewish Actors Working Today
10. Maggie Cheung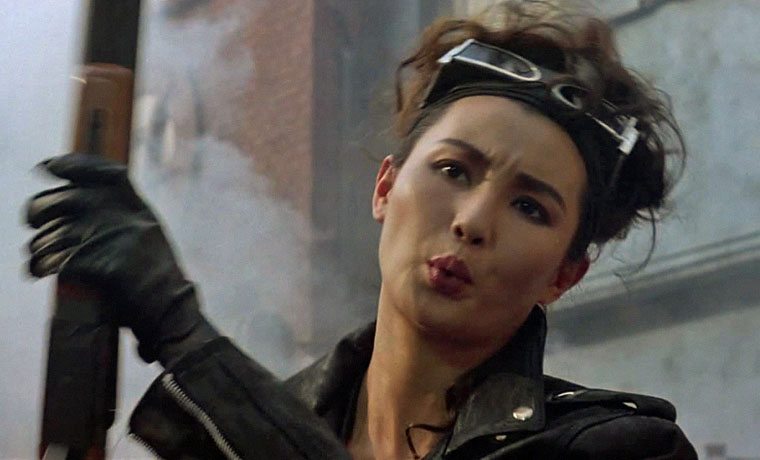 Best known for her collaboration with Hong Kon auteur Wong Kar-wai, Maggie Cheung is known to have given some of cinema's most memorable performances in films like 'In the Mood For Love' and 'Clean'. However, she has achieved more popularity as an action movie star although she doesn't seem really proud of her work in the genre. She fiercely displayed her martial arts prowess in movies like 'The Heroic Trio' and 'Executioners', cementing her status as a highly distinctive action movie star. In Raymond Lee's wuxia film, 'New Dragon Gate Inn', she played a deadly gorgeous femme fatale and impressed critics with her fine acting chops. A decade back, she announced her retirement from acting but she would continue to remain as one of the top action movie stars of all time and have a special place in our hearts forever.
Read More: All James Bond Actors, Ranked From Worst to Best
9. Mel Gibson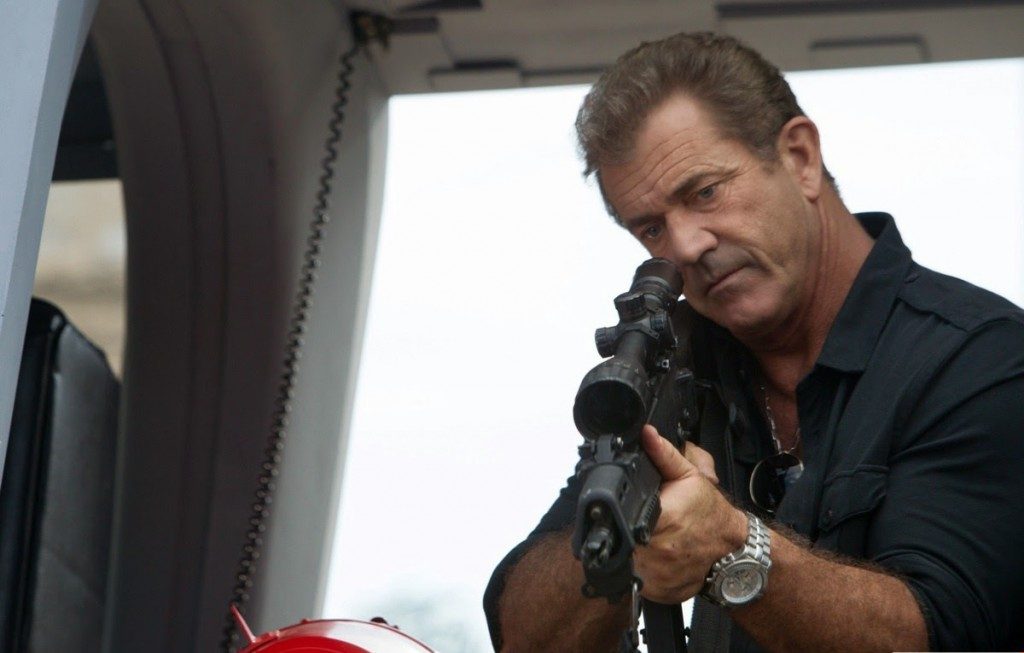 Love him or hate him but you just can't deny that this man here is one of the greatest action movie stars of all time. The man has essayed some of the most iconic roles in film history including Mad Max in 'Mad Max' film series and Martin Riggs in the 'Lethal Weapon' buddy cop film series. His roles in both the series earned him the status of an action hero star and despite not having a classically trained physique or the raw charm of some of the other action heroes, Gibson would still go on to become one of the most iconic action movie stars of all time. He is also known for his directing ventures with films like 'Hacksaw Ridge', 'Braveheart' and 'The Passion of the Christ', displaying his skills behind the camera.
Read More: Best Transgender Actresses
8. Bruce Willis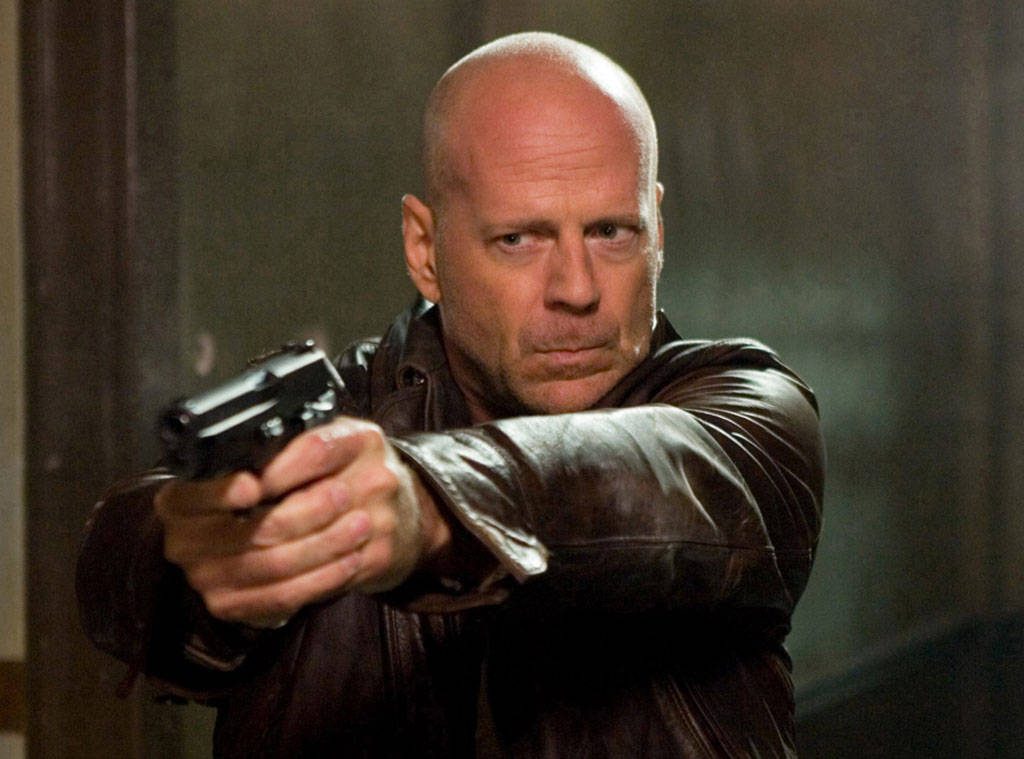 You think of Bruce Willis and the first movie that comes to your mind is 'Die Hard'. His role as John McClane in the iconic action flick turned him into the action superstar that he is today and would later go on to reprise his role in the sequels. He has, over the years, proved himself to be one of the greatest action stars of all time with films like 'Armageddon', 'The Last Boy Scout', 'RED' and 'The Fifth Element' displaying his raw aggression and swagger that defined his onscreen persona. While he may not possess the finest of acting skills, there's no denying that Bruce is the best at what he does and it's amazing how, despite not having a traditional action hero looks, Bruce would go on to become one of the biggest action movie stars of all time.
Read More: Best Mexican Actors
7. Harrison Ford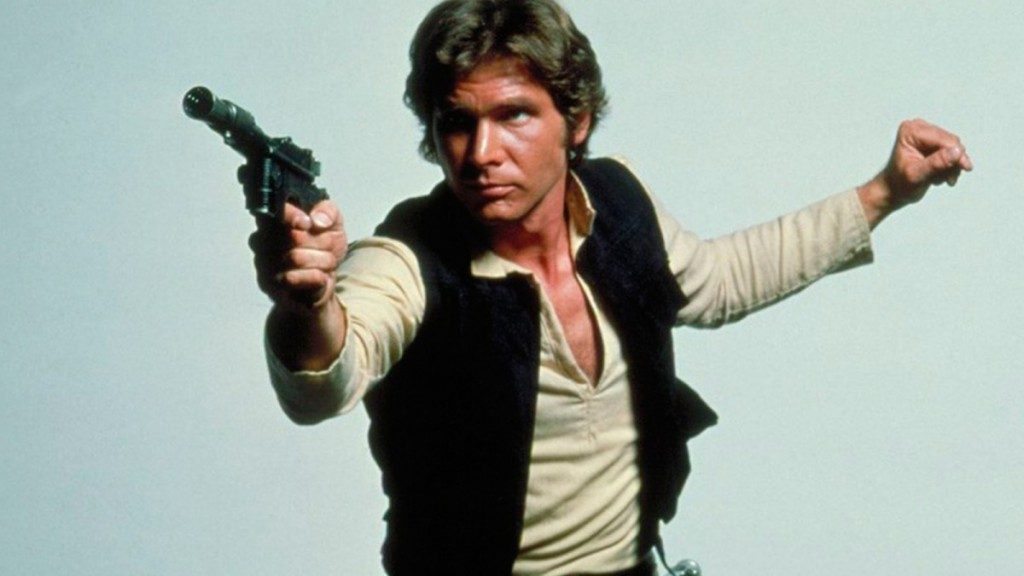 Well, who could forget Han Solo from Star Wars or Indiana Jones from 'Raider of the Lost Ark'? Harrison Ford defined the late 70s and 80s Hollywood action hero persona with his ferocious attitude, tough looks and intimidating presence onscreen. Ford created magic with George Lucas and Steven Spielberg in the late 70s and 80s with the revolutionary adventure flicks, 'Raiders of the Lost Ark' and Star Wars' that changed the landscapes of blockbuster filmmaking in Hollywood. He would later go on to star in Ridley Scott's iconic neo-noir sci-fi thriller, 'Blade Runner' as Rick Deckard; a man who is forced to return to his old job in order to protect the earth from replicants. Ford was voted as the biggest movie star of all time in Empire Magazine's "The Top 100 Movie Stars of All Time" list and is one of the biggest box office stars in Hollywood history.
Read More: Best Mexican Actresses
6. Tom Cruise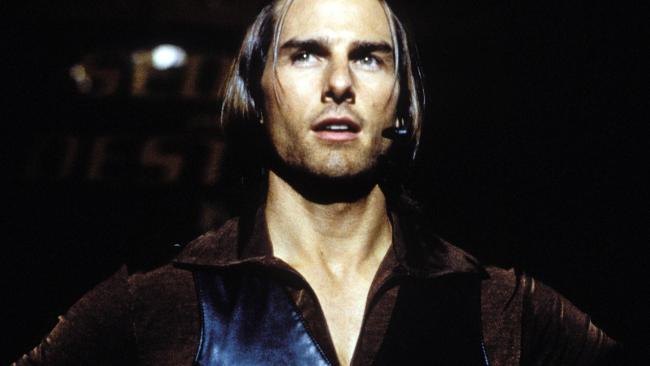 Tom Cruise is the quintessential Hollywood star. Charming looks. Flamboyant personality. Powerful screen presence. Cruise is best known for his iconic role as IMF agent Ethan Hunt in the highly popular 'Mission: Impossible' film series. For the role, Cruise performed most of his own stunts, often pushing himself on to dangerous extremes in order to achieve perfection for the action sequences. His other major roles include Jerry Maguire in 'Jerry Maguire', John Anderson in 'Minority Report'and Vincent in 'Collateral'. Cruise has also proved his mettle as an actor, delivering strong performances in the emotionally demanding 'Magnolia', the charming comedy of 'Rain Man' and Rob Reiner's taut courtroom thriller 'A Few Good Men' where he shared screen with the great Jack Nicholson.
Read More: Best Short Actors
5. Jackie Chan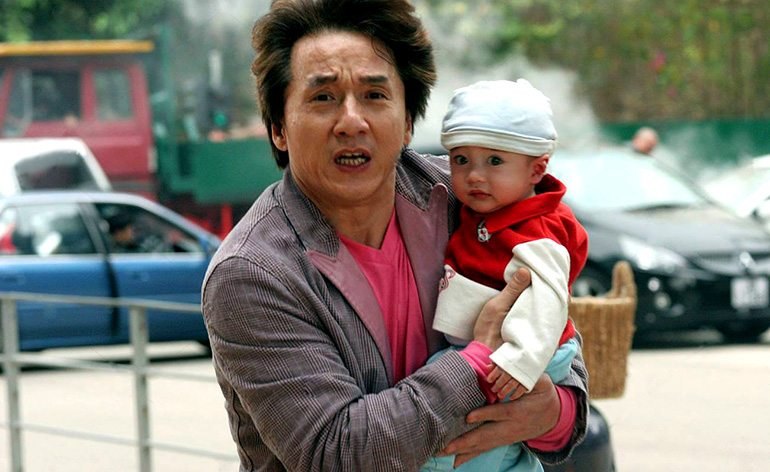 Who would have thought that this young boy performing little stunts in Bruce Lee movies would go on to become one of the most popular action movie stars of all time? Jackie Chan is an undisputed superstar. Plain and simple. An incredible entertainer and an exceptionally skilled martial artist, Chan is known for blending elements of comedy with high voltage action in his movies which helped him garner global popularity and admiration. Chan's most famous films include 'Rush Hour', 'Shanghai Noon', 'Crime Story' and 'Rumble in the Bronx'. Chan is known for performing most of his own stunts which often created troubles with insurance. Unlike his idol Bruce Lee who was known for creating more serious, morally strong heroes, Chan's characters were often funny and foolish which made him more entertaining. He also holds the Guinness World Record for "Most Stunts by a Living Actor."
Read More: Best Spanish Actors
4. Clint Eastwood
No one, I repeat, no one could ever play a badass like Clint Eastwood. The raw charisma, masculinity and seductive flamboyance that this man exuded remain unmatched. Eastwood immortalized The Man With No Name in Sergio Leone's iconic 'Dollars' trilogy with his iconic poncho, brown hat and tan cowboy boots that symbolized the ultimate badass persona in movies. He has played countless action roles throughout his career and his staggering screen presence made him a dominating figure in movies. His characters never spoke a lot but were capable of the most frightening things you could ever imagine. Eastwood is a rare action star who clearly knew his limitations as an actor and he often played his characters with impeccable restraint which made them a lot more intriguing and intimidating.
Read More: Actors Who Played Supervillains the Best
3. Bruce Lee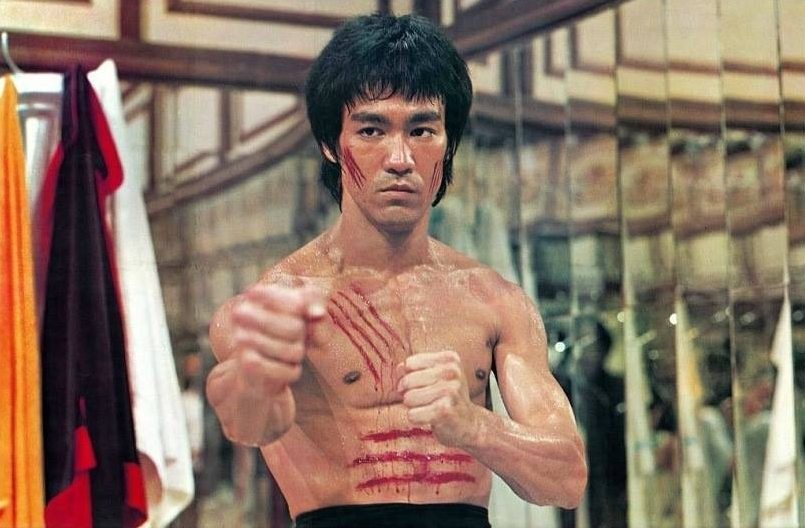 All of us have that one action hero who made our childhood lives awesome. And for me it has always been the great Bruce Lee. Watching 'Enter the Dragon', 'Way of the Dragon' and 'The Big Boss' still gives me chills the way it did back when I was probably 8 years old. Widely regarded as the greatest martial artist of all time, Lee revolutionized the American film industry by changing the way Asians were presented in their movies. He often incorporated his own personal philosophies in his movies and his iconic fight scene with the great Chuck Norris in finale of 'Way of the Dragon' remains one of the greatest action scenes ever filmed in cinema history. Lee left us all well too early at the age of 32 but we would always remain grateful that a man of his genius touched and changed our lives forever.
Read More: Highest Paid Actors For One Film
2. Sylvester Stallone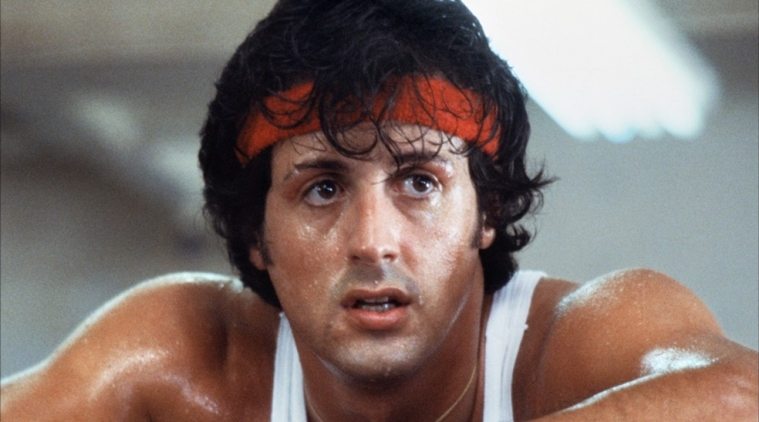 This man needs no introduction. A generation of kids grew up watching 'Rocky' and 'First Blood', awed by his onscreen heroics and fearless persona. 'Rocky' defined the underdog-triumph formula in Hollywood and set the clichés for the rags-to-riches fantasy in movies. Stallone defined the word hero and with his godly looks and stunning six-pack figure, he created a niche for himself in the industry as the ultimate action hero. His characters often felt like different versions of himself; Good hearted, simple-minded, fearless, hardworking and determined to fight against all odds. People often criticized him for his mediocre acting abilities but it's really hard to think of anyone else in his roles and the way he brought in his own persona on to the characters he played worked brilliantly and that's what makes him really special. He is truly irreplaceable!
Read More: Highest Paid Actors For One Film
1. Arnold Schwarzenegger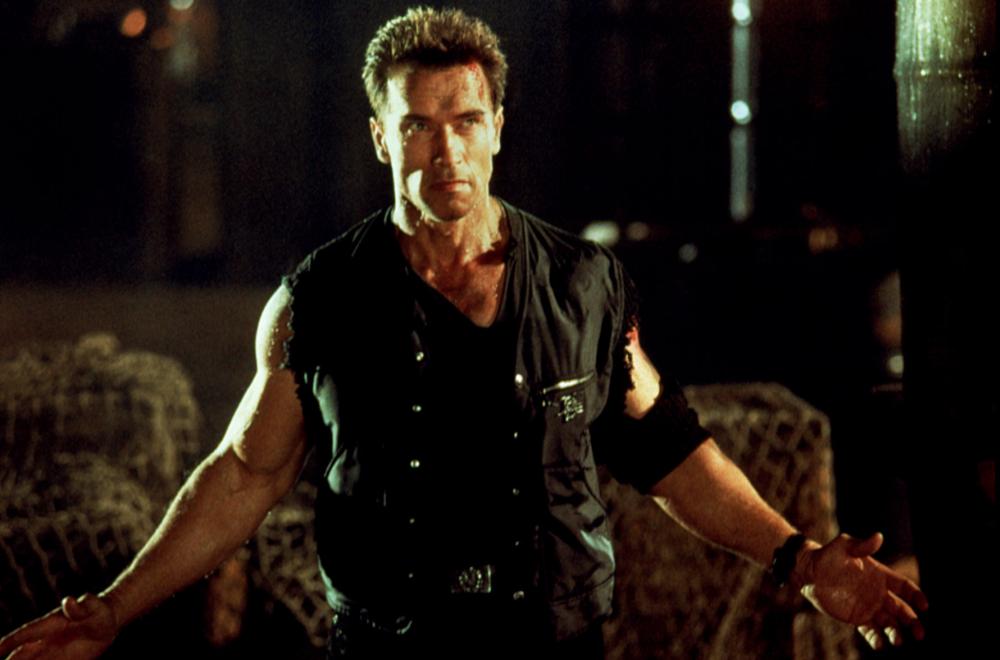 Well, this wasn't all that difficult, to be honest. I mean who else could it be? The ultimate action hero. The man who could knock you off in a split second. Arnold Schwarzenegger began weight training at the age of 15 and won the Mr. Universe title when he was just 20 years old and achieved mild success in films throughout the 70s and early 80s. But it was his role in James Cameron's sci-fi thriller, 'The Terminator', that proved to be the real game changer. Every single quote from the movie has now become iconic and Schwarzenegger would go on to become the biggest action movie star in the world. Critics often criticized his limited acting range but when he could just go out there and kick some ass like he did in 'The Terminator', 'True Lies', 'Conan the Barbarian' and 'The Predator', we don't have much to complain.
Read More: Richest Actors in the World