Directed by Michael Bay and co-written by Jonathan Hensleigh and J. J. Abrams, 'Armageddon' is a science fiction disaster film which follows N.A.S.A. recruiting a team of deep core drillers after they discover that a huge asteroid is catapulting towards the Earth in less than a month. 'Armageddon' was the first notable project helmed by Michael Bay — and surprisingly, he delivers a really good flick.
The film boasts of a huge star cast which consists of Bruce Willis, Ben Affleck, Billy Bob Thornton, Liv Tyler, Owen Wilson, Will Patton, Peter Stormare, William Fichtner, Michael Clarke Duncan, Keith David, and Steve Buscemi. The movie was co-produced by Touchstone Pictures, Jerry Bruckheimer Films and Valhalla Motion Pictures, and was taken up for distribution by Buena Vista Pictures. The background score is composed by Trevor Rabin; the film is shot by cinematographer John Schwartzman and co-edited by Mark Goldblatt, Chris Lebenzon and Glen Scantlebury.
'Armageddon' essentially placed Michael Bay on the map and though his style and approach was heavily criticized, the film became a commercial success. Produced on a budget of $140 million, it grossed a massive $553.7 million, thus making it one of the highest grossing movies worldwide.
For this article, I have taken into account films that work within a similar premise and narrative structure as this Michael Bay flick. Some of them are disaster films, some are horror, while others are science fiction flicks. With all that said, here is the list of best movies similar to 'Armageddon' that are our recommendations. You can watch several of these movies like 'Armageddon' on Netflix, Hulu or Amazon Prime.
8. Signs (2002)
A science fiction horror film, 'Signs' follows the Hess family. A family of farmers, they find mysterious crop circles or "signs". The narrative develops upon the family trying to decipher its meaning, and further realize that it points to an impending peril. Released at a time when M. Night Shyamalan was at the top of his game, the film is powered by his distinctive direction and the performances of Mel Gibson and Joaquin Phoenix. With two genres of science fiction and horror building a strong foundation, 'Signs' went on to become a commercial and critical success. Film critic Roger Ebert, in his review, wrote: "M. Night Shyamalan's 'Signs' is the work of a born filmmaker, able to summon apprehension out of thin air. When it is over, we think not how little has been decided, but how much has been experienced … At the end of the film, I had to smile, recognizing how Shyamalan has essentially ditched a payoff. He knows, as we all sense, that payoffs have grown boring."
7. The Thing (1982)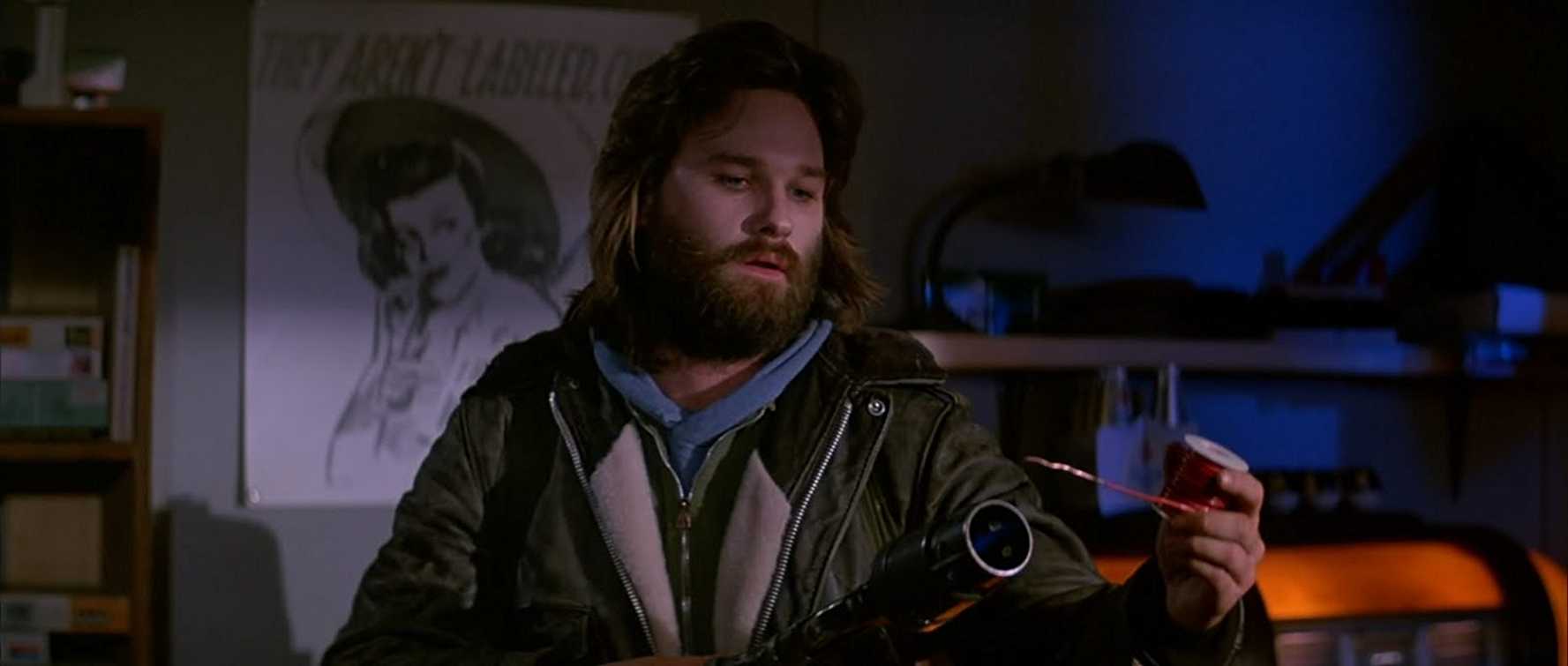 A science fiction horror film, 'The Thing' follows a research team in Antarctica that finds itself at the violent helms of a shape-shifting alien that has the ability to assume the shape and appearance of any organism to prey on the victims. Directed by John Carpenter and written by Bill Lancaster, the film is an adaption of the science fiction novella 'Who Goes There?', written by John W. Campbell Jr., published in 1938 and is essentially a remake of Christian Nyby's horror film 'The Thing from Another World' (1951). The film was an instant failure in the eyes of the viewers and critics, as many preferred Steven Spielberg's 'E.T. the Extra-Terrestrial' (1982), which provided an optimistic view of aliens. However, over the years, the film managed to gain a more positive reception for its nihilistic and tense tone. 'The Thing' is now not only considered as one of the best remakes but also one of the best horror films ever made.
6. Planet of the Apes (1968)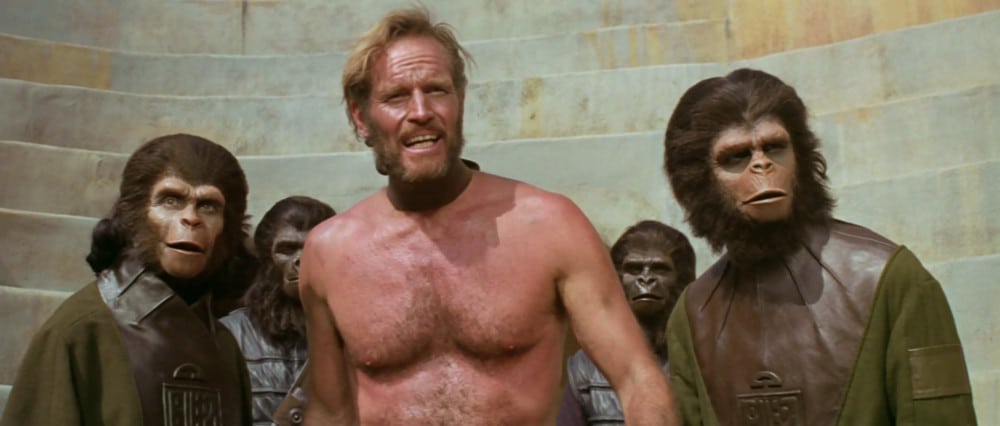 Adapted from French novelist Pierre Boulle's science fiction novel 'Planet of the Apes', published in 1963, this Franklin J. Schaffner-directed feature is set in an unknown planet in the distant future where an astronaut crew crash-lands. The narrative follows the crew discovering the island and realizing that it is inhabited by intelligent talking apes which rule the planet, and to their horror, humans are oppressed creatures who are mute and wear animal skins. Famous for its climax, the film is a haunting piece which comments on how humanity is shaping towards the future. It has spawned an entire franchise and several remakes, and in 2001, was elected for preservation in the United States National Film Registry by the Library of Congress, thus surmounting its legacy.
5. The War of the Worlds (1953)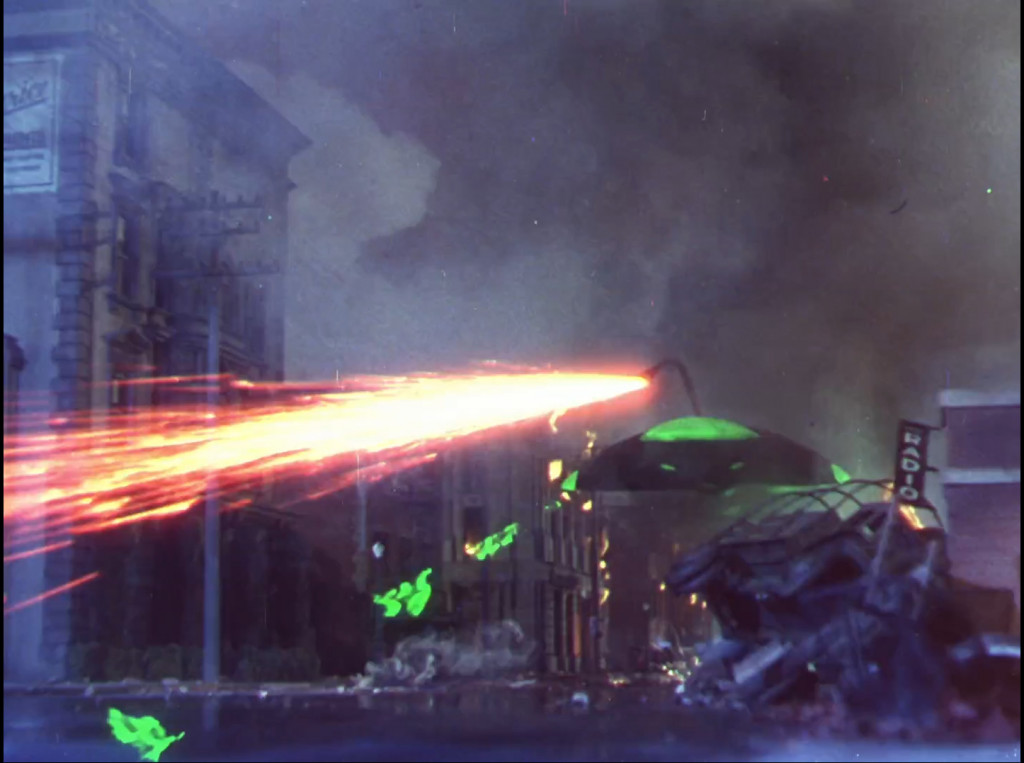 Adapted from H. G. Wells' classic science fiction novel 'The War of the Worlds', published in 1898, this 1953 retelling helped introduce and revolutionize the genre of science fiction. Directed by Byron Haskin and written by Barré Lyndon, 'The War of the Worlds' is set in a small town in California which is attacked by Martians, who seemingly want to begin their worldwide invasion. Having released at a time when the alien life of Mars was not researched yet, 'The War of the Worlds' provided a meditative yet exciting commentary on the destruction of Cold War, the deploring humanity, and the catapulting rise of science and technology. The movie also helped shape modern-day directors such as Stephen Spielberg, Ridley Scott and James Cameron. The iconic status of the film led to a remake, which was directed by Spielberg.
4. Close Encounters of the Third Kind (1977)
Stephen Spielberg often cited Stanley Kubrick as one his idols, and he showcased his immense love for his filmmaking in his science fiction film 'Close Encounters of the Third Kind'. The film tells the story of Roy Neary, an everyday blue-collar worker in Indiana, who finds himself in bizarre circumstances when he tries to track and follow a series of psychic clues which point towards a seemingly scheduled meeting between representatives of Earth and visitors, i.e. the extra-terrestrial. The film was a passion project of the iconic director. Like the previously listed 'The War of the Worlds', 'Close Encounters of the Third Kind' re-vitalised the genre of science fiction. In addition, the movie introduced the idea of a spaceship, which was previously not showcased by films of the genre.
Read More: Movies Like 'Star Wars'
3. Children of Men (2006)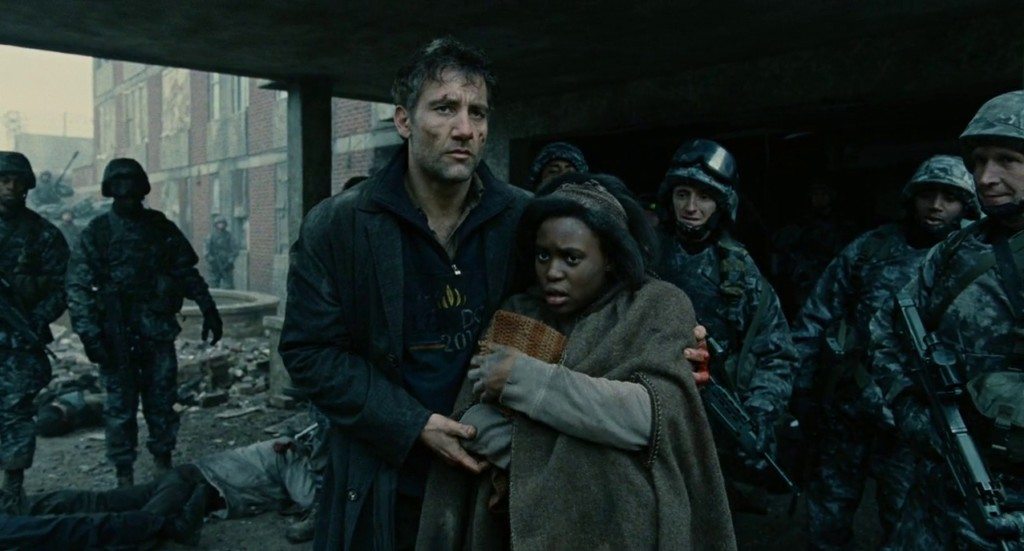 A dystopian thriller, 'Children of Men' is set in 2027, where the world is in a state of chaos. Women have inexplicably become infertile, Theo Faron, a former activist agrees to help transport a woman who has miraculously become pregnant to a sanctuary at sea. Directed by the enigmatic Alfonso Cuarón and co-written by Timothy J. Sexton, David Arata, Mark Fergus, Hawk Ostby, and Cuarón, 'Children of Men' is an intrinsically crated piece of work which balances a variety of themes and genres with dexterity. An adaptation of English author P. D. James' dystopian fiction novel of the same name, published in 1992, the flick received immensely positive reviews, with many publications inducting it in their "Top 10 of Year" lists. With a rating of 92% rating on Rotten Tomatoes, 'Children of Men' is regarded as not only one of the best films of 2006, but also one of the best films of all time.
Read More: Movies Like V For Vendetta
2. Apollo 13 (1995)
Directed by Ron Howard and co-written by William Broyles Jr. and Al Reinert, 'Apollo 13' is a docudrama which develops upon the titular Apollo 13 mission where NASA has to devise a strategy to bring Apollo 13 back to Earth safely after it is affected by an enormous internal damage putting the lives of the three astronauts on board in peril. While the film is set in space, it does not detour from the narrative to showcase the horror and magnetism of space, but provides an introspective experience through the eyes of the three astronauts, performed to perfection by Tom Hanks, Kevin Bacon and Bill Paxton. 'Apollo 13', upon its release, received immensely positive reviews and was a huge commercial success, grossing $355.2 million against a budget of $52 million. With a rating of 95% on Rotten Tomatoes, 'Apollo 13' is a must watch for fans of space movies.
Read More: Movies Like Interstellar
1. 2001: A Space Odyssey (1968)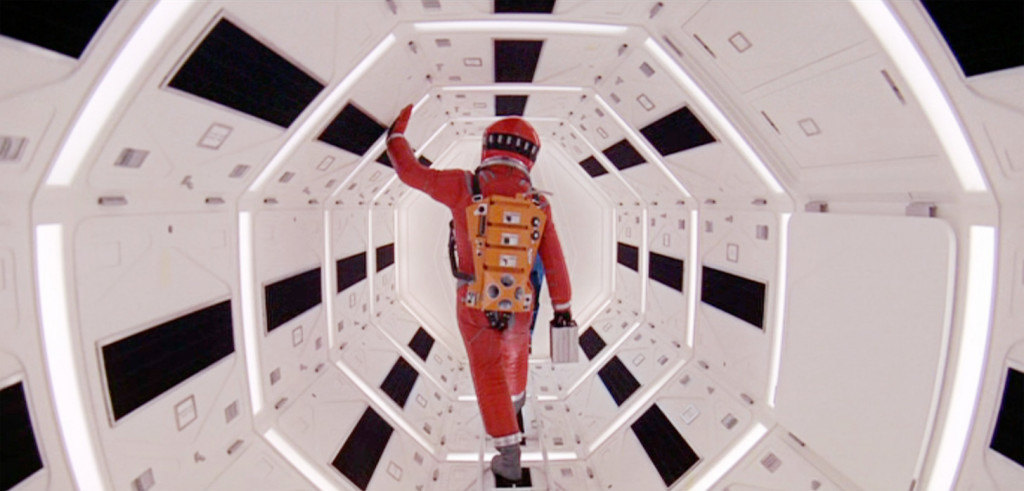 '2001: a Space Odyssey' was the film that turned Stanley Kubrick into a legendary director. An epic science fiction film, '2001: a Space Odyssey' chronicles an epic voyage to Jupiter after mankind discovers a mysterious black monolith which would affect the human evolution. The film explores a variety of complex concepts and themes such as existentialism, human evolution, sentient artificial intelligence, and the possible existence of extra-terrestrial life.
An adaptation of screenwriter Arthur C. Clarke's short story 'The Sentinel', the film provides exquisite visuals, credited to the cinematographer Geoffrey Unsworth and the deeply philosophical narrative crafted by Kubrick and Clarke. The film, upon its release, was met with immense cynicism and disparagement from critics, who dismissed the film as an incomprehensible piece of work, which led to a battle of words between Kubrick and several critics. The director, however, had the last laugh as '2001: A Space Odyssey' went on to be regarded as one of the greatest films ever made. Like 'The War of the Worlds', this epic science fiction movie too paved the way for new directors adapting their scientific vision onto the big screen. With a 93% rating on Rotten Tomatoes, '2001: A Space Odyssey' is indeed a masterpiece, in the truest sense of the word.
Read More: Movies Like 2001: A Space Odyssey