The football community in Tuscumbia, Alabama, was shocked when beloved high school coach Brioni "Bree" Jamaal Rutland suddenly disappeared in November 2013. Although authorities initially treated it as a missing person case and hoped for his safe return, the incident turned on its head when his body was discovered at the bottom of the river, weighed down by cinder blocks.
Investigation Discovery's 'Murder Under The Friday Night Lights: A Killer's Bet' chronicles the gruesome murder and follows the ensuing investigation that ultimately brought the perpetrator to justice. Let's delve into the details surrounding the case and find out where Bree's killer is at present, shall we?
How Did Bree Rutland Die?
Brioni "Bree" Jamaal Rutland was the face of the football community in Tuscumbia, Alabama. A graduate of Deshler High School, he was a fantastic player, and school authorities signed him on as a coach once he completed his education. Known as a kindhearted and generous individual, Bree was loved by all, and athletes who worked under him mentioned that although he made them work hard, he was always concerned about their development as good human beings. Besides, his friendly nature helped him develop a tight bond with most of his students, and he is terribly missed to this day.
According to reports, Bree was last seen on the morning of November 26, 2013, when he left the school to meet some friends for lunch. However, while he never made it to the lunch in Florence, Alabama, he failed to return home in the evening, which made his then-girlfriend, Morgan Presley, pretty anxious. Incidentally, she grew even more concerned when Bree remained missing the following morning, and she soon approached the police to report the incident.
Once authorities got on the case, they put together search teams and combed through several local areas looking for the missing man. Moreover, since Bree was pretty popular in the community, students and alums of Deshler High School and several athletes who had trained under the football coach joined the police in their search efforts. Still, everything seemed to be in vain, as there were no new updates on the case for days.
Eventually, after receiving a significant breakthrough in the case, the police recovered Bree's body from the river under the old Railroad Bridge in Sheffield, Alabama. The body was weighed down in the water by cinder blocks, and an autopsy later determined that apart from Bree suffering over seventy stab wounds, he was also shot in the eye, which led to his death.
Who Killed Brioni Rutland?
Unfortunately, the initial investigation into Bree's murder was challenging as leads and witnesses were hard to come by. Not just that, he was loved by most of the community, and people had no idea why the football coach was made the target of such a heinous crime. Nevertheless, Morgan Presley cooperated heavily with the investigation and used an app to locate Bree's cell phones. Armed with this information, authorities recovered two phones and a wallet near an apartment complex on East Hawthorne Street.
Although the wallet turned out to be empty, Morgan could unlock the cellphones, and recent call records showed that Bree was in constant contact with someone called Jeremy LaShun Williams. Once detectives began looking into the latter, they learned that he and Bree were involved in small-stakes sports betting. However, since Jeremy had financial troubles, he would often borrow money from the football coach and not pay him back.
In fact, people mentioned that while Bree was last seen in the company of Jeremy on the day he went missing, they also stated that he owed the victim quite a bit of money from past bets. On top of it, the suspect lived just half a block from where the police recovered the phones. Thus, putting two and two together, authorities considered Jeremy, the primary suspect and brought him in for questioning.
Where Is Jeremy LaShun Williams Now?
When questioned, Jeremy confessed to the murder but claimed he killed Bree in self-defense. The suspect mentioned that the victim allegedly got violent over the money he was owed and choked him before reportedly trying to cut his fingers off. That was when Jeremy broke free and stabbed the football coach to death with the knife. Interestingly, he even admitted to shooting Bree in the eye, driving his body to the river, and drowning it with the help of cinderblocks.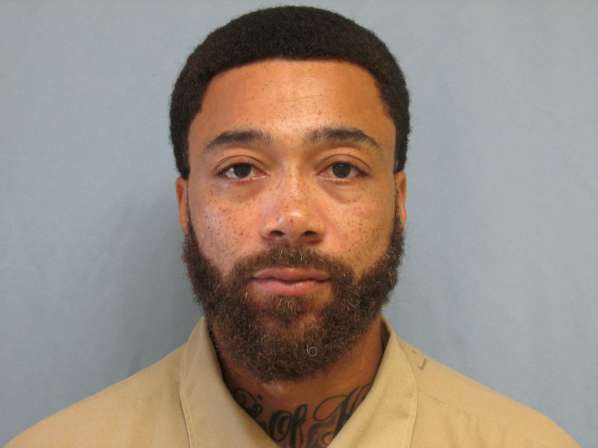 Nevertheless, Bree's family vehemently refuted such an explanation, and people who knew the victim mentioned that he would always forgive someone if they could not pay a debt. On top of it, the police recovered text messages which showed that Jeremy had lured the football coach to his death, even when Bree asked him to forget about his debt.
Once presented in court, Jeremy pled not guilty to the charge of capital murder but was eventually convicted of intentional murder. As a result, he was sentenced to life in prison in 2015. At the time of writing, he remains behind bars at the Limestone Correctional Center in Harvest, Alabama, and will be eligible for parole in 2028.
Read More: Abigail Gasca-Chavez Murder: Where Is Ernesto Hernandez Now?