What Happened To Brian Carrick?
Brian Carrick was born to the late Terry and William Carrick in Johnsburg in McHenry County, Illinois, on September 13, 1985. He lived with his parents and 13 siblings in their family home on North Johnsburg Road, Johnsburg. Described as a likable and popular teenager, Brian was a junior at Johnsburg High School and had been working as a stock boy at Val's Finer Foods for about three years in December 2002. He was raised in an Irish Catholic family and was the eighth Carrick kid to work in the store.
Former Val's Foods manager Eugene Casciaro recalled, "Brian's that type of guy, felt like he owned the place himself, you know?" Eugene's father was one of the store's owners, and he added, "I mean, he'd come in and start bagging groceries on his days off if he [saw] that a line was backed up." Val's Foods co-owner Jerry Casciaro claimed he treated Brian like a son. He recounted, "You have no idea how smart he was. If you tell him to do one thing one time … Next time, he'd tell you what to do."
The Carricks and the Casciaros were two of Johnsburg's best-known families, and they had been friendly for around two decades. The show noted more than half of the Carrick children had worked at Val's Foods — just across from their home. On Friday evening, December 20, 2002, William saw his eleventh child leave the house around 6:45 PM for his shift at the store. Brian's parents had stated in past interviews that it was the last day of school — kicking off the Christmas break — and he was excited.
According to the show, the 17-year-old passed his brother, Eddie Carrick, also a stock boy, on the way inside. He was looking for another co-worker to switch work hours with him the following Saturday. Brian's mother was alerted that something was wrong when she checked his bedroom to find he wasn't there on December 21, 2002 morning. Her concerns increased when her son's employer called and stated he had not shown up for work. Terry reported Brian as missing to Johnsburg police hours later after failing to find him on her own.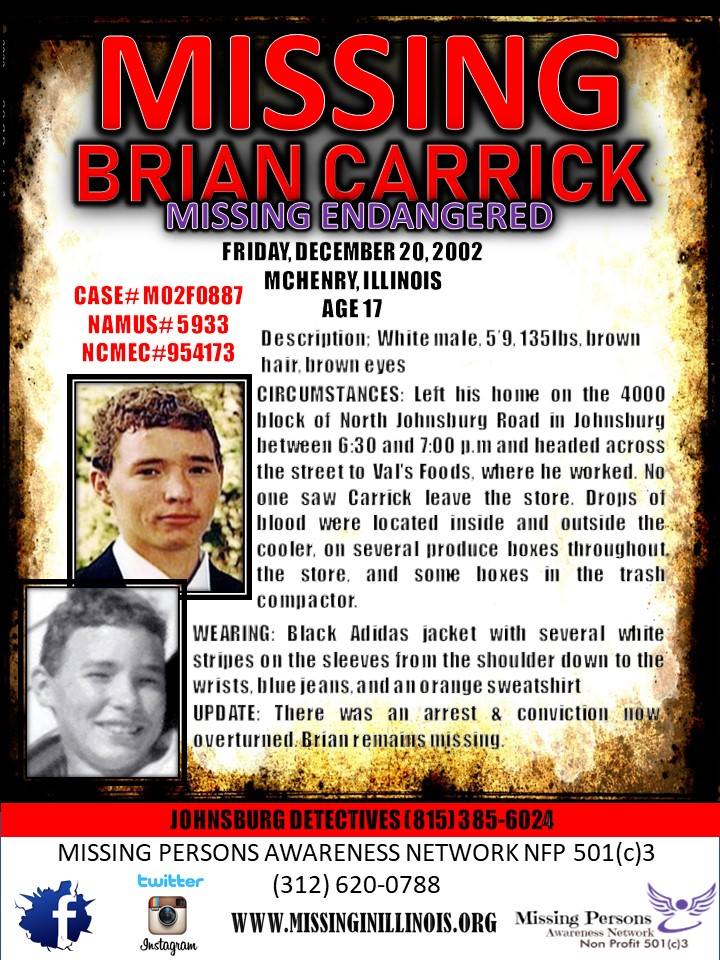 The Johnsburg community was plunged into turmoil within days of Brian being reported missing. The close-knit town rallied together, with Val's Foods offering a substantial $25,000 reward and organizing a heartwarming candlelight vigil in front of the store. As investigations unfolded, it was revealed that a confrontation had taken place in the store's produce cooler on December 20, 2002. The evidence strongly suggested that a crime had occurred in that very spot. Traces of blood found at the scene were later confirmed to belong to the missing teen.
Is Brian Carrick Dead or Alive?
In the wake of Brian's disappearance, the Carricks received an outpouring of support. The grocery store owners personally visited the family, bearing food and condolences. The community joined forces, displaying missing person posters and launching extensive search efforts. Moreover, volunteers and multiple law enforcement agencies scoured wooded areas around Brian's residence, the store, and the Fox River. A prayer vigil, attended by over a thousand individuals, was held in the parking lot of Val's Foods (now renamed Angelo's).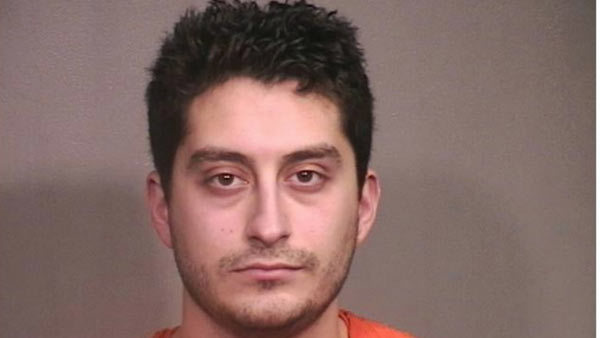 On the first anniversary of Brian's disappearance, a memorial service was held at St. John the Baptist Catholic Church in Johnsburg. During the initial stages of the investigation, erstwhile Johnsburg Police Chief Ken Rydberg expressed optimism about the progress being made. He acknowledged that cooperation from the town's residents, particularly the students from Johnsburg High School, was crucial to solving the case. According to the show, Italian immigrants Jerry and Maria Casciaro fulfilled their American dream by purchasing Val's Foods.
Their son, Mario Casciaro, worked alongside Brian and had plans to take over the family business. His sister Joanne Casciaro noted, "Mario is full of life. You never see him having a bad day. You never hear him talking bad about anybody. He makes the most out of every day." Mario graduated from Illinois State University with a degree in finance in 2005. However, the circumstances took an unexpected turn when he was accused of perjury in 2007. Prosecutors alleged that Mario had lied to a grand jury about his knowledge of Brian's fate.
After a legal battle, Mario was ultimately acquitted of the perjury charge in 2009. Prosecutors gained a significant breakthrough in their case with the emergence of a crucial witness named Shane Lamb. A former stock boy at Val's Foods, he had worked alongside Brian and Mario. Despite his criminal history that included multiple felonies and even attempted murder at a young age, Shane, who had initially denied involvement in Brian's disappearance, came forward to cooperate in 2010.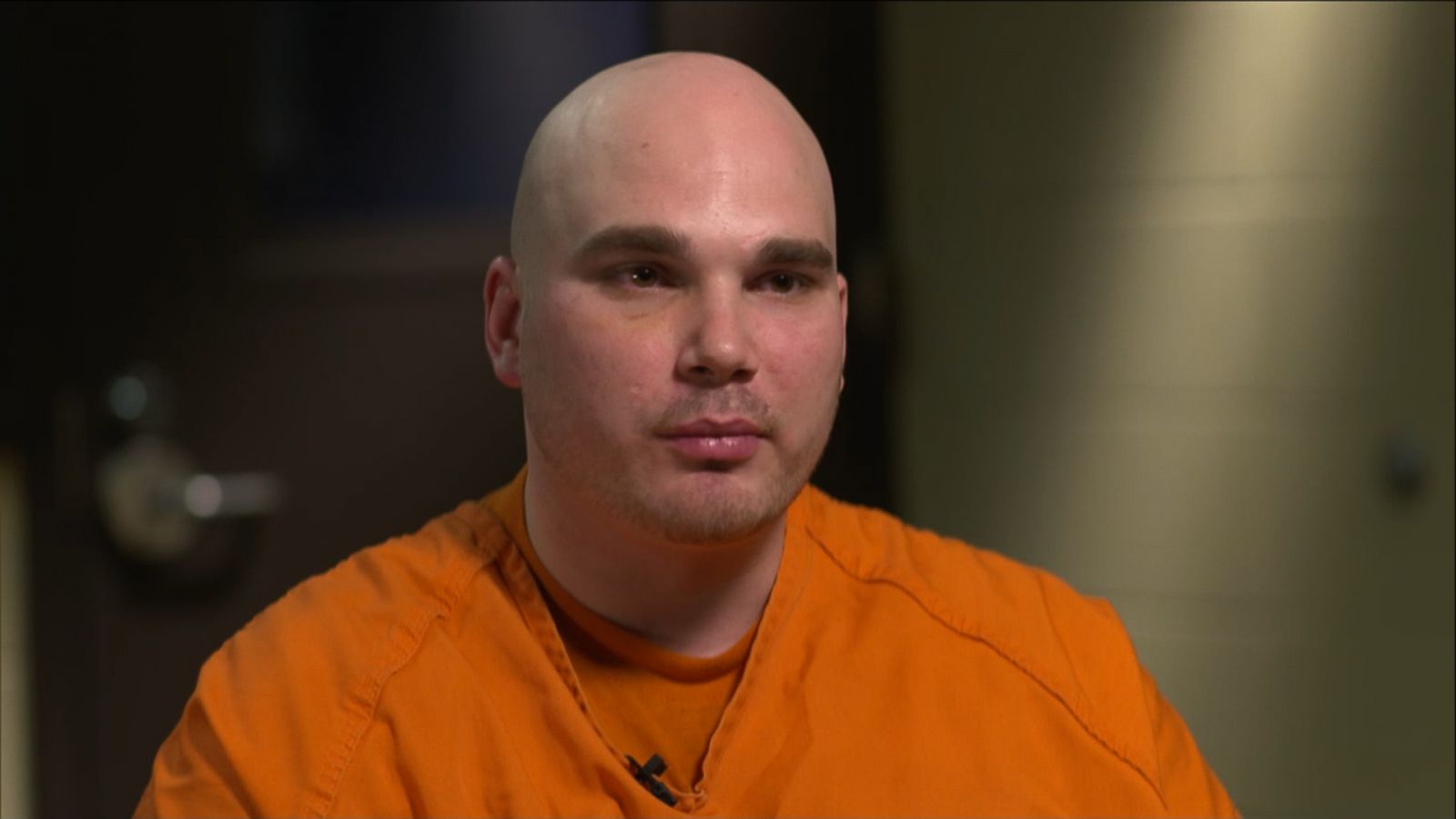 In exchange for immunity from charges linked to Brian's death and a reduced sentence for his unrelated cocaine conviction, Shane revealed damning information. He implicated Mario as the mastermind behind the incident. His statements were captured in a 2010 video meeting with prosecutors, where he disclosed that the latter had instructed him to intimidate Brian into repaying a drug-related debt. According to Shane, on the night of December 20, 2002, he encountered Mario at the store after leaving a party.
Mario informed Shane that Brian was in the produce section. During their confrontation, Shane confronted him about the money he owed. The encounter escalated, prompting Mario to direct them into the store's produce cooler to avoid drawing attention. As per Shane's 2010 testimony, he assaulted Brian inside the cooler, rendering him unconscious. Uncertain of Brian's condition, Shane claimed Mario instructed him to leave the store while assuring him he would take care of it. Yet, Shane would later recant his confession.
This account aligned with early evidence in the case that indicated the presence of Brian's blood in and around the produce cooler, along with signs of a violent struggle. Following Shane's confession, Mario was charged with first-degree murder with intimidation and unlawful restraint on February 25, 2010. But the first trial ended in a mistrial in 2012, though a jury found him guilty and sentenced him to 26 years on April 2, 2013. Nevertheless, the Second District Appellate Court unanimously overturned his conviction and set him free in September 2015.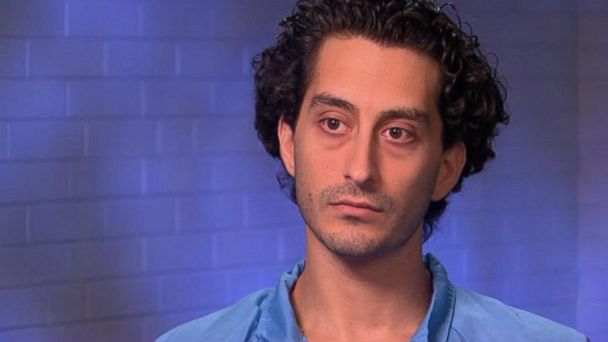 The Illinois Supreme Court denied the McHenry County State Attorney's Office's request to hear an appeal. The prosecution rejected Mario's allegation that 26-year-old Robert Render, another stock boy, was the killer. He died of an overdose between the two murder trials and was never charged, nor did he testify. Brian's mother died in 2009, while his father, William, died in 2014. They believed their son had died, with Terry stating, "I'd love to see him come home, but the chances of that are slim. I'd like the opportunity to bury him properly." Since Mario's acquittal, no one else has been charged in Brian's presumed murder, and his remains are yet to be discovered.
Read More: Dee Dee Jackson Murder: Where is Donald Bohana Now?