On November 26, 1983, Heathrow International Trading Estate in London, United Kingdom, was robbed in the early morning. With property worth £26 million at the time (about £93.3 million or $128.35 million in 2021) having been stolen, the event was labeled as the Brink's-Mat robbery since the warehouse that was robbed was an organization called Brink's-Mat.
Given the magnitude of the crime, it quickly captured the world's attention and has been the subject of many entertainment projects, including the Hugh Bonneville and Dominic Cooper starrer 'The Gold.' Naturally, people are curious about where the people who were considered responsible for the robbery are these days, and we are here to shed light on the same!
How Did Brian Robinson Die?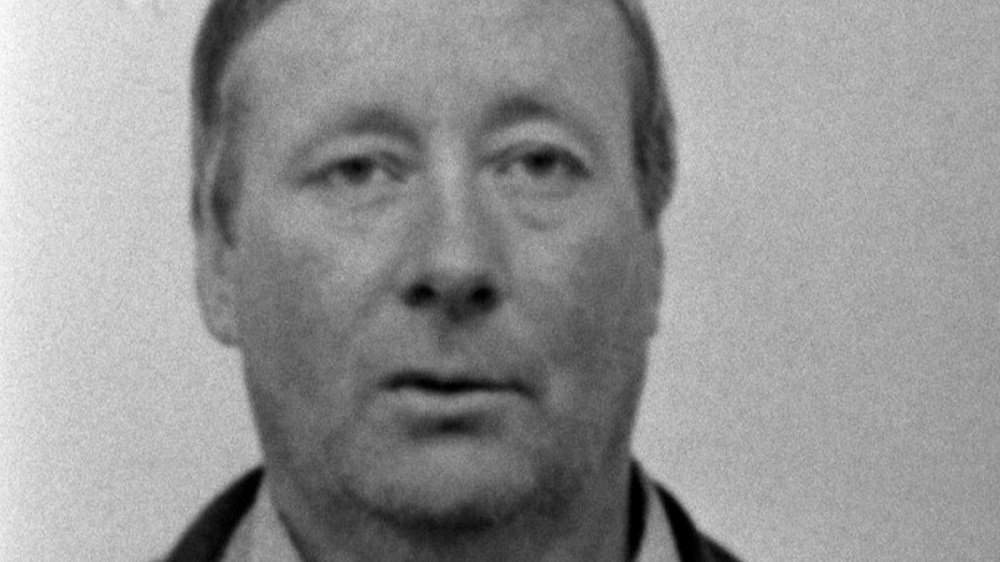 Brian "The Colonel" Robinson was one of the main suspects in the case and was arrested as early as December 7, 1983, just about ten days after the robbery, from his flat in Rotherhithe, London. One of the biggest reasons he was linked to the case was that his brother-in-law, Anthony "Tony" Black, worked as a security guard at the crime scene. Besides, he was a person of interest to the Flying Squad of London's Metropolitan Police Service due to his involvement in numerous successful robberies.
After being identified by Black, Robinson was put on trial and sentenced to 25 years in prison in December 1984. Following his conviction, he attempted to contact other gang members to gain his share of gold and exchange it for a reduced sentence. However, they never saw the gold or money back. Robinson was released in 2000 after completing 16 years in jail. About 38 years after the robbery, the 78-year-old died in a London nursing home in 2021 following a prolonged illness.
How Did Micky McAvoy Die?
Another significant arrest in the London robbery case was Mickey "Mad" McAvoy, who was also taken into custody on December 7, 1983, from his home in Herne Hill, London. Known as "The Nutter," the former soldier was sentenced to 25 years in prison. Upon receiving a similar refusal as Robinson when he tried to get his share of the wealth to reduce his sentence, McAvoy's reaction was apoplectic as he wrote back a furious letter.
In 2000, McAvoy was released from jail on parole, and since then, he would split his time between living in the Kent region of England or his residence in Spain. On December 31, 2022, he passed away at 70 in his Spain home after a long fight against cancer. McAvoy's death was preceded by the demise of his wife, Kathleen "Kathy" McAvoy. One of the people to express their condolences for the same was Peter Fury, a boxing trainer and uncle to Tyson Fury, who had apparently been friends with him for about three decades.
Where is Anthony Black Now?
Next, we have Anthony "Tony" Black, who worked as the security guard at the robbed warehouse and worked alongside the robbers whom he helped gain entry. According to his confession in December 1983, he acted as an informant by telling the robbers about the security measures and giving them impressions of keys. For his actions, Black was sentenced to six years in jail in February 1984.
The former guard had been in debt to Robinson, who had helped him buy a flat. After his involvement with the whole situation was over, he and his wife, Lynn, were given new identities. Presently they are believed to be residents of one of the home counties surrounding London.
Where is Kenneth Noye Now?
Though not involved in the actual robbery, Kenneth Noye was involved in this case through his role in disposing of the stolen gold. Under surveillance, he stabbed a Detective Constable called John Fordham over ten times, the latter dressed in camouflage and a balaclava in Noye's house. Claiming self-defense, the man was acquitted of murder charges. However, Noye was linked to the Brink's-Mat robbery after police found 11 gold bars in his home.
In 1986, Noye was sentenced to 14 years in prison for conspiracy to handle stolen goods and conspiracy to evade VAT (Value Added Tax), along with a total fine of £700,000. Regardless, he did not serve the whole term and was released in 1994 on parole. On May 19, 1996, Noye was involved in a road rage incident, stabbing a 25-year-old man named Stephen Cameron. He fled the country and took Shelter in Spain before being arrested and deported in 2000. For this case, Noye was given a life sentence though he was released on parole in 2019.
Where is Garth Chappell Now?
Garth Chappell's arrest occurred in January 1985 after a raid in Bath, UK. The site investigated by law enforcement held a furnace used to melt the stolen gold. While the occupier of the property, John Palmer, was not in the UK at the time, his business partners were arrested, including Chappell, were arrested. The latter's trial occurred in 1986, and he was charged with conspiring to handle stolen goods and evading VAT. Chappell was sentenced to 10 years in prison for his actions and had to pay £200,000.
Where is Brian Reader Now?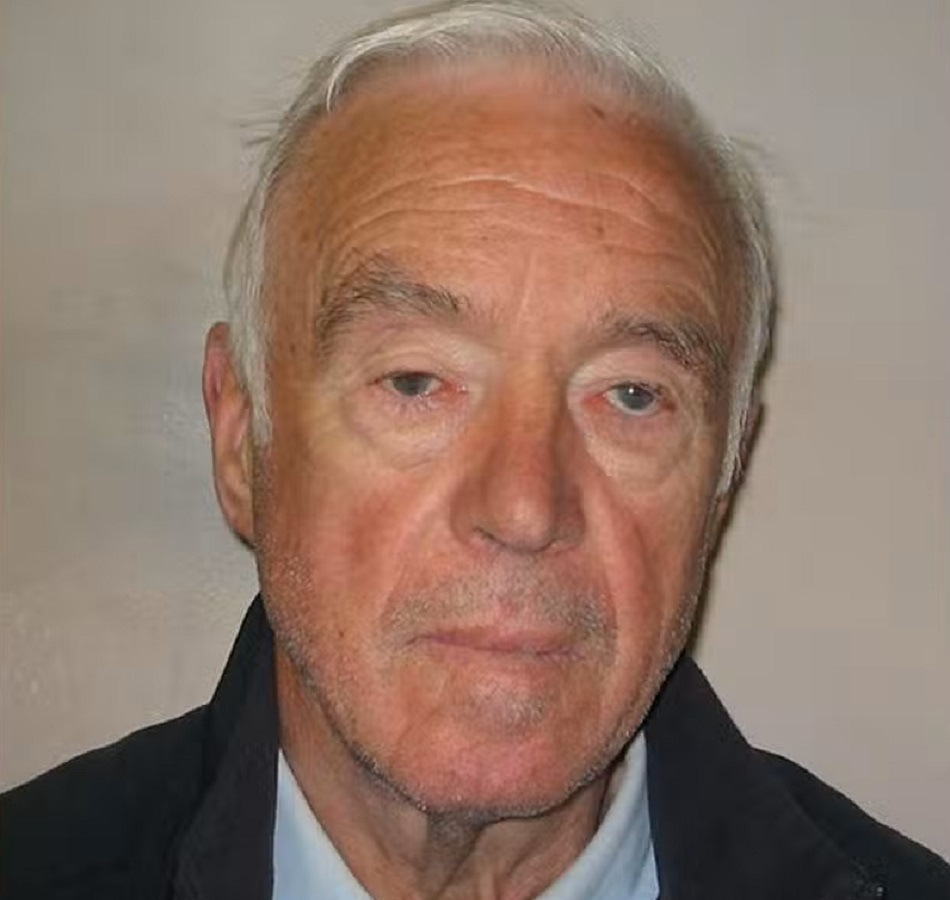 Initially arrested for being in Kenneth Noye's house during the passing of John Fordham, Brian Reader was originally put on trial but acquitted for the same. Yet, he was again put on the stand in 1986 and was given eight years in prison for conspiracy to handle stolen goods and evade VAT. He was again arrested on May 19, 2015, for his involvement in the Hatton Garden safe deposit burglary.
Considered the ringleader of the Hatton Garden case, Reader was put on trial and sentenced to six years and three months in jail on March 21, 2016. However, he was released in July 2018 after serving only three years in prison. Owing to Reader's poor health with a history of prostate cancer, strokes, and dementia, he apparently had until April 2019 to return his share of the stolen goods. Though he only paid back about 6% of his share worth £6.6 million (£406,000), he was not sent back to prison.
Where is Matteo Constantino Now?
Put on trial in 1986, Matteo Constantino was charged with conspiring to handle stolen goods and attempting to evade VAT. While acquitted of the former, he did not escape the latter charge. Hence, Constantino was sentenced to a year in prison, though the punishment was suspended, provided that he did not commit any further crimes. Though this was most probably added to his permanent record, it does not seem like he had to fulfill any other special requirement.
Where is Michael Relton Now?
Michael Relton, a solicitor, was arrested in 1988 for bringing £7.5 million, smuggled to Switzerland and Liechtenstein, back into the UK and using it to buy property in London Docklands. His involvement was detected sometime in the fall of 1986. For helping launder stolen goods, the man was sentenced in July 1988 to 12 years in prison and had to pay £12 million. Having been released since then, Relton is reportedly hiding in the US.
How Did Kathleen McAvoy Die?
As Micky McAvoy's second wife, Kathleen "Kathy," McAvoy's involvement in the case was as wild as it was interesting. The two got married in 1987 when the former was still behind bars. During one of her visits, one prison officer noticed her showing off a farmhouse she owned that was featured in the Country Life magazine. For her involvement in the laundering of stolen goods money, Kathy was given a suspended sentence of 18 months. In the latter years of her life, she was battling cancer and passed away in June 2022 at 76, six months before her husband.
Where is Gordon Parry Now?
Gordon Parry was the tenth person convicted in this vast robbery case. A property developer, he was one of the people who had been on the investigators' radar for a long time. Ultimately, in 1989, Parry was arrested in Spain and brought to the UK the following year to face charges regarding handling a sum worth more than £16 million.
For his actions, the man was sentenced to ten years in prison in August 1992. 2016 saw Parry shoot back to headlines after his name came up in the Panama Papers leak. It was revealed that Mossack Fonseca and Company were advising the property dealer in the late 1980s, though they denied the claims.
How Did Brian Perry Die?
August 1992 also saw Brian Perry standing on trial for his involvement in the laundering process. As an associate of Micky McAvoy, he was reportedly the one who brought Kenneth Noye on board. Arrested in 1988, he was charged with laundering about £7.5 million and sentenced to nine years. However, within months of being released in 2001, Brian Perry was shot dead.
The incident occurred on November 16, 2001, as Perry stepped out of his car parked in his usual spot. A masked man ran up to him and shot him three times in the back of his head. Perry's demise would be among the deaths of people involved with the Brink's-Mat robbery, with the public dubbing the whole thing "The Curse of Brink's-Mat."
Where is Patrick Clark Now?
Among the various arrests made regarding the infamous London robbery, Patrick Clark's case did not gain as much traction as others. He and his son, Stephen Clark, were accused of laundering £4.5 million. Having worked as a scrap- metal dealer in the past, Patrick had become the owner of a nightclub and hailed from Chingford, Essex, UK. While Stephen was acquitted of all the charges and let go, his father was found guilty of conspiring to handle stolen goods. Patrick was sentenced to six years in prison in August 1992.
Where is Jean Savage Now?
We also have Jeannie "Jean" Savage, a Tobacconist from West Kingsdown, Kent, England. She was accused of laundering £2.5 million and was sentenced in August 1992. As a part of her punishment, she was asked to spend five years in jail. At the time of her sentencing, she was about 48.
Read More: Best Bank Robbery Movies