Investigation Discovery's 'Fear Thy Neighbor: Unwelcome to the Neighborhood' describes how an unfortunate year-long feud resulted in the brutal execution of a friendly neighbor Brooks Jennings in West Goshen Township, Pennsylvania, in August 2017. The police caught the perpetrator at the crime scene, standing beside Brooks' body with the murder weapon in hand. If you're interested in finding what led to the mindless killing and the killer's identity, we've you covered. Here's what we know.
How Did Brooks Jennings Die?
George Brooks Jennings was born to the late Hollis Lee Jennings Jr. and Carol Brooks Jennings in West Chester in Chester County, Pennsylvania, on January 16, 1966. He lived with his wife, Jill Jennings (nee Oliver), and his son, Matthew Brooks Jennings, in his home in the 300 block of Box Elder Drive — an affluent and quiet neighborhood in West Goshen Township, Pennsylvania in August 2017. His family described him as a kind and caring individual and everyone's friend. According to his wife, Brooks was the go-to guy in the neighborhood.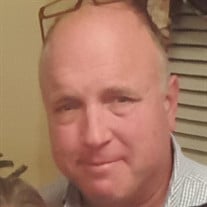 Described as the unofficial mayor of an idyllic suburban street, neighbors described Brooks as a dependent and helpful individual who always stood by them in moments of crisis. He was a Chester County Republican Committee member. Hence, it was shocking when the 51-year-old was shot twice in the head around 1:00 am on August 8, 2017. The police arrived at the crime scene to find Brooks deceased — shot in the face at point-blank range execution style — with a .380-caliber Ruger semi-automatic handgun.
Who Killed Brooks Jennings?
The first respondents arrived to find Clayton P. Carter III — Brooks' immediate neighbor — standing over Brooks' body with the murder weapon still in his hand. They also found Jill crying over her late husband's corpse as she unsuccessfully attempted to resuscitate him. The officers recovered Clayton's handgun, which he had placed on top of a nearby car, and two shell casings — one on Clayton's property and another near Brooks. Based on Jill's testimony, the police immediately arrested Clayton in relation to Brooks' murder.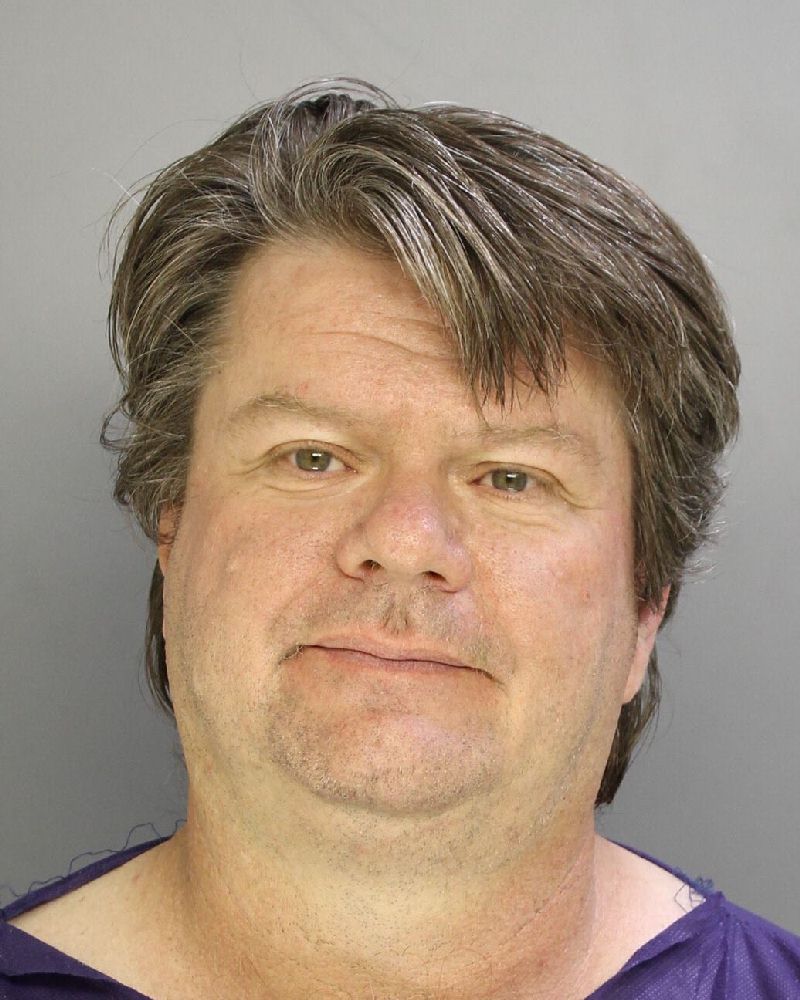 While it was abundantly clear Clayton shot his neighbor, the police were initially confused about what led to the shooting. They interviewed the grieving family and neighbors to learn about the long-running feud between Brooks and Clayton. According to the episode, Clayton, then 51, and Brooks had not been friendly neighbors over the years since Carter moved into the neighborhood to live with his wife's aging father. The authorities were informed of their rather ongoing, contentious feud that had even culminated in calling the police several times.
Brooks' brother-in-law, Steve Oliver, stated he was aware of Clayton as being a man with a temper. He recounted how the 51-year-old had tormented the Jennings family ever since he moved in next door in the quiet Chester County neighborhood a few years ago. He stated, "That guy is a menace to society." According to Steve, Clayton particularly targeted his brother-in-law and had also gotten into verbal altercations with Jill. Police sources stated Clayton had a history of disputes with other neighbors too, with his rage being well-known.
Steve proclaimed how Clayton was extremely territorial about his property and even allegedly placed nails under the tires of cars that were parked near his home. While West Goshen police had received reports of nails in the roadway there, they could not find any evidence that linked Clayton to the crime. However, reports stated he had been arrested twice before in Pennsylvania. Court records claimed Clayton was arraigned in Chester County on felony counts of aggravated assault, trespassing, and assault in 1998.
However, the charges were eventually reduced to a summary offense. He was also charged with two misdemeanor counts of simple assault in Lancaster County, where he lived at the time, in October 2012. But he was spared again, with the authorities ultimately deciding not to prosecute. Reports stated he had once been arrested and charged with driving a car through the front door of the house during a dispute with his father over the treatment of his daughter.
According to the episode, Clayton and Brooks locked horns multiple times over the previous five years or so over trivial issues, such as lawn decoration and car parking spots. Steve claimed the ongoing feud resulted in more than 70 calls to the police in the last five years or so, though West Goshen police had expressed suspicion about the estimate. All the bad blood and altercations culminated in that fateful August 2017 night when the two men locked horns for the last time before one of them tragically died.
Police reports stated the conflict between Clayton and Brooks began on August 7 when the latter confronted his neighbor across their backyards at around 7:30 pm. Brooks allegedly used his cellphone to film Clayton playing horseshoes with his grandchild and taunted him with a derogatory nickname. After Clayton dialed 911, an officer was dispatched and he calmed the situation down. However, the scenario was far from de-escalating, with the fight continuing late at night.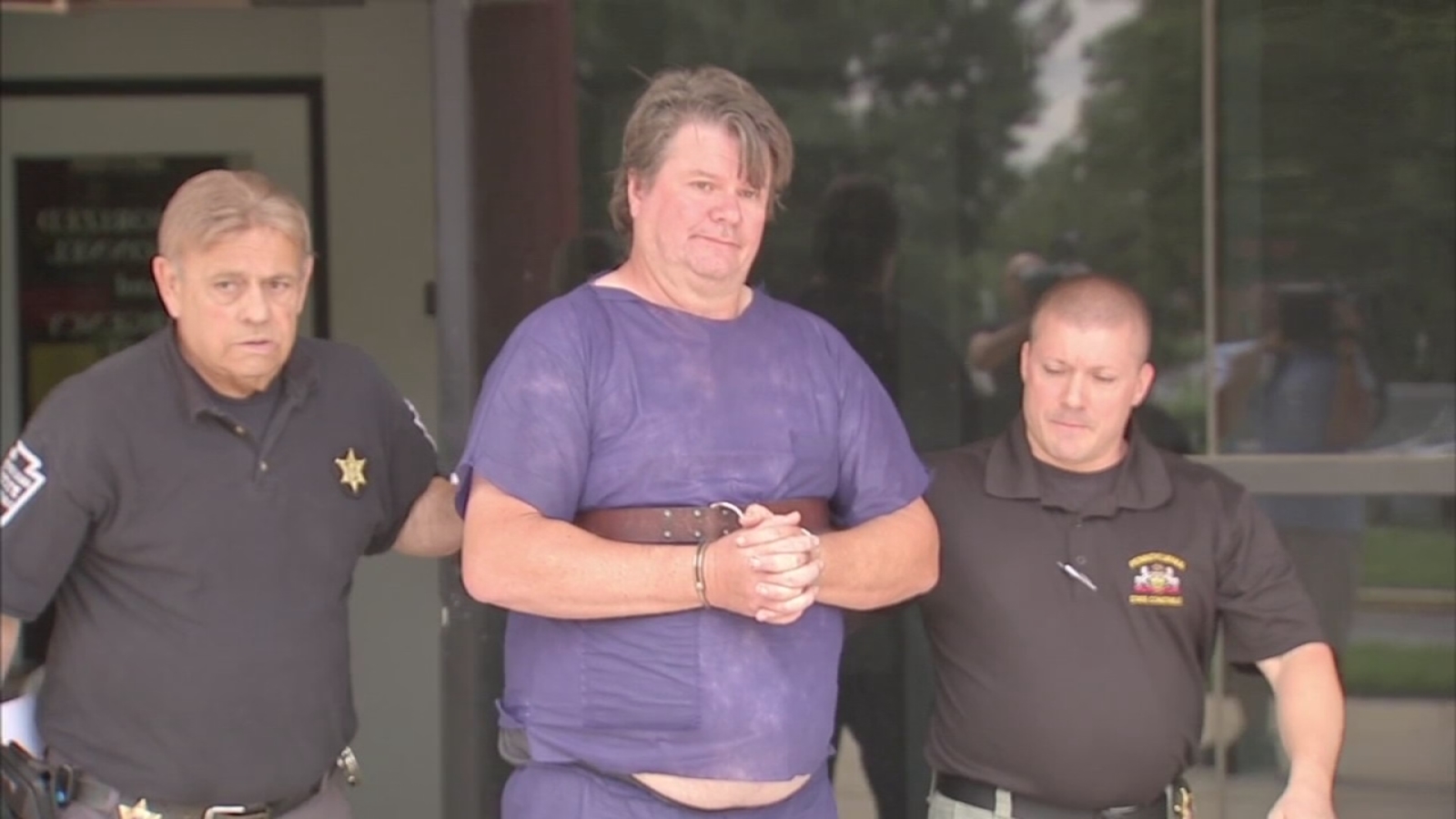 Court testimonies state Brooks was allegedly intoxicated when Clayton returned home around midnight after purchasing groceries at a nearby Giant store. He arrived home to find Brooks had apparently set up lights in his driveway that shined onto Clayton's home. He went inside his house, dropped the grocery bag off, and armed himself with his .380-caliber Ruger. Jill Jennings stated she was working at her computer in the dining room when she heard a gunshot ring out in the front yard.
Jill and her son ran over to the window to find Clayton standing over Brooks' body with the murder weapon in his hand. However, Clayton told the officers he acted in self-defense because he believed Brooks was going to attack him with a knife that was found at the scene. However, the authorities disputed the claim after finding no DNA evidence that linked Brooks to the weapon. They also discovered from a neighbor's surveillance footage that Brooks fired two shots in a span of almost 12 seconds, giving him enough time to plant the knife in between.
Where is Clayton Carter Now?
Clayton was charged with first-degree murder, and he went to trial in June 2019. He maintained his innocence and rebuked the victim's family by calling Brooks a drunk and his wife, who testified against him, a liar. His defense reiterated about Brooks allegedly lunging at Clayton with a knife, and the latter firing the shots in self-defense. However, the court dismissed his story and found Clayton guilty of first-degree murder, possessing an instrument of crime, and tampering with evidence.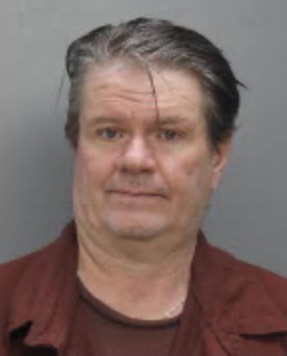 The prosecution argued the convicted killer had planning to carry out the murder for quite some time, and he finally had his chance under the pretext of arguing over a lawn security system. He was sentenced to life without parole in August 2019. Jill also filed a suit against Clayton and his family in December 2019, seeking damages for her husband's death, charging assault, battery, and negligent infliction of emotional distress. According to court records, the 57-year-old is serving his sentence at the State Correctional Institution at Somerset.
Read More: Alexander Algeri Murder: Where Are Lee Riedel, Rocco Salierno, and Scott Paget Now?