When Bryan Calvin Hartnell decided to go to Lake Berryessa in Napa County with his friend, Cecilia Ann Shepard, he had no idea they would be attacked by a masked intruder, later identified as the Zodiac killer. Even though both suffered severe stab wounds, Bryan pulled through against all odds, much to the surprise of doctors, but Cecilia eventually succumbed to her injuries. Peacock's 'Myth of the Zodiac Killer' chronicles the gruesome incident and even explores the possibility of there being more than one killer behind the infamous Zodiac Killings. Well, with people now intrigued to learn more, let's find out where Bryan Calvin Hartnell is at present, shall we?
Who Is Bryan Hartnell?
A resident of California's Napa County, Bryan Hartnell was described as a lively and cheerful 20-year-old who never hesitated to help others and treated everyone with kindness. Moreover, being a brilliant student, Bryan had great aspirations for the future and was determined to make a name for himself. According to reports, Bryan and Cecilia were longtime friends, and had run into each other after months on September 27, 1969. That was when they decided to spend the day together, and even though they were supposed to go into the city, the pair changed plans at the very last moment as they preferred a quiet afternoon at Lake Berryessa.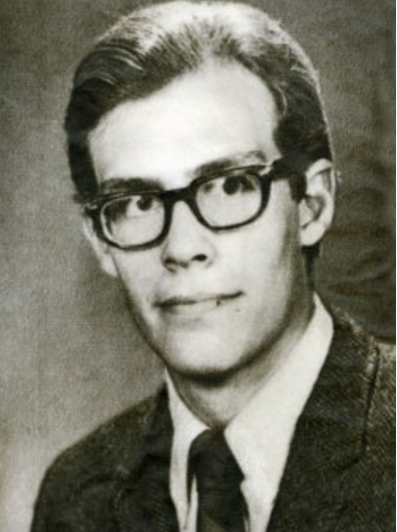 Interestingly, local resident Linda Jensen had gone sunbathing at Lake Berryessa earlier that day with her friends when she came across a creepy man stalking them from behind some trees. She later described the man as having carefully parted and combed straight hair as well as an intensely evil look on his face, which sent shivers down their spine. Nevertheless, she and her friends tried to ignore the man until he left.
Since Bryan and Cecilia knew nothing about this incident, they chose a nice quiet spot near Lake Berryessa to spend the afternoon together. However, shortly afterward, they were approached by a masked gunman, who claimed he had escaped prison and needed a car to drive to Mexico. Bryan immediately offered the man his wallet and car keys, but he showed no interest in them. Instead, the man chatted calmly for quite some time before suddenly restraining the couple with a clothesline and attacking them with a knife.
Thankfully, a fisherman was in earshot of the location, and once he heard Bryan and Cecilia screaming, he immediately rushed to the area and called authorities. When first responders reached the crime scene, they found both victims still alive but in critical condition. However, Cecilia was in a position to talk to authorities, and her description of the murderer matched what Linda Jensen would go on to tell the police days later. Nevertheless, Cecilia and Bryan were immediately shifted to a nearby hospital, and while the latter made a surprising recovery, Cecilia's injuries were too severe, and she passed away after a few days.
During the initial investigation, the police found several shoeprints at the crime scene, which indicated that the murderer was heavily built. On top of it, the killer also wrote a message on the door of Bryan's car, which included a circle and cross symbol as well as the dates of the previous Zodiac Killings. However, even though Linda Jensen was able to provide a clear description of the supposed perpetrator, authorities were unable to come up with a suspect, and the investigation slowly died down.
Where Is Bryan Hartnell Now?
Once Bryan Hartnell recovered from his injuries, he agreed to a public interview, where he discussed how a masked gunman approached them before the horrific attack. Moreover, since then, Bryan has appeared as himself in several crime documentaries, and he even played a cameo role in David Fincher's movie 'Zodiac.' However, by 2009, Bryan had adopted a life of privacy and preferred to stay away from public view. In fact, several reports mention that he even stopped giving interviews to the media; however, from the looks of it, Bryan Hartnell currently resides in Redlands, California, where he earns a living as an attorney.