The CBS series 'Buddy Games' is a reality competition television series that premiered on September 14, 2023. The show's format is similar to the movie in that it involves friends competing in various games, but it differs in that it's a structured competition with set teams and a clear progression toward a winner. The movie, on the other hand, was a fictional comedy about a group of friends and their personal lives intertwined with the games.
In the series, set in Bogota, Colombia, teams compete in various competitions, with the first competition's winner gaining the power to sabotage another team in the subsequent round. The two teams that lose the second competition face off in a third challenge, and the losing team must then decide which member to eliminate. A team is out of the game if it falls below three members.
The 'Buddy Games' cast is composed of six dynamic teams: The Pageant Queens, featuring Lauren, Lourdes, Deveney, and Yolanda, who bonded over beauty pageants; Team OK, with childhood friends Justin, Stephen, James "Huddy," and Yue from Oklahoma; Chicago's Finest, where David "Sarge," Elyse, Ikeila "Kei," and Melvin Rae connected at the police academy; Team Pride, comprising Steven, Bekah, Andrew, and Summer, who represent the LGBTQ+ community; the Derby Squad, consisting of Jacky, Melissa, Shengul "Shaggy," and Rachel, who share a passion for roller derby in Los Angeles; and Philly Forever, tight-knit friends Erica, Anthony, Mike, and Louis "Freddie" from Philadelphia, with Erica and Anthony being the only married couple in the show.
As the inaugural season of 'Buddy Games' wraps up, fans wonder about the colorful personalities that brought the competition to life. From laughter-filled victories to nail-biting eliminations, each contestant left a mark on the viewers' hearts and the sandy pitches of Bogota. Let's dive into the current lives of these spirited individuals and discover what paths they've taken since their time in the spotlight.
Where is Melissa Berglund Now?
Melissa Berglund is currently living a vibrant life in Los Angeles with her partner, Jana, and their beloved Pug, Riggins. Embracing her identity, she actively participates in the Angel City Derby, showcasing her roller skating prowess and basking in the camaraderie that comes with being a part of the derby community.
Where is Rachel Johnston Now?
Rachel Johnston deftly balances her passion for roller skating as a member of Angel City Derby with her career as a Marketing and PR maven. As the Director of Strategic Partnerships at CRAVE, she fuels her busy days with her love for various coffees, all while sharing her LA home with a cherished Pitbull mix companion.
Where is Shengul "Shaggy" Plummer Now?
Shengul "Shaggy" Plummer thrives in the bustling city of LA, managing life as a skateboard enthusiast and a professional at 187 Killer Pads and Triple 8 NYC. Alongside her husband Whitney, she navigates the joys and challenges of raising three children, including their eldest son and energetic twins, a boy and a girl.
Where is Jacky Shu Now?
Jacky Shu embraces the dual roles of motherhood and roller derby enthusiast with zeal. Residing in LA, she is often seen participating in numerous Roller Skating Derbies, where she channels her competitive spirit and shares her love for the sport with both her family and the derby community.
Where is Elyse Rodriguez Now?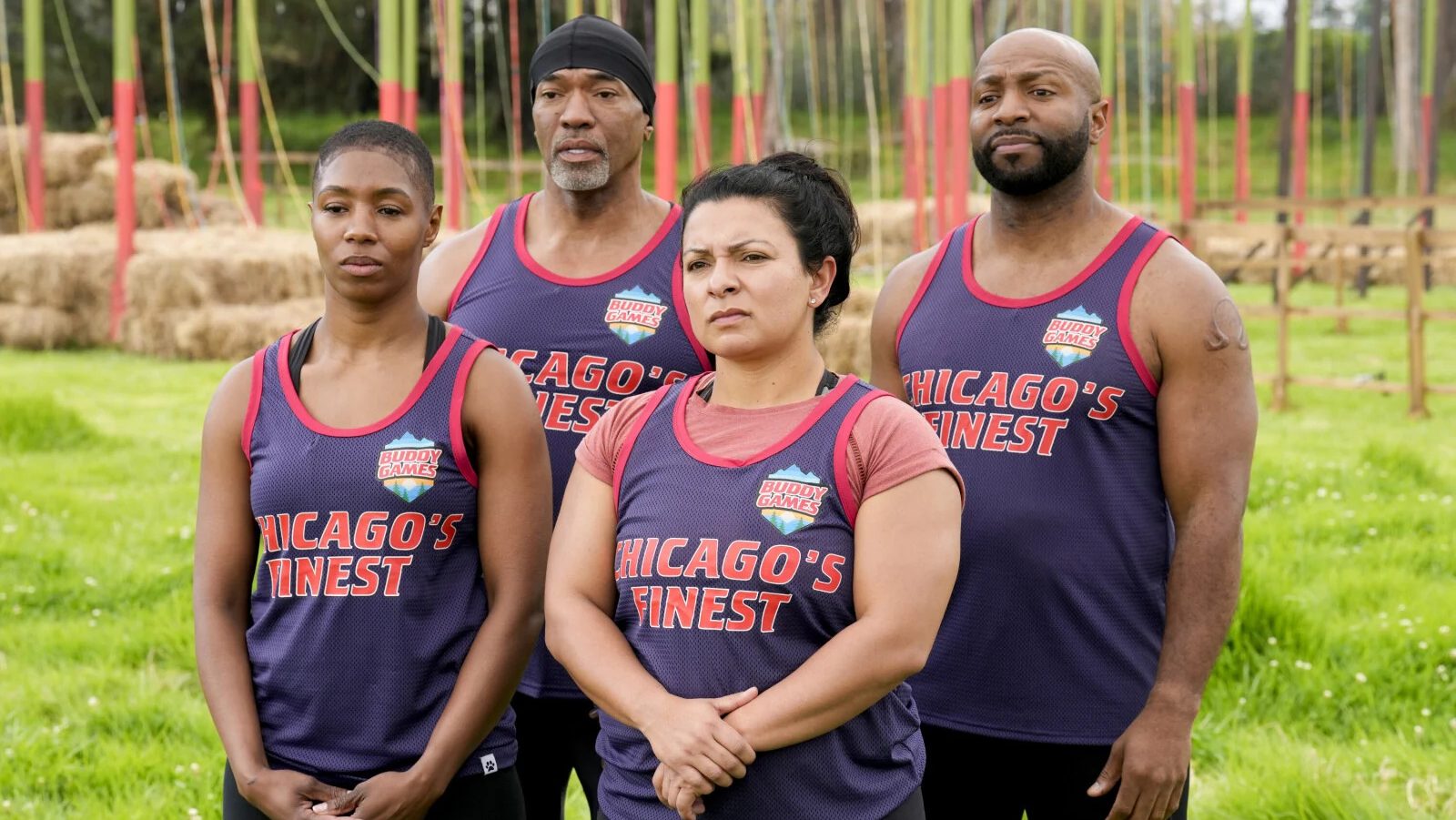 Elyse Rodriguez is established in the public sector as a Natatorium Instructor for the Chicago Park District, contributing to her community in the Greater Chicago Area. Her role is pivotal in ensuring safe and enriching aquatic experiences for residents, highlighting her commitment to government service and the well-being of her city.
Where is Melvin "Rae" Davis Now?
Melvin "Rae" Davis holds a multifaceted role in the Greater Chicago Area, dedicating his time to public service as a policeman while also pursuing his passion for the performing arts as an actor and stuntman. He extends his skills as a life coach and choreographer, encouraging others to strive for their best. An avid gym enthusiast, Melvin relishes in the joys of travel and fitness, reflecting a life of balance and adventure.
Where is David "Sarge" Moore Now?
David "Sarge" Moore, a committed member of the Chicago Police Department since 2003, currently serves as a Sergeant and was the instructor of the other three members of Team Chicago's Finest in the Police Academy. While he upholds safety and order in his professional life, he chooses to maintain a private persona, keeping his personal endeavors out of the public eye illustrating a clear boundary between his service and private life.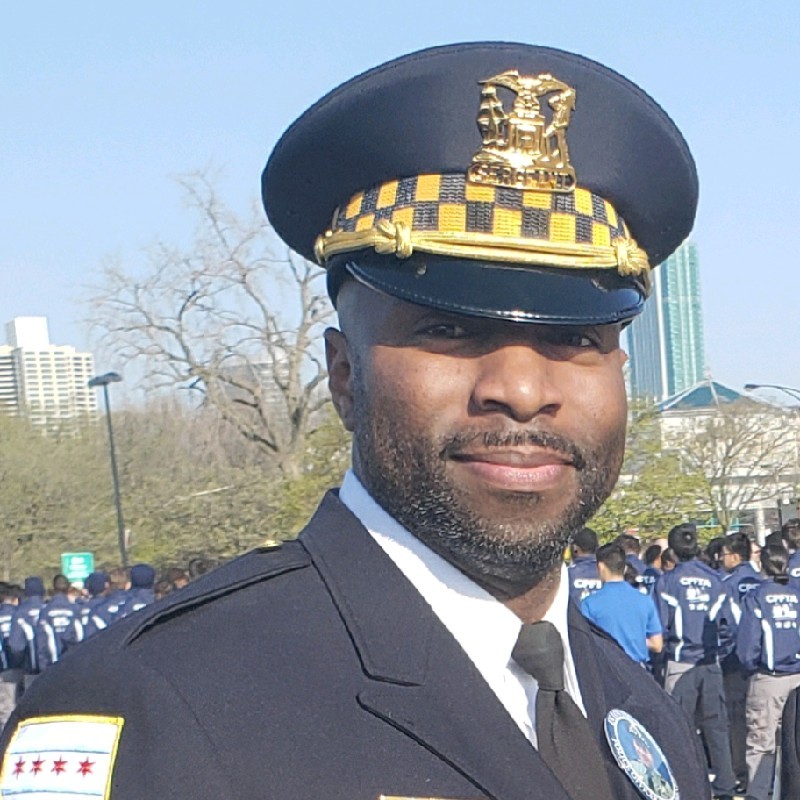 Where is Ikeila "Kei" Smart Now?
Ikeila "Kei" Smart, an active and fitness-conscious mother of two boys, is deeply engaged in her community. Regular workouts are part of her routine, a testament to her dedication to health and vitality. She actively shares snippets of her dynamic life with her followers on TikTok and Instagram, embracing the role of an influencer and a parent with zeal.
Where is Steven Mosier Now?
Steven Mosier embraces his life in Portland, Oregon, with a vibrant presence as a drag queen, known on stage as Steven Svetlana. They navigate the world with fluidity, honoring their identity with he/him/they/them pronouns, and bringing artistry and expression to life through their captivating performances.
Where is Summer Lynne Seasons Now?
Summer Lynne Seasons lives in Tigard, Oregon, sharing their talent as a drag performer, an art that Steven Mosier also cherishes. With a spectrum of pronouns including they/she/he, Summer Lynne adds a splash of color and creativity to the drag scene, living their truth with every show.
Where is Andrew Shayde Now?
Andrew Shayde lives in Lexington, Kentucky, and is a dynamic figure as a gay comic book author and a seasoned reality TV personality with appearances on 'The Amazing Race' season 3 and 'Naked and Afraid' season 12. His flourishing career spans events, marketing, and nonprofit development, and he currently advocates for community betterment as a Development Officer at United Way of the Bluegrass.
Where is Bekah Telew Now?
Bekah Telew resides in Seattle, Washington, where she follows her passion for baking. A cat lover and a Marriage and Family Therapist in training at Unbridled Counseling, she dedicates her work to supporting others. Her pronouns are she/they, and she is a fervent supporter of LGBTQ+ rights, reflecting her commitment to inclusivity and mental health.
Where is Stephen Craig Now?
Stephen Craig is currently a Senior Windows Server Administrator at Devon Energy in Edmond, Oklahoma, where he has worked since 2013. He enjoys marital bliss with Maggie Smith, with their union beginning in 2019. Stephen's life updates and moments are captured and shared on his Instagram profile.
Where is Justin Palmer Now?
Justin Palmer excels in the financial sector as a Business Relationship Manager and Vice President at MidFirst Bank since 2011. An avid sports fan, he cherishes time on the golf course and roots for the Dallas Cowboys. Justin is a dedicated family man, raising three sons with his wife. He shares glimpses of his life and adventures through his Instagram posts.
Where is Yue Pun Szeto Now?
Yue Pun Szeto excels in client relations as a Sales Representative at Michael Garey – State Farm Insurance Agent. He and his wife, Melissa Roach Szeto, make their home in Edmond, Oklahoma, where they are raising two sons. Yue's family life and moments are shared with friends and the broader community on his Facebook and Instagram.
Where is James Brian Hudson Now?
James Brian Hudson, affectionately known as "Huddy," resides in the coastal serenity of Isle of Palms, South Carolina. Celebrating 14 years of marriage with Lindsey Lough Hudson, they have the joy of parenting two children and a family dog, weaving a tapestry of shared experiences and love.
Where is Lourdes Spurlock Now?
Lourdes Spurlock is a veteran of the US Navy and a passionate advocate for women in STEM. After serving in the nuclear power field, she transitioned to a career in mechanical engineering. Her time in pageantry crowned her as USOA Mrs. Virginia 2022, and although that chapter is behind her, she continues to embrace community service and encourages young people to pursue STEM. Lourdes enjoys anime, reading, and celebrating her Filipino heritage while sharing her life's journey from her home in Harrisonburg, Virginia, with her husband and two children. You can glimpse into her world on her Instagram profile.
Where is Lauren Cisneros Campbell Now?
Lauren Cisneros Campbell has a storied past in pageantry, holding titles such as Miss Colorado USA 2005 and Mrs. Colorado America 2018. Currently, she is a dedicated realtor at Your Castle Real Estate in Denver, Colorado, where she resides with her two children and maintains a close bond with her parents. Lauren's days as a beauty queen blend seamlessly with her professional and family life, which can be seen on her Instagram page.
Where is Deveney Shea Now?
Deveney "Devi" Shea is the entrepreneurial spirit behind Deveney Media, her own marketing media company. As Ms. Earth USA 2023, she not only champions environmental causes but also balances her role as a mother to her teenage son. At 41, Deveney continues to embrace life, loving every moment with her pets and sharing her experiences from Lorton, Virginia, on her Instagram account.
Where is Yolanda Stennett Now?
Yolanda "Yoli" Stennett is a familiar face in Maryland, having co-hosted for the Washington Nationals and garnered multiple beauty pageant titles, including Mrs. Maryland. A coach, pageant enthusiast, and a Survivor superfan, Yoli cherishes her life in White Plains, Maryland, with her husband, son, and beloved Pitbull. Her dynamic life, from pageants to baseball stadiums, is shared with her community and beyond.
https://www.instagram.com/p/CqQm7vMrsog/
Where are Anthony Franzzo and Erica Franzzo Now?
Anthony and Erica Franzzo stand out as the dynamic duo of the show, united in both marriage and parenting, with a son and dogs enriching their home life. Anthony, also known as DJ ZO, spins the beats as a DJ and leads as CEO and co-owner of Beverly Hills Entertainment. They create and enjoy life in Hatboro, Pennsylvania, where Erica's love for Disney and design adds magic to their everyday moments. Their life and adventures can be followed on their Instagram.
Where are Louis "Freddie" Meyers and Mike Ward Now?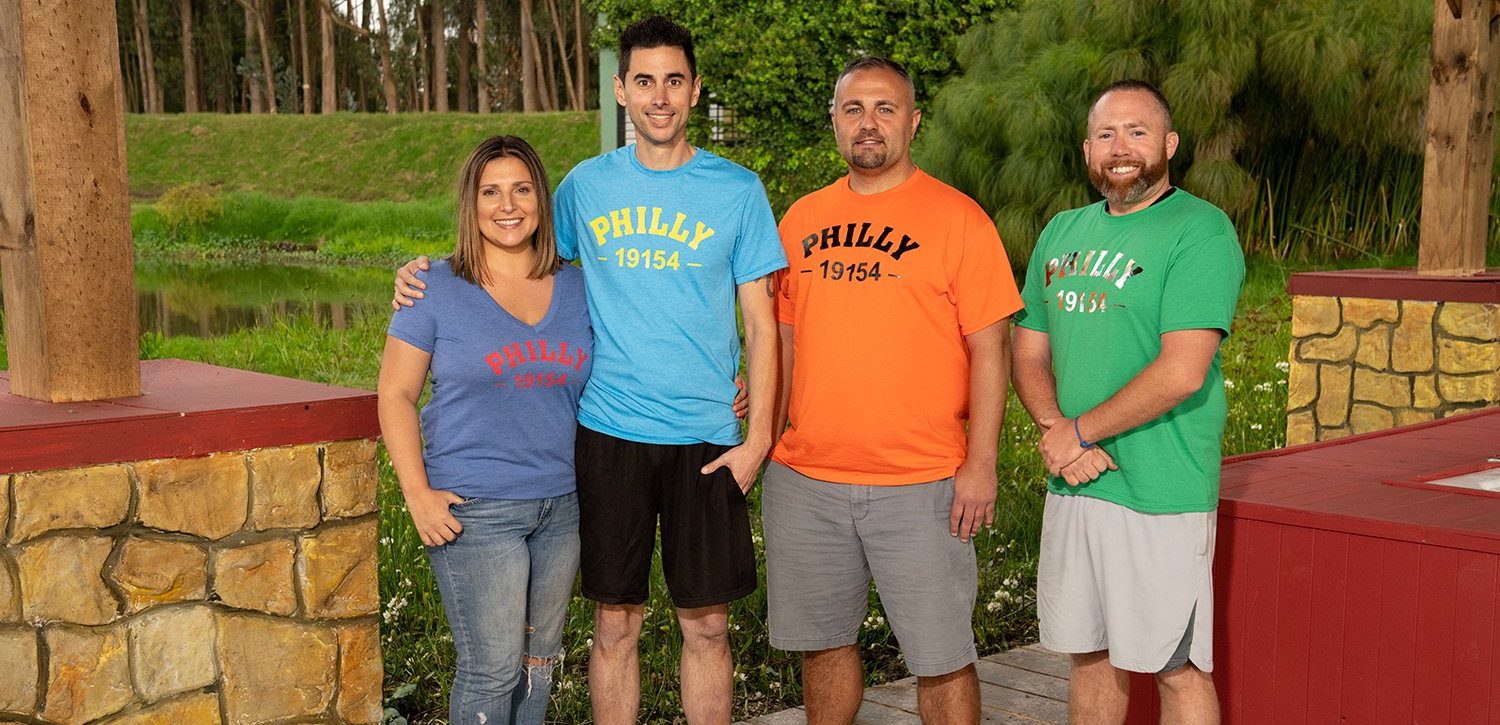 Louis Meyers IV, widely recognized as "Freddie," resides in the bustling city of Philadelphia. Preferring to keep his personal life under wraps, he engages with the world around him while cherishing his privacy away from the public eye.
Mike Ward is a family man through and through, navigating the joys and challenges of life with his wife and their four children—three boys and a girl. He maintains a level of privacy but still shares glimpses of his family life on Instagram.
Read More: MasterChef Season 11: Where Are They Now?