Conceptualizing and creating delicacies befitting premiere restaurants, 'MasterChef' features a group of home cooks competing in a series of challenges to win a prize of $250,000. The cooking show revolves around the top 20 contestants chosen from a legion of cooks across the country. As the participants put their best foot forth in pressure tests and mystery boxes, they realize that standing up to the task is not as easy. Released in 2021, season 11 of the reality television show also features an intense premise. So, if you're wondering more about the contestants and their whereabouts, look no further because we've got all the answers right here!
Where is Kelsey Murphy Now?
The Fishers-based physical therapist took the 'MasterChef' kitchen by storm as she consistently displayed her culinary know-how to the judges. Despite suffering an on-camera injury and being pregnant, Kelsey managed to perfect the four-course meal that stood between her and the title of the winner. Since winning the show, she has started her own private catering business. In 2022, Kelsey kickstarted Inspo, a pop-up restaurant at Fishers Test Kitchen in Indianapolis. The television personality has since dedicated efforts to expanding her food counters locally. She has also embarked on a career as a television personality.
Fans and readers can also see Kelsey cooking up delicacies on segments of Fox and CBS local morning shows. She has also appeared as a guest judge on 'United Tastes of America.' The Instagram creator is also the co-host of 'The Real Eats' podcast. Besides a multi-faceted career, Kelsey also enjoys domestic bliss with her husband, Brandon, and their children – Lucas, Aniston, and Maddox. Naturally, several opportunities lay ahead for the chef, mother, and wife.
Where is Autumn Moretti Now?
With a delightful demeanor, Autumn remained a fan favorite till the end. After getting her start as a bartender, the Boston-based television personality decided to give cooking a chance. After the finale, the dog mom has returned to her bartending roots. In addition to balancing a burgeoning career as a chef, Autumn is also a gamer and regularly shares insights into her adventures with fans.
The OnlyFans creator has also appeared on Derrick Fox's podcast. When she's not working or creating content for her social media platforms, Autumn likes to unwind and spend time with her friends. Not just this, the television personality is also an avid traveler and regularly jets off to picturesque locations with her friends.
Where is Suu Khin Now?
With the subject knowledge of Burmese cuisine, Suu was able to bring forth the authentic taste of Myanmar onto the plate. Having begun her cooking journey at 8, Suu began learning how to cook under her grandmother's tutelage. After the finale, Suu went on to launch Burmalicious, a personal blog where she offers traditional Burmese recipes. Additionally, she also offers services as a recipe developer and private chef.
Not just this, Suu also holds recurrent pop-up dinners and offers pick-up services across Houston. These dinners can include up to seven courses. The television personality has also been nominated for best pop-up by the Houston Tastemaker Awards. She is an advocate for the issues that have raised tensions in Myanmar. Besides work, Suu also enjoys spending time with her friends and going out for games.
Where is Alejandro Valdivia Now?
The professional animal trainer secured the fourth position in season 11 and even returned to season 12 of the show to display his refined skill set. Ultimately, he left 'MasterChef: Back to Win' at the 18th place. Nevertheless, the television personality is still working on several opportunities. After the finale, he returned to his work as an animal trainer, hunter, and fisherman. The outdoorsman is also an Instagram and YouTube creator.
Fans can also find Alejandro's recommended products on his online store called A Wild Chef Kitchen. Apart from his work with animals, Alejandro has also catered meals on movie sets. He has worked as the Head Chef for the New York Unit of 'John Wick: Chapter 4.' He has also provided his services as a caterer on 'Power.' Finally, he contested on 'Ultimate Beastmaster' too. When he's not engaged with work and other commitments, he likes to spend time with his partner and dog, Mako.
Where is Michael Newman Now?
After an unexpected slip-up during a mystery challenge, the life coach and relationship expert eventually got booted from the show. Since the finale, Michael has returned to guiding partners and helping them have a healthy and happy relationship. Along with hsi wife, Basia, Michael helms the social media brand JerseyStyle, where the couple offers a new perspective to couples.
The duo even offers workshops on fitness, cooking classes, and introduction to tantric practices, among other things. Based in Asbury, Michael works as a private chef, too. The Cameo creator is also an Instagram creator and collaborates with several brands. With numerous mentions spread across eminent publications, Michael continues to branch out his services by creating value.
Where is Abe Konick Now?
Having received his training at Le Cordon Bleu London, Abe refined his skills working as a Sous Chef at Smoke and Salt, a Michelin Plate restaurant in London. After the show came to a close, Abe started working as an Undergraduate Peer Mentor and a Food Lab Teaching Assistant at New York University.
Currently, he is an adjunct professor at the prestigious university and is committed to working with students and making food insecurity scarce. Abe has returned to his roots in the cooking industry and is now enhancing the dining experience as a Chef Instructor at Eataly in New York City. He also provides private dining and catering services for clients.
Where is Anne Hicks Now?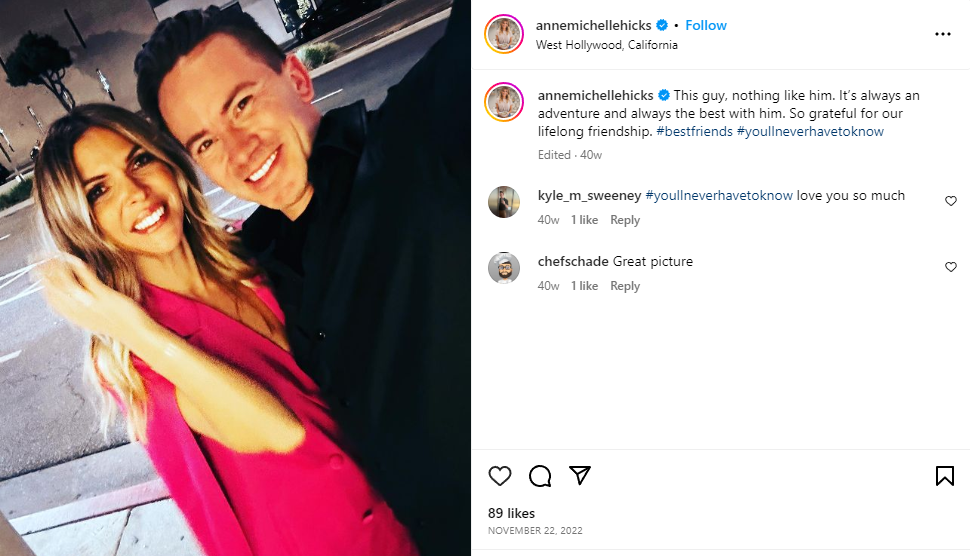 The Michigan native received a boot from the show after her multi-course Japanese dinner didn't fulfill the judges' expectations. After the show, Anne began working with Boarderie, the first pre-arranged artisan cheese and charcuterie board brand. She has also collaborated with Wurzpott, a spices brand. The cameo creator shares a close friendship with runner-up Autumn. The two friends even share their adventures with fans on an Instagram page. Apart from work, Anne also enjoys domestic bliss with her husband, Jeff, their two sons, and their dog.
Where is Joseph Manglicmot Now?
Having worked in oil and gas for nearly a decade, Joseph finally decided to give his culinary dreams a chance. He was ultimately eliminated for failing to communicate with his partner and create an identical dish. After the competition, Joseph returned to his position as a Senior Engineer at Chaniere Energe. Along with Suu Khin, Joseph is the co-owner of Naga Food Co, a food and beverage company where fans and readers can purchase specially curated Southeast Asian sauces. Based in Texas, Joseph has also kept his passion for cooking alive and works with local restaurants like 93'Til, Meat Mafia, and The Ivy House.
Where is Lexy Rogers Now?
Despite being the youngest female contestant in her season, Lexy was a formidable opponent in the competition. After the season came to a close, she embarked on expanding her journey in the industry. She is currently working as a celebrity chef and has even written a cookbook titled 'Break Bread on a Budget .' The television personality is married to a military man, Lewis, and the couple shares four children – Luke, Lena, Luna, and Lael. Besides this, Lexy continues to post recipes on Instagram and even expand her blog.
Where is Tay Westberry Now?
After mistakingly including every ingredient chosen by Jonathan, Tay got eliminated from the show owing to a technical error. Since the show, Taylor has returned to working as a DJ. The television personality is currently a DJ for Tylyn Music. Additionally, he has also continued to hone his culinary skills. The chef offers reviews of delicious delicacies through his Instagram page called Not Just Omaha Eats. Tay also has a candle business. Apart from work, he enjoys spending time with his girlfriend, Taylere Elizabeth.
Where is Miles Gateff Now?
After failing to secure the top spot, Miles didn't deter. Having made his exit from the cooking competition, Miles returned to working as a gamer. In addition to being a YouTube creator, he also streams on Twitch. The television personality has kept his passion for cooking alive and regularly posts recipes and cooking videos on his social media platforms. When he's not busy with work engagements, he likes to dabble in remodeling and restructuring. Mike is also a duck dad and enjoys spending time with his feathered friends – Blue and Orange. Besides this, he is also an International Finance Tutor and Business Consultant.
Where is Matt Gagnon Now?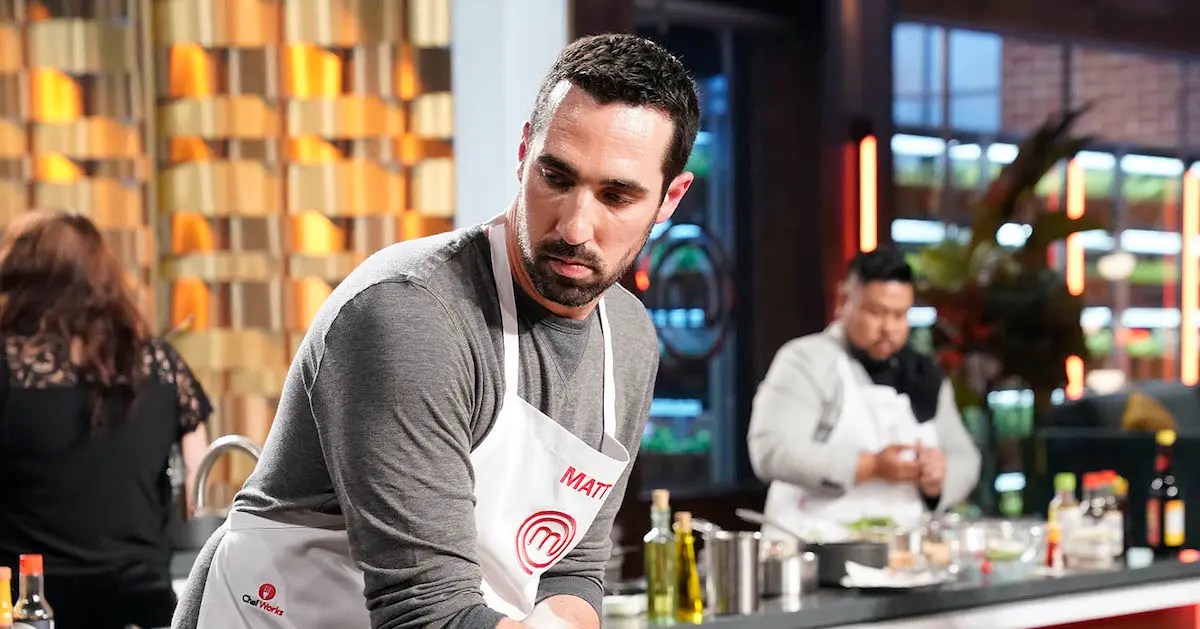 Based in Connecticut, the construction worker was ultimately eliminated from the show after he overcooked meat. After the show came to a close, Matt appeared in an interview with Fox 61. However, the television personality has largely remained off the grid. Alas, he also does not have a social media account to update his fans on the latest updates in his life. From what we can tell, Matt has returned to his work in construction.
Where is Mary Jayne Buckingham Now?
The pie connoisseur unexpectedly left the show during Episode 6. The Southern belle's exit had drawn several eyes as well. Shortly after the season came to a close, Mary Jayne filed a lawsuit against the producers of the show. The documents detailed that the producers of the show did not let her get the medical help she needed after she suffered a stroke. While the details of the proceedings are closed, it seems that Mary Jayne has managed to make a recovery. Nevertheless, the mother, grandmother, and pet parent is still accelerating in different aspects of life. The National Pie Champion also likes to unwind and spend time with her family and loved ones.
Where is Annai Gonzalez Now?
After leaving behind her job as a legal assistant, Annai hoped to walk away with the top prize. However, a cheesecake disaster ultimately became the reason for her elimination. Nevertheless, Annai has managed to grow professionally and personally. In addition to embracing her Mexican roots through her food, Annai also shares unique recipes with fans. The television personality also has a bakery called Flick of Da Whisk and recently got engaged to Javier Trejo. Fans and readers can also find Annai's personally recommended products on her profile.
Where is Elyce Wooten Now?
While her dessert managed to wow judges during auditions, Elyce didn't fare well when it came to cooking fish tacos. Since the show, the mother-of-four has been working as a digital creator. In addition to sharing lifestyle tips and tricks, Elyce also shares a variety of recipes and desserts for her readers and fans. The television personality regularly displays her acumen for photography, styling, and cooking by showcasing a visual diary on her social media. Besides this, Elyce loves spending time with her husband and family. The couple also loves traveling and regularly undertake new adventures together.
Read More: MasterChef Season 9: Where Are They Now?