Cooking is an art form. Humans used to eat raw meat in their Neanderthal times. In worst situations, people have still survived on such form of food. Cooking, however, has evolved, just like art and science. The more civilization progressed, the better the food got. And while some are born with the talent, the art of cooking is a very learnable talent for those who aren't! However, not everyone is a professional chef! Some of us have to make do with just watching people cook good stuff, while we just sit and swoon over a perfectly presented plate. There's a reason shows like 'MasterChef Australia' have become so popular. Everyone loves food! And everyone wants the food that those great chefs are making on TV! Netflix is the perfect place for the food lover inside you. Here's the list of really good cooking series on Netflix that you can stream right now.
14. The Final Table (2018- present)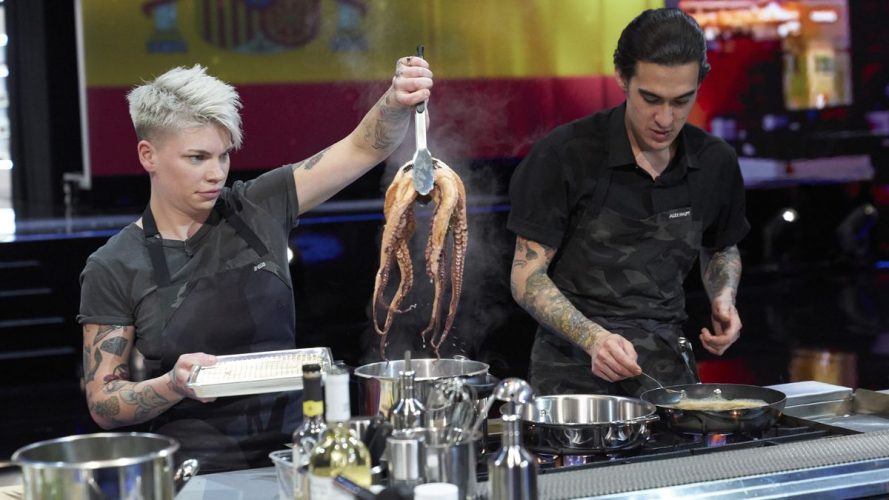 In this competitive show, chefs from all over the world are brought at one place and divided into teams of two. The goal is to create the best dish, according to the menu of the episode, and win a place next to the big names in the culinary world. Another great thing is that each episode focuses on the cuisine of a different country, so just in the matter of ten episodes, you will have covered a lot of ground! From Mexico to India, from England to Japan, the chefs have to prove that they are good at every form of cuisine. Taking place in front of a live audience, the contenders have to deal with the pressure of going head-first into uncharted territories and live-up to the expectation of the judges. If nothing, then this show will at least give you an idea of what cuisine to experiment with next!
13. Nailed It! Mexico (2019- present)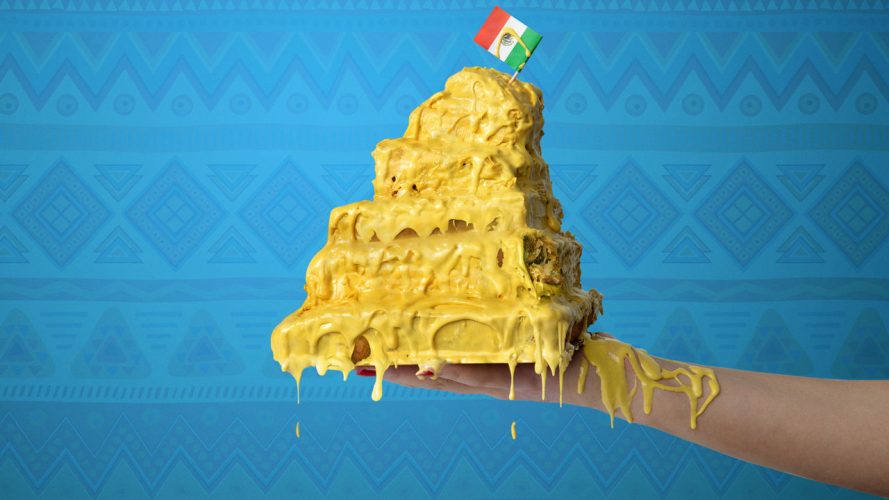 Netflix hasn't become the biggest streaming service in the world by keeping itself to a certain part of the world. It has recognised the potential of investing in all countries and has come up with tailor-made stuff for its audience. It's somewhat like you not limiting yourself to just one kind of cuisine. Burger, pizza, noodles, sushi- everything is important. 'Nailed It! Mexico' was purposely made for the Mexican audience, but that doesn't mean you can't enjoy it equally. Basically, it's a bunch of amateur cooks, trying to recreate an especially difficult recipe, but failing incredibly at it! What's there not to enjoy?
12. The Big Family Cooking Showdown (2017- present)
Every family has one great cook, the one person on whom everyone relies to take charge of the cooking whenever there is a family gathering or a festival or Thanksgiving or Christmas. How wonderful is that! What happens when the whole family is full of great cooks? Theirs would be the feast you wouldn't want to miss! 'The Big Family Cooking Showdown' is all about such families. In other shows, people have to team up with someone who they don't know. In this show, these are the people you have lived with your whole life, you know each other's strengths and weaknesses. To win the competition, it all comes down to how well you know each other!
11. Sugar Rush (2018- present)
If you have a sweet tooth, then this is the perfect show for you. Most cooking shows, whether or not they are competitive, are versatile about taste. They try out different tastes, make all sorts of food in all sorts of ways. In this attempt at trying out everything, less attention is paid to sweet food. It's all about salty this and spicy that! 'Sugar Rush' is for the people who would rather skip the main course and jump straight to the best part- dessert. Four teams compete against each other to bake the best, be it a cake, pudding, cupcake, ice cream, candies- anything and everything that has sugar written all over it. A grand prize of ten-thousand dollars waits for the winner. Adriano Zumbo (whom you might be familiar with if you religiously follow 'MasterChef Australia') and Candace Nelson provide their critique and judgement.
10. Million Pound Menu (2018- present)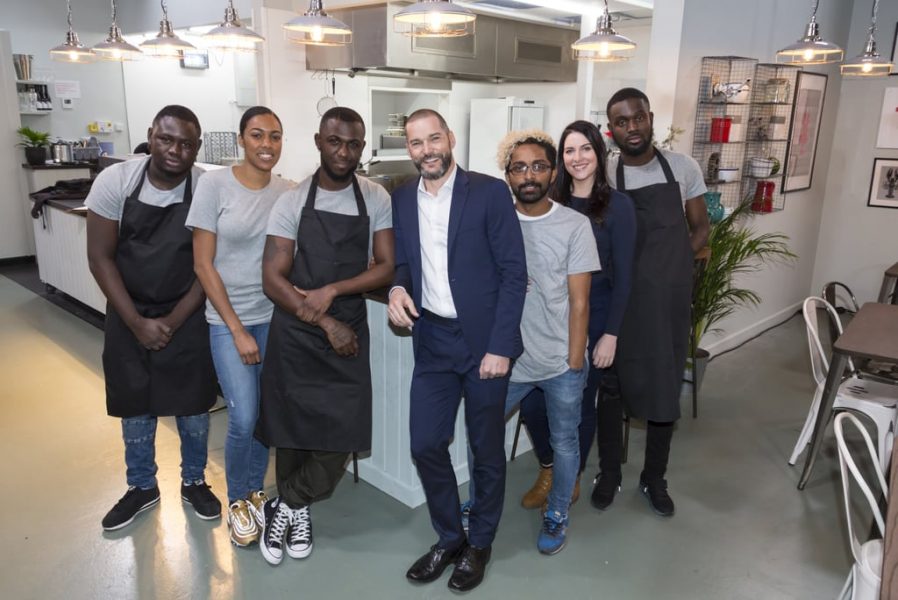 For everyone who has a passion, there is a certain milestone that they wish to achieve in their life. Normal people, who work normal jobs while, on the side, indulging their passion for cooking, have a rather common dream. "One day, I'll open a restaurant"- they say to themselves, or to the people who ask about their plans after retirement. For someone who loves to cook, their own restaurant is the endgame. Apart from passion, there is one thing that matters a lot while pursuing this dream, and that is finance. 'Million Pound Menu' is for the people who want someone to invest in their dream and talent. The contestants are introduced to potential investors. In a given amount of time, they have to plead their case and convince the investors why it would be a good idea to spend money on them. Obviously, cooking is involved.
9. Cooking on High (2018)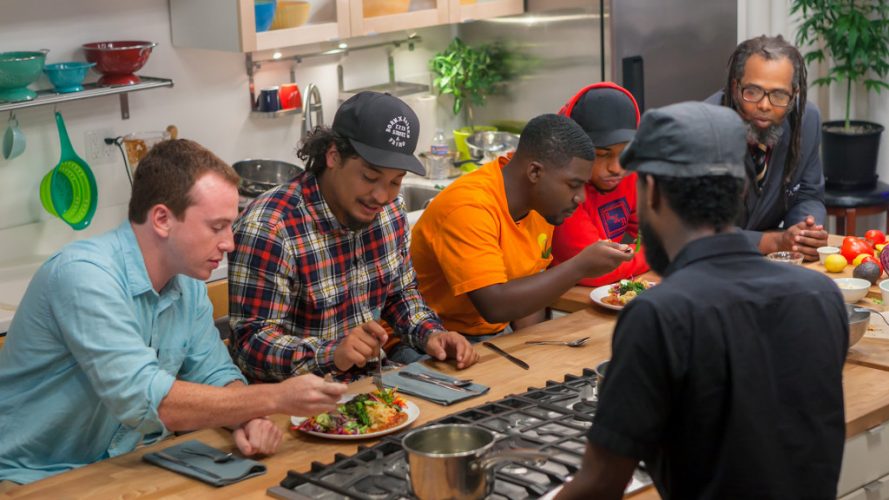 There are a lot of ways to get high. (Though I'll not go into too many details of it. It's a "hush hush" sort of thing!) One of those and the most common one perhaps is marijuana! Now, there are some places where it is legal, and there are most where it is not. People have offered arguments about how it is natural and organic and talked all about its medicinal purposes. If you are not in favour of these arguments, 'Cooking on High' might persuade you to rethink the cause! In almost all aspects, it is a common cooking show, a bunch of people competing to make the best dish, and all that. What's different is the compulsory use of marijuana as an ingredient in the food. And the prize for the winner is pot!
8. Nailed It! (2018- present)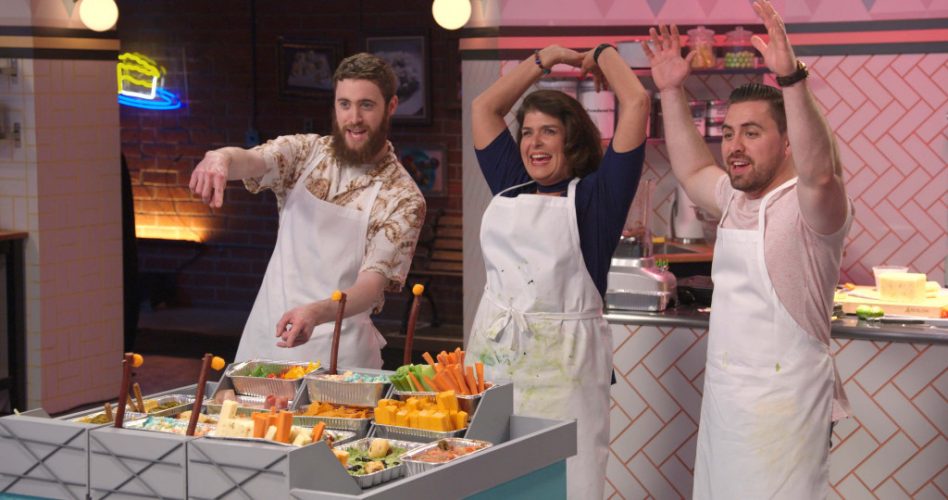 The Internet is a revolutionary thing. It has made the world a very small space. It has anything and everything that you want to know about, and this is what makes it such a great learning space. For people who like to cook, there are all sorts of recipes available, tricks and techniques that you can learn to make restaurant-quality food at home. While the instructional videos make it seem easy, some dishes are not easy to make. You can easily fail and create a blunder in your kitchen. Cakes are one of those things. A lot of details go into the process of baking a cake and one misstep can lead to failure. 'Nailed It!' asks you to take that challenge. Especially focused on cakes, and other desserts, it challenges amateur bakers to recreate complicated cakes and take home a grand prize.
7. Salt, Fat, Acid, Heat (2018- present)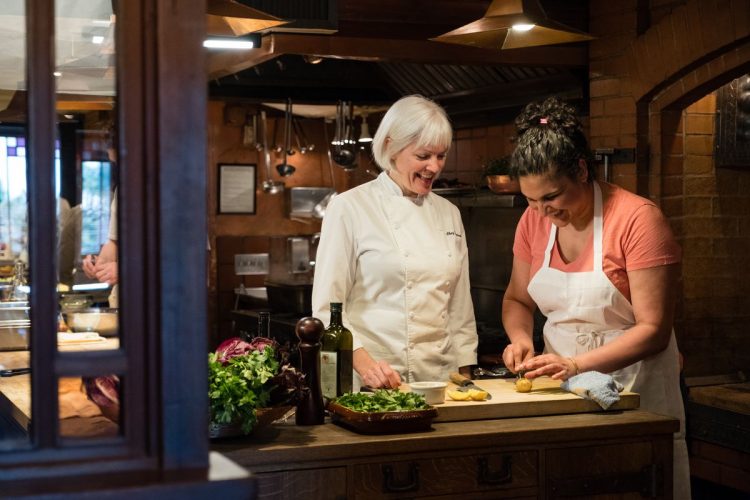 Some people are good at cooking. It's not like they have learnt it anywhere, there's just some innate ability that they have, which allows them to make good food, even if they aren't doing anything special! But then, there are others for whom cooking is one of the survival skills. Living alone in another city, you'll have to learn to cook for yourself. But somehow, you just can't get the hang of it, and you have no idea what you're doing wrong! Based on the book of the same name by Samin Nosrat, who also hosts the show, 'Salt, Fat, Acid, Heat' talks about the basic elements that make food delicious. There are some tricks you can learn from it. For the good cooks, this show presents an opportunity to hone your skills further as the show goes into a lot of details about the basic ingredients that you use while cooking.
6. Chef's Table: France (2016)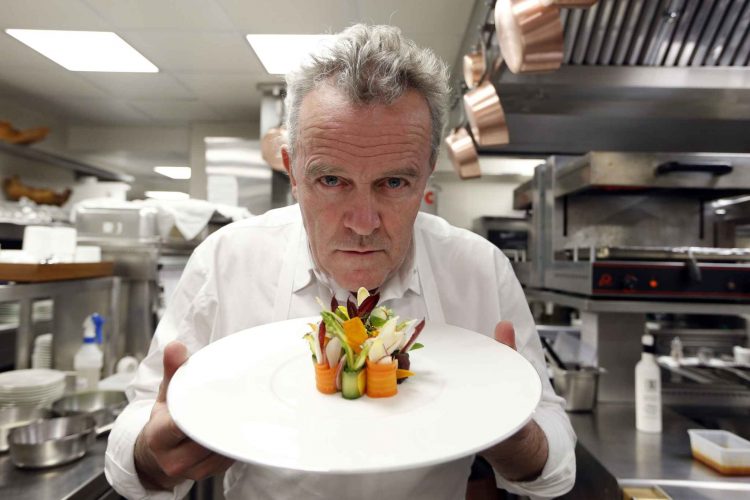 A spin-off of Netflix's other original series 'Chef's Table', this show focuses on one particular country, and that is, as the name suggests, France. There are only four episodes in it, but these will be the best four sessions for your knowledge of French food. Bringing in the biggest names in the culinary world from France- Alain Passard, Alexandre Couillon, Adeline Grattard and Michel Troisgros, 'Chef's Table: France' takes you on a scrumptious tour that will engage all your senses, and give you some idea of how you can renovate your kitchen and polish your own culinary skills. The chefs talk about their own life and their perspective towards cooking. They recreate some iconic dishes and invent their own too. They teach you about how to follow traditions and also, they can show you how to break out of norms with the expression of what you cook.
5. Somebody Feed Phil (2018- present)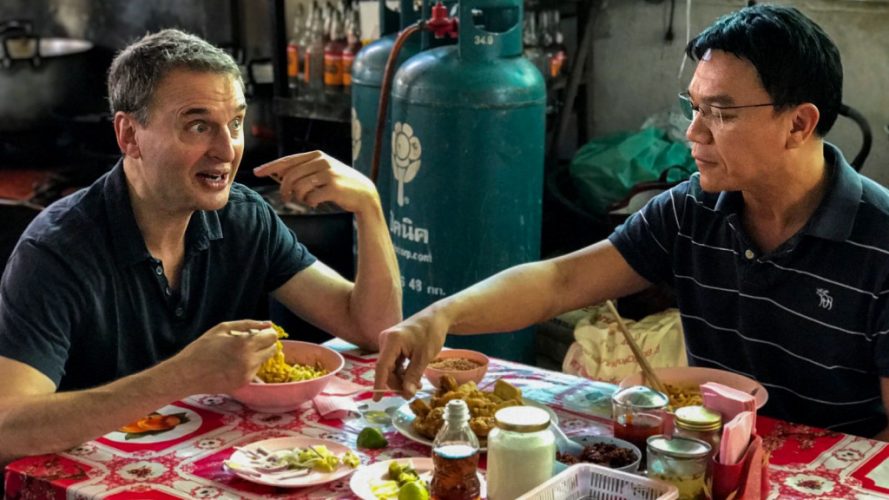 Philip Rosenthal was the writer and creator of 'Everybody Loves Raymond'. His latest project has led him on a journey that will demand him to travel all over the world in order to explore and discover all kinds of food. From Venice to Buenos Aires, from Bangkok to Dublin, Phil gets his hands on everything- from the famous street foods to the lesser known delicacies of the various countries. His amazing sense of humour adds more flavour to the spicy nature of the show. Phil journey is thrilling and delightful and utterly mouth-watering.
4. Flavorful Origins (2019- present)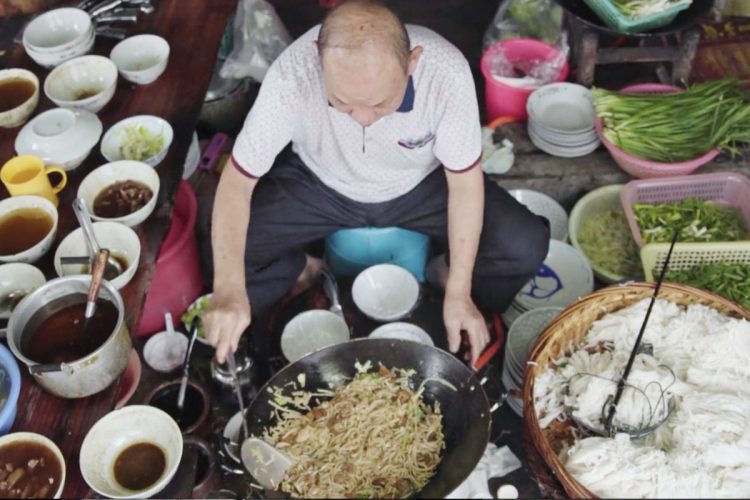 If you love Chinese food, then 'Flavorful Origins' is the one for you. Now, you should know that this will be an eye-opener for you. China is a large country, and so is its cuisine. This show doesn't cover your bases on all things Chinese, rather, it focuses on particular kind of cuisine- the Chaoshan cuisine. It discusses the origins of the cuisine while going into detailed discussions about the ingredients that are a regular, and very important, part of it. Every episode focuses on one particular ingredient and tells you the whole history and geography of it. From olives and marinated crab to radish and brine, the show will educate you on a lot of things. This isn't something you want to miss!
Read More: Best Teen Shows on Netflix
3. Cooked (2016- present)
As I said, cooking is way beyond the task of just feeding someone. There is a lot of sophistication, a sense of connection, involved in it. In 2013, Michael Pollan wrote a book about how he learnt to make food. Apart from the food that became a part of his learning process, he also indulged with the reasons that made him want to cook in the first place. It also discusses how Pollan found food to be, sort of, a bridge between humans and nature. Netflix adapted his book into a miniseries, which was narrated by Pollan himself. 'Cooked' is much more than competitive shows, it goes beyond than just being a video about a certain type of dish. In its episodes, titled and themed after the four elements of nature- Fire, Water, Air and Earth, Michael Pollan shows how food can be as intimate as a poem or a painting.
Read More: Best Medical Shows on Netflix
2. Ugly Delicious (2018- present)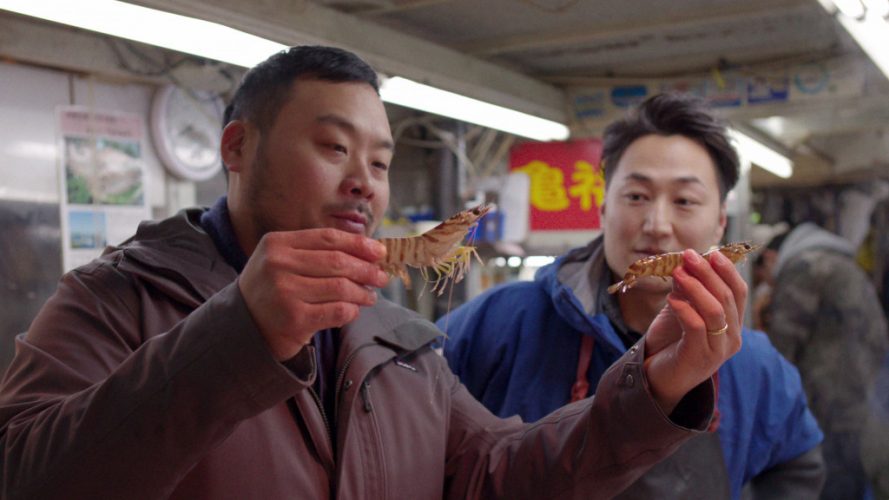 Love for food? Check. Love for travel? Check. Love for history? Bonus check! David Chang's 'Ugly Delicious' is all about these three things. This show combines the best things in the world and presents it to you, one episode at a time. In every episode, Chang picks one popular dish, and travels around the world, tracing its history back to the origins and discussing how it has evolved over the years. And what's better is that Chang doesn't travel alone. In every episode, he is accompanied by a celebrity- sometimes a chef, sometimes an actor, sometimes some other accomplished personality. Food like pizza, tacos, shrimps and fried rice become the topic of discussion for each episode. People like Aziz Ansari, Steven Yeun, Jimmy Kimmel and Sean Brock have been a part of Chang's journey.
Read More: Sexiest Shows on Netflix
1. Chef's Table (2015- present)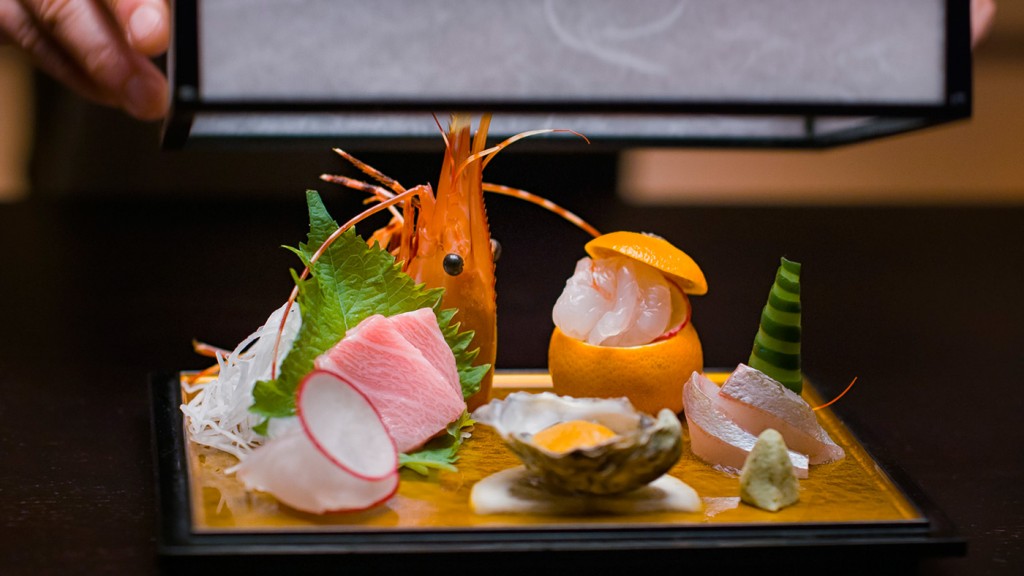 'Chef's Table' brings a line-up of some of the most well-known names in the food industry. Acclaimed chefs from all over the world come for an episode each and share their passion for food. Italy, Sweden, India, Thailand, Peru, Spain- these chefs come from different places and introduce you to a new form of cuisine in every episode. They talk not only about the food of their country but also how they got to love the art of cooking, in the first place. Their journey, the things that inspired them and their signature dishes, everything is discussed in 'Chef's Table'.
Read More: Best Cartoon Shows on Netflix