The murder of Camilo Salazar captivated the public's attention with its shocking brutality and the aura of suspense surrounding the case. While the police painstakingly gathered clues, it proved to be a protracted investigation before all the pieces of the puzzle fell into place. The detailed exploration of this perplexing case is the focus of NBC's 'Dateline: The End of the Affair,' delving into the series of events that ultimately led to the tragic demise of Camilo Salazar, a respected and upstanding member of the community.
How Did Camilo Salazar Die?
Camilo Salazar, a Florida resident, was a dynamic and enterprising individual who held various leadership roles in multiple business ventures, often working alongside his father, who was a real estate agent. Additionally, he played an active and integral role in his local parish, St. Stephen's, where he and his wife, Daisy Lewis, devoted their time to planning and organizing various events for the parish community. Camilo and Daisy had built a life together in a tranquil and pristine neighborhood nestled in Coconut Grove, enjoying the serenity of their secluded abode.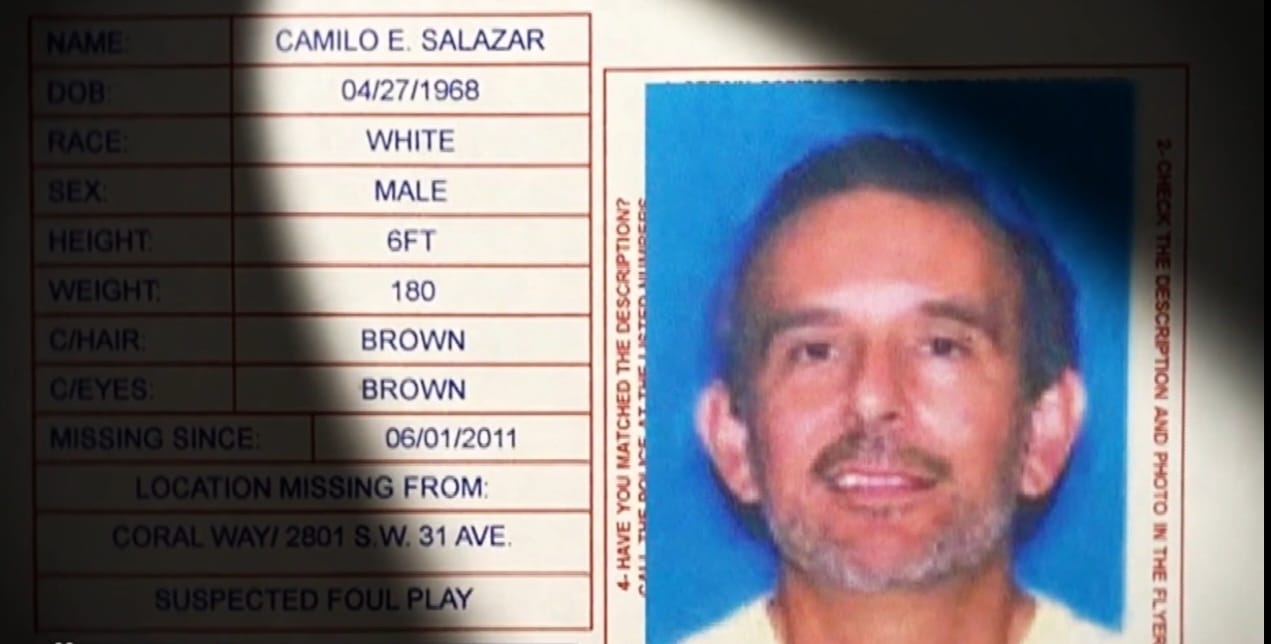 On June 1, 2011, Camilo Salazar, 43, undertook the routine task of dropping off his three-week-old infant daughter at his wife's office in the morning. However, after briefly stepping away from his vehicle to retrieve the baby's pacifier around 10:30 a.m., he failed to return. His 2002 Chevrolet Trail Blazer remained parked outside, raising initial concerns. Subsequent investigation and a review of surveillance footage yielded no immediate signs of suspicious activity.
However, the following day, the authorities received reports of a burning body found at the intersection of Okeechobee Road and Northwest 138th Avenue. On June 3, the medical examiner provided official confirmation that the remains discovered were indeed those of Camilo Salazar. The confirmation was made possible following the reception of his identification. According to the police report, he was bound, beaten, and tortured, his throat was slashed and his body was partially burnt.
Who Killed Camilo Salazar?
As the investigation delved deeper, law enforcement discovered that Camilo Salazar had been involved in an extramarital affair with Jenny Marin, who happened to be his ex-girlfriend. At the time, Jenny was married to Manuel Marin, who held the position of Vice President at Presidente Supermarkets, a prominent Hispanic grocery store chain. The police also figured that Marin had found out about the affair and had aggressively confronted his ex-wife and Salazar in a restaurant. Further revelations unveiled that Manuel Marin was an affluent enthusiast of boxing and MMA (Mixed Martial Arts), frequently immersing himself in the local fight circuits. He had circulated word among these circles, seeking individuals for a particular "job," which eventually brought him into contact with Roberto Issac, Ariel Gandulla, and Alexis Vila Perdomo.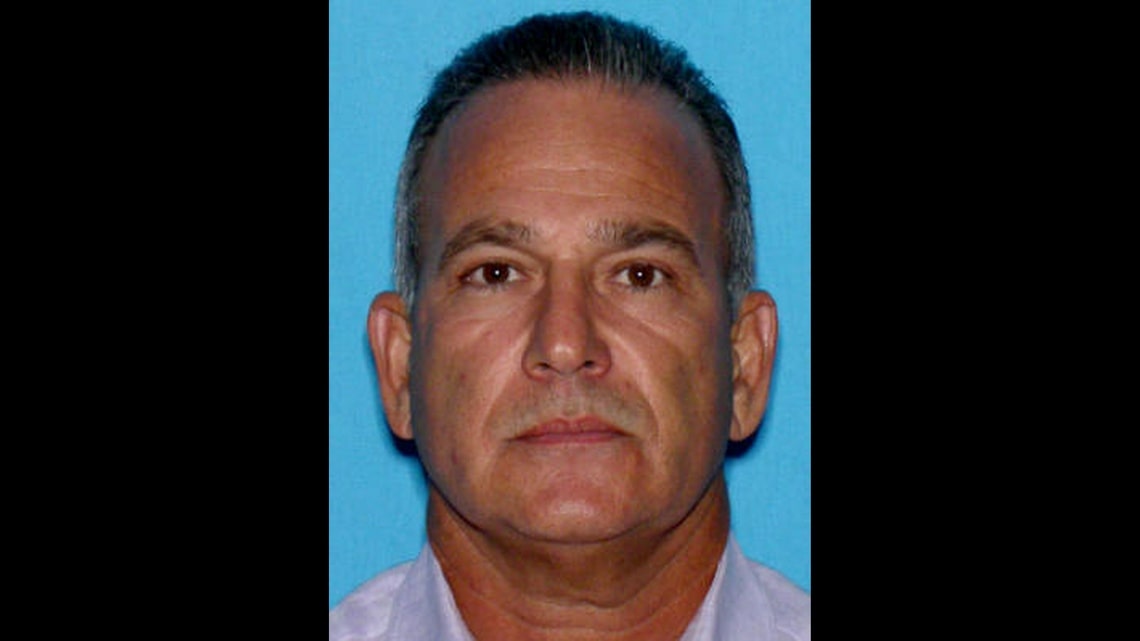 The law enforcement agencies dedicated significant efforts to the case, relying predominantly on circumstantial evidence, especially phone records. The case gained substantial momentum when Ariel Gandulla chose to cooperate with the authorities. After voluntarily returning to Miami, where he had been on the run and had stayed in Vancouver, Gandulla decided to testify. As part of his cooperation, Gandulla pleaded guilty and agreed to serve a 36-month prison sentence in exchange for his testimony. It's worth noting that Gandulla was also an MMA fighter and maintained that he had never directly witnessed the murder but had participated only in the kidnapping aspect of the crime.
According to Gandulla's testimony, Gandualla and Issac followed Salazar that morning and kidnapped him outside his wife's office. They took him to Issac's house where an unidentified man emerged and carried him inside the house. When they came out a few hours later, Salazar's feet were also bound and he was shoved in the back of the rental truck and Gandulla was in. They met Marin near Fort Lauderdale and Issac and Marin pulled Salazar out and put him in Marin's SUV. Gandulla insisted that he did not go further with them as it did not feel right and he fled home to his partner. The prosecutors believed that Issac and Marin drove to a rural area of Okeechobee Road where they tortured the hostage and set him ablaze.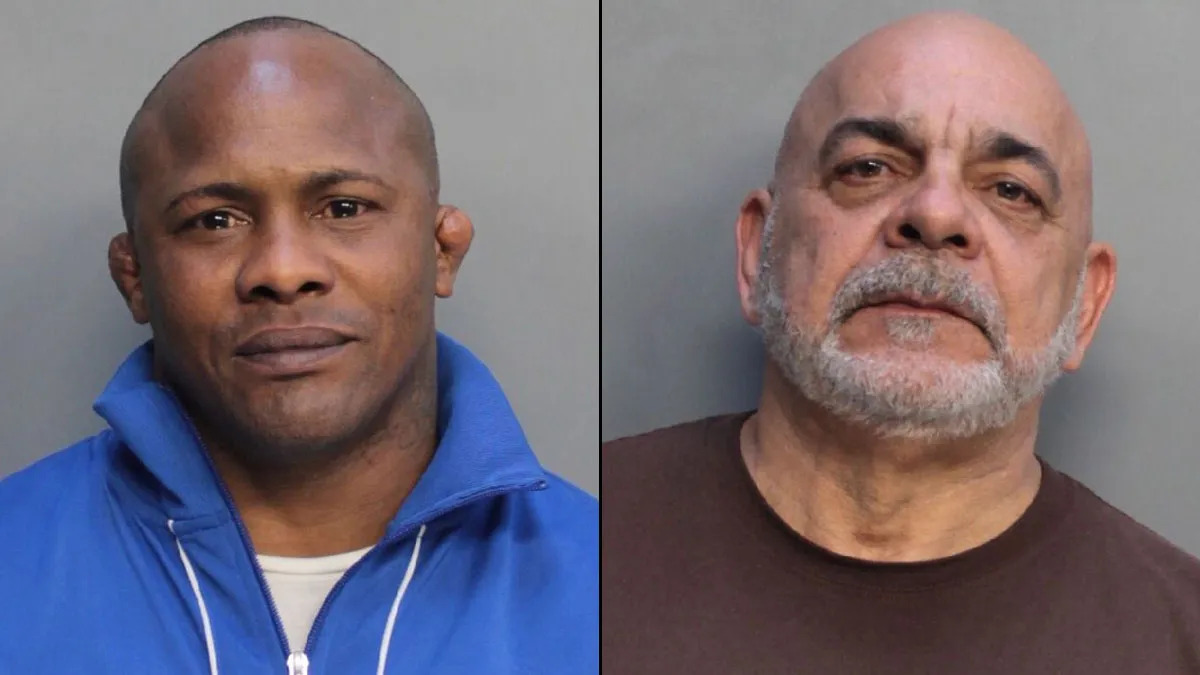 In the October 2019 trial, Roberto Issac faced multiple charges, including kidnapping, conspiracy, and participation in the murder. He was found guilty and subsequently received a life sentence in prison. Alexis Vil Perdomo was convicted of conspiracy for organizing the killing and was sentenced to a prison term of up to 30 years. Ariel Gandulla, who had accepted a plea deal, was also part of the trial, albeit primarily as a witness.
Manuel Marin's trial began in May 2023, during which his defense did not present any witnesses, and he chose not to testify. Marin's legal team consistently asserted his innocence. He was not found guilty of first-degree murder but was convicted on charges of manslaughter, criminal conspiracy to commit kidnapping, and kidnapping. For manslaughter with a weapon, he received a 30-year sentence, an additional 50 years for conspiracy to kidnap, and a life sentence for the kidnapping conviction.
At the trial, the judge told Marin, "Although you are not convicted of murdering Camilo Salazar you are convicted of setting in motion the events which resulted in his death and of killing him, and that too is part of your character." Salazar's ex-wife also came up to read a victim's statement and she said, "We didn't get a chance to say goodbye, we didn't get a minute, we didn't get a hug, we didn't get to tell him he was loved and that he would be missed." Justice was served as those involved in the murder of Camilo Salazar faced the consequences of their actions, bringing a sense of closure to this disturbing case.
Read More: Manuel Marin: Where is the Killer Now?