Cara Knott, a student at the university, went missing on December 27, 1986. Her car and lifeless body were discovered the following day. Subsequent investigations revealed that Craig Alan Peyer, a police officer affiliated with the California Highway Patrol (CHP), was accountable for her tragic demise. Coming to terms with the loss proved challenging for the family, particularly considering that the responsible party was someone whose profession and ethical code were supposed to safeguard their beloved Cara. Investigation Discovery's 'Good Cop, Bad Cop: Hunting Ground' meticulously delves into this case, shedding light on the circumstances that led to Peyer's actions.
Who is Craig Alan Peyer?
Born on March 16, 1950, to Harold and Eileen Peyer, Craig Alan Peyer's early life remains somewhat obscure. However, what is known is that he had been employed with the California Highway Patrol for 13 years. Peyer's performance evaluations consistently lauded him with terms such as "very good" and acknowledged his "outstanding" contributions. Renowned for his productivity, efficiency, effectiveness, trustworthiness, and professionalism, Peyer garnered a stellar reputation as an officer. His supervisors not only received commendations from the public regarding his work but also entrusted him with various additional responsibilities.
These included acting as the officer in charge in the absence of a sergeant, undergoing emergency medical technical training, and serving as a public affairs officer. On the evening of December 27, 1986, 20-year-old Cara Knott was traveling south on Interstate 15 from her boyfriend's residence in Escondido, California, to her parents' home in El Cajon. During this journey, Peyer, who was on duty and in a marked CHP patrol car, instructed Knott to exit the freeway onto a secluded, incomplete off-ramp. Allegations arose that he engaged in inappropriate behavior with her, and when Cara threatened to report him, the situation escalated.
Peyer became physically aggressive, attempting to seize her, resulting in Cara scratching his face. Enraged, he proceeded to strike her in the head with his flashlight and then strangled her using a rope. In a state of panic and confusion, Peyer disposed of her by throwing Cara over the edge of the bridge, causing her to land in the bushes below. On December 28, her vehicle was located on a dead-end road at the Mercy Road off-ramp from I-15 in San Diego County, and her lifeless body was found at the base of a 65-foot ravine nearby. Two days after the discovery of Cara's remains, a reporter from KCST-TV interviewed Peyer regarding the incident and offered advice on how female drivers could protect themselves.
Notably, Peyer displayed visible scratches on his face during the interview, attributing them to a minor accident. Within hours of the interview broadcast, over a dozen women contacted authorities, asserting that Peyer was the officer who had directed them off the same ramp. While he appeared friendly, their encounters had left them feeling uneasy in various ways. Despite having previously lodged complaints about his behavior, their concerns were either dismissed or overlooked due to Peyer's favorable reputation among his supervisors. As a response to these new revelations, law enforcement initiated an investigation into Peyer.
Upon interviewing multiple individuals, they discovered that he had been observed in the vicinity from which Cara had vanished. The examination of Peyer's logbook for that particular day revealed alterations to the traffic tickets he had issued to individuals along the route. Forensic analysis indicated a match between the rope discovered in his patrol car and the marks found on Cara's neck. Additionally, a golden rayon fiber, consistent with the yellow pigment commonly used in patrol officer uniforms, was discovered on Cara's dress.
While definitive DNA evidence was not available at the time, a few blood drops found on Cara matched Peyer's blood type. Colleagues of Peyer also noted his unusual behavior, as he had made frequent inquiries about the progress of the murder investigation. An internal inquiry revealed that although he pulled over numerous drivers for valid violations, a significant majority of them were solitary female drivers. It was also noted that these individuals shared similarities in age group and physical characteristics with Cara Knott.
Where is Craig Alan Peyer Now?
In a verdict delivered by a Superior Court jury, he was convicted of murder, and on August 4, 1988, he received a sentence of 25 years to life in prison. Despite the conviction, Peyer consistently maintained his innocence. In 2004, as advancements in DNA tracing technology offered new possibilities for establishing innocence, he was requested to provide his DNA, a process many individuals underwent to substantiate their claims of innocence. Peyer, however, declined to submit his DNA without explaining his refusal. During his initial parole hearing in 2004, this refusal, coupled with a perceived absence of remorse, was considered, leading to the denial of parole.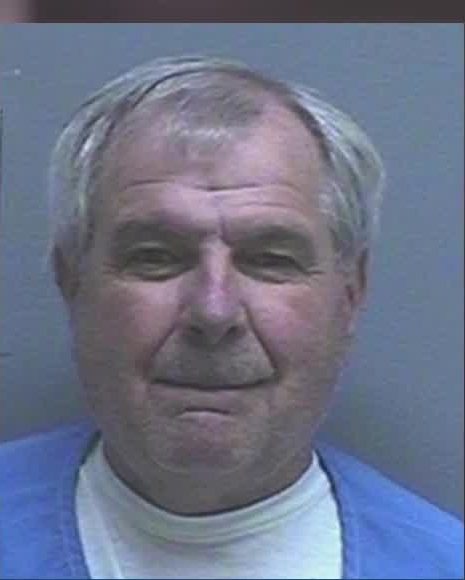 Peyer sought parole in 2008 and 2012, facing denial on both occasions. Presently incarcerated at the California Men's Colony in San Luis Obispo, California, a facility recognized for its relatively comfortable conditions, Peyer is engaged in employment as an electrician within the institution, earning a monthly income of $52. His next opportunity for parole eligibility is slated for 2027, at which time Peyer would be approximately 77 years old. It is worth noting that he was married to a woman named Karen during his incarceration, but they finalized their divorce in 2007.
Read More: Brittney Gargol Murder: Where is Cheyenne Rose Antoine Now?