With Showtime's 'The 12th Victim' re-examining the murder conviction of the infamous Caril Ann Fugate, we get a deep insight into not only the dark side of human nature but also our justice system. After all, although the belief is she's just as culpable as Charles Starkweather for the killing spree he embarked on with her by his side in the 1950s, she has always maintained her innocence. So now, if you wish to learn more about her — with a specific focus on her background, her relationship with Charles, as well as her current standing — we've got the necessary details for you.
Who is Caril Ann Fugate?
Despite the fact Caril was born in the beautiful city of Lincoln, Nebraska, as the youngest of Velda and William Fugate's two daughters, she honestly did not have a happy or comfortable childhood. That's because her father was an alcoholic, verbally abusive, physically intimidating, and often found behind bars for one petty crime or another, according to the aforecited documentary series. However, things did turn around once her mother left him before eventually remarrying a night watchman Marion Bartlett, especially since he treated his stepdaughters like they were his own.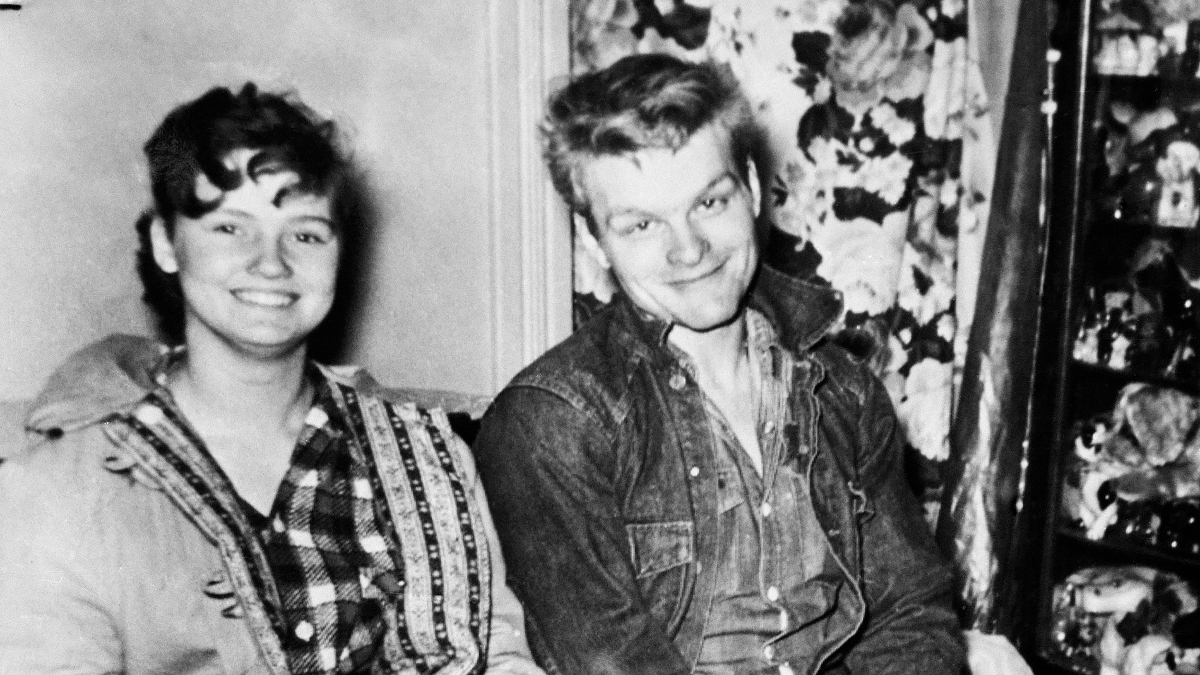 The truth is the family's dynamic didn't even change when Velda and Marion welcomed Betty Jean Bartlett into their lives in 1955, but Caril did reportedly become quite hard in public as a teen. Though little did anyone realize this would inevitably lead the 13-year-old to fall for Charles Starkweather the moment he showed intense interest in her upon meeting through her sister Barbara. He was a high school dropout five years her senior, yet it ostensibly didn't matter to the youngster until she realized he was also pretty obsessive and "crazy," per her own narrative over the years.
Caril apparently did try to break up with Charles before having her parents ask him to stay away from her, unaware that this later conversation would drive him to kill them all while she was at school. It was January 21, 1958, when he shot Marion, Velda, as well as Betty to death inside their own Belmont Street home, buried them in separate backyard sheds, and decided to wait for the teen. The Showtime original actually suggests he was still brandishing the gun by the time Caril returned, after which he told her he'd abducted her family and would kill them if she didn't follow orders.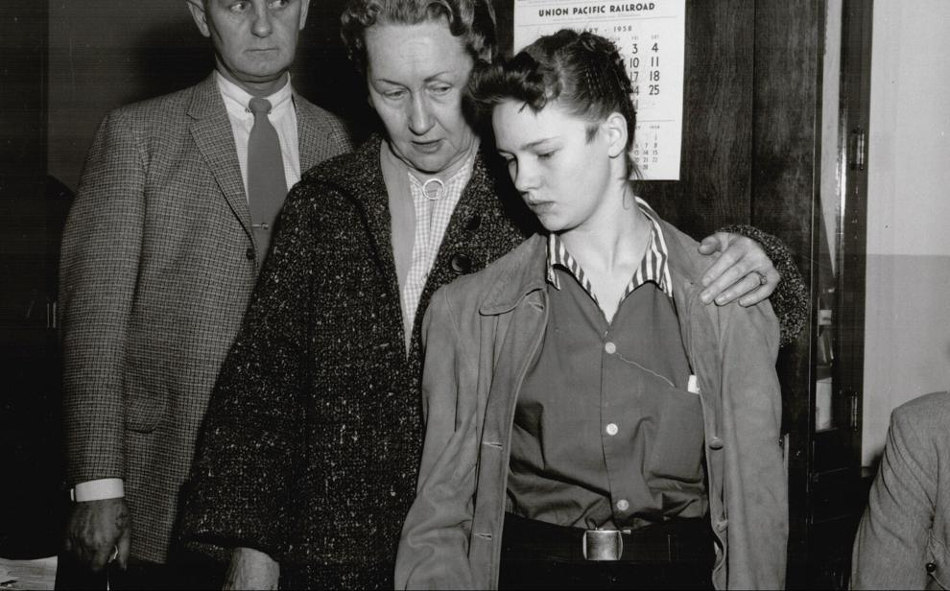 That's when Charles had his ex turn away all visitors and paste a note on the door stating the family was ill before deciding to drive across Nebraska and into Wyoming on a murder spree. The duo's ensuing eight-day rampage consumed ten lives, ending only once the teen escaped upon seeing a police officer drive by while Charles was focused on his next possible victim. She thus ran for help but ended up getting arrested, clueless about the fact she was a wanted criminal as well because the potential evidence implied she was her boyfriend's willing accomplice throughout.
Where is Caril Ann Fugate Now?
Since Caril was merely 14 at the time, she had no idea anything she'd say could be used against her in a court of law, particularly as she didn't even have a lawyer present during questioning. She hence told detectives everything she'd witnessed and admitted to having held a shotgun against young couple Robert Jensen and Carol King, all the while asserting she never harmed anyone. Charles, who'd taken his first life on November 30, 1957, initially maintained her innocence as well, just for it to shift the instant he learned she was not only ratting him out but also cutting him off.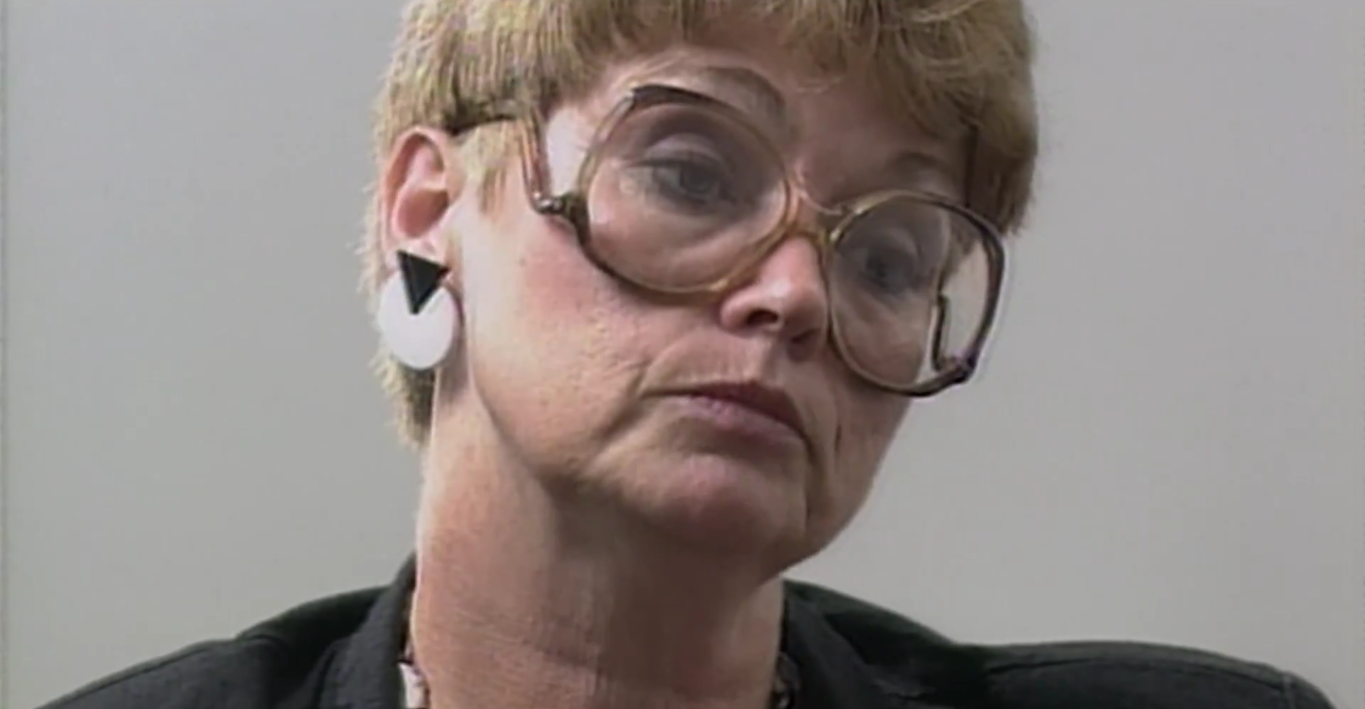 With Charles' changed statements as well as the supposed evidence that Caril had many opportunities to flee, she was convicted of first-degree murder and sentenced to life in prison in 1959. Nevertheless, it's imperative to note the first thing she had asked law enforcement officers upon leaving her ex was wheather her family was safe — she had no idea they'd been slain. This, along with the fact her narrative has remained unchanged over the decades, does point toward her being completely honest regarding Charles manipulating her, yet it's a little too late.
Caril did file several appeals to challenge both her conviction and her sentencing in the following years, only for it to result in nothing but her penalty being commuted to 30–50 years in 1973. She thus became eligible for parole and was granted the same on June 20, 1976, with special permission to immediately relocate to Michigan in an attempt to rebuild her life from scratch. It was there she hoped to move on from the past, yet it came back to haunt her in one way or another after every few months, forcing her to set the record straight by taking a lie detector test.
Caril even gave a few interviews as the years passed, but she mostly led a peacefully quiet life with the help of jobs such as a janitorial assistant, a hospital aide, and a beloved nanny. Moreover, she was ultimately able to find a true partner in machinist and National Weather Service's weather observer Fredrick Clair, with whom she blissfully tied the knot on June 24, 2006. He sadly passed away on August 5, 2013, from a car accident that had left her badly injured despite the fact she was sitting in the passenger's seat, but she continues to go by Caril Ann Clair to this day. From what we can tell, at the age of 79, the retired professional now resides in Ohio — she still maintains her innocence, is hoping for a pardon, and has made it clear she wishes to be buried next to her family in Wyuka Cemetery, Lincoln, Nebraska.
Read More: How Did Fredrick "Fred" Clair Die?