Peacock's 'Meet, Marry, Murder: Burns' chronicles how 57-year-old Carla Burns went missing from a Marion, Illinois, motel in early March 2016. However, the investigators solved the case in a week after discovering her remains and interrogating their prime suspect. The perpetrator concocted an eccentric plot to escape prison but was again apprehended before it got to fruition. If you're curious to learn more about the case, including the killer's identity and current whereabouts, we've your back. Let's dive in then, shall we?
Who Was Carla Burns?
A native Texan, Carla Mae Burns was a nursing instructor at Southeastern Illinois College, residing in Marion, Illinois, motel in March 2016. She had married Brian T. Burns — a doctor — who lived in Harrisburg in 2009. According to the show, the couple loved to scuba dive and took a trip to Costa Rica. They shared a small white dog named Chloe. Court documents showed she traveled to Illinois to follow her husband after the marriage was finalized, moving first to Hamilton County and then settling near Harrisburg.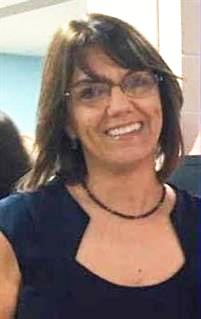 Harrisburg Medical Center administrators explained Morthland College had employed Brian as a hospitalist, who also worked in several local hospitals, including Harrisburg Medical and Marshall Browning Hospital in DuQuoin. However, their marriage did not last long, with Carla filing for divorce on December 4, 2014. She alleged "irreconcilable differences" occurred within the wedlock, causing an "irretrievable breakdown" of the relationship. She claimed every possible reconciliation had been exhausted, thus leading to her decision.
Carla's divorce filing contained several petitions alleging Brian did not want the divorce and verbally abused her when she refused to budge from her decision. Fearing he would turn violent, she packed up her belongings, vacated their marital Harrisburg home, and filed a restraining order to prevent her estranged husband from withdrawing tens of thousands of dollars from the pair's shared bank account. On August 28, 2015, she claimed Brian forged her signature to close the account and attempted to dispose of their joint life savings of $63,058.
Brian made his own claims in subsequent filings, accusing his wife of "economic blackmail, verbal harassment, and unfounded allegations that could jeopardize his medical license." His legal counsel also alleged she stole two registered handguns and various documents from him, including his passport. The bitter and lengthy divorce proceedings drudged on as the two argued regarding financial issues, with Carla seeking compensation from him to pay for her living expenses following the divorce and a split of their marital belongings.
Who Killed Carla Burns?
Meanwhile, Carla's two sons lived in Texas with her family, and the show explained she planned to return to Texas after finishing the semester at Southeastern Illinois College. However, her family reported the 49-year-old missing to the authorities in early March 2016, citing they had been unable to contact her for two days. She was last seen leaving her workplace in Harrisburg, Illinois, at 3:30 pm on March 8, 2016. The investigators discovered her vehicle parked at her estranged husband's home in Harrisburg.
It raised suspicion as it was her sole means of transportation. Brian also had their dog, Chloe, which family members regarded unusual for Carla to leave behind. Brian initially cooperated with investigators, expressing concern about her access to medications and a handgun, suggesting she might be at risk of suicide due to their marital problems. However, a neighbor reported hearing gunshots around the time Carla vanished, casting doubt on Brian's claims.
As the probe continued, Brian's behavior grew increasingly nervous, intensifying the investigators' concerns. The turning point in the case came when they found a burn pile adjacent to Brian's property. The detectives obtained permission from the property owner to search the area, leading to a grim discovery of small bone fragments and human remains within the burn pile. With the investigation intensifying, Brian's story began to unravel, and glaring inconsistencies became evident. He was arrested on murder charges on March 16, 2016.
After his arrest, he provided the investigators with varying accounts of what happened. He claimed Carla had come to his home and asked to shoot a handgun on March 8. He alleged she accidentally fired the 9-mm pistol, with the recoil causing it to discharge a second fatal shot to her forehead. He also offered another unsettling detail — he recalled witnessing a ritual cremation during one of their trips to Costa Rica, a ceremony that deeply moved them both. Brian claimed Carla had expressed a desire to be cremated.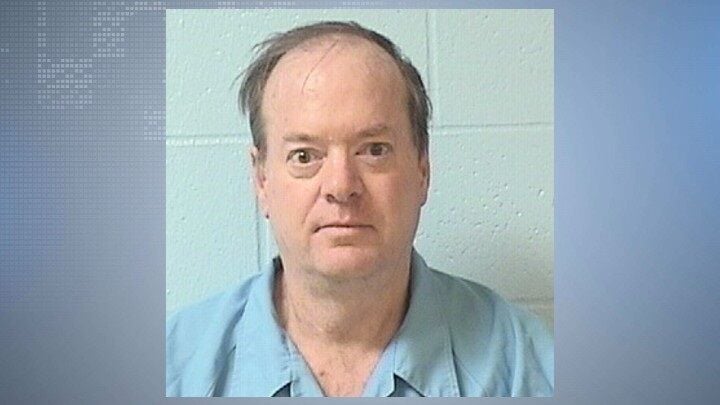 Consequently, he proclaimed to have placed Carla's body in a fire pit and carried out what he believed were her wishes. He then scattered her ashes around the property, asserting it was in line with Carla's desires. Brian was charged with two counts of first-degree murder and one count of concealing a homicidal death. Additionally, his medical license was suspended due to the grave charges. Meanwhile, the investigators found several peculiar circumstances surrounding the case pointed to possible premeditation.
According to reports, a trail camera captured Brian creating the burn pile days before the murder. A neighbor reported Brian had asked him to load a weapon days before Carla's disappearance — all while wearing rubber gloves. The authorities suspected Brian might have been plotting to frame his neighbor for a crime he intended to commit. Following the murder, he further incriminated himself by admitting to placing Carla's phone under the same neighbor's truck seat, thus cementing the investigators' hypothesis regarding his cover-up.
Where is Brian Burns Now?
Initially held on a one-million-dollar bond while awaiting trial for Carla's murder, Brian became embroiled in a bizarre plot to kidnap Saline County States Attorney Mike Henshaw. While in jail, he befriended a fellow inmate, Mark Stricklin, facing child sexual assault charges, who later acted as an informant. Mark wore a wire, and recorded Brian willing to pay $1000 for kidnapping erstwhile Saline County State Attorney Mike Henshaw to pressure him into dropping the murder charges against him.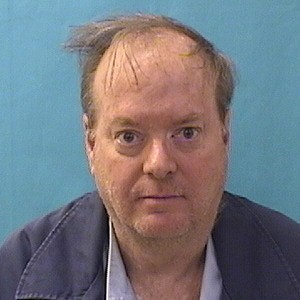 In September 2016, additional charges were filed against Brian, including solicitation and conspiracy to commit kidnapping. Attorney Henshaw passed away in March 2017 due to an accidental fall at home. He was convicted of attempted aggravated kidnapping, solicitation, and conspiracy to commit aggravated kidnapping in May 2017. He received a 20-year prison sentence in January 2018. The murder trial commenced in December 2019, with the prosecution presenting Carla's former colleagues who testified about his obsession with her.
The prosecutors also presented evidence of a financial motive — Brian had deeded the couple's home to his uncle before the divorce. He had also drafted a will in his own handwriting and forged Carlas' signature. The show noted how he also knew of Carla's plans to file her taxes separately, which would increase his taxes by $15,000. He was convicted of first-degree murder and concealing a homicidal death in December 2019 and sentenced to 40 years. In a civil wrongful death suit, Carla's sons were awarded eleven million dollars in May 2018. The 64-year-old remains incarcerated at Pinckneyville Correctional Center and will be eligible for parole in 2075.