In late 2001, an elderly couple — Carmen Quiñones and Ruben Frederick — was found covered in their own blood in an East Harlem apartment along with $15,000 in cash and a 3-year-old girl child with duct tape across her face. The large sum of cash found at the crime scene made the authorities reconsider the possibility of it being more than just a burglary case.
The episode titled 'Horror in Harlem' of Investigation Discovery's 'The Perfect Murder' gives us a detailed account of what transpired in the couple's apartment that led to their demise and the investigation that followed. If you are interested in learning about the perpetrators and their current whereabouts, we have got your back!
How Did Carmen Quinones and Ruben Frederick Die?
Carmen Quinones, who was 51-years-old at the time of her death, was a mother to Amy de Jesus and grandmother to Amy's daughter Ashley Dorsley. She was a landlord and had been residing in an East Harlem apartment at 102 East 101st Street with her fiancé Ruben Fredrick, who was 60 at the time of the murder. Carmen shared the ownership of the Brownstone along with her ex-husband, Justino De Jesus.
Things were seemingly quite complicated between Carmen and Justino and their new partners. For instance, Justino's 57-year-old wife named Maria DeJesus, at the time, was reportedly jealous of Carmen and furious at the fact that he still had to co-own the property with his ex-wife. On the afternoon of December 1, 2001, Carmen and Ruben were accompanied by the former's granddaughter Ashley. So, her daughter Amy kept calling the apartment, probably to check up on her 3-year-old daughter.
Much to Amy's shock, nobody picked up. After a long time, Ashley answered the phone and reportedly said, "Grandma's on the floor and can't get up." Then, Amy hurriedly dialed 911 and asked the police to reach the apartment as soon as possible. The authorities reached the apartment around 7:30 pm and found Carmen and Ruben stabbed to death on the living room floor alongside the untouched $15,000 cash and Ashley, who had her arm bruised and was covered in blood.
Who Killed Carmen Quinones and Ruben Frederick?
After sending a then-3-year-old Ashley to the hospital for treatment, the police taped the crime scene, looked for any helpful pieces of evidence, and interviewed the residents of the building as well as the neighborhood. Although several other homicides had taken place in and around NYC at around the same time, the authorities believed that this murder case was not an accident but orchestrated by someone the victims knew.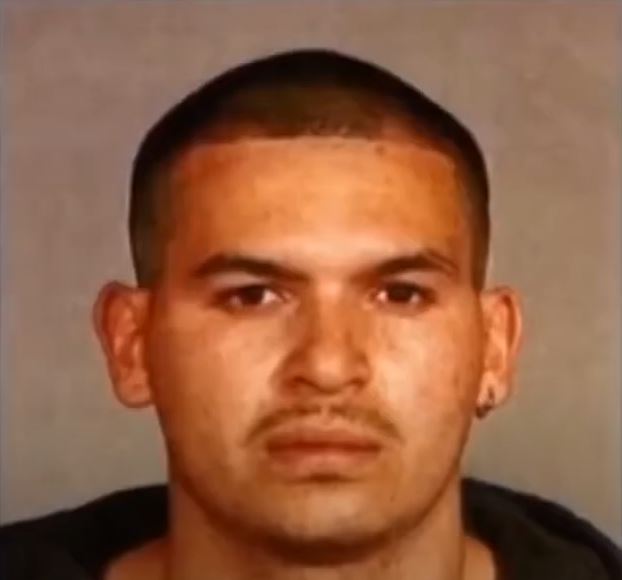 In the autopsy report of the East Harlem couple, it was suggested that they were stabbed over 20 times. Thanks to the cell phone records, the police were able to link and charge two Bronx men to the case merely a week or so after the murder of Carmen and Ruben. While the 42-year-old Rafael Rios was arrested at his Bronx home, the 27-year-old accomplice named Raymond Mundo was busted only a few hours later in Connecticut, even after trying to escape the cops by pulling a carjack.
Just when the murder case seemed to have been solved, the police discovered that Rafael Rios and Raymond Mundo were hitmen who were hired by none other than Carmen's ex-husband's current wife Maria DeJesus. She reportedly wanted Carmen completely out of her husband's life, so she got in touch with Rafael Rios to carry out the job for $15,000. It is believed that Rafael and Raymond were the actual murderers of Carmen and Ruben, while Sal Duarte was hired as their getaway driver, and Javier Perez was hired as a lookout.
Where are Maria DeJesus, Rafael Rios, Raymond Mundo, Sal Duarte, and Javier Perez Now?
Raymond Mundo was the first of the culprits to go on trial in 2003, and he received a life sentence in 2004 without parole. As for Javier Perez, he pleaded guilty to assault in front of the jury and was sentenced to 23 years in prison in 2005. On the other hand, in 2006, Rafael Rios and Sal Duarte testified against Maria DeJesus, who was found guilty of multiple counts of murder and conspiracy, earning her a life sentence without parole. In 2006, while Rios was sentenced to 22 years in prison after pleading guilty to murder, Duarte received a sentence of 12 years after pleading guilty to manslaughter.
Sal Duarte and Rafael Rios reportedly walked out of prison as free men in 2013 and 2023, respectively, and have kept their private life under wrap ever since then. On the other hand, Javier Perez, who is completing his sentence in Queensboro Correctional Facility, is eligible to be released in 2026. As far as Raymond and Maria are concerned, the former is locked up at Shawangunk Correctional Facility while Maria is imprisoned at Bedford Hills Correctional Facility, and they are most likely to live out the rest of their lives in prison.
Read More: Sergei Kobozev Murder: Where are Alexander Nosov and Natan Gozman Now?