Netflix's 'Meet Marry Murder: Jarvis' delves into the tragic tale of Carol Jarvis, a devoted mother-of-four who was discovered dead in her residence in Bathgate, Scotland, in September 2009. Initially, law enforcement struggled to ascertain the motive behind this crime. However, as the evidence gradually surfaced, it unveiled shocking revelations that left everyone astounded. If you're eager to learn more about the case, including the identity of the perpetrators, you've come to the right place. Let's begin, shall we?
How Did Carol Jarvis Die?
Carol Jarvis resided with her family in London, England, when her path intersected with Harry Jarvis at the tender age of 15 in 1977. At that time, Harry, a 29-year-old bus driver, and Carol forged a swift connection, leading them to contemplate marriage. Despite familial reservations stemming from the significant age gap and divergent lifestyles of the two individuals, the determined couple proceeded with their nuptials, driven by their aspiration for a blissful future together. The couple welcomed four children into their family — Graham, Kevin, Kimberley, and Susan, with three of them arriving in quick succession.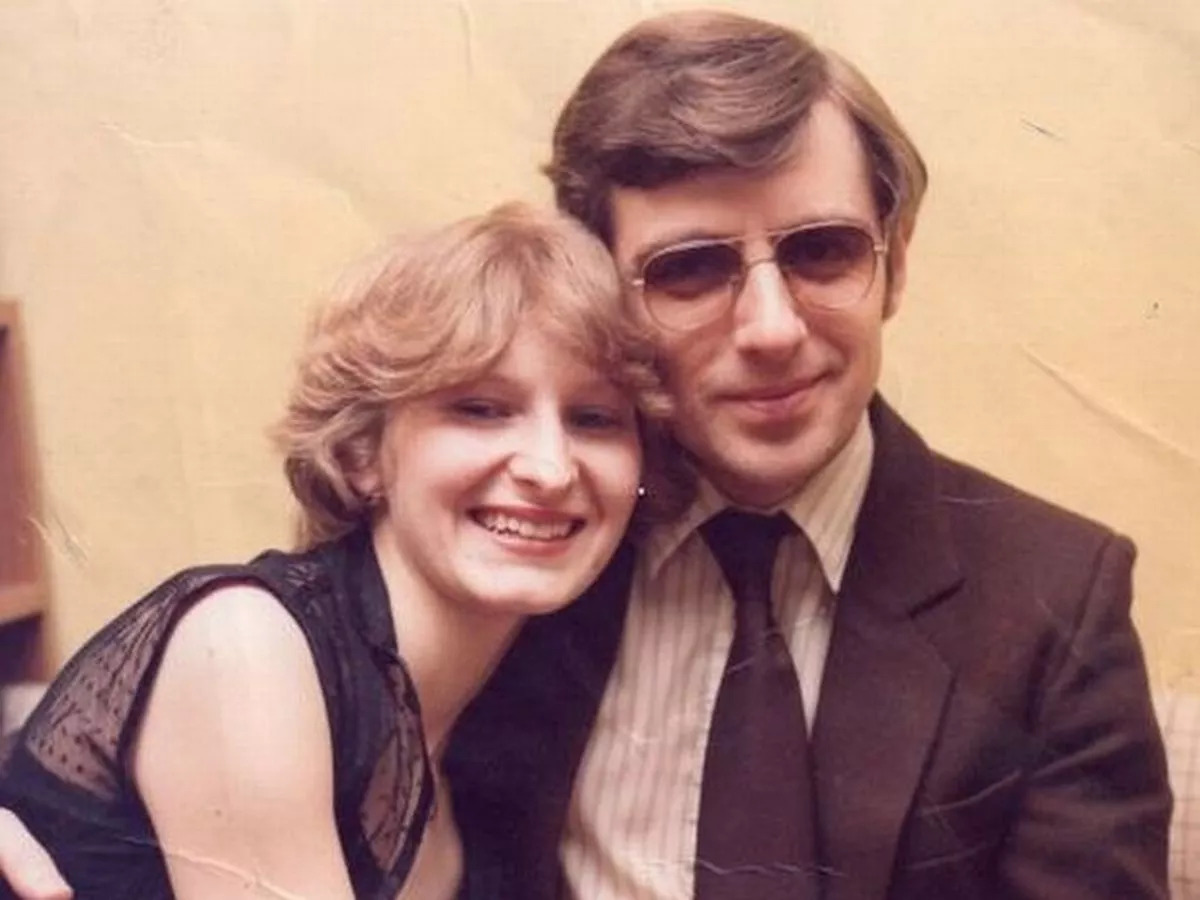 A devoted wife and mother, Carol lit up every room she walked into with her lovely smile and kind personality. She had a great sense of humor and was a huge fan of the Irish singer Daniel O'Donnell. When their eldest son, Graham, was about 8, Carol and Harry opted to relocate to Edinburgh in Scotland due to Harry's strained relationships with some family members. In her new Scottish community, Carol wholeheartedly embraced her role as a devoted mother and wife, committed to fulfilling her responsibilities with integrity. In 2000, Carol was diagnosed with a degenerative muscle condition that not only made her reliant on multiple medications but also occasionally led to her using a wheelchair.
Harry assumed the role of Carol's primary caregiver, tending to her needs during this challenging period. However, on September 15, 2009, her children contacted the police to report that their mother was missing as she was nowhere to be found. The following day, the authorities conducted a comprehensive search of the family's residence at Balbardie Crescent, Bathgate, in West Lothian. They were shocked to discover Carol's body beneath the floorboards in the cellar, wrapped in a blanket and taped. Due to the advanced state of decomposition, investigators could not determine the cause of her death.
Who Killed Carol Jarvis?
Harry Jarvis had already come under suspicion by the police due to the circumstances that surrounded the discovery of Carol's body. Soon it was revealed that he had been engaging in extramarital affairs during the period when Carol was ill. Additionally, Rita Heyster, Harry's girlfriend, had been residing in the garden shed on their property while Carol was bedridden. Rita, who was the heiress to the Jus-Rol pastry fortune and had inherited a substantial £2.5 million fortune from her stepfather, had depleted all her funds and sought refuge in Harry and Carol's house out of necessity.
Carol's eldest son, Graham Jarvis, later informed the police that Harry was in charge of administering all the medications required by his mother, but he had suspicions about his father's actions. Graham explained, "When dad had maybe gone away on one of his vanishing episodes and we gave mum her medication, she seemed to perk up a lot more, wake up, and go back to getting up out of bed." On September 15, 2009, when they visited their home and inquired about their mother's whereabouts, Harry informed them that she had gone to Dundee. However, they were skeptical of his explanation and decided to contact the police.
When the police arrived at the house to inquire about Carol, they found Rita hiding under a bed and Harry attempted to deceive them by claiming that Rita was Carol. However, one of the police officers had previously seen Carol, so he quickly recognized the lie. Harry then changed his story and informed the police that Carol had gone to Dundee, and he planned to pick her up the following day. The most damning evidence discovered by the police consisted of letters exchanged between Harry and Rita. These letters revealed that Harry was administering drugs to Carol with the intention of incapacitating her. Once Carol had been dealt with, he planned to bring Rita into their house.
In one of the letters, Harry wrote, "Drugs are doing the job. It just took longer than I thought, but she's deteriorating rapidly now. I'll see you in paradise soon." Rita and Harry attempted to flee after Carol's body was discovered. However, the police initiated a manhunt, leading to their arrest the following day as they disembarked from a bus in Edinburgh. Harry Jarvis was brought before Livingston Sheriff Court, facing charges of murder, perverting the course of justice, fraud, and theft. Rita was likewise charged with murder, perverting the course of justice, and fraud.
Where are Harry Jarvis and Rita Heyster Now?
During an interrogation, Harry told the police that Carol had died after suffering a fit during sex with him, claiming that she had asked him to strangle her. He further explained that he had placed her body underneath the floorboards because he "couldn't bear" to be without her. However, this explanation was met with skepticism by the authorities and did not hold up against the evidence presented during the trial. The trials for Harry and Rita commenced separately in late 2010. Despite their not-guilty pleas, the jury did not accept their claims.
Based on the substantial evidence, particularly the incriminating letters, Harry Jarvis was found guilty of his wife's murder and sentenced to 15 years to life in prison. Rita's trial was extended for a significant duration due to a lack of incriminating evidence, and she was ultimately acquitted of the murder charge. However, after a four-week trial, she was found guilty of attempting to obstruct the course of justice by aiding her boyfriend in concealing the crime.
On July 11, 2011, Rita was sentenced to four and a half years of imprisonment. In 2015, it was reported that Rita was residing in Polbeth, West Lothian, a small village in Scotland, and had plans to marry Harry while he was in prison later that year. However, for undisclosed reasons, she called off the purported wedding just a month before it was supposedly scheduled to take place. In 2017, Harry Jarvis passed away due to heart failure at the age of 67 while serving his sentence in HMP Addiewell prison in West Lothian, Scotland.
Read More: Matthew Wiser Murder: Where Are Curtis Womack Jr., Tiquez Timmons and Derric Scott Now?