When life throws lemons at you, make lemonade. And when life pauses, chase your long-forgotten dream! At least, that is what the mantra propagated by the sitcom, 'Carol's Second Act' is.
'Carol's Second Act' is a medical sitcom which feels like 'Scrubs' all over again, minus the young lead. Both the shows portray a newbie handling the enormous responsibilities that come with being a doctor. However, while the protagonist in 'Scrubs' starts out as a 20 something intern, the one in 'Carol's Second Act' is way more experienced in terms of age (not actual medical experience).
To clear the air, 'Carol's Second Act' follows the titular protagonist who decides to make a radical decision late in her life. After having raised her two children to adulthood and taken retirement from teaching, Carol Kenney decides to follow her passion: she becomes a doctor! Yep, she successfully manages to complete medical school, get a degree and start working as an intern at Loyola Memorial Hospital.
The premise might feel a little cliched: protagonist is faced with a tough problem involving a patient, protagonist gets reprimanded by her boss, protagonist saves the day. While this may sound repetitive, it ought to be noted that the show does provide a decent spin on the medical comedy genre. Carol's age factor cannot be discounted as a quirk of the character. It forms the very premise of the show. According to Hollywood Reporter, "The show's core strength rests in its open dialogue about middle-aged female invisibility."
Apart from quelling ageism, the show has been gaining prominence for another reason: the return of Patricia Heaton. The actress is indistinguishable from the sitcom genre after having appeared on 'Everybody Loves Raymond' and 'The Middle.' For the same performances, she is also indistinguishable from playing the mother. It is truly wonderful to see Heaton get a show of her own, revolving around her character.
Carol's Second Act Filming Locations.
As stated earlier, 'Carol's Second Act' is a medical sitcom. This means that the hospital is the world that the show's plot takes place and resides in. As most of you will know, most medical shows come up with a fictional hospital where a large chunk of the action is set.
Now, many of you would be wondering about Loyola Memorial Hospital. Is it even real? Or has it been completely made up? In either case, where is it actually located? Is 'Carol's Second Act' filmed at an actual hospital?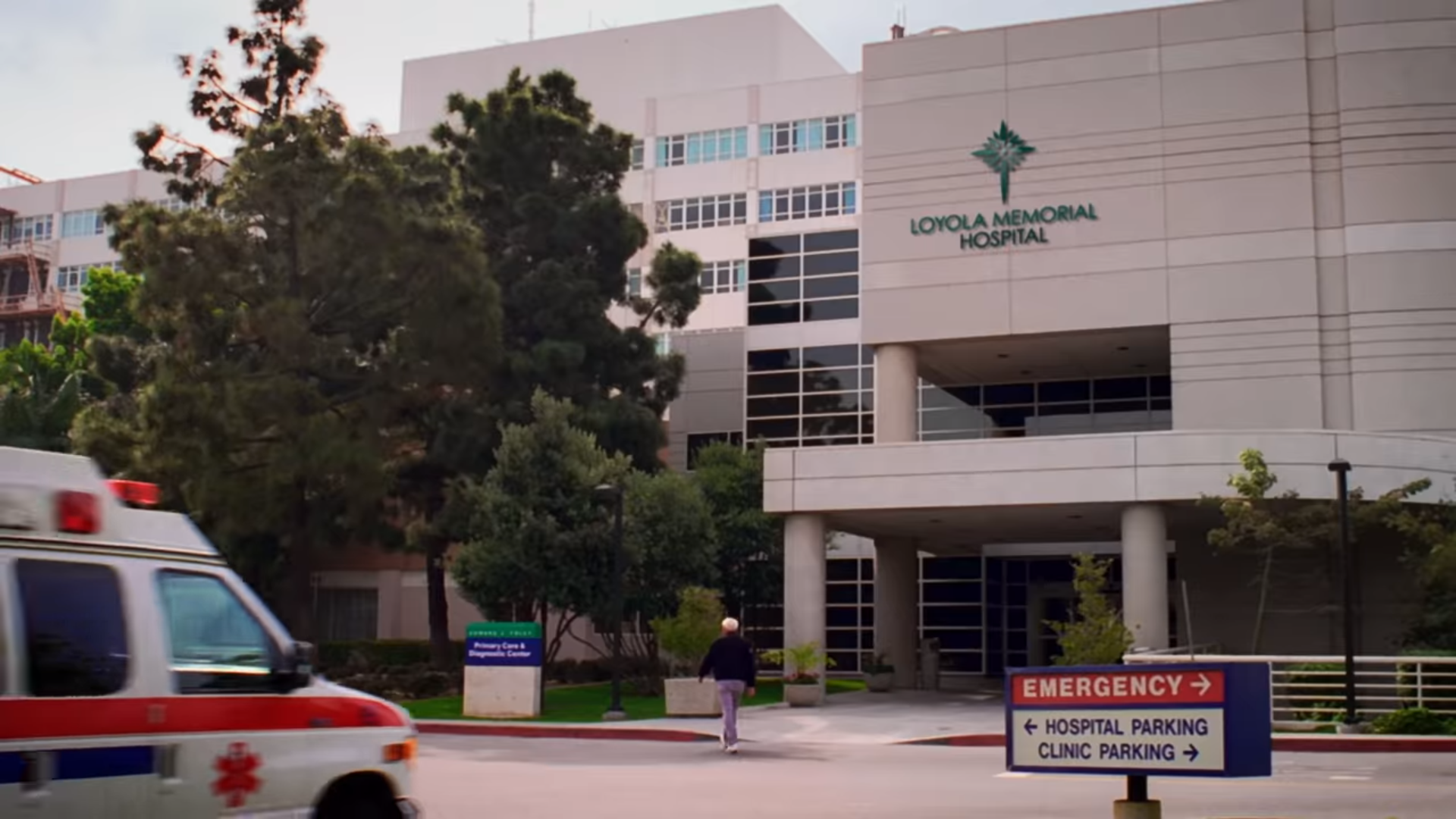 CBS Studio Center, Studio City, California
Firstly, Loyola Memorial Hospital does not actually exist and has been fictionalized completely. As mentioned earlier, this is something that is observed in most medical shows. Well, it's just a way to avoid any form of conflict if an actual hospital were to be depicted since medical TV shows often delve into the ethical compromises that take place in medicine.
While 'Carol's Second Act' is not set in a real hospital, it is not even filmed at an actual hospital. That would have been extremely inconvenient to the hospital where the filming takes place. Instead, the show is filmed at CBS Studio Center in Studio City, California on a soundstage.
The series is filmed like a conventional sitcom, with a studio audience being invited to observe the shooting for each episode. Hence, the set is designed like the set of a play. It must be noted that 'Carol's Second Act' is a multi-camera sitcom.
Interestingly, Heaton admitted how it had been scary for her to return to filming in front of a live studio audience. "Being back in front of a studio audience after nine years is scary," she revealed, "I'm having actor's nightmares of not knowing my lines. It feels very new."