When Carolyn Roberts decided to marry Robert Durall, she had no idea that the relationship would lead to a tragedy. Years later, in August 1998, Robert called the police to report his wife, and while the cops initially treated it as a typical missing person case, evidence soon hinted at a homicide. Investigation Discovery's 'Deadly Affairs: Betrayed By Love: I Want It That Way' chronicles how Carolyn was found brutally murdered and even follows the ensuing police investigation that brought the perpetrator to justice. Let's delve into the details surrounding the murder and find out more, shall we?
How Did Carolyn Roberts Die?
A resident of Seattle, Washington, Carolyn Roberts was described as a lively and kindhearted individual who was in love with life. Before her marriage, Carolyn lived in Bellevue, Seattle, where she worked at a prominent property-management firm. She even met her future husband Robert Durall there, and once the couple married after four years of dating, they settled in Renton Hill for a peaceful life. Robert had a cushy job as a computer expert, and in the initial years of their marriage, Carolyn stayed at home taking care of their three children. However, as time passed, she grew bored at home and soon found employment at a local Morgan Stanley Dean Witter branch. While people who knew her described her as someone extremely helpful who loved making new friends, her sudden disappearance came as a surprise to most as it wasn't like Carolyn to abandon her children without notice.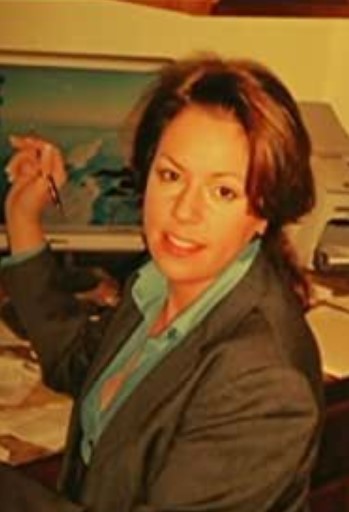 In August 1998, Carolyn and Robert looked forward to a quiet few days as their children were visiting their grandparents. However, tragedy soon struck as, on August 7, 1998, her co-workers noticed that Carolyn had not turned to work. On the other hand, Robert called the police to report his wife missing, claiming that she might have run away with a man she met online. While Carolyn's family and friends vehemently refuted this explanation, authorities registered a missing person's case and began a thorough investigation. Still, even after days of searching, there was no news of the missing woman. Although the police did find Carolyn's car in the parking lot of an airport hotel on August 19, the trail ended there abruptly. Eventually, weeks later, law enforcement officials were led to a remote mountain pass about 45 minutes away from the city from where they recovered Carolyn's body. While an autopsy determined that she had died from blunt force trauma to the head, the bruises all over her body made it evident that her killer had beaten her mercilessly.
Who Killed Carolyn Roberts?
While the police treated Carolyn's disappearance as a missing person's case in the initial few days of the investigation, evidence soon indicated a homicide. For starters, Robert accused Carolyn of running away with a man she had met online, although authorities discovered that she had called off the affair several days before going missing. On the other hand, although Caroyn's car was located in the parking lot of an airport hotel, there was no indication of her ever being there, indicating that the killer might have planted the vehicle there. Further information surfaced when officers interviewed Carolyn's colleagues, who claimed that she was planning on divorcing Robert. Her co-workers even claimed that the missing woman had asked them to call the cops if she ever failed to turn up to work without notice.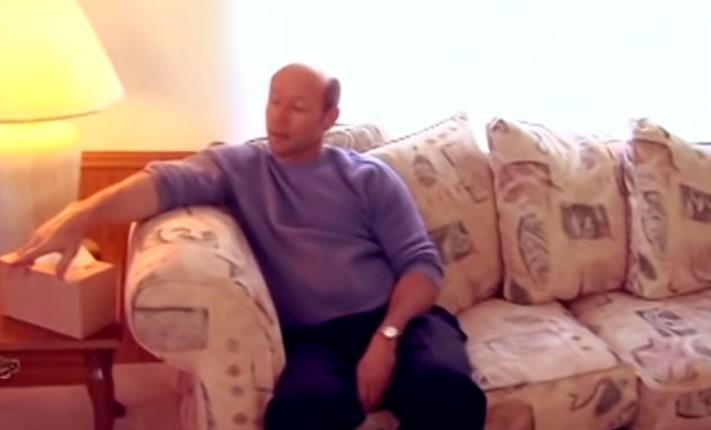 Eventually, law enforcement officers discovered that even Robert had indulged in infidelity and had talked to women online. One of these women, Shelley Arenas, approached the cops and mentioned that Robert had wished for his wife to be dead during their first meeting. She also claimed that she received a message about Carolyn's disappearance and thought the police should know how Robert's actual mindset. That was when law enforcement authorities got a warrant to search Robert's home, and although it seemed pretty clean, an ultraviolet light revealed large blood splatters all around the house. Additionally, Robert's co-worker found a list on his desk that detailed the steps he took after killing his wife. Hence, armed with such incriminating evidence, authorities wasted no time in arresting Robert and charging him for his involvement in Carolyn's murder.
Where Is Robert Durall Now?
Interestingly, once in police custody, authorities struck a deal with Robert in which they convinced him to lead them to Carolyn's body in exchange for keeping this information out of his trial. Hence, when Robert was produced in court, he pled not guilty and claimed that several masked men had killed his wife before forcing him to dispose of her body and clean the house. Additionally, reports claim that Robert had asked an ex-convict named Elmer Clark to murder one of Carolyn's alleged lovers. However, Clark was in no mood to entertain such a request and immediately approached his lawyer, who got in contact with the police.
Eventually, after contemplating for a bit, the jury convicted Robert of first-degree murder, and the judge handed him a prison sentence of 46 years and eight months. Hence, with Robert still not eligible for parole, he remains incarcerated at the Monroe Correctional Complex in Monroe, Washington.
Read More: Patricia Heath Murder: Where Is Larry Cragun Now?