'Las Vegas' is an acclaimed comedy-drama television series that captivated audiences for five thrilling seasons. Created by Gary Scott Thompson, the show premiered on NBC on September 22, 2003, and concluded on February 15, 2008. Set within the glamorous and exhilarating world of the Las Vegas Strip, the series centers around Montecito, a fictional hotel and casino. The gripping storyline revolves around a dynamic team of employees navigating the bustling establishment's complex and ever-changing challenges.
From the intricacies of casino security to the complexities of restaurant management and valet parking, 'Las Vegas' offers a compelling blend of thrilling drama, heartwarming moments, and side-splitting comedy, making it a must-watch for fans of both genres. Fans of the show must be curious to know where their favorite actors from the show are now. If you are one of them, we've got you covered.
Where is Josh Duhamel Now?
Joshua David Duhamel is an accomplished actor who has made a name for himself in television and film. Initially gaining recognition through modeling, he began acting as Leo du Pres in the ABC soap opera 'All My Children.' Duhamel's talent transcended the small screen, leading him to notable appearances in various blockbuster films. He became a prominent figure in the 'Transformers' franchise, starring in four of the films, including 'Transformers: The Last Knight.' His filmography also boasts titles like 'When in Rome,' 'Life as We Know It,' 'New Year's Eve,' 'Safe Haven,' and 'You're Not You.' Moreover, Duhamel showcased his versatility by starring in the CBS crime drama 'Battle Creek' and the Netflix superhero series 'Jupiter's Legacy.'
Duhamel has demonstrated his range outside of acting by lending his voice to the popular video game 'Call of Duty: WWII' and appearing in the coming-of-age film 'Love, Simon.' His most recent endeavors include playing the role of Sheldon Sampson in 'Jupiter's Legacy' and portraying Jacob Lee in the survival horror game 'The Callisto Protocol.' Duhamel's personal life has also garnered attention. He was previously married to singer Fergie from 2009 to 2019 and tied the knot with Audra Mari in 2022. Additionally, he is a proud parent with one child.
Where is James Lesure Now?
James Lesure is a highly regarded television actor known for his impressive performances in various popular series. One of his notable roles was on the sitcom 'For Your Love,' where he showcased his talent from 1998 to 2002. However, his role on the NBC comedy-drama Las Vegas, which aired from 2003 to 2008, gained him widespread recognition. Lesure's versatility is evident in his diverse roles. He appeared in 'Girlfriends' Guide to Divorce' from 2017 to 2018, portraying a baseball coach in seasons 3, 4, and 5.
Additionally, the actor had a recurring role as an FBI agent on 'Good Girls' in 2018. Later that same year, he took on the role of Congressman Trey Thomason in 'Salvation.' In 2019, Lesure appeared as Henry, the boyfriend of Sarah Jessica Parker's lead character Frances, in the third season of the HBO series 'Divorce.' In 2021, Lesure secured a main role in the television show 'Rebel,' further solidifying his presence in the industry. While his professional accomplishments are well-known, it is worth noting that, as of now, he is currently single, focusing on his career and personal endeavors.
Where is Vanessa Marcil Now?
Vanessa Marcil has significantly impacted the television industry throughout her career. She is best known for her standout roles on popular TV shows. Marcil gained widespread recognition for her portrayal of Brenda Barrett on the long-running soap opera 'General Hospital.' Her compelling performance as Gina Kincaid on 'Beverly Hills, 90210' further solidified her status as a talented actress.
In addition to her television work, Marcil has ventured into the world of made-for-TV movies. In 2014, she starred in the Hallmark Channel movie 'Stranded in Paradise,' and the following year, she joined the cast of the reality series 'Queens of Drama,' which focused on the lives of former soap-opera actresses attempting to pitch a pilot for a television network. Marcil continued her collaboration with Hallmark in 2016, starring in 'The Convenient Groom.'
Beyond her professional achievements, the actress has made headlines for her personal life. She was previously married to Corey Feldman from 1989 to 1993 and later to Carmine Giovinazzo from 2010 to 2013. She has a child and has had notable relationships with actors Brian Austin Green and MC Martin, with whom she is currently engaged.
Where is Molly Sims Now?
Molly Sims is an accomplished fashion model and actress. She has made a significant impact in both industries throughout her career. Sims has been featured in major campaigns for renowned fashion brands such as Jimmy Choo, Escada, Giorgio Armani, Michael Kors, and Chanel. Notably, she became a familiar face in the Sports Illustrated swimsuit issue during the early 2000s and walked the runway for the annual Victoria's Secret Fashion Show in 2001.
Transitioning into acting, she showcased her talent and versatility in this popular show. Sims also appeared in the film 'The Wrong Missy,' where she portrayed the character of the "right Missy." In her personal life, the actress married Scott Stuber, a Netflix executive, on September 24, 2011, at a Napa Valley vineyard. The couple is blessed with three children, two sons born in 2012 and 2017 and a daughter born in 2015.
Beyond her professional accomplishments, Sims is actively involved in various philanthropic endeavors. She has participated in a special edition of Who Wants to Be a Millionaire, winning $125,000 for ovarian cancer research. The TV personality is a global ambassador for Population Services International's Five & Alive program, which addresses health crises affecting children under five and their families. Additionally, she serves as an ambassador for Operation Smile.
How Did James Caan Die?
James Caan was a highly acclaimed actor who left an indelible mark on the film industry. He achieved prominence for his portrayal of Sonny Corleone in the iconic film 'The Godfather,' a role that garnered him an Academy Award and Golden Globe nominations for Best Supporting Actor. Caan reprised his role in 'The Godfather Part II.' Throughout his career, he portrayed significant roles in various feature films, including 'Cinderella Liberty,' 'Rollerball,' 'A Bridge Too Far,' and others. He continued to impress audiences with his performances and garnered critical acclaim for his contributions to the film industry.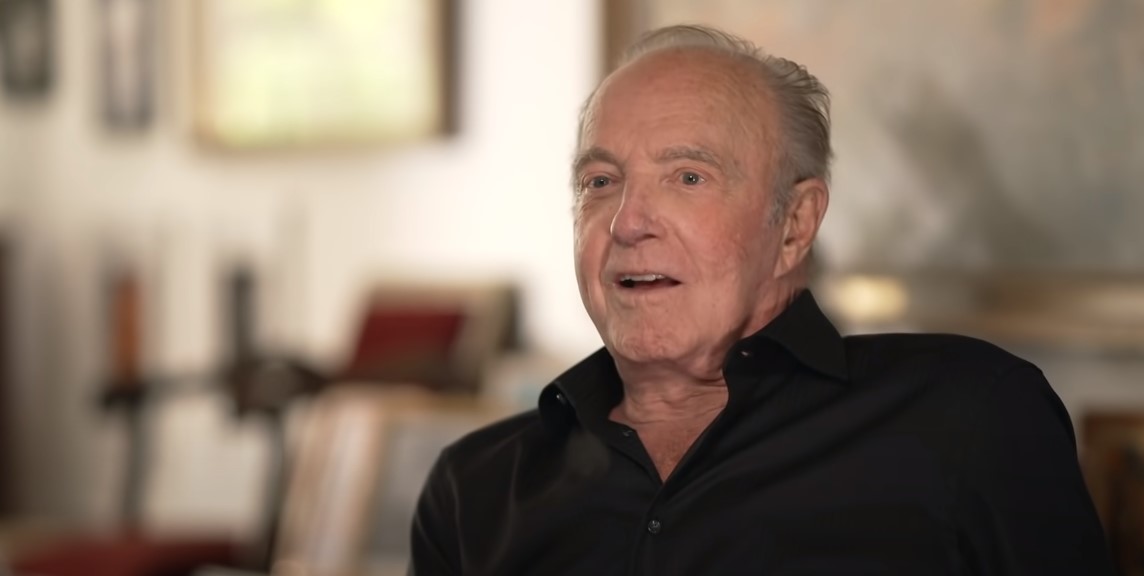 In recognition of his contributions, the actor received a Motion Pictures Star on the Hollywood Walk of Fame in 1978. After a brief hiatus from acting, Caan returned with notable roles in films such as 'Gardens of Stone,' 'Misery,' 'Honeymoon in Vegas,' Eraser,' and 'Get Smart.' James Caan sadly passed away on July 6, 2022, at 82. According to official records, the cause of his death was a heart attack and coronary artery disease. The news of his passing was shared by his family in a tweet, expressing their deep sadness at his loss. James Caan is survived by his five kids — daughter Tara and sons Scott, Alexander, James, and Jacob.
Where is Nikki Cox Now?
Nicole Avery Cox gained recognition for her roles in popular television series such as 'Unhappily Ever After,' 'Las Vegas,' 'The Norm Show,' and 'Nikki.' Cox took on various endeavors during her career. In addition to her acting work, she showcased her writing skills and was nominated for a Grammy Award for Best Comedy Album as the sole writer for Jay Mohr's album 'Happy.' Cox dated her 'Unhappily Ever After' co-star Kevin Connolly during their time on the show.
In 1997, the actress was engaged to Bobcat Goldthwait, who voiced the character of Mr. Floppy on the same show. On December 29, 2006, she married comedian/actor Jay Mohr, whom she met on the set of 'Las Vegas.' In December 2008, Mohr legally added her last name to his, changing his name to Jon Ferguson Cox Mohr. The couple has a son together but announced their separation in May 2017. Their divorce was finalized in August 2018.
Where is Mitch Longley Now?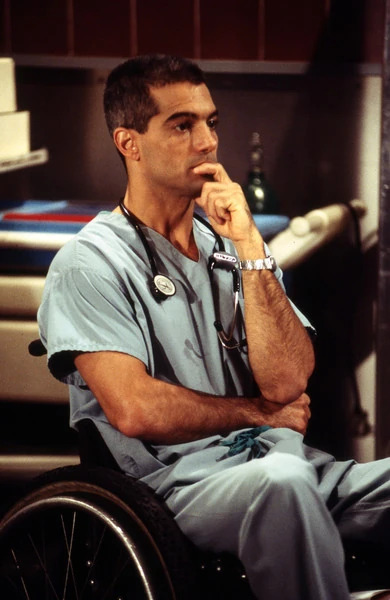 Mitch Longley began his career in the fashion industry before transitioning to acting. After graduating in 1989, he returned to his hometown in Norwalk, Connecticut. In 1990, Longley had the opportunity to meet renowned fashion photographer Bruce Weber through a friend. This led to a meeting with fashion designer Ralph Lauren, who hired Longley as a fashion model for his ad campaigns.
Longley's modeling shots in fashion magazines caught the attention of a director from the daytime soap opera 'Another World,' who was interested in his potential as an actor. In 1991, Longley was cast as young attorney Byron Pierce in his first professional acting role on 'Another World.' After leaving 'Another World,' Longley spent some time traveling before permanently relocating to Southern California in December 1993 to pursue his acting dreams. However, his life took a dramatic turn on March 13, 1983, when he was involved in a severe car accident.
The actor fell asleep at the wheel and crashed into a wall a few blocks from his home. The accident resulted in a spinal cord injury, leaving him paralyzed from the waist down. Despite this life-altering event, Longley showed incredible resilience. He completed his high school education while undergoing rehabilitation and even walked with the aid of braces to accept his diploma. Since the accident, Longley has used a wheelchair for mobility. He has overcome his challenges and continued to pursue his passion for acting, carving out a successful career in the entertainment industry.
Where is Marsha Thompson Now?
Marsha Thomason Sykes is a British actress known for her work in television and film. She gained recognition for her role as Sara Evers in Disney's 'The Haunted Mansion' and as Naomi Dorrit in the ABC series 'Lost,' FBI agent Diana Berrigan in the USA Network series 'White Collar,' and DS Jenn Townsend in the ITV crime series 'The Bay.'
Additionally, the actress has made guest appearances on various shows such as 'NCIS: Los Angeles,' 'The Good Doctor,' 'SEAL Team,' 'Better Things,' and 'MacGyver.'In terms of voice acting, Thomason lent her voice to the character Greta in the animated series 'Castlevania.' She has also taken on recurring roles, such as Eve in 'Magnum P.I.' and Dr. Cheryl Werner in an episode of 'MacGyver.' On April 5, 2009, Thomason married lighting technician Craig Sykes in Malibu, California. The couple welcomed their daughter in June 2013. Currently, she continues to pursue her acting career and is starring as DS Jenn Townsend in 'The Bay.'
Where is Cheryl Ladd Now?
Cheryl Ladd, born Cheryl Jean Stoppelmoor, is an actress, singer, and author. She is best known for her role as Kris Munroe in the ABC television series 'Charlie's Angels.' In addition to her television work, Ladd has appeared in various films, including 'Purple Hearts,' 'Millennium,' 'Poison Ivy,' 'Permanent Midnight,' and 'Unforgettable.' She also showcased her talent on Broadway, starring in the title role of 'Annie Get Your Gun' from September 2000 to January 2001.
Ladd and her co-angel Jaclyn Smith accepted the 2010 TV Land Pop Culture Award for 'Charlie's Angels' in April 2010. She has made guest appearances in several TV productions, such as the Hallmark Channel movie 'Love's Everlasting Courage,' the NCIS episode 'Thirst,' and the series 'Chuck,' where she portrayed Sarah Walker's mother. In 2022, Ladd partnered with Louis Van Amstel in season 31 of 'Dancing with the Stars.'
Ladd was initially married to fellow actor David Ladd in 1973, with whom she has a daughter named Jordan Ladd. Although they divorced in 1980, she kept his surname. Since 1981, Ladd has been married to music producer Brian Russell, and they have a stepdaughter named Lindsay Russell. Furthermore, Ladd is involved with Childhelp, a non-profit organization dedicated to child abuse prevention and treatment, serving as a celebrity ambassador for the cause.
Where is Tom Selleck Now?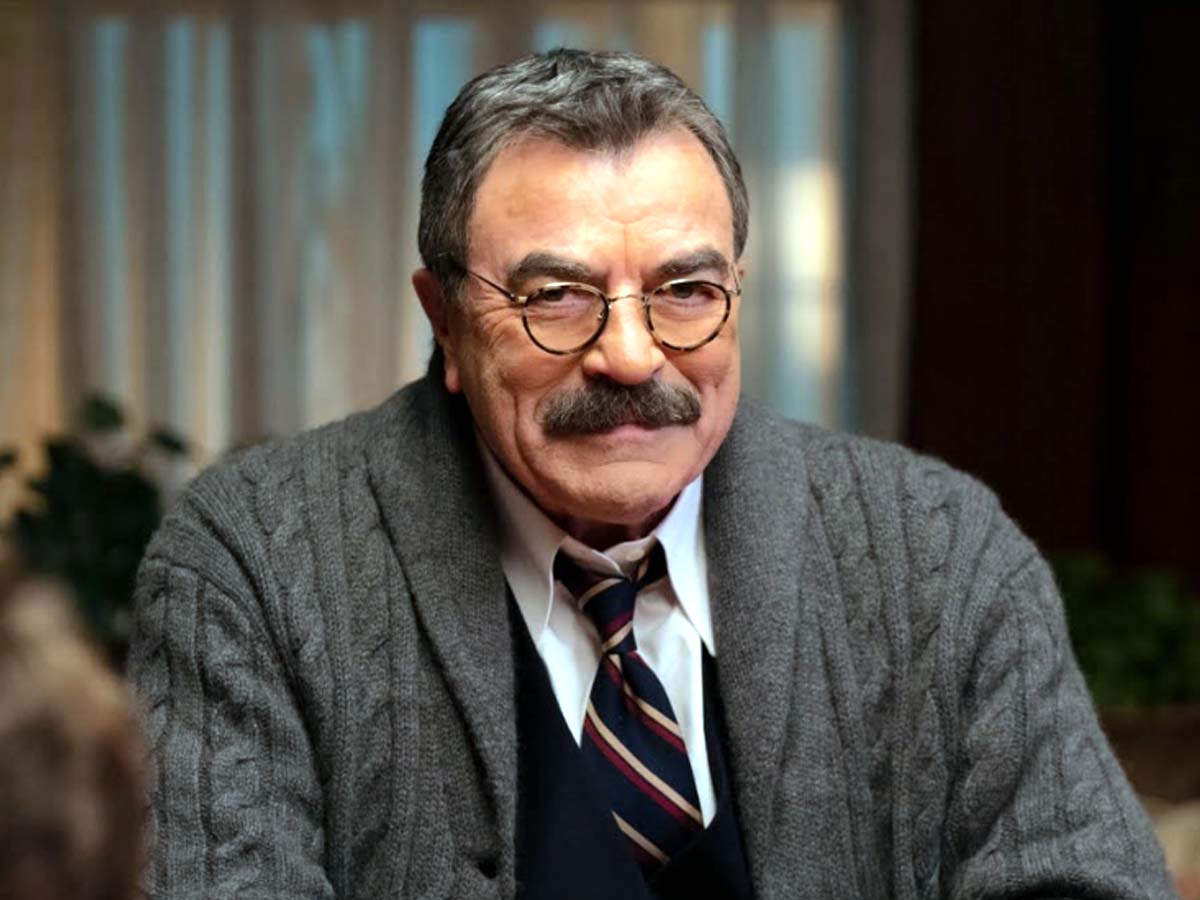 Thomas William Selleck is an actor known for his roles in television and film. He gained fame for portraying private investigator Thomas Magnum in the television series 'Magnum, P.I.,' which earned him critical acclaim and several Emmy Awards nominations. He won the Emmy for Outstanding Lead Actor in a Drama Series in 1985. Since 2010, Selleck has starred as New York City Police Commissioner Frank Reagan in 'Blue Bloods.'
Selleck has also played the role of small-town police chief Jesse Stone in a series of television films based on the novels by Robert B. Parker, starting in 2005. In addition to his television work, he has appeared in various films, including 'Three Men and a Baby' and its sequel 'Three Men and a Little Lady,' 'Quigley Down Under,' 'Mr. Baseball,' and 'Lassiter.' He has had recurring television roles as Monica Geller's love interest Dr. Richard Burke on 'Friends,' Lance White on 'The Rockford Files,' and A.J. Cooper on Las 'Vegas.' Selleck also starred in the television western film 'The Sacketts,' based on the books by Louis L'Amour.
Besides his acting career, Selleck is a California Army National Guard veteran and a National Rifle Association (NRA) spokesman. He has endorsed National Review magazine and co-founded the Character Counts! organization. In 2021, Selleck made his album debut singing "Yessir, That's My Baby" with Nicolas King on King's album 'Act One,' recorded live in 2001 during their run of 'A Thousand Clowns.' Selleck has been married twice. His first marriage was to Jacqueline Ray from 1971 to 1982, and he has been married to Jillie Mack since 1987. The veteran actor has two children.
Read More: Best Drama Series on Netflix