'Queen Havoc and Her Murder Cult' Podcast depicts how Cecilia Steyn led a group of killers, comprising of a mother, Marinda Steyn, and her two children, Le Roux and Marcel, along with other associates, including Zak Valentine and John Barnard. The group committed 11 murders in the South African city of Krugersdorp between 2012 and 2017 before being caught by the authorities. If you want to learn more about the complex case, including why and how they committed the crimes, here's what we know.
Who is Cecilia Steyn?
Cecilia Steyn's story starts in 2012 when she infiltrated a religious group called Overcomers Through Christ (OTC) under the guise of requiring deliverance from Satanism. Soon, Zak Valentine, his wife Mikeila, and Marinda Steyn also joined the group. Cecilia, a policeman's wife, convinced Ria Grunewald, the head of the church, that she needed constant prayer since she had just exited a satanic church, and the move had made her experience continued demonic attacks. The latter believed her and promised to help her get out of the situation that she was in by praying for her.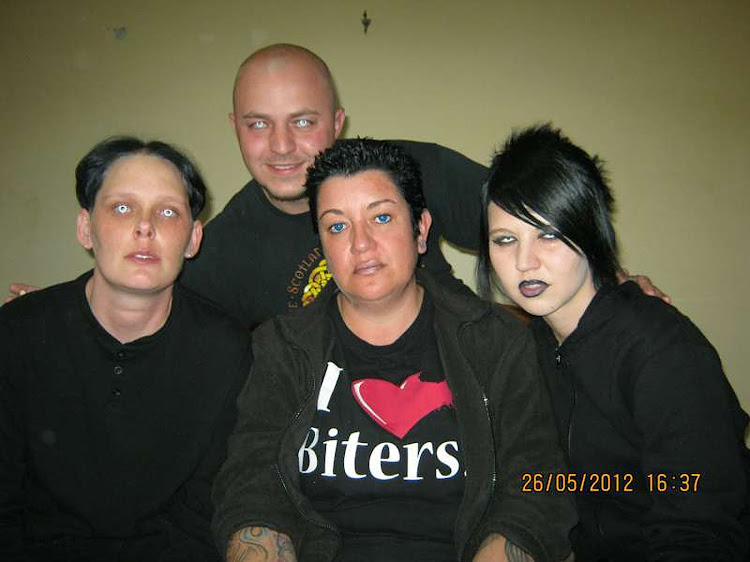 Soon, the relationship between Ria Grunewald and Cecilia soured when the former found out she had been lying to her. Ria chose to cut her association with Cecilia, which prompted the latter to take revenge by getting back at her. She formed a group named "Electus per Deus" (Chosen by God) along with the Valentines and Marinda and launched a series of attacks against members of OTC. Their first plan of action was placing homemade bombs under the cars of people attending an OTC course on July 2, 2012.
However, the group was nearly spotted, and they fled before they could ignite the explosives. Later that month, they started a fire and broke windows at the Lighthouse Christian Centre in Randburg. Cecilia allegedly left a note on the building's gate that read, "Ria, who is going to protect you now?" Moreover, various OTC members and Ria's acquaintances complained about receiving threatening text messages in July and August 2012. Furthermore, Cecilia and her accomplices succeeded in setting off explosives near cars at an OTC meeting on July 11.
Reports stated an obsessed Cecilia falsely blamed Natacha Burger – an active member of OTC – to be the reason behind the deaths of several kids. She even convinced Zak to kill her, and he broke into the Wierdapark flat of Joy Boonzaier, a close friend of Natacha. He forced her to write a note to the latter, asking her to drop by her apartment on the way back from work. When Natacha arrived, Zak stabbed both her and Joy to death. The group's next victim was Reginald John Edwin Bendixon, a semi-retired pastor who occasionally lectured at OTC.
Ria regarded John as her mentor, and a vengeance-filled Cecilia decided to kill him. Under the guise of law enforcement, Zak and Marinda entered the pastor's home and fatally attacked him with a hand axe, resulting in his death due to multiple stab wounds. At this point, Mikeila — Zak's wife — had become disillusioned with the group's activities and wanted out. Consequently, he and Cecilia considered her a liability and decided to kill her. Zak ensured he had an iron-clad alibi by going to work on October 4, 2012.
Before leaving for work, Zak put a tranquilizer in Mikeila's coffee and handed Marinda a set of house keys and a gate remote. She and her then-14-year-old daughter, Marcel, killed the 25-year-old victim by smashing her skull with a blunt object and stabbing her several times as she lay on her bed. According to reports, Mikeila had been stabbed around sixty times, with her blood spattered on the ceiling. In addition, Cecilia allegedly planned on having Ria's son, Joshua Grunewald, slaughtered, but the three hitmen she hired never carried it out.
Where is Cecilia Steyn Now?
The group took a three-year hiatus before they continued with their murder streak when they seemingly ran out of money. Cecilia devised a scheme to obtain money through insurance fraud, theft, and murder. One of the members, John Barnard, set up a meeting between his employer, Peter Meyer, and the group to discuss a "business venture." On November 27, 2015, Valentine, Marinda, and Marcel arrived at Peter's home, tied him and his wife, Joan, up, and demanded money. Zak then stabbed the couple to death when they could not provide much cash.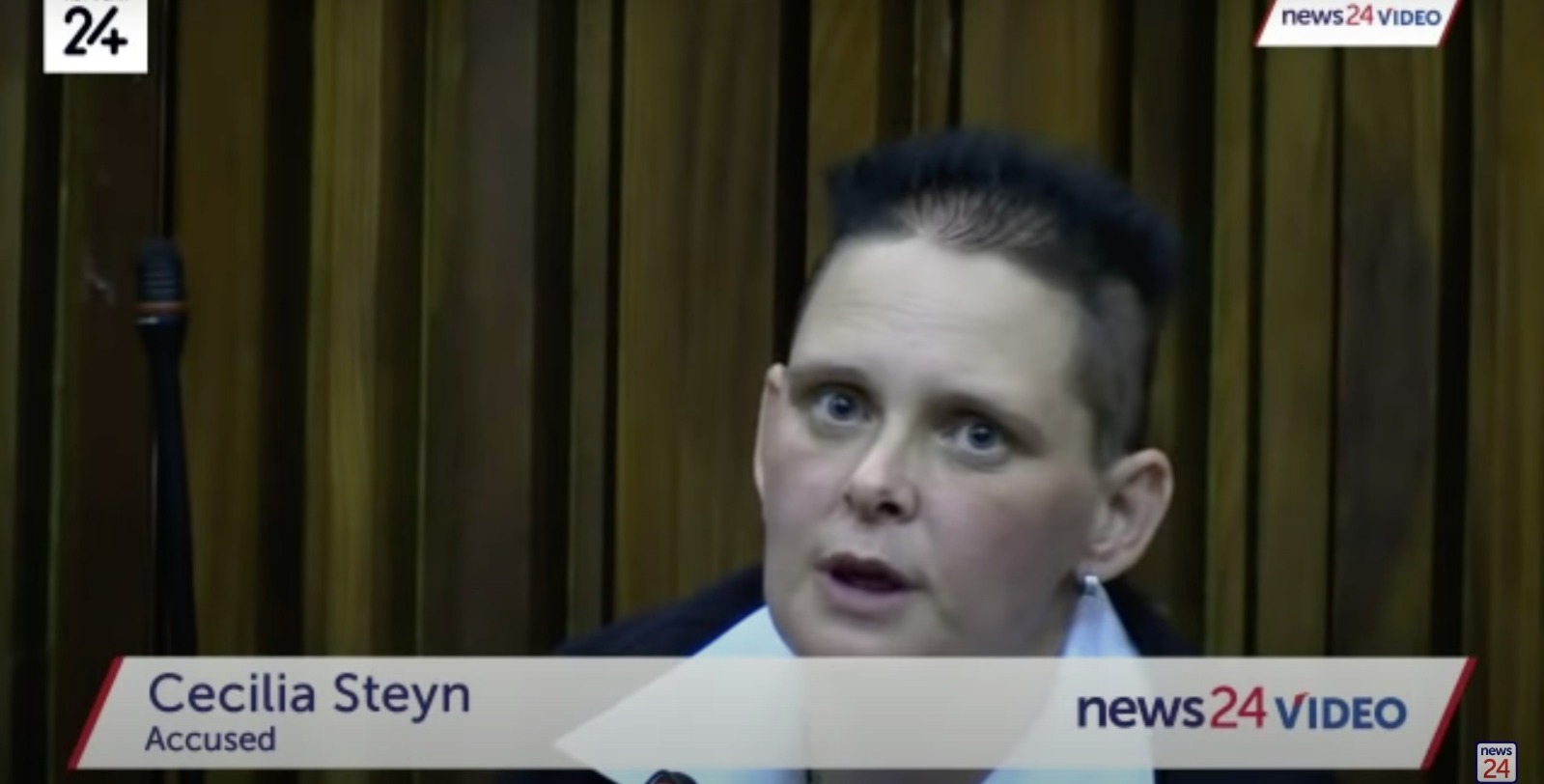 Cecilia's following scheme involved faking Zak's death to get a life insurance payout of R3.57 million and decided to use a street vendor, Jarod Jackson, as a pawn. Marinda's son, Le Roux, drugged and strangled Jarod before setting the body in the driver's seat of Zak's Mercedes-Benz SLK and setting the vehicle on fire on December 16, 2015. Marinda identified Jarod's charred remains as Zak's body the following day and obtained a death certificate to secure the insurance payout with Cecilia as the primary beneficiary.
From then onwards, the group embarked on a series of appointment murders where they would set up false appointments with victims and intimidate them until they handed over their bank cards. Marcel would go to a nearby ATM and verify whether the PIN was correct, after which they would be killed. The first victim was Glen McGregor, 57, a Tax Consultant from Randfontein, who was forced to transfer R6,000 before being shot dead at his home on January 27, 2016.
Anthony Scolefield, 67, a Tax Consultant, was strangled and placed inside the trunk of his abandoned car in May 2016 after the group withdrew R16,600 from his accounts and used his cards at various shops in Krugersdorp. The third victim was Kevin McAlpine, 29, who met a similar fate on May 26, with R1,300 withdrawn from his accounts. The group's final victim was 52-year-old Real Estate Agent Hanlé Lategan, who was killed on May 30 after the group removed R3 000 from her account.
A few weeks after Hanlé's murder, Marinda's children — 20-year-old Le Roux and 18-year-old Marcel were arrested. After intense interrogation, they confessed to the crimes, and Zak, Cecilia, Marinda, and John were detained in the following weeks. All the members were handed varying life sentences, with Cecilia being considered the mastermind and sentenced to 13 life terms on August 19, 2019, after being convicted of 11 counts of murder. On top of it, the mother of two was found guilty of robbery, illegal weapons possession, and insurance fraud.
Read More: Megan Todt Murder: Where is Anthony "Tony" Todt Now?