Crime Junkie Podcast chronicles how 42-year-old Megan Todt and her three children were murdered inside their Celebration, Florida, home with their family dog in January 2020. The authorities stated the five had been lying dead for almost two weeks, and the perpetrator was shockingly arrested while living with the decomposing corpses. The podcast episode tries to untangle the complex case by presenting a chronological view of events. If you're interested in finding out what happened, here's what we know.
How Did Megan Todt Die?
Megan Denise Gula Todt was born to Albert J. Gula and Gail (Kopko) Gula in Uncasville in New London County, Connecticut, on January 28, 1977. She was raised in Montville and attended Montville High School, where she was a drum major and played tennis. Following her undergraduate studies, Megan earned her Master's Degree in Physical Therapy from Sacred Heart University. As a talented singer, flute, and piano player, she shared her passion with her three children — Aleksander "Alek" J. Todt, Tyler J. Todt, and Zoe Todt.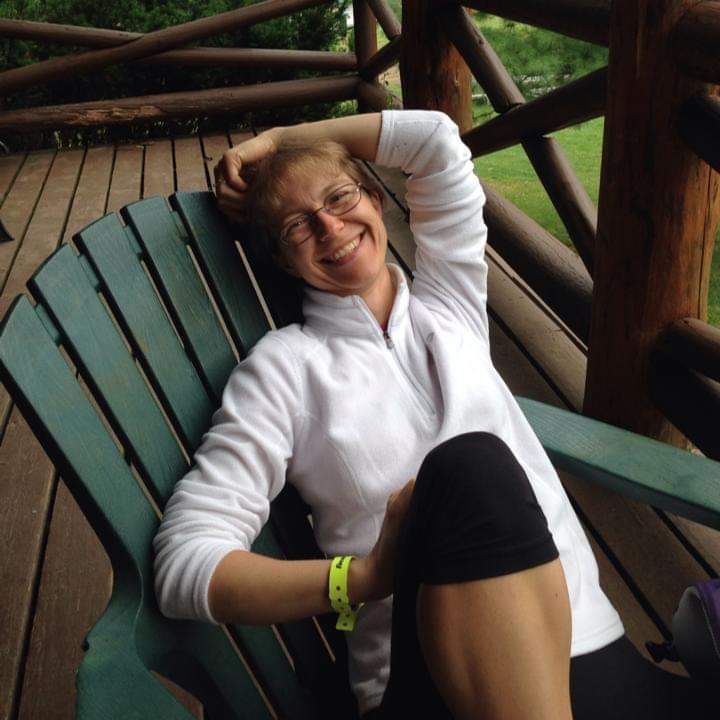 According to family sources, Megan had an exciting zest for life and learning and gave her children that same enthusiastic curiosity for the world around them. The oldest Alek was born in Kissimmee in Osceola County, Florida, on September 26, 2006. A gifted musician, he played the piano and was learning how to play the violin. With striking blue eyes and exuberant confidence, Alek was an avid reader who loved playing soccer, riding bikes, and skateboarding with his brother, Tyler.
Tyler was born in Kissimmee on December 30, 2008, and was the comic relief who loved to make everyone laugh and smile. The young boy was quick to joke and play around, but his carefree nature always carried a concern for others. Tyler excelled in mathematics, was an accomplished piano player, and was learning folk guitar. He was a hard-working competitor who loved playing soccer with his brother, and they went swimming whenever permitted. The youngest of Megan's children, Zoe Elizabeth Todt, was born in Kissimmee on July 23, 2015.
Zoe was full of life and was known to everyone as "Princess Zoe." She had beautiful blonde curly hair and was always laughing, smiling, and singing. The little girl loved being part of the Montessori Academy of Celebration community and was eager to start her ballet lessons. In addition, she had a musical spirit and was not shy about playing her harmonica all around the house. Breezy, the family dog, became part of the Todt clan in June 2014 and went everywhere with them, serving as their loyal and faithful companion.
Hence, it was shocking when FBI agents and Osceola County deputies discovered the bodies of Megan, her three children, and Breezy inside their Celebration, Florida, home on January 13, 2020. The family members were located in beds throughout the house, stabbed in their stomachs, and smothered to death with crucifixes gripped in their hands. The decomposing bodies were wrapped in blankets, with the autopsy reports showing they had each consumed toxic amounts of Benadryl.
Who Killed Megan Todt?
Anthony "Tony" Todt dated Megan, a Physical Therapist and Yoga Instructor, in college, and the two later married. According to one of their batchmates, Gina, who attended Sacred Heart University with the two, recalled they were high-school sweethearts. Gina added, "She [Megan] was the type of person who had it all yet was humble. Tony was a residential advisor for the townhouses I lived in, and he was always there to offer help or advice to all the residents with roommate conflicts. He was just an all-around people person."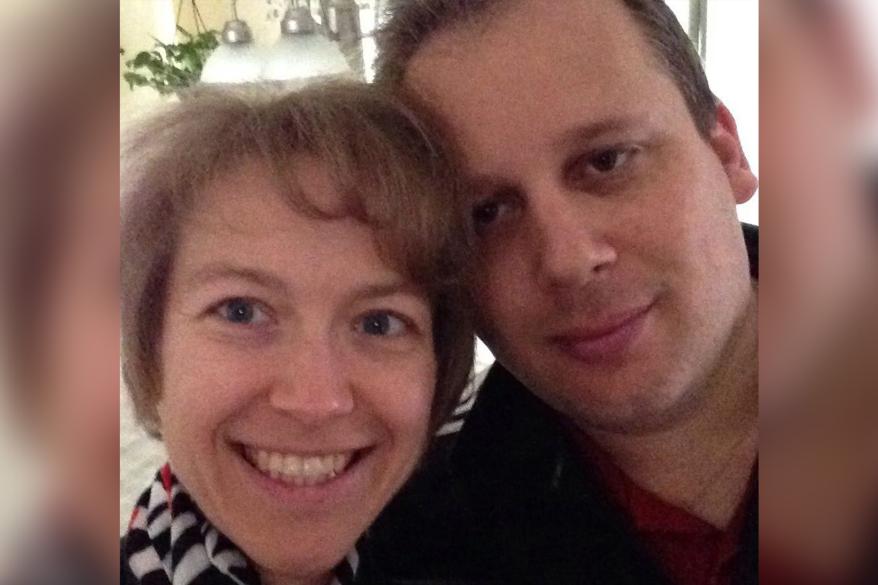 Gina claimed, "They adored each other and were high school sweethearts." After marrying, the Todts purchased a house in Colchester, Connecticut, in 2006. The family was well-known by neighbors, and the three children were encouraged to get involved in the arts and music. Tony often volunteered as a youth soccer coach and worked with children with disabilities. Besides, he built a physical therapy clinic named Family Physical Therapy in Colchester, where he and Megan worked together till the birth of their children when she became a stay-at-home mother.
Records from the United States Department of Health and Human Services show Tony was accused of billing insurance companies for physical therapy services he never performed at his Colchester clinic. Six people who were either patients at Family Physical Therapy or the parents of patients reported that their insurance was billed for appointments they never attended, in some cases, hundreds of times. According to federal documents, the investigation into Tony's billing practices started in April 2019.
By then, the Todt family had shifted to Celebration, Florida, with Tony continuing to visit his clinic on weekdays. Reports stated authorities raided the clinic a month in late 2019, and he allegedly admitted to falsely billing Medicaid, saying neither his wife nor his employees were aware of the fraud. Court records further stated an eviction notice was filed in a Florida court for the Todts' Celebration residence just before Christmas 2019. According to the documents, they signed a one-year lease in May 2019 but missed a December payment of more than $4,000.
Moreover, records showed one of Tony's family members contacted law enforcement in Florida to check on the family's well-being on December 29. The relative told the officers she had been told the family had the flu and had not heard from them in two days. Consequently, deputies responded to the welfare call but could not reach anyone in the home. Since they did not see anything suspicious, the police never followed up on the query. According to state records, Tony's license to practice physical therapy lapsed in September 2019, while Megan's license was still active.
Connecticut's Office of the Attorney General noted an open False Claims Act investigation into Tony and his business. When federal officers went to the Todt residence to serve him with a warrant connected to the probe, they found the bodies of his wife, three children, and the family dog. A visibly shaken and ill Tony was also present, and the officers arrested him before taking him to the hospital, where he was diagnosed with overdosing on Benadryl. He was charged with four counts of first-degree murder and an animal cruelty charge.
Where is Anthony "Tony" Todt Now?
After his arrest, Tony was recorded telling the investigators he had spent weeks at his Celebration home with the decomposing bodies of his dead family. According to reports, he unsuccessfully tried to kill himself by overdosing on Benadryl and stabbing himself. Tony claimed he killed his family with his wife's support and alleged he had made a death pact with her over fears of an apocalypse. However, during his April 2022 trial, he stated that Megan killed the kids when he was not home.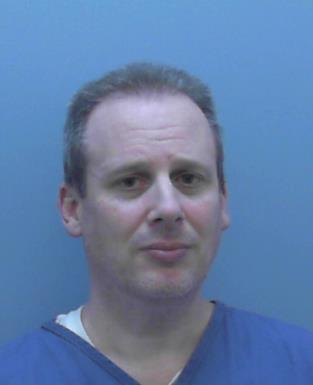 Tony testified, "She had blood on her shirt, and after that, after I said a few uncolored words to her, I went and discovered the kids. I went into the rooms and found them dead." According to him, Megan had Lyme disease and depression because of miscarriages. Tony claimed he initially took the blame because he wanted to cover for his wife and had echoed the same sentiments in a previously written letter to his father. In an ironic twist of events, his father, Robert, had also been convicted in 1980 in an attempt to assassinate his wife, Loretta.
Nonetheless, the court refuted Tony's claims, and he was sentenced to life without the possibility of parole on each murder charge and an additional year sentence on the animal cruelty charge to be served consecutively. While announcing the verdict, the presiding judge called him a "destroyer of worlds." According to court records, the 47-year-old is incarcerated at the Santa Rosa Correctional Institution in Milton, Florida.
Read More: Jasmine Robinson: Found or Missing? Is She Dead or Alive?