A regular outing to the movies turned out to be fatal for Gulf War veteran Chad Oulson, who lost his life in what can be called a tragic misunderstanding. A+E Network's 'Taking the Stand' season 2 episode 4 chronicles the shocking 2014 murder and how the perpetrator was immediately apprehended. However, the investigation proved to be quite tricky, as the killer tried defending themselves with the help of an unusual law. Now, if you wish to learn more details about this case, here is everything we can tell you.
How Did Chad Oulson Die?
Born on September 28, 1970, Chad Oulson grew up in Clayton, Illinois, and joined the military after graduating high school. During the Gulf War, he was a part of Operation Desert Storm, and once he left the army, he worked as a Finance Manager at Sky Power Sports in Port Richey, Florida. In his free time, Chad enjoyed dirt biking, boating, playing the guitar, and spending time with his little daughter, Alexis. Besides, loved ones remember the army veteran as a genuine and humorous person who helped anyone in need.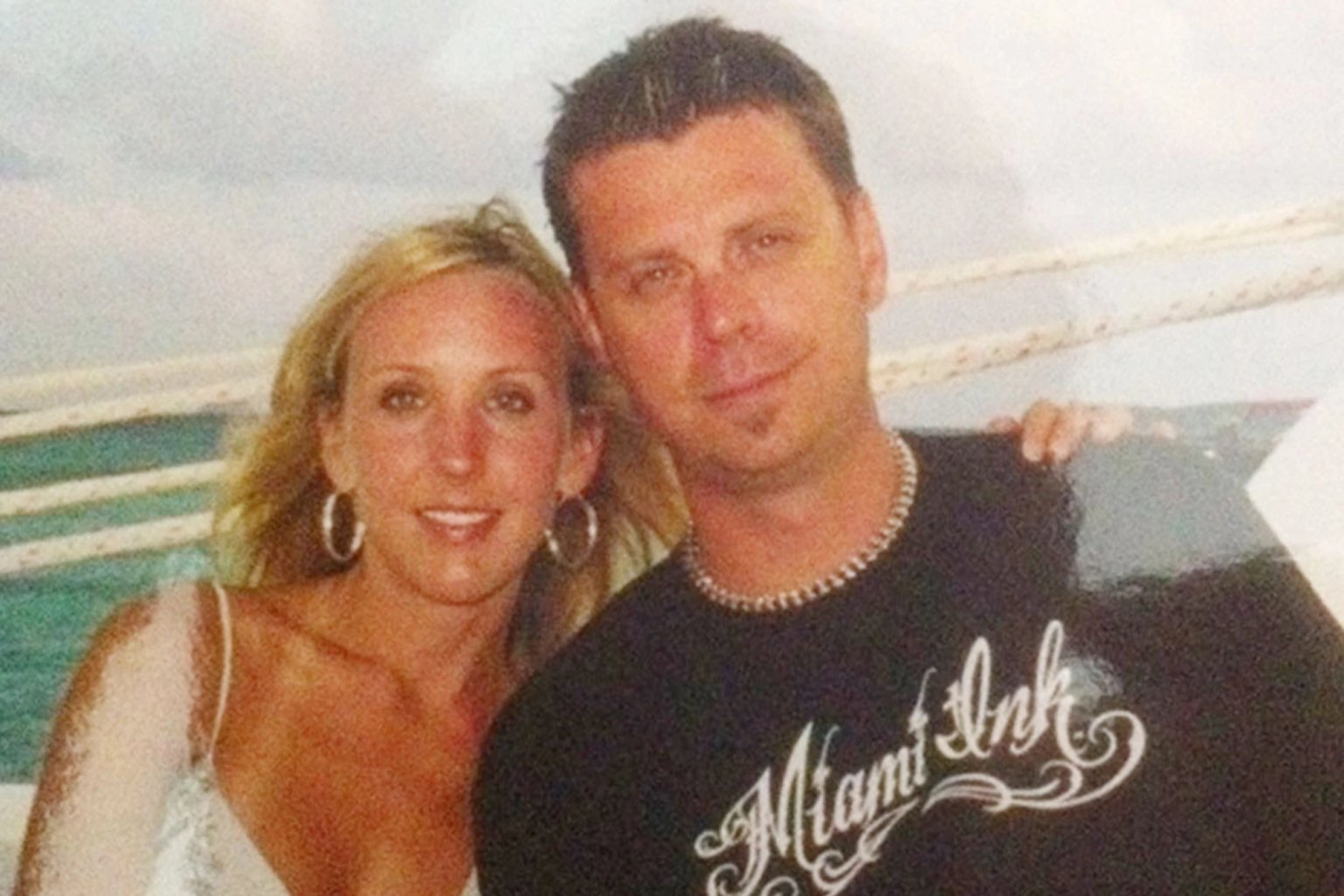 Chad's endearing qualities are what made his sudden demise all the more painful for his friends and family. On January 13, 2014, he and his wife, Nicole Oulson, decided to head out for a lunch and movie date. The couple went to watch the movie 'Lone Survivor' at The Grove 16, a movie theater in Wesley Chapel, a Tampa Bay area suburb. Once they settled down in the hall, Chad took out his phone and texted his daughter's daycare to ensure she was doing fine.
However, things soon turned ugly when the army veteran got into a verbal altercation with a man in the row behind him. The brief argument shockingly ended in Chad getting fatally shot and Nicole injuring her finger. As the security personnel tackled the shooter, the 42-year-old victim was immediately rushed to the hospital. Unfortunately, Chad succumbed to his injury, and the autopsy revealed a single gunshot wound in the chest as the cause of his death. On the other hand, Nicole survived with minor wounds on her finger.
Who Killed Chad Oulson?
Once the police reached the movie theatre, the man who shot Chad was immediately arrested and identified as 71-year-old Curtis Reeves Jr. A retired SWAT commander with numerous accolades under his belt, the latter had also come to watch a movie at The Grove 16 on January 13, 2014. Curtis settled in the row behind Chad and Nicole, accompanied by his wife. As per witnesses and surveillance footage, he allegedly got annoyed when the army veteran began texting on his phone during the movie previews.
When the former police officer told Chad to switch off his phone during the movie, a small argument ensued. Curtis then went outside to complain to the theater staff, but when he returned to his seat, more heated words followed, and the victim threw popcorn at his face. Within a flash of a second, the retired law enforcement officer drew out his .380 caliber handgun from his pocket and fired it once at Chad. As a result, Nicole, trying to restrain her husband and had her hand on his chest, got hit by the bullet on her finger.
As Chad fell to the ground, an off-duty deputy present at the scene immediately tackled the weapon out of Curtis' hand, while the latter was seemingly shocked at what he had done. The 71-year-old was soon arrested and told the detectives that he shot the victim in self-defense. When presented in court the following day, Curtis stated that he felt threatened by Chad and had taken out his handgun in retaliation to the latter's throwing an object at his face. According to him, he did not realize that it was popcorn until after he had already fired at the victim.
Curtis insisted that he did not shoot the army veteran intentionally and that his actions were for self-defense. He pleaded not guilty to second-degree murder and aggravated battery (for hurting Nicole) and was held without bond till a further hearing. During his bail hearing, Curtis tried appealing in the court under the Stand Your Ground law. It is a legal provision in Florida that allows an individual to use deadly force in self-defense against certain acts of violence.
Using the law, the retired police officer alleged that he feared Chad was trying to cross over to his seat and attack him, so he reached for his gun in fear. In addition, he alleged that the victim had thrown his cell phone at him or punched him, resulting in him being hit in the eye. In July 2014, Curtis was released after posting a $150,000 bail and placed under house arrest, only allowed to go outside for groceries, medical care, or religious services. Furthermore, he was asked to surrender all his firearms to the state.
During a follow-up hearing in 2017, the court reviewed the surveillance footage from the movie hall and determined that Chad threw popcorn, and not a cellphone as claimed, at Curtis. Not just that, the judge felt that the video did not support the former police officer's claims of feeling physically threatened by the victim. The medical examiner's testimony affirmed that Curtis was never hurt in the eye. Since the judge believed the evidence contradicted his version of events, his appeal to implement the Stand-Your-Ground law was denied.
Where is Curtis Reeves Today?
Since Curtis Reeves was disallowed from using the Stand-Your-Ground law in his defense, he had to face a trial for the charges against him. Following several delays, the trial commenced in early 2022. Yet, despite being denied utilizing the special law, his defense attorneys successfully established that he shot Chad Oulson purely in self-defense. They claimed that an attack on a person above 65 is an act of felony in Florida, and the victim throwing popcorn at Curtis made him fear he was under serious attack.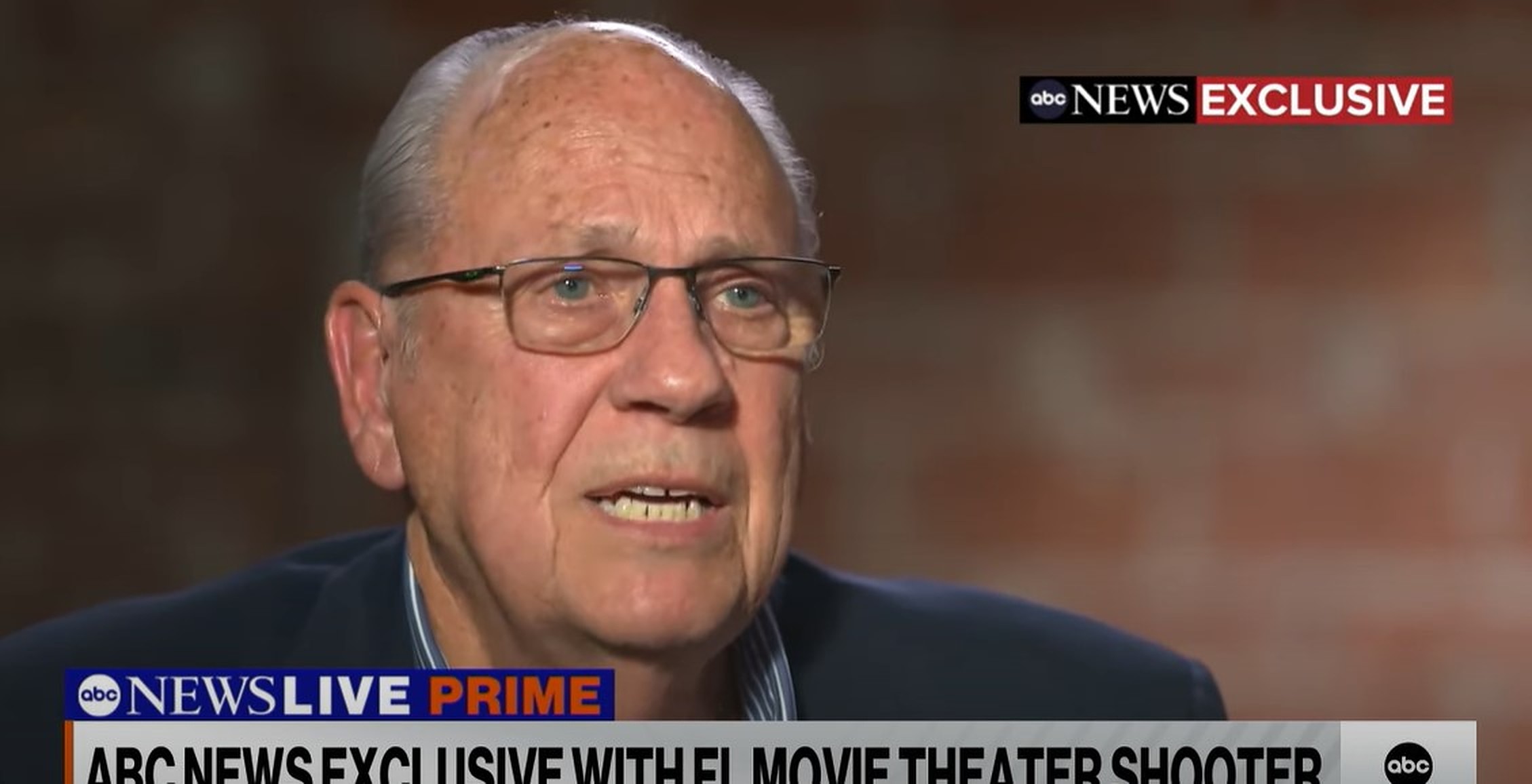 On the other hand, the prosecutors argued that given the dangerous situations, the former policeman may have tackled in his career, it was unrealistic for him to feel afraid at such a minor altercation and consider it a threat significant enough to shoot the victim. As a result, it was left to the jury to deliberate on Curtis' claims of self-defense. Eventually, he was acquitted of second-degree murder and aggravated battery in February 2022. Though Chad's widow was unhappy with the court's decision, she decided to keep her beloved husband's legacy alive.
The same year, Nicole started the Oulson Family Foundation, which provides monetary and medical assistance to children affected by gun violence. Meanwhile, Curtis shared his sadness over the incident in an interview with ABC News but maintained that he was not at fault. "I wish that none of this would have happened at all, but I don't feel like an instigator…What was in my mind was he was either trying to hit me or he was trying to come over the seat," he claimed.
Curtis added, "It was something that was, I had no control over. He's the only one that could have kept it from happening…Certainly none of us, and I'm sure on both sides of the families, none of us wish it had happened as it did." Now 80, the former police officer leads a private life with his family in Brooksville, Florida.
Read More: Anderson do Carmo Murder: How Did He Die? Who Killed Him?