In the snowy city of Ogema, Minnesota, the shooting death of Chad Swedberg came as a shock to many. But what was even more shocking was the fact that it was his childhood friend who was convicted for the crime. Investigation Discovery's 'Reasonable Doubt: My Best Friend's Murder' takes a look at how the authorities zeroed in on Kenneth Andersen as the killer and the evidence that led to his conviction. So, let's find out more about this case then, shall we?
How Did Chad Swedberg Die?
Chad Swedberg was born in May 1973 and, at the time, lived in Ogema. He married Leslie Fain in December 2004. Chad lived with Leslie and her family that included her son, Jesse, and his wife and kids, in addition to her sister and nephew. Family members described Chad as a funny and jovial man who loved hunting. He worked in construction before starting his own business in the same field with a friend, Kenneth.
On the morning of April 13, 2007, Chad set out to process maple syrup nearby. He left the house at around 8 AM that morning, and Leslie heard gunshots ring out a little while after. She tried reaching him multiple times over the phone, but there was no answer. When Leslie went out sometime later, she saw Chad lying on the ground nearby and alerted the police. Chad was shot from behind once each in his right shoulder and left buttock. He died because of bleeding internally from his injuries. The authorities believed it was not a close-range shot.
Who Killed Chad Swedberg?
The investigators quickly zeroed in on Chad's best friend, 34-year-old Kenneth Anderson, as the suspect in the murder. Family members stated that Chad was no longer satisfied with the business partnership he had with Kenneth because he was believed to be pocketing more money than his share. Kenneth also had some prior criminal history of fraud and another arrest for theft. Another point of contention between the two involved a stolen all-terrain vehicle (ATV).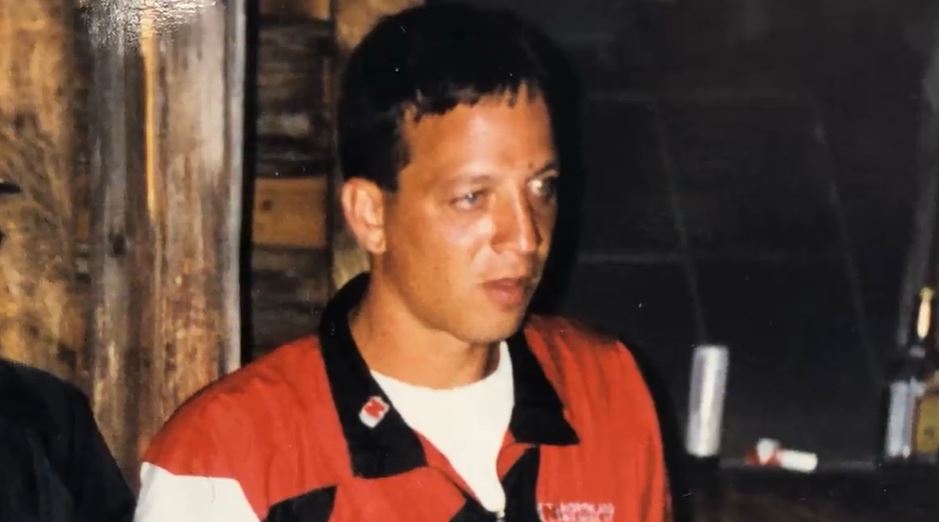 In August 2006, when Chad and Kenneth were working together in Roseau County in Minnesota, an ATV was reported stolen. Kenneth later told Chad and his own step-nephew that he (Kenneth) was responsible for that. The ATV was found a couple of months later behind Chad's property. He denied knowledge of the theft. It was revealed that the ATV was registered to Kenneth's mother, and he was eventually charged with the theft. Chad also decided to back out of the leeching business that the two were supposed to start.
The bullets that were recovered from Chad's body were confirmed to be fired from a .30-caliber weapon. But the damage on them meant that a murder weapon couldn't definitively be identified. A search of Kenneth's property revealed a Tikka 300 bolt-action rifle that was found hidden on his property. This gun was believed to be the murder weapon since the bullets fired appeared to match the ones found in Chad's body. Kenneth never disclosed that he owned this gun in his conversations with the police. An officer later testified that Kenneth was agitated when the police went to search the part of the property where the gun was hidden.
According to Jesse, this gun was bought by Chad but paid for by Kenneth. When police questioned him about the gun earlier, he told them that Chad traded it for some other parts back in November 2006. Eventually, Kenneth was charged with Chad's murder. At the trial, the defense claimed that the crime scene was tainted because Chad's family and friends were allowed onto the scene. But in the end, the heavily circumstantial case swayed the prosecution's way.
Where is Kenneth Andersen Now?
In June 2008, Kenneth was found guilty of first-degree premeditated murder and was sentenced to life in prison without the possibility of parole. Kenneth's mother felt that her son was not the one who killed Chad and said that he was framed. Chad's brother, on the other hand, felt that justice was served after the verdict was rendered. As per prison records, Kenneth remains incarcerated at Minnesota Correctional Facility in Rush City, Chisago County. In 2010, his murder conviction was upheld.
Read More: How Did Melinda Schaefer Die?