NBC's 'Dateline: Miles From Nowhere' featured army veteran Chad Wallin-Reed as he defended himself regarding firing at six young men who intruded on his property in rural Plumas County, California, in early July 2011. He claimed he shot at them after they fired their weapon during a high-speed car chase and ended up wounding two of the men while killing another. However, a shocking twist tore apart Chad's story, and if you're intrigued to find out more, here's what we know.
Who Is Chad Wallin-Reed?
Army veteran Gregory Chad Wallin-Reed lived in Reno, Nevada, with his family, including his wife, Kerry, and three children — two daughters, Darylen and Georgia, and a son named Gregory. During the vacations, they went to their family cabin deep into the woods in Plumas County, California. According to the show, Chad's grandparents built the cottage in the 70s when he was a baby, and it was at the end of a two-hour drive into the woods. The Reeds went on regular hikes, and there was a lake nearby where Chad taught his children fishing.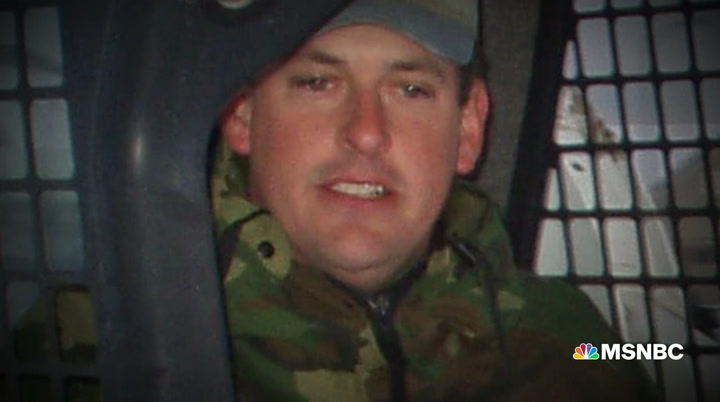 Chad recalled how they spent their vacations boating, swimming, fishing, and hiking through the woods. Due to its remote location, the cabin had no cell reception, and the nearby mainland town was miles away. He taught the kids how to survive amidst nature and the Reeds loving coming up there to escape the phones and traffic of city life. Kerry stated, "Chad loves his children so much." Darylen added, "He's my best buddy. He's genuinely humorous and likes people to laugh." The Reeds came to the cottage during the 2011 July 4th weekend.
According to the show, Chad worried about security, partly owing to his former occupation as an elite Army ranger. Like most military veterans, he carried some baggage and stated, "There are just some things I'd rather not talk about and things that I've tried to get over." With frequent vandalism on his property, Chad took safety seriously, planting warning signs and stacking the cabin with guns, including his favorite AR-15 Bushmaster rifle. During Freedom weekend, a couple of his friends camped with the Reed family at their remote county cottage.
Chad reported how a bunch of guys came over late at night on July 1, 2011, flashing a bright spotlight and stealing one of the solar lamps bordering his property. He claimed his children were worried, and it infuriated him. Hence, when the intruders returned the following night, he pursued them in his trunk, armed with his AR-15 rifle and a handgun. He said he chased the Seabury down the winding road for about seven and a half miles as the occupants tried to blind him by flaring the flashlight. When it did not work, the men allegedly fired three rounds.
Where Is Chad Wallin-Reed Now?
Chad claimed his military training kicked in, and he fired his handgun at the car as it swerved down a dirt track called Janesville Grade Road. According to him, the vehicle abruptly stopped before doing a 180-degree turn and came at him. Fearing for his safety, Chad stated he fired his AR-15 at them, and the motorcar halted a few yards away. When Chad approached them, he was shocked to find a passenger, Justin Lewis Smyth Lewis, shot in the leg while the driver, Rory McGuire, slumped in the front seat, having been shot in the head or neck.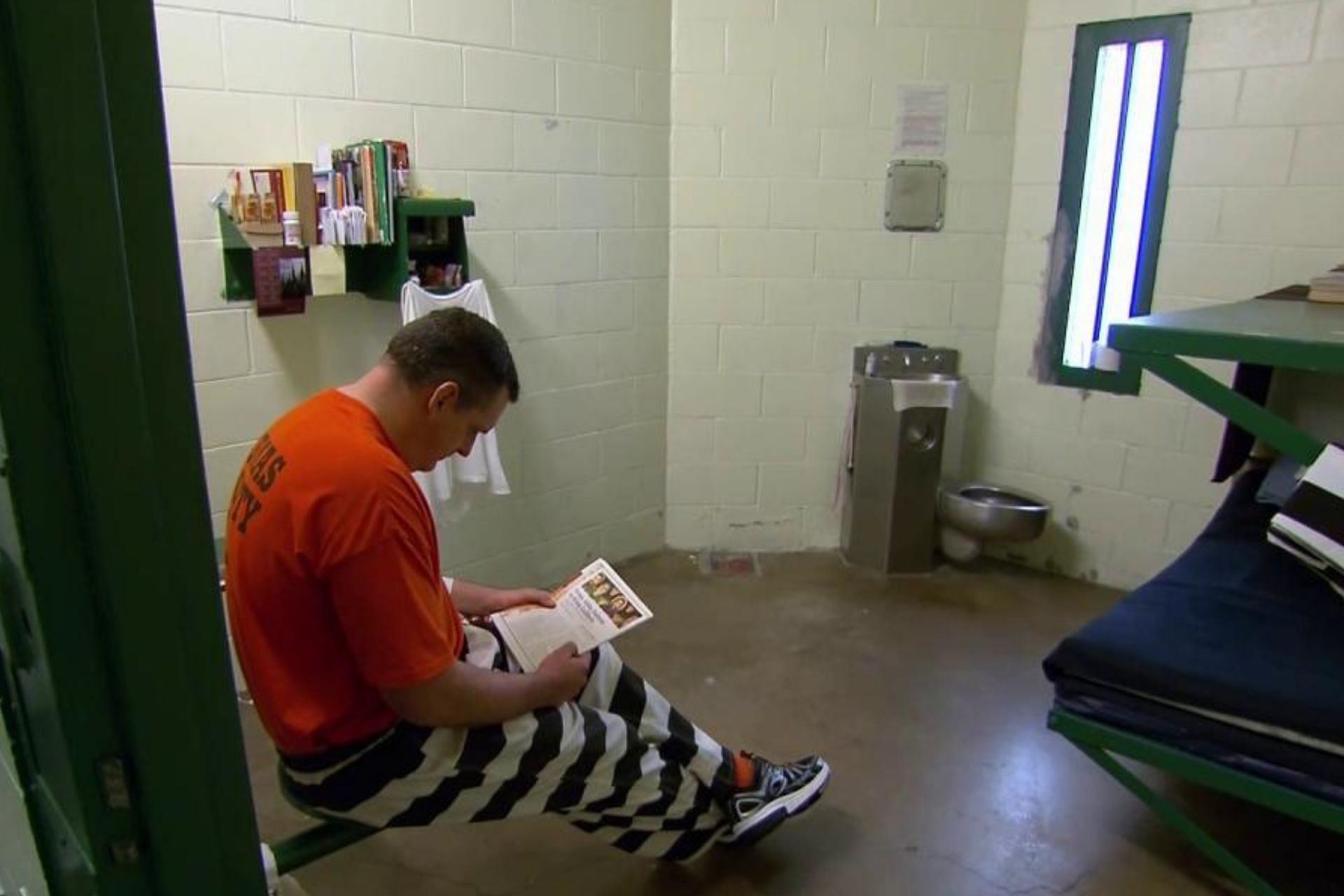 The military veteran claimed he immediately went home, apprised his friends, drove till he could get cell reception, and called 911. He cooperated with the police and narrated his story multiple times. However, the detectives spotted discrepancies, including finding no weapon inside the Seabury and how the details altered every time. The officers also found Chad had fired at least 26 rounds from his .223-caliber assault rifle. He was arrested on attempted murder charges, which turned into first-degree murder after Rory died on July 4.
During his late 2013 trial, Chad's defense maintained their client had no intention of firing his guns and shooting until the boys allegedly fired first at him. They also presented some evidence to support their claim, which the prosecution's experts dismissed. However, a conviction still seemed difficult until the prosecutors presented their trump card — Chad had lied about being an Army Ranger and fighting overseas. While in the army, he had been forced to resign after forging sick leave papers and bringing a personal firearm into the barracks.
In September 2013, the jury found Chad guilty of first-degree murder and seven other felony counts, including firing at an occupied vehicle, possession of an illegal assault rifle, and five counts of assault with a deadly weapon. He was sentenced to 50 years to life for first-degree murder and 34 years and eight months for the other felony counts in March 2015. The 48-year-old is serving his sentence at the California State Prison in Solano, and his inmate records state he will be eligible for parole in August 2031.
Read More: Rory McGuire Murder: How Did He Die? Who Killed Him?