NBC's 'Dateline: Miles From Nowhere' chronicles how 20-year-old Rory McGuire died after being involved in a high-speed car chase through the winding roads of remote Plumas County, California, in early July 2011. While the authorities arrested the perpetrator even before Rory tragically succumbed to his injuries, a conviction seemed difficult until a shocking twist at the end of the court proceedings changed it all. If you're interested in finding out more, including the killer's identity, we've you covered. Let's dive in then, shall we?
How Did Rory McGuire Die?
Rory Colin McGuire was born to Carol Starcher and Dave McGuire in Chico in Butte County, California, on September 20, 1990. He attended Jay Partridge Elementary School and Bidwell Jr. High School in Chico before moving to Susanville, California, in 2004. After graduating from Westwood Charter in 2008, he attended Lassen Jr. College and worked at a fitness club in Susanville in July 2011. His mother, Carol, recalled how Rory's brilliant red hair and flaming personality always stood out.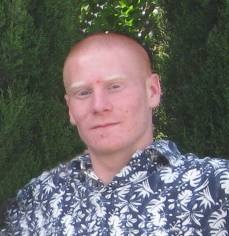 Carol reminisced, "He was the center of attention wherever he went. All eyes were on Rory. Right from the start, that amazing shock of red hair at birth surprised even me." She smiled as she remembered how they planned on naming him Colin, but his radiant red hair had them consult a baby name book before Carol found the name, Rory. She added, "It means Red King and Irish. And hence we named him Rory Colin McGuire." His friends and family stated Rory's flaming red hair came with a personality to match.
He was described as energetic, creative, exciting, funny, and the life of the party. According to the show, Rory was also entrepreneurial as he tried to start a mobile car washing business with a friend. His friend, Justin Lewis Smyth Lewis, recalled, "Rory had all the equipment, printed business cards, and passed out flyers. We would talk every day — almost every detail — and laugh about little things. I told my mom I always wanted a brother and felt like I got that with Rory."
Justin, Rory, and a few of their friends from Susanville decided to go to a party to spice up their Friday night on July 1, 2011. They squeezed into Rory's Seabury and went looking for the gathering by the Antelope Lake but unfortunately could not find it. Aged between 19 to 20, the boys drove through remote areas of Plumas County, California, up a nearby canyon and flashed a spotlight one of them had brought along — one that plugs into a cigarette lighter. They planned on doing some harmless mischief with campers celebrating the July 4th weekend.
Justin recalled, "We stopped at the top of a canyon, and we're shining the light down on a campsite. And a bunch of people came out yelling. They were mad anyway, so everybody got a kick out of that." He added how one guy remembered "some crazy warning signs" he had seen by the roadside and wanted to show his buddies. They found the signs that read, "You Are Entering The R.O.C." It went on about how the property only permitted "red-blooded patriotic Christian Americans" while others might face "deadly force" upon non-compliance.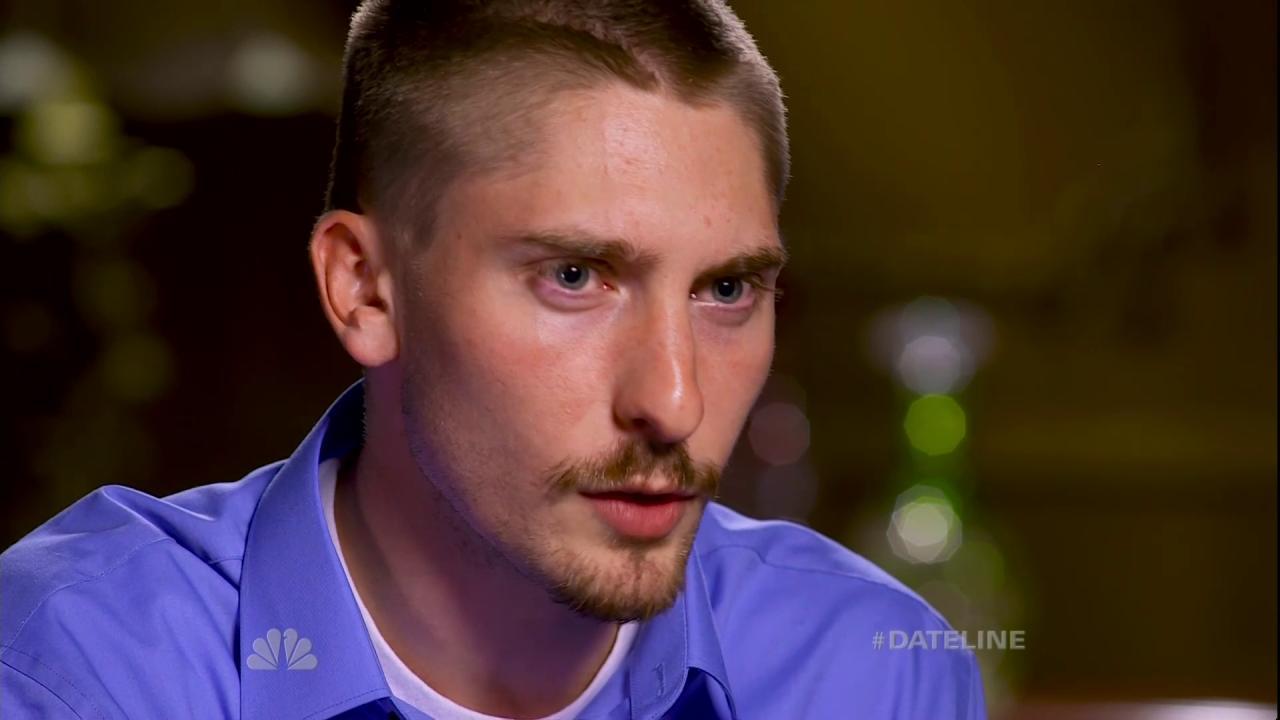 To the young guys pumping with adrenaline, the signs appeared more of a challenge, and one of the guys jumped out, grabbed a solar light, and ripped down one of the smaller two signs before jumping back into the car. While the cheap light cost maybe four or five bucks, the group felt thrilled as they drove back home and retired for the night. The band of guys was back again at the same spot the following night, but little did they know the horror that awaited them, culminating in one of the worst nightmares of their lives.
As one of the guys again jumped out and stole to more silver lines, they heard a sound behind that seemed like gunshots. Justin recalled turning back and seeing a truck pursuing them, and "it meant business." He added, "And right after that, I remember seeing a green laser traveling around in the car with us. A laser from a gun, we assume." Rory raced the car down the steep hill road with the truck chasing and periodically shooting at them. The frightened boys tried to disengage by waving white shirts to blind the shooter with their spotlight.
The chase continued for more than seven miles as the boys drove down the rural county road and made a wrong turn into a dirt track called Janesville Grade Road. They wanted to go to Antelope Lake, where they had seen people staying, and get cell reception to call 911. When Rory realized he had gone in the wrong direction, he took a U-turn and cut in front of the chasing truck's course. The driver used his AR-15 Bushmaster rifle to fire six rounds inside the car through the passenger-side door. One of the bullets fatally struck Rory in the head or neck.
Who Killed Rory McGuire?
A few boys escaped the scene through the field while Rory slumped over in the driver's seat, and Justin was shot in his leg. The assailant — army veteran Gregory Chad Wallin-Reed — allegedly threatened to kill them if "they again shot at his house" before driving away. Chad would eventually call the police, and the officers find the men and arrest them, thinking them to be the aggressors. Rory was rushed to a Reno hospital in Washoe County, Nevada, where the 20-year-old succumbed to his injuries on July 4, 2011.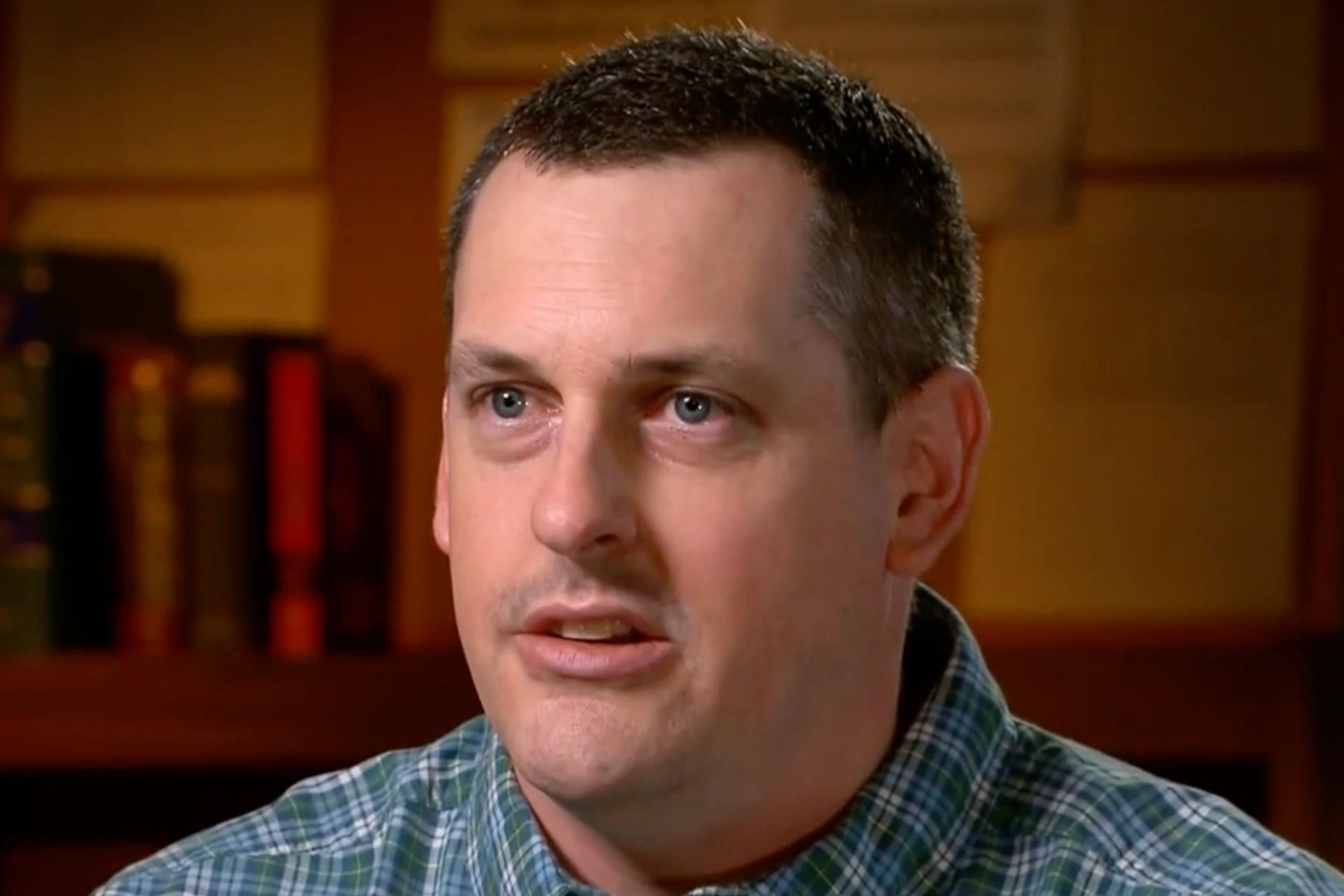 Justin also received treatment for his injuries as the law enforcement officials talked with all parties involved to understand what had happened. Chad claimed the boys threatened his family's security — his wife and three children — and Rory's friends allegedly fired at him during the chase. He claimed he was an Army Ranger and reacted the way he had been trained in the military when fired at. However, the detectives noticed several discrepancies in his story, and his version of the event did not match the evidence they found at the crime scene.
Chad was initially booked on attempted murder charges that escalated to a first-degree murder charge when Rory died on July 4. During his late 2013 trial, Chad maintained he had no intention of firing his weapons and shot when the boys allegedly discharged their gun first. However, the police found no firearm in the car or on Chad or Justin. The prosecution also proved Chad was a liar when they presented military documents that showed he was not an Army Ranger and had been asked to resign for forging sick leave papers and bringing a personal firearm into the barracks. He was sentenced to 84 years and eight months to life in March 2015.
Read More: Chad Wallin-Reed: Where is the Killer Now?