When it comes to fame and notoriety, there is none that does it better than reality TV shows. Over the past two decades, there have been several reality TV show contestants who have entertained the audience and used their fame to create a full-fledged career, and one name that certainly made waves in this world is Chantelle Connelly. Known for her outspoken personality and a memorable stint on MTV's 'Geordie Shore,' Chantelle ventured into a new reality series, 'All Star Shore,' which premiered in 2023. If you are curious about the life of Chantelle, we have gathered everything we know about her, from her background and professional life to her dating escapades and more.
Chantelle Connelly's Age, Nationality, Family, and Background,
Chantelle was born on January 4, 1990, in Newcastle upon Tyne, England, making her 33-years-old as of writing. She has a brother and a sister named Sacha, indicating a supportive family structure. Her roots are firmly planted in Newcastle, where she shares a connection with pop sensation Cheryl. In fact, their families know each other, and Chantelle has expressed her admiration for Cheryl, citing her as a source of inspiration.
Chantelle Connelly's Professional Life
Before Chantelle's claim to fame, she was working as a model and a lap dancer in the clubs for 7 years. However, her appearance in MTV UK's hit series 'Geordie Shore,' while it was relatively brief, left a lasting impact. Her outspoken nature and willingness to speak her mind set her apart from her castmates. She didn't shy away from confrontations and was known for her no-nonsense attitude. Her presence on 'Geordie Shore' was noted by the audience, specifically because of her involvement with cast members Scotty T and Aaron Chalmers.
During her time on 'Geordie Shore,' Chantelle's interactions with fellow cast members were nothing short of dramatic. Her straightforward nature often clashed with the dynamics of the house, leading to conflicts with other participants. She once famously described the house as 'snakey' and expressed her belief that she was the only genuine person there. In 2018, Chantelle made a notable appearance in the film 'Dead Ringer,' showcasing her versatility beyond the realm of reality television.
Her reality TV journey continued with her participation in 'All Star Shore,' a show billed as a successor to the iconic 'Jersey Shore,' which brings together television stars from around the world. The contestants live together in a villa in Gran Canaria, Spain, competing for a substantial prize of $150,000. Chantelle joined the cast, adding her signature fiery disposition to the mix.
Chantelle's foray into the world of reality TV wasn't the end of her story. She explored new career avenues outside of the small screen. One of those endeavors is her Instagram fitness page, where she shares exercise routines, diet plans, recipes, and motivational content related to health and wellness. Her commitment to a healthy lifestyle and willingness to share it with her followers demonstrated her multifaceted personality and determination to make a positive impact.
Is Chantelle Connelly Dating Anyone?
Chantelle has had her fair share of romantic involvements. While she was in the 'Geordie Shore,' she was linked with Tommy Sayers, which, at one point, led to her leaving 'Geordie Shore' to be with him. Unfortunately, the relationship with Sayers didn't stand the test of time, and Chantelle later expressed regret over leaving the show for him. In 2016, she began dating MMA Boxer, Kane Mousah, marking a significant relationship in her life. However, the relationship didn't last long and she was soon with her now ex-boyfriend Clark Crawford. However, in April 2018, she accused Crawford of physically abusing her, claiming that he had cracked her ribs.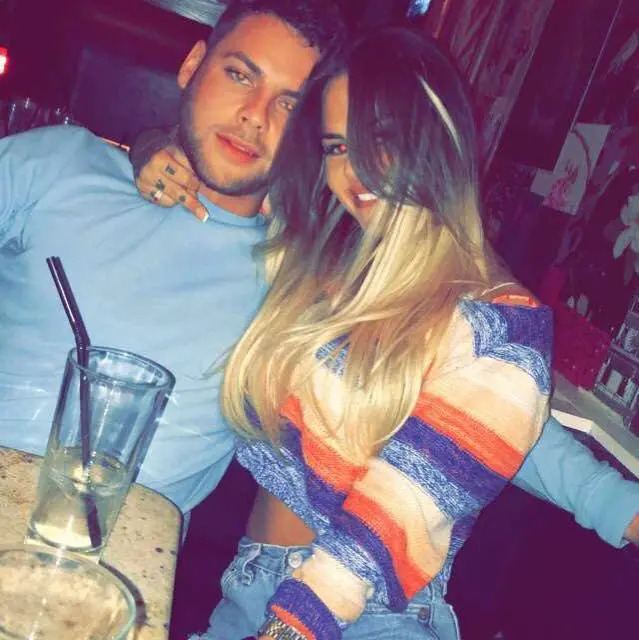 Having said that, there hasn't been any evidence of a complaint being filed or any response from Crawford. In 2019, Chantelle embarked on a new chapter in her life—motherhood. She welcomed her first child, a son named Ricardo, into the world and later shared that she almost died while giving birth to him. This marked a significant milestone for her and underscored her commitment to providing a bright future for her child. However, just six months after her son was born, she broke it off with Ricardo's father, Lee Blackburn.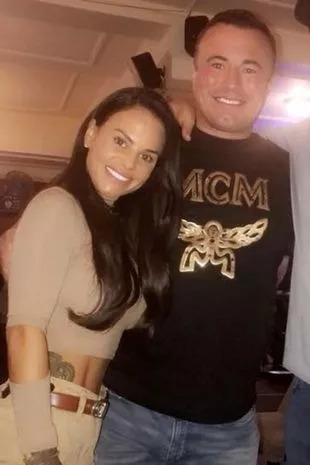 Even when they were together, their relationship raised eyebrows because of Lee's controversial past. He had a conviction related to a £1 million cocaine plot and was jailed in 2012 for 7 years but was released early. The relationship with Lee became a topic of discussion, with claims that he had three kids from three different women and had not seen his seven-year-old daughter since he began dating Chantelle. This controversial union brought both intrigue and scrutiny to Chantelle's personal life.
As her career and personal life continue to evolve, and with her penchant for speaking her mind and making headlines, Chantelle remains a captivating figure in the world of entertainment. Her journey, both on and off-screen, showcases her resilience and determination to create a better future for herself and her loved ones. Whatever she does in her life next, we are sure that it will be worth watching!
Read More: Fabio De Pasquale From All Star Shore: Everything We Know