Investigation Discovery's 'American Detective With Lt. Joe Kenda: Lothario' chronicles the brutal double homicide of Charles Poynter, 43, and Blaine Thacker, 73, in their respective homes in Louisville, Kentucky, in March 2006. The investigators were able to catch the perpetrators after authorities of three states combined began to search for them. If you're interested to know more, including the identity and current whereabouts of the killers, we've your back. Let's begin then, shall we?
How Did Charles Poynter and Blaine Thacker Die?
Charles Edward "Eddie" Poynter was born on April 24, 1962, to the late Elvin Turner Poynter and Faye Brown of Edmonton in Barren County, Kentucky. Growing up in a small Kentucky town, Eddie was married and had a daughter, Ryan Nicole Hill of Indiana, before he came out as a homosexual, according to his mother, Faye. He decided to shift to Louisville as he thought it presented a more accepting environment than his hometown. He resided in a rented apartment on the 100 block of Harlan Avenue and worked at Clapp Oldsmobile.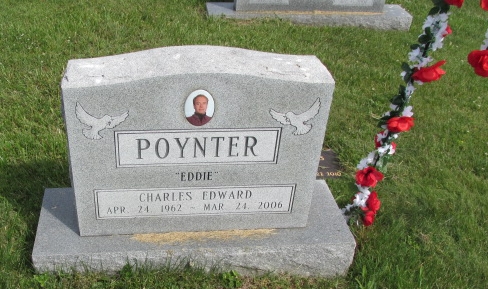 According to the show, Eddie had a drug problem and was part of an Alcoholics Anonymous (AA) group in Louisville. His friends recount how Eddie fought off his drug-related issues and became a sponsor for dozens of members of the group. He was a good man, well-liked in his community, and posed as a ray of positivity in the lives of many. One of Eddie's closest friends was Blaine "BJ" Thacker Jr., a Korean War veteran and a chef at Masterson's Catering for 30 years. He was also a homosexual, according to the show.
Hence, it came as a shock when the officers of the Louisville Metro Police Department were called to Eddie's home after reports of a fire breaking out. The arson officers had found a charred body in the apartment, burnt beyond recognition. What was more gruesome was a kitchen knife sticking out of the victim's face. His lungs were clear, indicating the smoke inhalation did not kill him. The autopsy report concluded he had died of multiple stab wounds to his liver, lungs, and abdominal aorta.
As a part of their investigation, the detectives end up at Blaine's apartment on the 400 block of West Ormsby Avenue to find no one answer to their knocks. They entered inside to see the 73-year-old's body in a back bedroom with multiple stab wounds in his chest area. Like Eddie's homicide, Blaire's case also indicated overkill, and there was blood all over the room and the blankets covering the body.
Who Killed Charles Poynter and Blaine Thacker?
When the investigators arrived at the 100 block of Harlan Avenue, they found the victim's body was charred beyond recognition. The use of a kitchen knife indicated it was a weapon of opportunity, suggesting the perpetrator did not pre-plan the murder. There were pages torn all over the place, and the detectives determined it was a concealment fire, with the killer intending to destroy all evidence. However, the officers were able to retrieve a black notebook, similar to the ones used by servers in restaurants.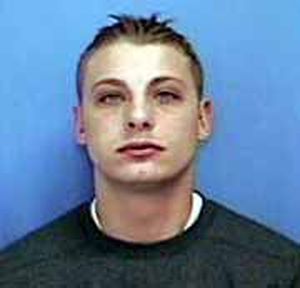 The owner of the apartment, Daryl Benzel, gave the police the name of the victim as Eddie, 43, and they were able to deliver the tragic news to his family. The investigators decided to pay a visit to one of Eddie's regular haunts – a local downtown bar – which he visited for companionship. Another regular customer and his friend informed the officers that Blaine was one of Eddie's closest friends and had not been seen since Eddie's death. The detectives visited Blaine's workplace, and his employers confirmed that he had not reported to work since March 24.
As they discovered Blain's body fatally stabbed in his apartment, the investigators were informed that an individual had come around Eddie's place looking for a couple – Dale Edward Moneypenny and Jennifer Lynne Smith. The person alleged they had been staying with Eddie for some time, though the detectives had no evidence or record of them. The officers decided to go through the black diary retrieved from Eddie's apartment to discover Jennifer's name and the school she attended.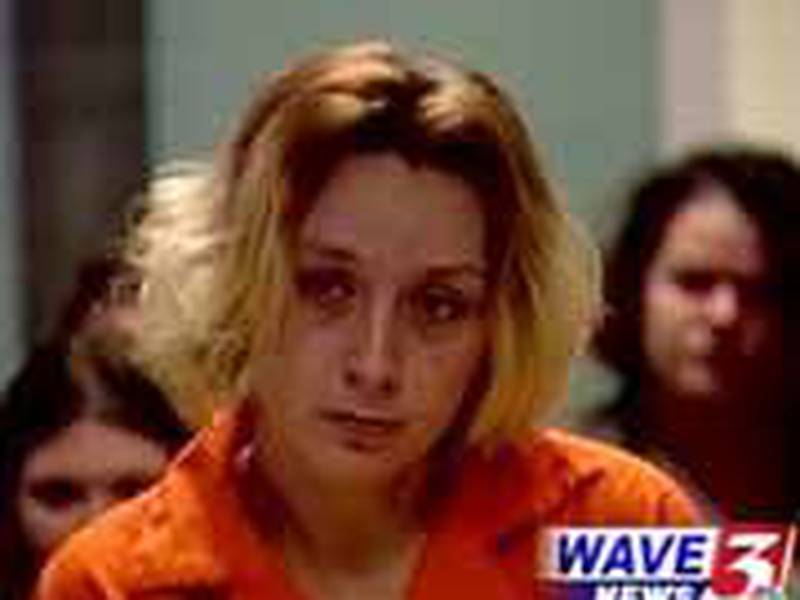 The police rang up the school authorities to find the address of her mother's residence in Jeffersonville, Indiana. Though they were not able to find her there, Jennifer was eventually arrested and indicted on two counts of murder, one count of robbery, two counts of arson, and tampering with physical evidence on March 27. She testified that she was acquainted with Dale for about two weeks and was swayed by his good looks and manipulative nature to con old, homosexual men.
According to police reports, Dale had an extensive criminal record in his hometown of Ashland, Kentucky. He was arrested multiple times for domestic violence, assault, burglary, and theft, and one charge of escaping from the Boyd County Detention Center when he was 21. His car was found abandoned near 10th and Jefferson streets in Louisville. Jennifer told the police how she and Dale had been involved in both homicides, and he had fled to Miami, Florida.
Where Are Dale Moneypenny and Jennifer Smith Now?
Dale was arrested on April 16 on charges of carjacking a vehicle from Daytona Beach after tying up the owner and threatening to kill him. The alleged victim claimed Dale had confessed to him "that he'd already killed three people." He was extradited to Kentuck in May 2006 and charged with two counts each of murder and arson, along with one count each of robbery, burglary, tampering with physical evidence, and being a persistent felony offender.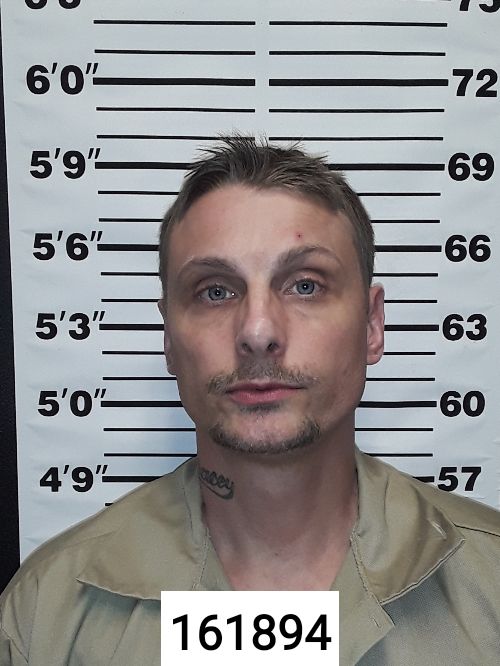 According to Dale's confession, he and Jennifer had been freeloading off Eddie for a few days. However, the 43-year-old decided to throw them out on the night of March 24. He claimed he lost his cool, attacked him with a kitchen knife, and burnt the house down with Jennifer to hide evidence. The couple then headed toward Blaine's residence, where Eddie stole some belongings and proceeded to stab the 73-year-old to death too.
Jennifer pleaded guilty to all charges and was handed a 10-year sentence in 2018. She, in her early 40s, has likely been released from prison after serving her sentence. Dale also pleaded guilty to all charges to avoid the death penalty and was sentenced to life in prison with no chance of parole in September 2008. According to official court records, Dale, 42, is incarcerated in a prison cell at the Northpoint Training Center in Boyle County, Kentucky.