6. Major League (1989)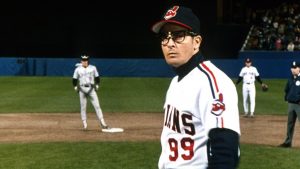 When a woman inherits her father's baseball team, she purposely assembles a team of horrible players, so she can fire them at the end of the season. As the team of misfits gets to know of her deceitful intentions, they start to win game after game, giving the owner a terribly hard time. The comedy sports film featured Charlie Sheen as a pitcher, with a vision problem, a role which he played perfectly, due to his talent in ball playing.
5. The Arrival (1996)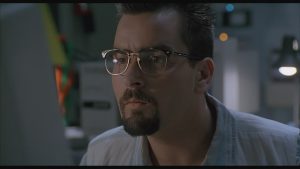 The year 1996 was marked by a number of sci-fi movies that were releasing almost every month in the year. One among them was Charlie Sheen-starrer 'The Arrival', with a touch of horror, where he played an astrophysicist named Zane Zaminsky. When Zane accidentally receives radio signals from an intelligent alien life, he delves deeper into the phenomenon and gets drawn into mystery and deceit, eventually leading to paranoia. Sheen did a commendable job in the film.
4. Good Advice (2001)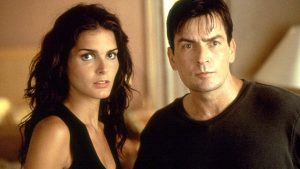 When Ryan is caught sleeping with an acquaintance's wife, the latter avenges him by spreading false news, which leads Ryan to lose his money. And when his girlfriend, too, deserts him, Ryan starts ghost writing her column, receiving all the laurels for his good advice, thus making things right for him, until the woman returns. 'Good Advice' starring Charlie Sheen and his wife-to-be (m. 2002) Denise Richards was well received at the box office, while his comic timing was greatly lauded.
3. Two And A Half Men (2003-2010):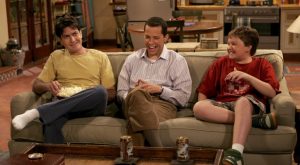 The American sitcom, which probably made Charlie Sheen a household name due to its wider reach, featured the actor in the first eight seasons, until he was replaced by Ashton Kutcher till the series came to an end. Sheen played Charlie Harper in the TV show, who leads a carefree bachelor life in a beachside home, until his brother moves in with him, with a tween in tow. Although the serial was received with mixed response, it did fairly well in the Indian subcontinent.
2. Platoon (1986)
The four-time Academy award-winning movie, which featured Willem Dafoe and Charlie Sheen in the lead, is rated one of the best war movies of all time, with Sheen in a role of a lifetime. The movie narrates the story of a squad of American soldiers that is forced to tour the deep jungles of Vietnam, while following orders from their corrupt bosses. The film narrated the horrors of the Vietnam War and its aftermath, where Sheen played an Army volunteer, which mirrored director Oliver Stone's real life story.
1. Spin City (2000-2002)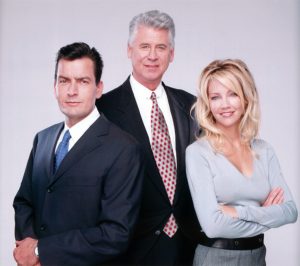 When the mayor of Los Angeles finds himself in trouble running the city, he counts on his assistant to sort things out for him. The Deputy Mayor, an oddball and a womanizer, is dealing with his disturbing past, which keeps getting in the way of his work. He tries his best to help his boss run the government, while troubles still keep gnawing at their feet at every step. The programme earned Sheen a Golden Globe statuette for best actor in a television series.
Read More: Best War Movies of All Time