What is a colloquial term that reflects inherent sexiness and sensualism? Only one comes to mind. "Bondgirl." There is no single greater honor for a model seeking approval of her comeliness than being cast as a Bond girl. Well, that was the case before feminism and chauvinism took over the world with their fervor. The very definition of a Bond girl has changed drastically over the years. The required skill set has also augmented in terms of credentials, with the executives now opting for a girl who can act as well. To present the emotional turmoil the character goes through, once being dumped by 007, that happens more often than not, the benchmark has soared to unrealistic heights.
It ain't all about beauty now a days, as a woman's character and charisma to hold the audiences clasping considerable weightage. It has also spring-boarded many careers of actresses in the industry, and thus, its significance can't be denied with sane prudence. We decided to pay homage to the lovely ladies and draw up a list of the top most sexy Bond girls. Happy reading!
1. Honey Ryder , 'Dr No'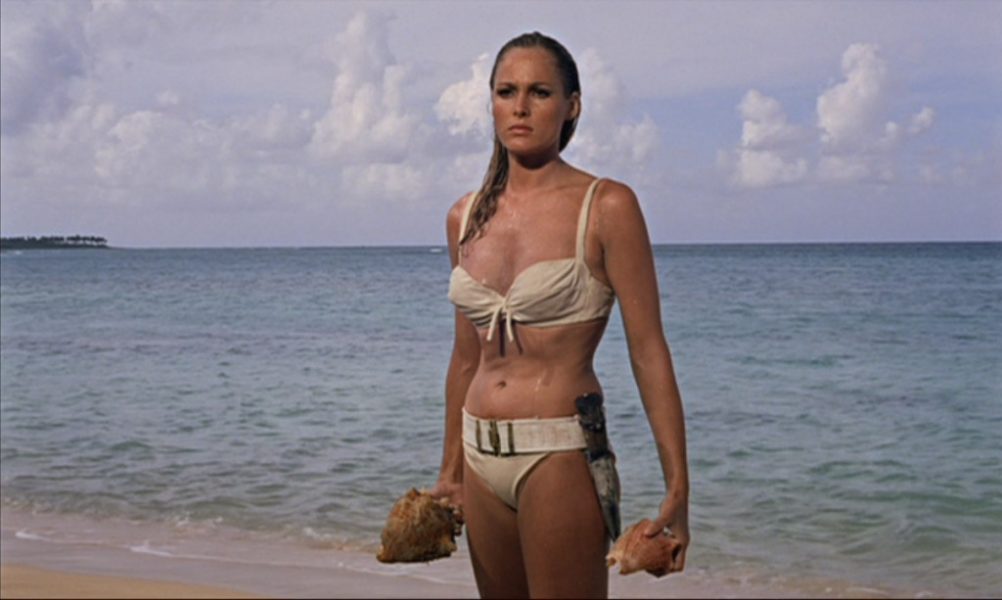 Played by: Ursula Andress
The first Bond girldeserved to top the list. Made way back in 1962, when such brazen scenes weren't popular, and showing skin wasn't the game, Terence Young showed guts. The whole concept of Ian Fleming's ground-breaking spy epilogue was in its nascent stages. The film was its time's biggest hit and earned almost 59 times its original budget. It received rave reviews from critics, and solidified the credentials of the Bond series. The film was heavily advertised, and substantially depended upon the shoulders of the glamorousBond girl. She stunned one and all with her stylized portrayal, and many singled out her scenes to be significant.
2. Paris Carver, Tomorrow Never Dies
Played by: Teri Hatcher
From one generation to the other, from one 007 to the other, from one Bond girl to the other. Held almost four decades apart, the two portrayals have contrasting features and founding principles. But the result is the same: amazement. Hatcher's sensual portrayal of a woman, desperate to get back at her ex-lover, hit all the right notes. The glaring stares and unrequited looks of admiration proved her play to be simply exquisite. She raveled and sizzled in her rapacious outfits and almost no make-up (thank God for that) face, that lend a certain banality to her character, making it more relatable for young girls. She inhibited her character with intrepid confidence and tacit bovarism, something which won her many admirers.
3. Jinx, 'Die Another Day'
Played by: Halle Berry
Just for a moment I felt like not mentioning 'played by' here. Featuring in almost every teenager's sexual fetishes, Halle Berry exudes raw sexual energy. Oh and btw, do you notice a resemblance in the above to the first photo? No, not the boobs. Ah, yes, the dagger and the weird holder. She based her portrayal on the firstBond girl and successfully managed to recreate the magic. The mixed bag of intellect and brains, and just pure and brutal beauty almost killed, especially men, and prompted responses as one of the best Bond girl portrayals. She also juggled the action with emotional nuances, displaying her unbridled acting prowess. Easing past the action sequences in a giffy, she remains the hottest, woman that is.
4. Octopussy, 'Octopussy'
Played by: Maud Adams
Yes, even I felt weird writing the word "octopussy" twice. Hell, I even was uncomfortable writing "pussy" in the first place (save the flak, I am Indian!). If there was a list ranking the titles, this one would win hands down. Maud Adams starred in and as Octopussy, a jewel smuggler and wealthy businesswoman, who knows no boundaries achieving her goal. The brooding actress played the part to perfection, even managing to make a saree look heavenly. She laid emphasis to the phrase,"Showing skin isn't all." While we search for the idiot who said the doomed phrase, you go and have fun watching a complete performance that takes your breathe away!'
5. Vesper Lynd, 'Casino Royale'
Played by: Eva Green
Oh, that stare is absolutely priceless. Green brought new dynamism to sensuality, and redefined the term comeliness when she first made her debut in 'Dreamers'. On the books of the 007 franchise execs since then, she finally got her breakthrough in what turned out to be Daniel Craig's first turn as the eponymous spy. This was perhaps the most elaborate role as a Bond girl and required Green to have layers to her performance. And the way she unpeeled them, reflecting an onion's peelings coming off, was truly riveting. Unsettling, yet inexplicably mesmerizing, Vesper Lynd even today remains perhaps the most loved Bond girl, not only as an audience, but as a true partner to James Bond.
6. Lucia Sciarra, 'Spectre'
Belucci became the oldest Bond girl when she played the character of Lucia Sciarra in the 2015 installment 'Spectre'. Well, to that sir, I say, age is a bourgeois construct. It is just a number. Belucci certainly proved my point with a stunningly titillating performance. Though given a cringingly limited amount of screen time, she still managed to carve out her character's identity, and played a grieving and bereaved widower to the word. Impending revenge on her beloved husband's death, she displayed unfettered rage and deafening calm and made her's one to remember.
7. Dr Madeleine Swan, 'Spectre'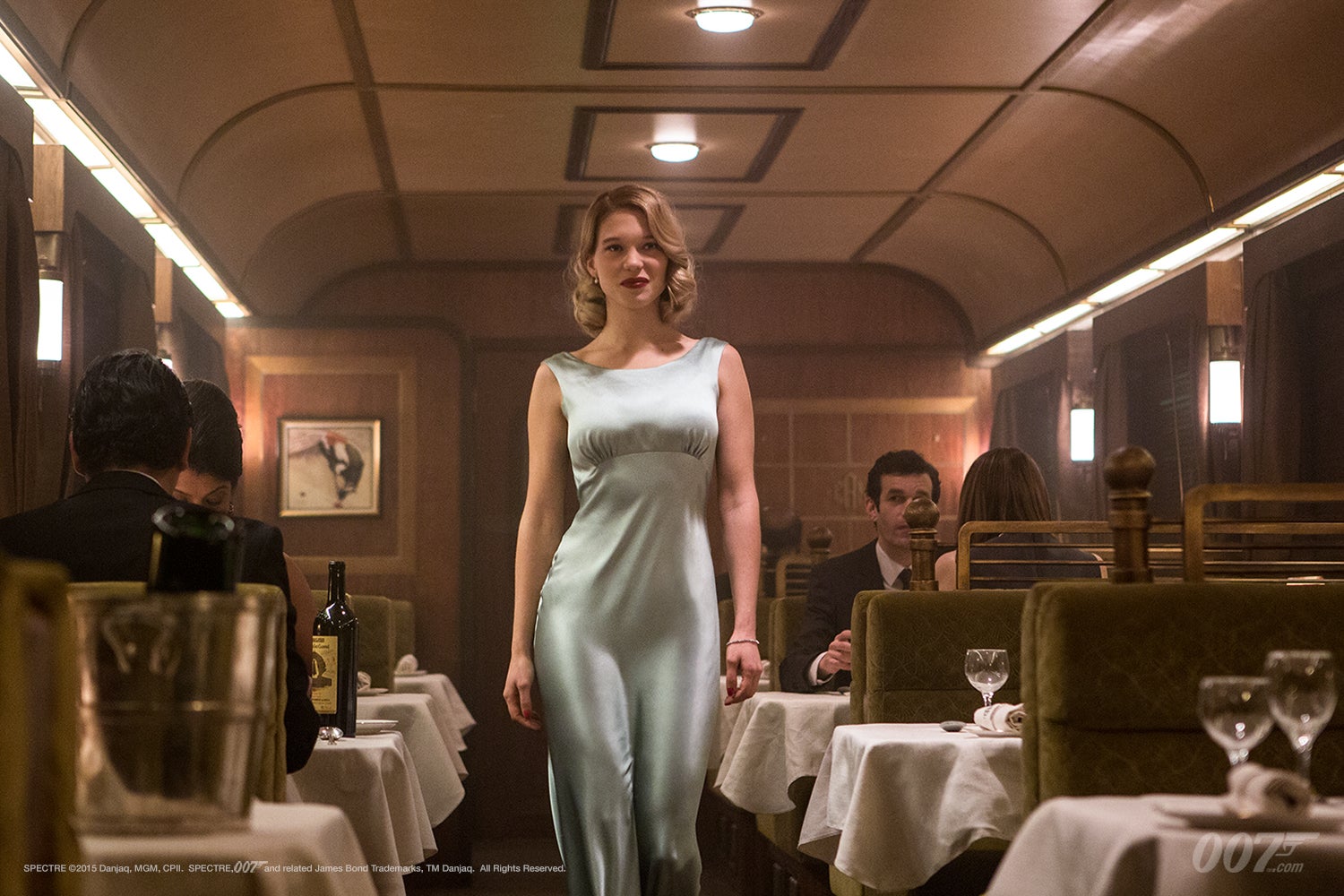 Played by: Lea Seydoux
Seyodux played a much more elaborate part, which was significantly receded in terms of menace. Playing the daughter of a sought-after doctor, she plays the hiding game with Bond, and spends almost the entirety absconding a sorry death at the hands of perpetrators. Seydoux is a stunning actress, capable of moving worlds with her scintillating looks. She brought much of that to the fore, amalgamating that with ripened prudence, giving us a deadly combination of brains and beauty. Madeleine's relentless pursuance of sustaining her deceased father's legacy and her own ploy of escaping her father's burgeoning shadow, made for an exhilarating watch.
8. Domino Derval, 'Thunderball'
Played by: Claudine Auger
Auger's casting in the role came as a pleasant accident, both for the actress and the audiences. Her stunning looks landed her the part of Derval, and even the name of the character was changed owing to her ethnicity. The character made for an able companion to Bond, and was a treat to the eyes. The character's wardrobe reflects her name, as she is usually dressed in black and/or white. Unclutching herself from the devious claws of Largo, who claimed her to be his mistress, Auger brought all her experience to the fore. and made the turmoil of the character tangible.
9. Dr Christmas Jones, 'The World Is Not Enough'
Played by: Denise Richards
Now she is an actress that needs no introduction. Her smoldering looks and brazen charisma has always found many takers within the industry, and that was pivotal in landing her the Bond girl job. Richards stated that she liked the role because it was "brainy", "athletic", and had "depth of character, in contrast to Bond girls from previous decades". Richards stated that a lot of viewers "made fun of" the character's attire but that "These Bond girls are so outrageous and if I did really look like a scientist, the Bond fans would have been disappointed." The y weren't in the end, as they got to see exactly what they wished for. I wonder if Denise is an auger?
10. Severine, 'Skyfall'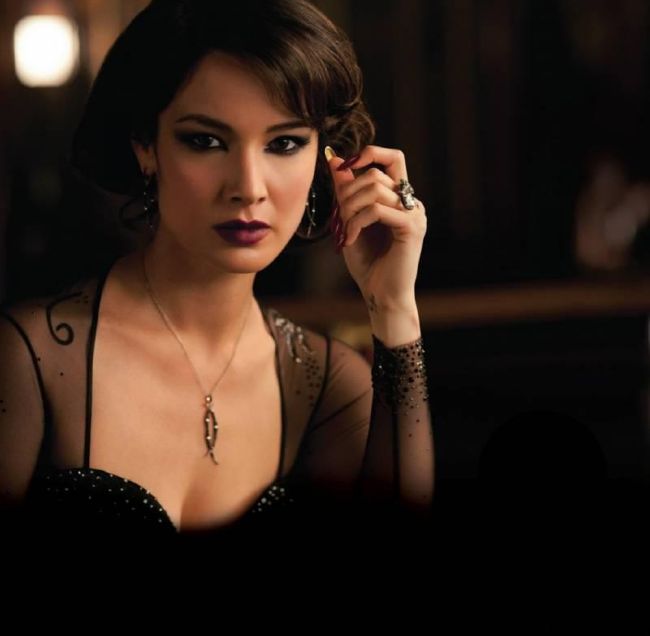 Played by: Berenice Marlohe
Marlohe was an obscure commodity in the corridors of Hollywood and our living rooms. But once the movie hit theaters, the status quo warranted a change. After seeing her in it, she seemed familiar. Very familiar, like we see her every day. And then the vagueness elucidated: we see her everyday in our dreams! Her features resemble traits and looks a man would want in his perfect girl. Severine, an infidel and abhorrent mistress of the beguiled Raoul Silva, she finds a saviour in Bond and divulges Silva's position to embrace death, but have the monster who ruined her life killed as well. It was a passionate display of an embodiment of emotions and sultering black maxis.
Read More: Best James Bond Actors
11. Camille Montes, 'Quantum of Solace'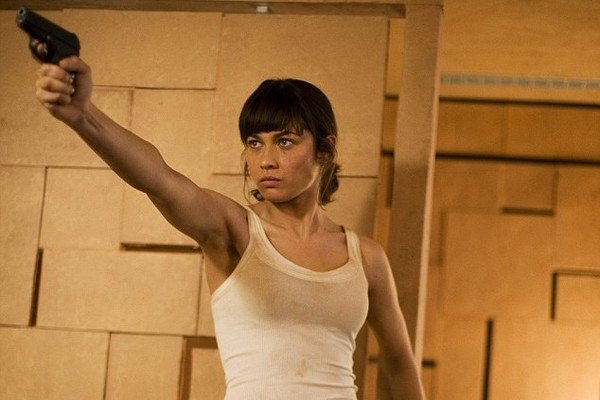 Played by: Orga Kurylenko
Kurylekno's breathtaking inhibition of Camille Montes was met with rave reviews and burgeoning movie offers. The amount of hard work put in by her exemplifies her work ethic and a determination to make a name for herself. As the old adage goes, "An enemy of an enemy is your friend." Montes and Bond bonded (yass) over a mutual hatred of Greene and Medrano, and thus joined hands to bring them down. The role required her to undergo rigorous training to perform her own stunts, also working with a dialect coach to master Spanish accent. The latter made the character even sexier and tempting, improving the overall appeal of Montes' act.
Read More: Best James Bond Villains
12. Xenia Onatopp, 'Golden Eye'
Played by: Famke Janssen
Xenia Onatopp is the epitome of a diabolical Bond villain. She loves fast cars, is adept at gambling and smokes cigarettes with an unimpressed air. Xenia is danger on two legs. She is military trained, cold-blooded and ruthless, and masters lethal close combat techniques, which she applies during sexual acts. She is a cobra-like killing machine, who crushes her victim with her legs. This femme fatale is one of the most iconic Bond girl of all time, and rightly so.
Read More: Best James Bond Movies of All Time