Which is the streaming service that fans swear by after Netflix? It's got to be Amazon Prime, right? With its array of brilliant original TV shows and an enviable growing collection of movies from all around the world, Amazon Prime is really giving Netflix a tough competition for the top spot among streaming platforms. Movies belonging to all the possible genres are readily available to stream on Amazon. Their collection is so enviable that at times it becomes very difficult to choose.
Throughout history,
romantic
relationships have been the driving force behind some of the best works of art. And so, when we speak about stories where such relationships take a turn for the worse, it is only more fodder for a dramatic tale. If you are disenchanted with the many
romcoms
available around and want to watch some films where someone looks for happiness elsewhere other than from his/her partner, then we've got you covered. Here's the list of top infidelity movies that are available to stream on Amazon Prime right now.
7. The Loft (2014)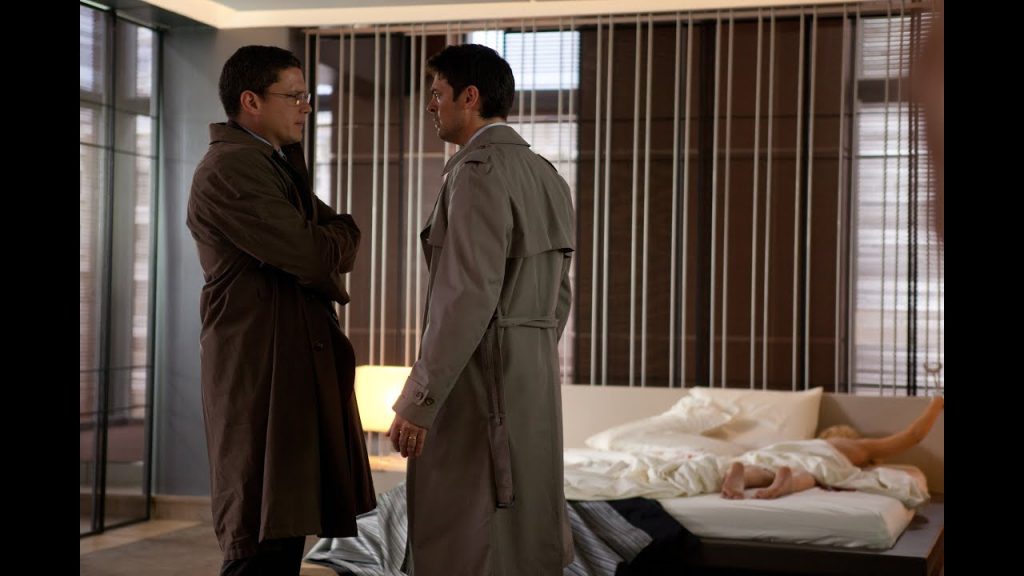 This 2014 film by Erik Van Looy can be called an erotic whodunit. However, despite its rather interesting premise, 'The Loft' ultimately fails to charm you by the end of it all. The story revolves around five friends who are all interested in extramarital affairs, and thus they buy a penthouse together to indulge in their illicit affairs without their wives coming to know about anything. Things go smoothly until one day the corpse of a woman is discovered in the house. The five guys are sure that one among them is the killer, and naturally, start suspecting each other. There are some steamy scenes in the movie, but the film in itself doesn't have much to offer. It loses its coherence in trying to cram up the movie with unnecessary twists and turns.
6. The Last Seduction (1994)
This critically acclaimed John Dahl
neo-noir
stars Linda Fiorentino, Peter Berg, and Bill Pullman in leading roles. Fiorentino plays the character of Bridget, a woman of questionable morals who asks her husband Clay (Pullman) to sell cocaine to pay off his debts. However, after an argument ensues between them, she steals the money and runs away. On her way, Bridget comes across a man called Mike (Berg) with whom she cheats on her husband. Thinking that Mike was just a one-night-stand, Bridget goes on with her life, only to find out that the place where she has started working under a false name is also the same place where Mike works. The best thing about the film is the character of Bridget. She is one of the evilest
female characters
in cinema, and the way Fiorentino portrays her is truly exceptional.
5. The Apartment (1960)
Billy Wilder is one of the greatest visionaries to have ever stood behind a movie camera. Be it film noir or comedy, the master has left his indelible impact on both genres equally. 'The Apartment' starring Jack Lemmon and Shirley MacLaine is undoubtedly one of his best works. Lemmon here plays the character of a man called C. C. "Bud" Baxter who rents out his apartment to his senior officers in order to gain easy promotions at work. The people who rent this apartment use it for spending some alone time with their mistresses, away from the prying eyes of their wives. Bud hardly realizes that this way of gaining easy access without putting in hard work will one day become his reason of great misery. The way Wilder stages each scene and keeps us thoroughly interested in the events of the movie is simply outstanding. Once you're done watching the film, you tend to realize you were in the hands of a master of the cinematic art form.
4. Original Sin (2001)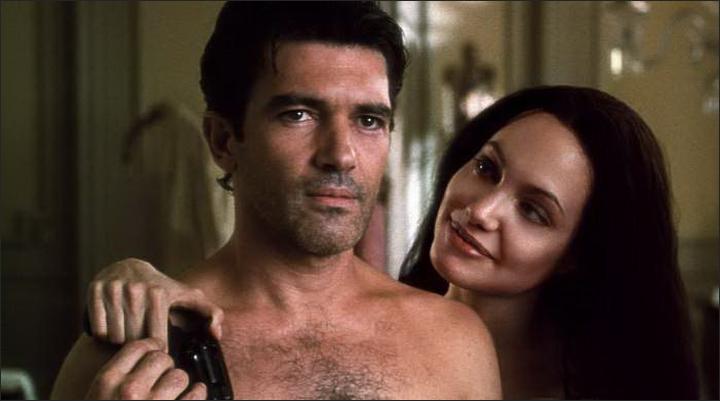 Antonio Banderas and Angelina Jolie star in this 2001 erotic thriller directed by Michael Cristofer. Banderas plays the character of Luis Vargas, a rich Cuban, Luis Vargas, who has decided to marry a mail-order American bride. He had hardly expected the woman to turn out as hot as she does, and thus immediately falls head over heels in love with her as soon as she arrives. But we slowly come to understand that this woman, Julia (Jolie) is actually an imposter who's playing along just to cheat on him and run away with his money with her actual lover. However, things take a turn for the worse when she ends up falling in love with Vargas. Despite sounding so interesting, the film turns out to be quite dull by the end, with the only saving grace being the magnetic performance by Jolie.
Read More: Best Romance Movies on Amazon Prime
3. The Graduate (1967)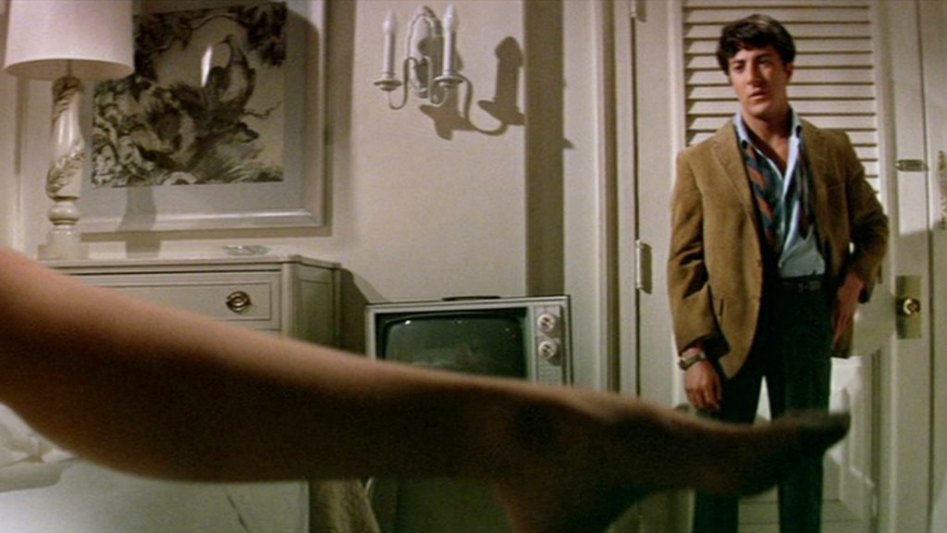 The 1960s was one of the greatest decades of American cinema. From the "Movie Brats" coming into prominence to the old Hollywood studio system seeing a massive change, the 1960s was an era of revolution in the film business. To be considered one of the greatest films of the decade is no mean feat. Mike Nichols' 'The Graduate' is a film belonging to this category. The story of 'The Graduate' centres around a young man called Benjamin (Dustin Hoffman) who has just returned home after earning his bachelor's degree. His father's law partner's wife Mrs Robinson comes to Benjamin's house one day and takes a fancy to him. She asks him to drive her home, and once there, she makes it clear that she wishes to have an affair with him. Meanwhile, Benjamin has invited more trouble by falling in love with her daughter. Great writing and performances have catapulted this film to a status few others have managed to achieve. Dustin Hoffman immediately became a sensation after its release.
Read More: Most Realistic Romantic Movies of All Time
2. A Bittersweet Life (2005)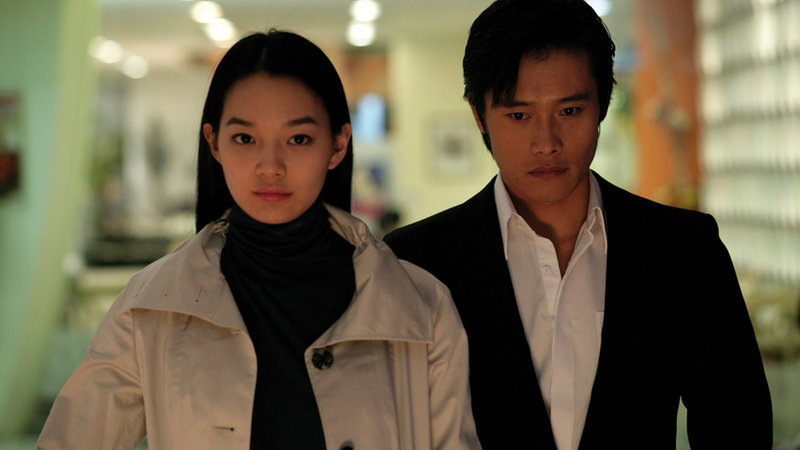 South Korean action movies have created a huge impact on the genre all over the world. With some amazing stories, performances, and well-choreographed fighting sequences, these films have managed to capture the interest of audiences all over the world. If you have not yet checked any of the South Korean flicks, this is your greatest opportunity to do so. 'A Bittersweet Life' tells the story of a mob enforcer, Kim Sun-woo, who has been instructed to kill his boss' mistress when the woman is found to be cheating with another man. But Sun-woo falls into trouble as he takes a fancy towards the woman and refuses to carry out the order. The plot revolves around how he manages to save himself and the girl from the mob, which is now after them. The realistic fight scenes, and the brilliant performances of the actors in this film are truly commendable. The filmmaker applies a noir-ish style to the movie while keeping the South Korean aesthetics alive.
Read More: Best NC-17 Movies on Amazon Prime
1. American Beauty (1999)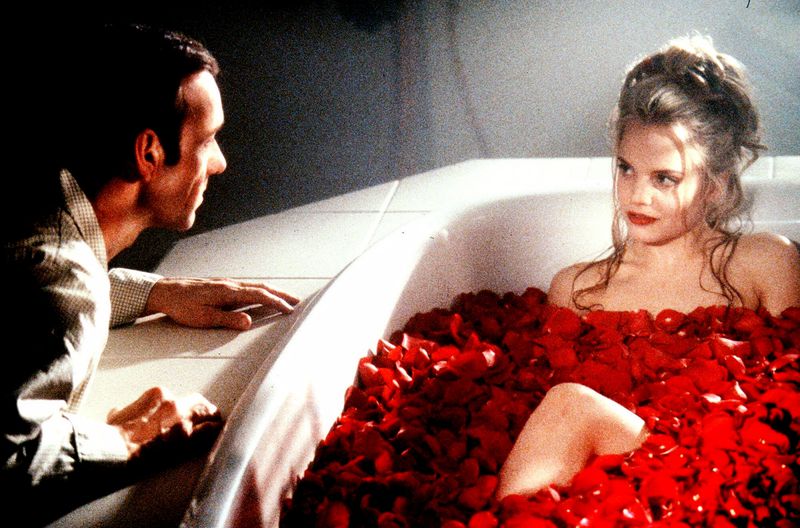 'American Beauty' deals with infidelity in very interesting ways. The central character, Lester Burnham (Kevin Spacey) does not exactly cheat on his wife but merely fantasizes about what it would be like to sleep with his daughter's friend from school, Angela. His life is the epitome of a boring middle-class existence, and the young girl is the only thrill he has managed to find in years. However, on the other hand, Lester's wife is shown to have a steamy extramarital affair with another man. The story never dwells on Lester's wife much but is more about his fantasy and how far he takes it in his life. Kevin Spacey delivers one of the best performances of his career in this film and even walked away with the Academy Award for Best Actor. The movie is visually enriching and emotionally fulfilling – a rare combination to come by in general.
Read More: Best Kidnapping Movies on Amazon Prime