Over the years, Chloe Grace Moretz has emerged to be one of the best young actresses of her time. She began her film career at age the age of just seven with roles in 'The Amityville Horror' (2005), 'The Poker House' (2008), '500 Days of Summer' (2009), 'Diary of a Wimpy Kid' (2010) and 'Let Me In' (2010). But it was her performance in Matthew Vaughn's violent comic book superhero film 'Kick-Ass' (2010) which brought her worldwide fame mainly for her presence and appeal in the film but also sparked a lot of controversy because of her use of bad language in the film considering the fact that she was barely a teenager at the time the film had released. In November 2010, at age 13, Moretz was called "the busiest actress in Hollywood".
Since then, Moretz had appeared in Martin Scorsese's 'Hugo' (2011), which fetched 11 Academy nominations, a 3-D adaptation of 'The Invention of Hugo Cabret' alongside Asa Butterfield, Tim Burton's horror comedy 'Dark Shadows' (2012), Kimberley Pierce's supernatural horror 'Carrie' (2013), 'Kick-Ass 2' (2013), 'If I Stay' (2014), Antoine Fuqua's vigilante action thriller 'The Equalizer' (2014), sci-fi action 'The 5th Wave' (2016) and comedy 'Neighbors 2: Sorority Rising' (2016).
What makes Chloe Moretz so talented is the diversity of her roles in films. For someone who's just 21, she has acted alongside the likes of so many big A-listers like Nicolas Cage, Joseph Gordon Levitt, Ben Kingsley, Johnny Depp, Denzel Washington, and Seth Rogen to name a few. At this point, the question that might be circling your mind is what is the next Chloe Grace Moretz movie? Well, the good news is that we have a clear answer to that question. Here's the list of upcoming Chloe Grace Moretz films scheduled to release in the near future. We can only hope that the new Chloe Grace Moretz performances will be as good as some of her recent ones.
Read More: Upcoming Isabelle Huppert Movies
7. Tom and Jerry (2021)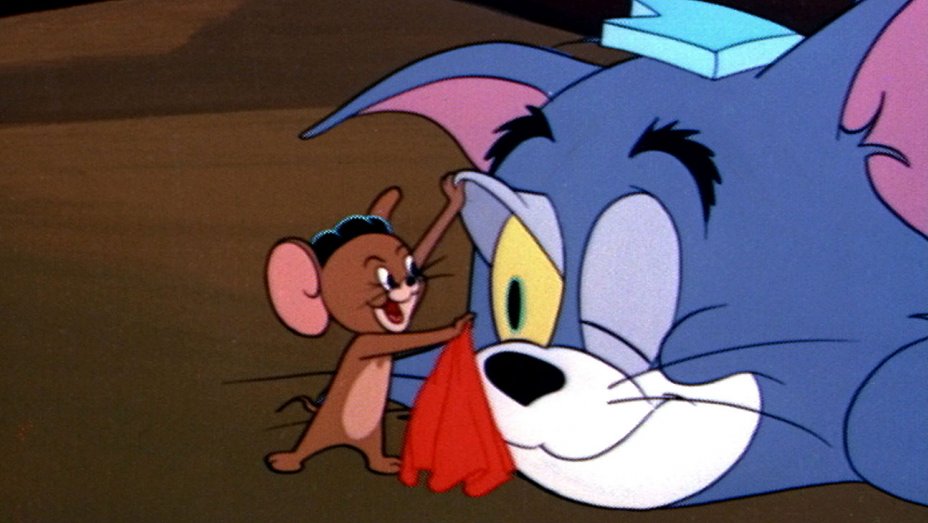 It is unlikely that there is anyone who has not heard of the iconic cartoon duo, Tom and Jerry. The classic Hanna-Barbera property has become a favorite due to the endearing rivalry between the cat, Tom, and the mouse, Jerry, that results in a lot of laughs, not to mention a few tender moments. Apart from appearing in the cartoons itself, Tom and Jerry have appeared in movies of their own. The upcoming film is a live-action animated movie that explores how the two first met and how their rivalry began.
Chloe Grace Moretz is slated to play the part of Kayla a new employee who finds work at a posh hotel. Soon she has to deal with the menace of Jerry, who threatens to ruin a glamorous wedding. Kayla hits upon the brilliant idea of seeking help from an alley cat named Tom. While she believes that Tom will easily capture and eliminate the Jerry problem, it does not turn out to be so simple. Moreover, by the end, it appears as though the duo might need to band together to take down Kayla's villainous boss who does not seem to like either of them too much. The movie is slated to be released on December 23, 2020.
6. Red Shoes & the 7 Dwarfs (TBA)

Chloe Moretz lends her voice to Snow White, the female lead character in the South Korean cartoon 'Red Shoes & the 7 Dwarfs', a parody of the classic fairytale 'Snow White and the Seven Dwarfs' in this upcoming animated film. The plot is about princes who have been turned into dwarfs and are seeking the red shoes of a lady in order to break the spell, although it will not be easy. This is a parody but with a twist.
Notably, the movie has already been released in Korea but is looking to set a release date and hit the international screens. It will be refreshing to see Moretz lend her voice to the role and early reviews have praised the performance, making us all the more eager to catch the movie.
5. Love Is a Gun (TBA)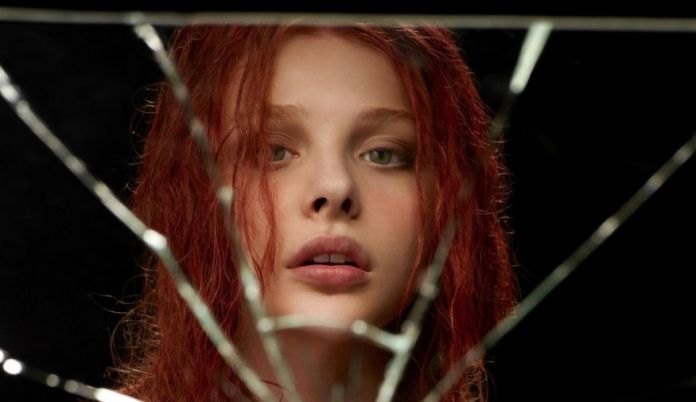 The infamous crime couple Bonnie and Clyde never die and its the turn of Chloe Grace Moretz and Jack O'Connell to breathe life into the world's most notorious pair. 'Love Is a Gun' is touted as a fast-paced action thriller to be directed by Kike Maillo. Based on the bestseller 'Go Down Together: The True, Untold Story of Bonnie and Clyde,' written by Jeff Guinn, 'Love is A Gun' is lined up to begin production early this year.
According to reports, the movie will follow a character-driven narrative detailing the intimacy between the couple. 'Love Is a Gun' has already been hailed as an alternate take on the Bonnie and Clyde tale so we can expect an approach to the story from an angle we did not know of before.
4. Shadow in the Cloud (TBA)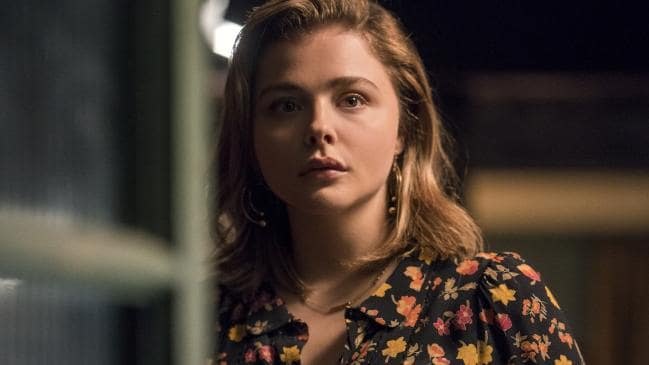 Early this year, putting an end to the speculative reports, Variety reported that Chloe Grace Moretz will play a World War II pilot in the action-horror movie 'Shadow in the Cloud.' The Roseanne Liang directorial will dig deep into the war-time secrets of a B-17 bomber and its pilot. Moretz will have to fight both an external Japanese ambush and an internal evil force in the movie, say reports.
War is a time for worries, as is. When a female pilot finds herself in a B-17 flying fortress with top-secret documents, the external enemy is the least of her worries up in the clouds, when she realizes to her horror that there might be an evil presence on board the flight. It will be interesting to see supernatural horror elements mixed with the intensity of World War II and Chloe Grace Moretz will surely deliver a performance that we shall remember.
3. Blood on the Tracks (TBA)
Moretz reunites with 'Call Me By Your Name,' and 'Suspiria,' director Luca Guadagnino for an ambitious retelling of Bob Dylan's iconic 1975 album 'Blood on the Tracks.' Set in the 70s, 'Blood on the Tracks,' will have dramatic situations and a fictional narrative. The idea is to have a multi-layered narrative with fictional characters present. Moretz is supposed to have an important role in the upcoming project.
Dylan is one of the most recognizable artists in the world, known for his poetic writings and his songs of love and protest. Luca's movie will attempt to explore some of the themes of 'Blood on the Tracks' while shining a light on the artistic endeavor itself, which will not only show how repression works and how it bursts forth but will also be an examination of what happens when artists let their passions take complete control of the art.
2. After Exile (TBA)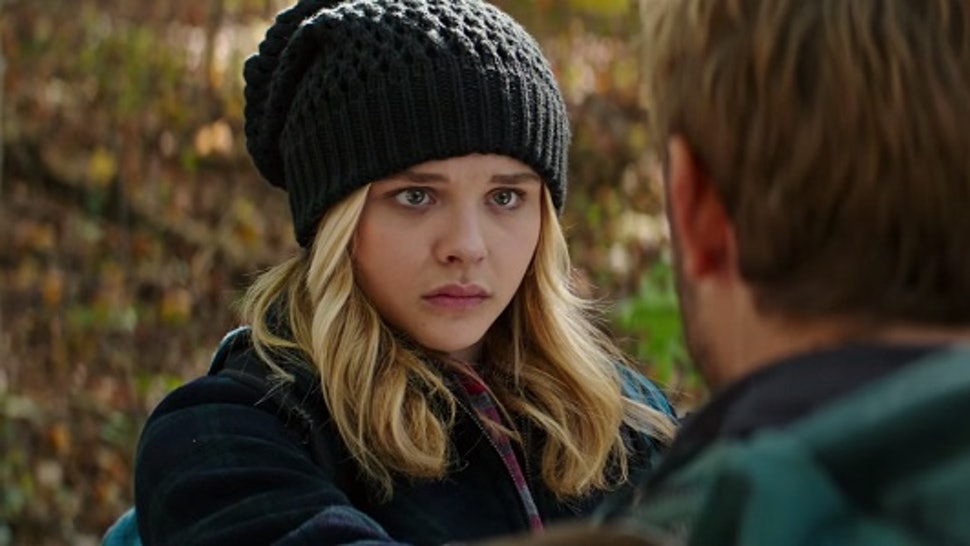 'After Exile' is a crime drama that follows a convict, played by Shia LaBeouf, who finally gets out of prison after killing an innocent man accidentally while committing a violent robbery. Now, he must try and reenter into society, and help his father take care of the younger brother in the family who is gravitating towards a life of crime and drugs.
The role of the father is played by Robert De Niro. The character is an ex-convict himself, who abuses alcohol and lives a life of guilt and loneliness after losing his wife. However, he relies on his instinct to try and keep his sons out of trouble when he realizes that both of them are heading down the same dark path that he did. Overall, the story is one of redemption and forgiveness. Moretz's role remains unknown for the moment, but she is sure to deliver a performance that will be remembered even in a movie with stars like LaBeouf and De Niro.
1. Party of the Century (TBA)
The directing duo Robert Pulcini and Shari Springer Berman, known for 'American Splendor', is all set to take the viewers for a tour to Truman Capote's party the Black and White Ball. In their upcoming flick 'Party of the Century,' Chloe Grace Moretz will play a beautiful Hollywood diva. The movie will start rolling in New York City later this year. Jack O'Connell will play the male counterpart of Chole while Josh Gad will appear as Truman Capote.
Capote's ball remains etched in history as one of the most famous parties thrown, including literary giants and stalwarts in the field of art and culture and it will definitely be thrilling to see it come to life on screen. The directors commented on it, saying, "Our film is a delicate balance of worlds converging at a pivotal moment in time. Jack, Chloe and Josh are brilliant performers who can embody these worlds while bringing the electricity and pathos required to make the story fly."
ALREADY RELEASED
The Miseducation of Cameron Post (2018)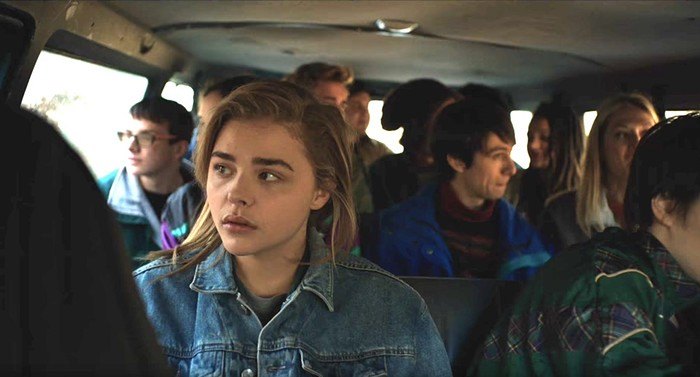 This movie is an adaptation of the coming-of-age teen novel of the same name written by Emily M. Danforth. This film revolves around the protagonist Cameron Post, a 12-year-old girl from Montana who is discovering her own homosexuality. After her parents die in a car crash, she is sent to live with her conservative aunt. She then develops a relationship with her best friend and is forced by her conservative guardian into a gay conversion therapy center. Moretz plays the main character of Cameron Post and it's the first time that she plays the role of a lesbian.
Read More: Upcoming Animated Movies
Suspiria (2018)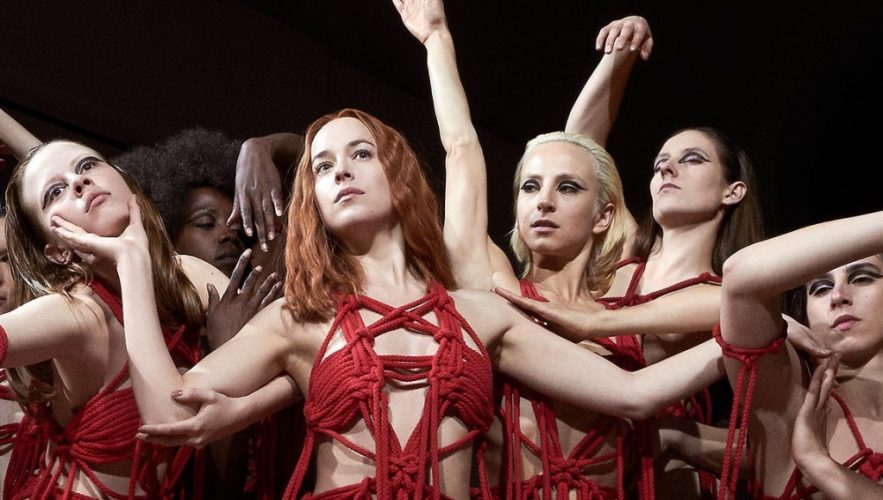 A remake of the 1977 Italian supernatural horror film of the same name, this film deals with Susie Bannion, a young American ballet dancer who travels to a prestigious dance academy in Berlin, only to discover it is something far more sinister and supernatural. She becomes increasingly terrified after a series of gruesome murders ensue as she slowly unravels the dark history of the academy led by Madame Blanc. Boasting of an impressive cast with the likes of Dakota Johnson and Tilda Swinton, Moretz has a supporting role in this movie. It released on November 2, 2018.
Read More: Upcoming Martin Scorsese Movies
Greta (2019)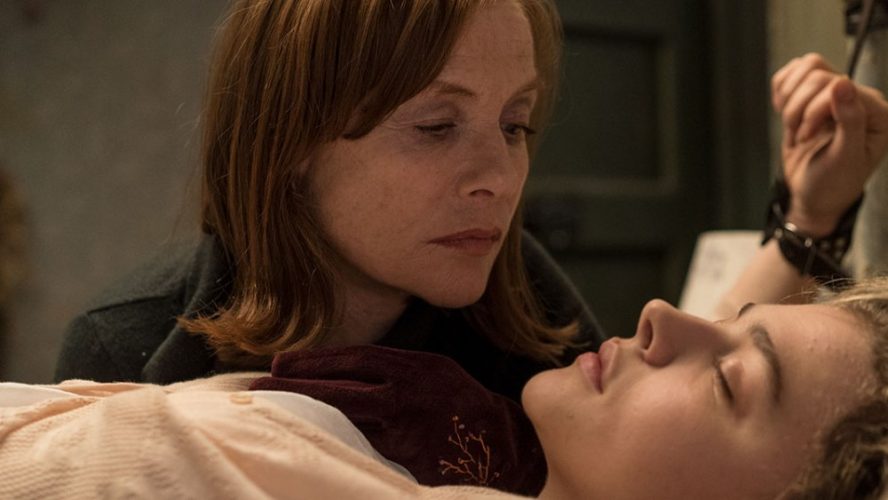 Directed by Oscar-winning director Neil Jordan and penned by Ray Wright, Moretz portrays the character of Frances, a young woman who embarks on an unlikely friendship with the much older Greta (Isabelle Huppert). However, a seemingly happy and healthy relationship soon turns menacing thanks to Greta's threatening actions. It is very fascinating to see how Moretz pairs up with the legendary actress Huppert in the drama thriller film. It released on March 1, 2019.
Read More: Scarlett Johansson Upcoming Movies
The Addams Family (2019)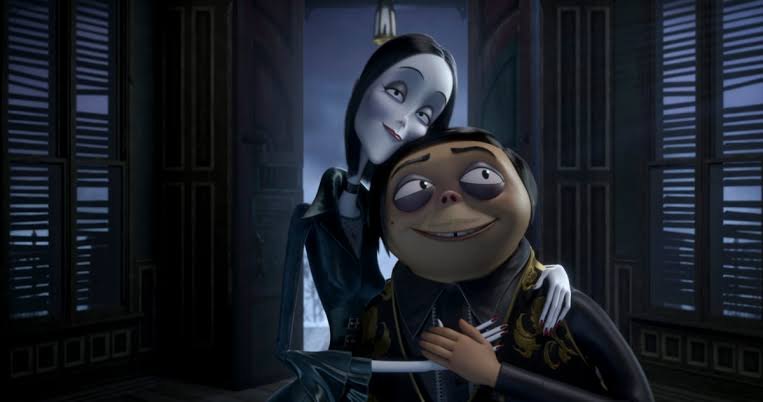 The Addams family has become a popular pop culture icon ever since illustrator Charles Addams gave them life. There are movies, Halloween specials and TV series based on the eponymous quirky family. When the franchise went for an animated reboot this year, fans of Chloe Grace Moretz rejoiced.
Chloe Grace Moretz voices the part of the daughter of the Addams family couple Gomez and Morticia Addams, that is, Wednesday Addams. Other voice actors include Oscar Isaac and Charlize Theron as the respective voices of Gomez and Morticia. The story follows the family when they prepare for an important reunion and a greedy reality TV host unleashes chaos on the celebrations. It released on October 11, 2019.