Investigation Discovery's 'Still A Mystery: The Party's Over' chronicles how 21-year-old Cpl Christopher Martin Ferguson died while attending a St. Patrick's Day party in Killeen, Texas, in 2007. The death remains shrouded in a mystery even now as his family and friends continue to fight for justice. If you're interested in finding out more about the case, including how he died and whether he was killed, we've your back. Let's begin then, shall we?
How Did Christopher Ferguson Die?
Corporal Christopher "Chris" Martin Ferguson was born to Theophil Ferguson and Patty Gibson Ferguson in Columbus in Franklin County, Ohio, on April 12, 1985. He was the family's middle child, born between two sisters, Christina and Cassandra Ferguson. He attended the Watkins Memorial School system and graduated from the Criminal Justice program at Licking Co JVS, Class of 2004. According to the show, the siblings were tight-knit, especially after their parents divorced.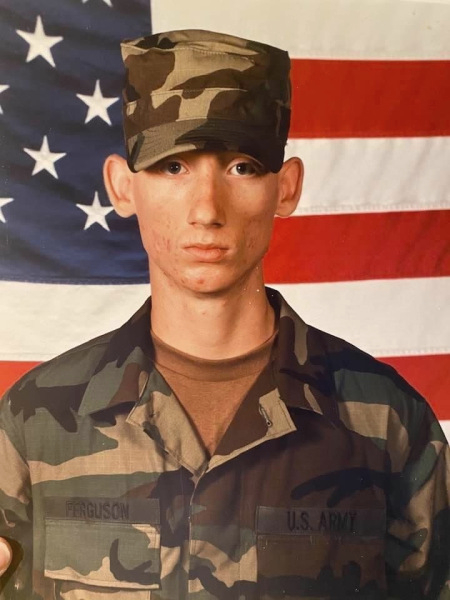 Christina recalled, "My brother played the role of the man in the house, looking out for his sisters. All we had was each other since we did not have grandparents, aunts, uncles, or cousins. It was truly my mom and us kids." The sister claimed Chris "was a G.I. Joe kid" and knew he would join the army growing up from a very young age. He was fascinated by security systems and the military and enlisted as soon as he graduated in 2004. After completing basic training, he was stationed at Fort Hood Army Base in Killeen, Texas, in November 2004.
Fellow soldier Matthew Gurley described Chris as responsible, kind, and humorous, who worked hard and always tried to protect his unit. Military sources confirmed Chris was deployed to Iraq as part of the Iraqi Freedom Tour in December 2005-06. After the successful tour, he returned to Fort Hood (now renamed as Fort Cavazos). He attended a party celebrating St. Patrick's Day on March 17, 2007. The bash was held at a soldier's off-base apartment, with several fellow soldiers attending.
Chris' family noted he was a teetotaler but agreed to drink with his fellow soldiers if they returned alive from Iraq. The party continued till the wee hours of March 18, when Chris' mother received a horrific phone call at 2:30 am. The caller informed her that Chris had fallen from the balcony and was rushed to the hospital in critical condition. Police sources state the incident occurred at a third-story apartment at 4101 East Rancier in Killeen, Texas. He was transported to Darnall Army Medical Center and later to Scott and White Hospital.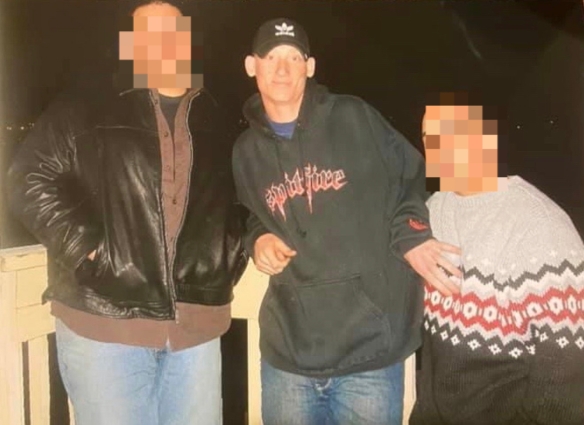 The medical personnel reported Chris was brought to the hospital with serious head injuries. They put him in a chemical-induced coma, though his brain continued to swell, causing fluid accumulation in his lungs. However, he did not exhibit other wounds except severe head trauma. As per the EMS report, he was heavily intoxicated and unresponsive when they took him to Darnall, where he was intubated before being transferred to Scott and White Hospital. The 21-year-old corporal succumbed to his injuries in the early hours of March 25, 2007.
Was Christopher Ferguson Killed?
Chris' mother and sisters rushed to Killeen on receiving the news of his fatal fall with hundreds of questions looming on their minds. While he lay in the coma, his sister, Christina, began her investigation. She was bewildered when everyone she approached refused to answer her queries, and she was repeatedly informed no one would speak with her because of the ongoing investigation. Unperturbed, Christina checked her brother's car and found a grocery bag — the content of which shocked her — in the passenger's seat.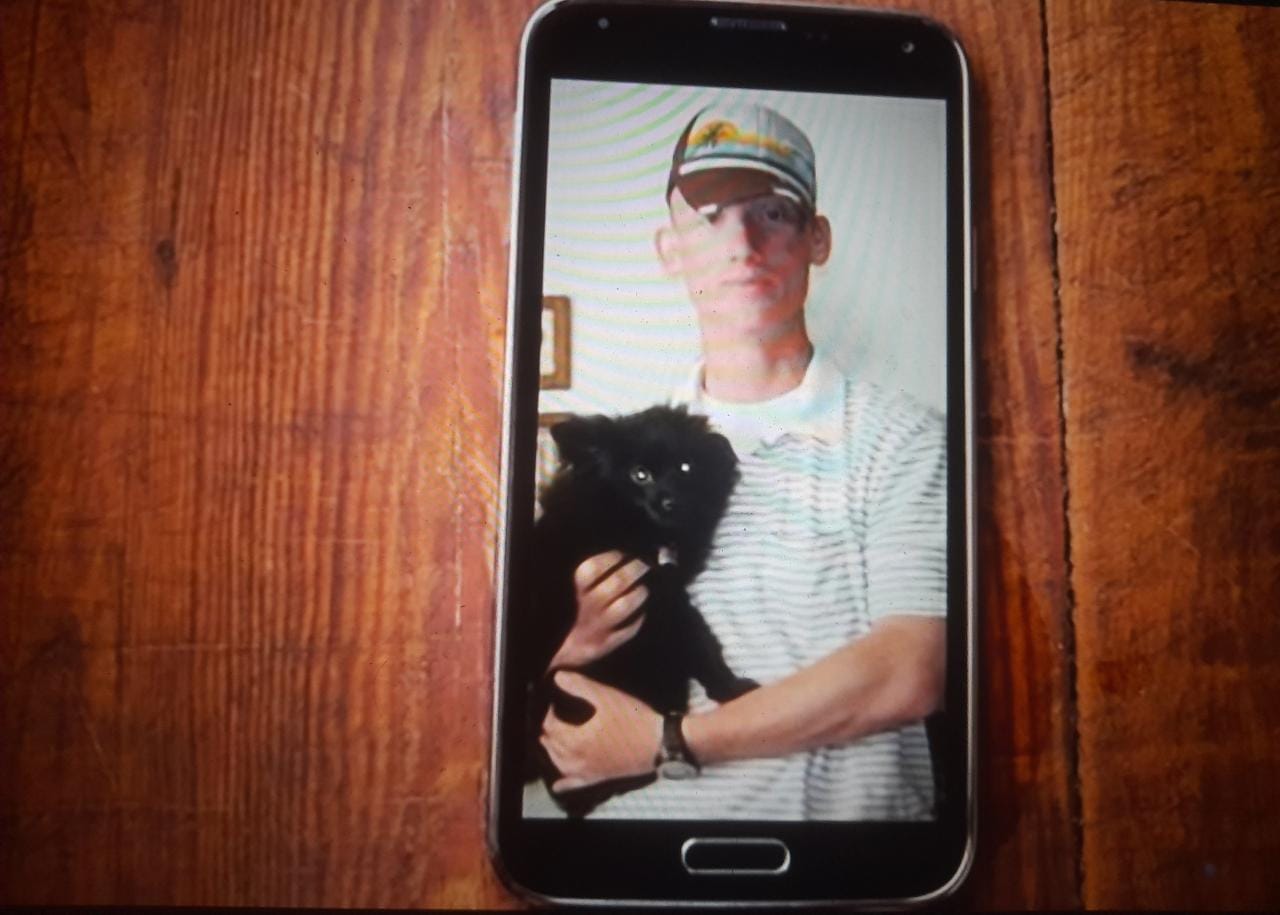 She found Chris' tattered and bloody clothes and his shoes in the bag, with his digital camera inside one of his shoes. The sister checked the camera to find pictures from the previous fateful night, with the soldiers wearing St. Patrick necklaces. However, she was shocked when she allegedly saw photographs of a fellow soldier she and her family had met at the hospital a few hours ago, who had refused to have attended the party. Suspicious, Christina took her findings to the army investigators, but they allegedly refused to hear her out.
Over the following years, the sister continued her tryst for justice as she attempted to speak with Chris' fellow soldiers, erstwhile squad leaders, other military personnel, and detectives from the Killeen Police Department. She claimed though she was repeatedly informed an investigation was ongoing, no investigators ever approached her or her family for any questioning. Matthew Gurley alleged on the show about a rampant drug problem at Fort Hood Army Base and the rampant toxicity among a few soldiers.
He claimed Chris was concerned with the off-base flat and a runaway young female occupant. Christina claimed the minor girl contacted her some days later and claimed Chris was embroiled in a fight with the flat's tenant and a few other soldiers. They started quarreling and shouting, leading to a fistfight, and one of the soldiers allegedly took him to the balcony. The girl, then 17, alleged the other soldiers locked her in a cupboard, and she heard Cris screaming a few minutes later.
However, Christina contended the investigators dismissed the story when she took it to the authorities. She also pointed out her brother was six feet tall and would require momentum to fall from the balcony with a railing above his waist. She filed several appeals to the army and received a few of Chris' files, including witness testimonies, the EMS report, his death certificate, and the autopsy report. While the witness statements were entirely censored, the EMS report stated someone might have potentially pushed Chris off the balcony.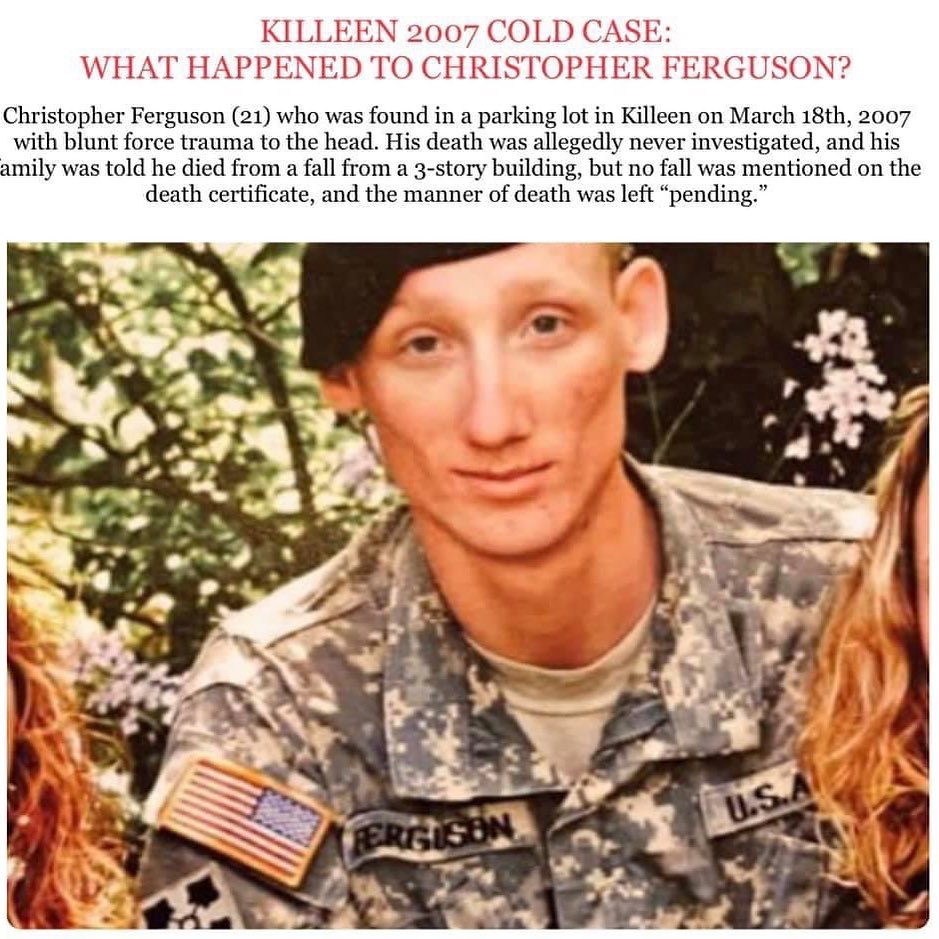 Christina alleged foul play, citing how none of the 17 soldiers who attended the party that night, including an NCO, refused to speak with her. She also mentioned how her brother's injuries consisted of a small bump at the base of his skull and a couple of scrapes, more indicative of a fight. She claimed if Chris had jumped, he would have landed on the grass or the sidewalk instead of the parking lot where he was found. She and Matthew believe he was murdered, and their persistent advocacy caused the police to reopen the case in September 2020.
Read More: Toni Henthorn Murder: How Did She Die? Who Killed Her?