Investigation Discovery's 'Web of Lies: Be Careful Who U Wish 4' follows how Chuck Davis Jr. lost his cool one day and assaulted his live-in girlfriend and her family in a Tulsa, Oklahoma, apartment in November 2014. The police had to eventually use a tazer to have him under control and detain him. If you're interested in knowing more about the case, including why he did it and where he is now, we've you covered. Let's begin then, shall we?
Who is Chuck Davis, Jr.?
After undergoing a bitter breakup in late 2012 with his former fiancé, 22-year-old Amber Thompson had to leave her hometown of Owasso in Rogers and Tulsa Counties, Oklahoma. She moved in with her mother, Kara Thompson, in an apartment on the outskirts of Tulsa and was a busy student adjusting to a new city and juggling her studies by June 2014. On Kara's advice, Amber created a dating profile for the first time and scoured through hundreds of profiles till she came across the profile of Chuck Davis, Jr. on July 3, 2014.
According to his online profile, Chuck, then 26, was from Tulsa, Oklahoma, and worked full-time in the construction business. He had his own place and was looking for a long-term relationship. Amber recalled how Chuck also went to school for a medical career and said, "He came off as extremely smart." Within days, Amber and Chuck became inseparable online and eventually started going out on dates. Chuck told Amber he was following his dream of becoming a doctor.
Amber recounted, "He had saved plenty of money to start working on his degree. He also put a lot of effort into showing that he cared." As their conversation flowed easily, she felt he might be perfect, and Kara and her brother agreed. However, their relationship transformed to the next stage when Amber's former fiancé was released from jail and started harassing and stalking her. Fearing for her life after he showed up at her place, Amber found comfort when Chuck offered to move in with her in her mother's apartment in October 2014.
Amber used to volunteer at the local church, and Chuck offered to join the church band. Just when it seemed to be going her way, Amber was in for a shock on November 4, 2014. Chuck lost his cool during an argument and stabbed her almost 15 times, leaving her with lifelong injuries. She recounted how Chuck never displayed any signs of violence before the stabbing. Chuck had never been violent to Amber before the brutal knife attack on November 4.
Where is Chuck Davis, Jr. Now?
According to the episode, Chuck was in the apartment with Amber and her family when he shouted at Kara over something minor. Amber could not tolerate anyone disrespecting her mother and immediately put her foot down. She recalled, "I said, 'I do not let anyone disrespect my mother. Pack your bags and go.'" Amber claimed that was when Chuck grabbed a knife and came after her, first stabbing her two front teeth. She recounted, "It was the most painful thing I've ever felt in my life."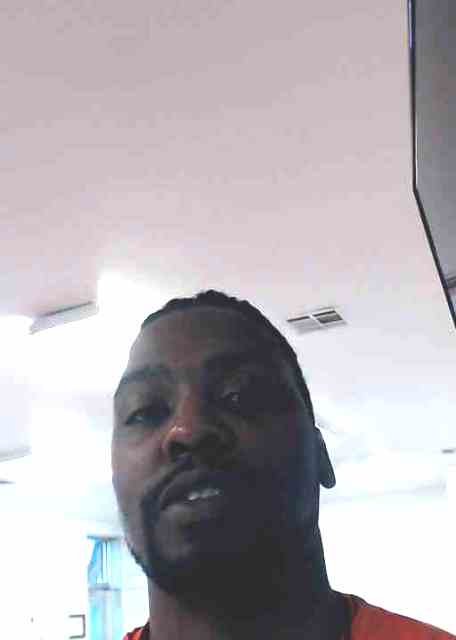 After knocking out his girlfriend's two front teeth, Chuck stabbed Amber over 15 times across her body. He stabbed her so many times, she lost consciousness and lay in her blood. News reports state how the police found stab wounds on both her arms, back, neck, and head. She also suffered from two collapsed lungs and a cracked skull. When Kara called 911, Chuck punched her in the face and stabbed her in the forehead and chest. Amber's brother tried to stop him and got stabbed too.
Amber remembered, "Chuck got him at the front door. He stabbed him in the neck and the back of the head. He didn't know it was a knife until he pulled it out himself." Kara and Amber's brother managed to run outside and fetch help, but even then Chuck was not ready to give up easily. Amber recalled, "When police showed up, he told them he had a gun also. It took five of them to get him on the ground. They tased him twice. The first time, the manager said he just brushed it off like it was nothing."
Chuck was charged with multiple counts of assault with a dangerous weapon and domestic assault and battery. He pleaded guilty to the stabbings in December 2014 and got 20 years in prison in January 2015. Amber also learned Chuck had a prior criminal record and was already on probation for attacking a man and his wife at a bar in 2013. According to his prison records, the 34-year-old is currently out on probation.
Read More: Amber Thompson: Where is the Survivor Now?