The tragic 2019 murder of collegegoer Ally Kostial shook the entire University of Mississippi student community. The 21-year-old was found brutally murdered away from campus, leaving her parents, Cindy and Keith Kostial, devastated. CBS' '48 Hours: What Ally Kostial Didn't Know' chronicles the shocking investigation following Ally's death, which eventually led the police to the killer: her boyfriend, Brandon Theesfeld. While he was soon brought to justice, if you wish to know how Cindy and Keith are doing presently, here's what we can tell you.
Who Are Cindy and Keith Kostial?
St. Louis, Missouri, residents Cindy and Keith Kostial had two children, Ally and Andrew. The couple was exceptionally proud of their daughter, who excelled in school and enrolled at the University of Mississippi in 2016. Cindy reminisces how the business marketing major was quite excited to move to college, as apart from studies, she hoped to meet a nice southern boy and raise a family with him someday. Unfortunately, Ally did meet a boy from Texas in her junior year, yet he eventually became the reason for her heartbreaking death.
In the summer of 2019, Keith and Cindy visited Ally at her college apartment, going shopping and cooking meals together. She even wanted them to stay an extra day, but they had to leave due to prior commitments. Little did the Kostials know that it would be the last time they saw their daughter alive. On July 19, 2019, Cindy called Ally around 7:00 PM, and they chatted for a bit. The former remembers how her daughter had woken up from a nap and planned to go out with her friends that night.
The following morning, the senior year student was found dead at Sardis Lake, about 45 minutes from her apartment. An autopsy revealed that she had been shot at least nine times. As the police began looking for possible suspects, the victim's friends repeatedly mentioned a boy named Brandon Theesfeld, who studied at the same college. They divulged that he and Ally dated in junior year for a while and broke up, only to reconnect in sophomore year.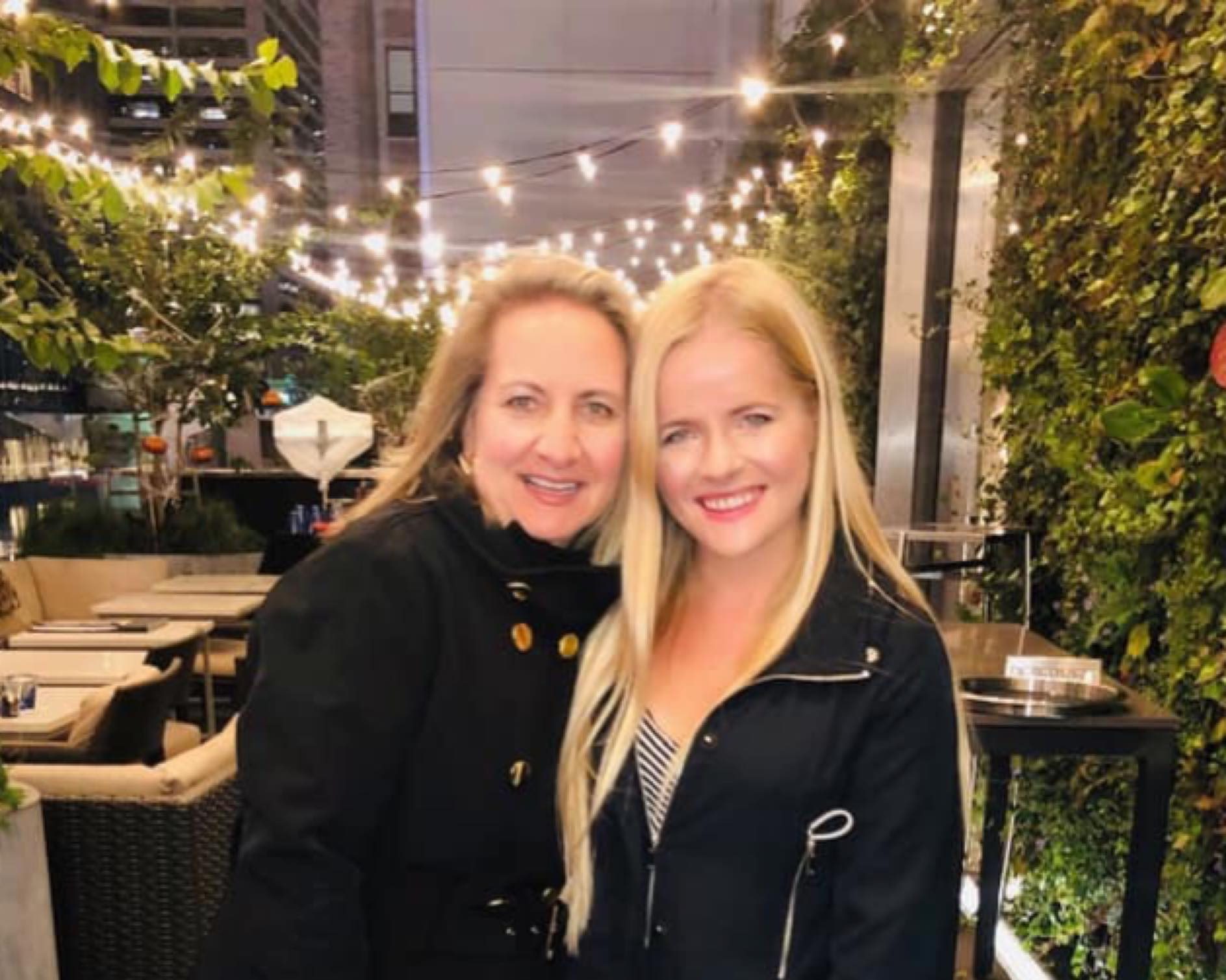 The 21-year-old's friends further stated that the couple had a turbulent relationship, with lesser commitment from Brandon's end. According to Keith and Cindy, Ally had casually mentioned meeting a boy in college yet had never discussed him elaborately. Hence, they were entirely unaware of the trouble between her and Brandon. Surprisingly, Ally's text history revealed the truth; a few days before she died, she believed she could possibly be pregnant. But when she shared the same with Brandon, he did not take it too well and started avoiding her.
Based on the couple's complex relationship, the police summoned Brandon for questioning. However, he made numerous excuses to evade them and was soon found trying to abscond town. After a lengthy search, Brandon was arrested at a gas station, and the gun with which he shot Ally was found in his car, along with blood on his clothes. He initially insisted he was innocent and refused to plead guilty to the capital murder charge against him. After some deliberation, Brandon accepted a plea deal and pleaded guilty to first-degree murder; he was handed a life sentence in 2021.
Where Are Cindy and Keith Kostial Today?
Cindy and Keith were distraught when informed of their daughter's death. Not just that, when they discovered Ally and Brandon's complicated equation, they were surprised to know she had taken a home pregnancy test some days before she died. Albeit Cindy theorized on the show that her daughter had likely been pregnant at some time, causing Brandon to murder her in a rage. Gradually, the grieving parents found some relief when their child's killer was rapidly brought to justice.
The Kostials shared how hard it was for them to pick up the broken pieces after Ally's demise, stating that they sometimes still think she's away at college and badly miss her. Since Brandon's sentencing, Keith and Cindy have preferred a private life away from the public eye. Nevertheless, the couple still resides in St. Louis, Missouri, with their son and pet dog, often sharing their cherished moments with their late daughter on social media. They are thankful for the love and support they have received from well-wishers and try to keep Ally's memories alive.
Read More: Ally Kostial Murder: Where Is Brandon Theesfeld Now?