Investigation Discovery's 'Who Killed Jane Doe? The Lady in the Woods' chronicles how 47-year-old Cindy Vanderbeek's family reported her missing to the Montgomery County, Maryland, authorities in April 1995. The case remained unsolved for around a decade before a missing persons website cracked it open and helped the police find her remains. If you're interested in learning more about the case, including how Cindy died and the killer's identity, we've got you covered. Let's begin then, shall we?
How Did Cindy Vanderbeek Die?
47-year-old Cynthia "Cindy" Louis Vanderbeek was reported missing by her sister, Sandra DiFranco, and mother, Camille Catchpole, of Germantown, Maryland, in 1995 spring. According to reports, she and her husband, Stephen "Steve" Alfred Vanderbeek, lived in Florida and traveled to boat shows to sell merchandise. Cindy's mother and sister were worried when she did not show up for a family christening, where she was to become a godmother to a niece in late March 1995. She and her husband were supposed to stop by on their way back to Florida.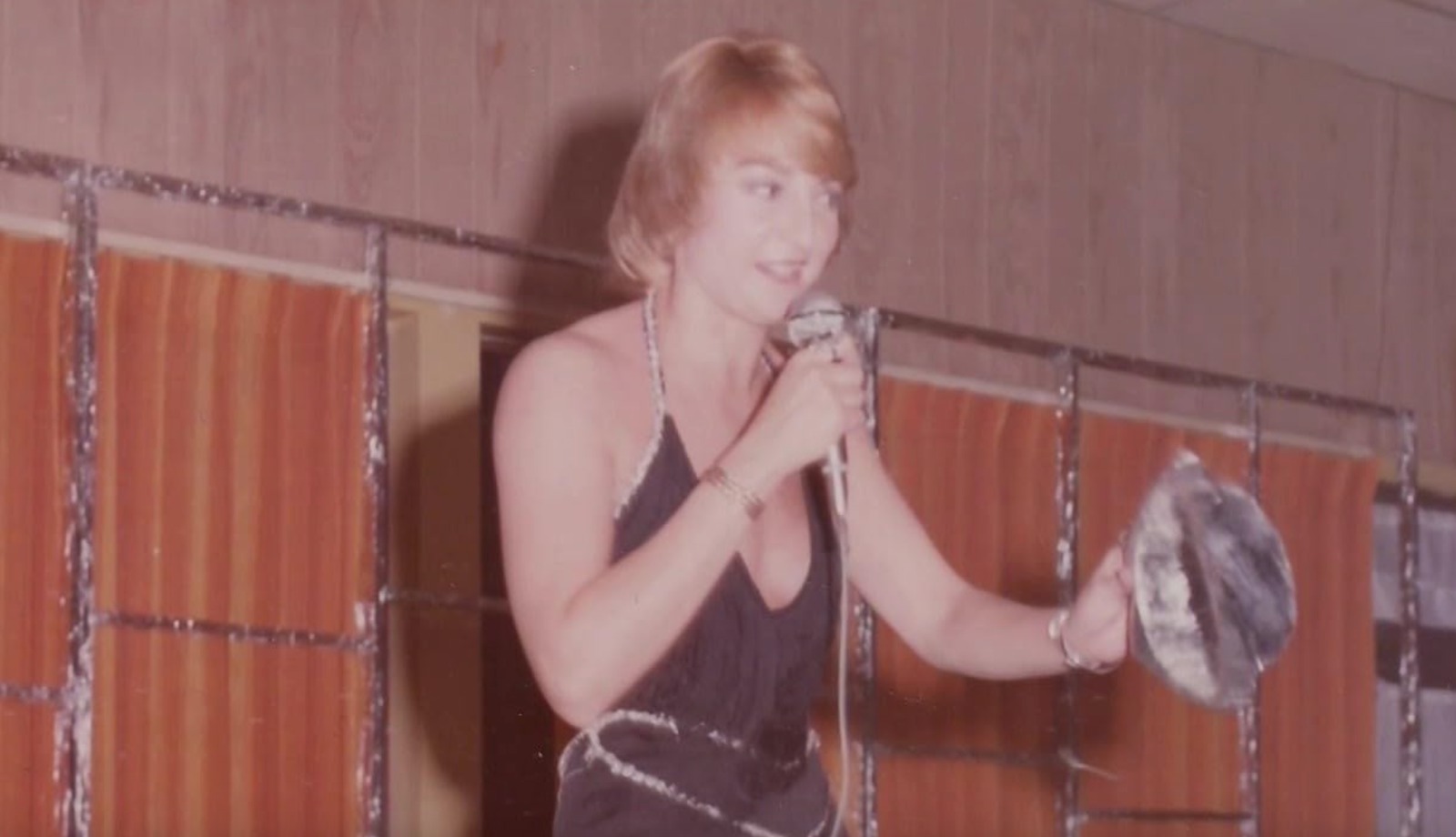 Steve had assured the concerned family members that Cindy was helping a friend at a Chicago boat show. The episode noted how it took nearly a decade before law enforcement agencies of two states exchanged notes to discover her remains had been found long back in May 1995. Yet, the authorities could not determine if they were Cindy's remains due to a lack of identifying marks. The victim was identified in December 2004 through DNA tests from her tooth, and a police affidavit stated she was strangled to death.
Who Killed Cindy Vanderbeek?
Cindy and Steve had been last seen during a boat show in Portland, Maine, in March 1995. Even though he assured her family she was with a friend in Chicago, the relatives were doubtful, with one of them recalling how excited she was to attend the family function. Their apprehensions were further increased when Steve stopped by his mother-in-law's home alone — something he had never done before — and made several suspicious financial transactions. They reported Cindy missing to the Montgomery County authorities in April 1995.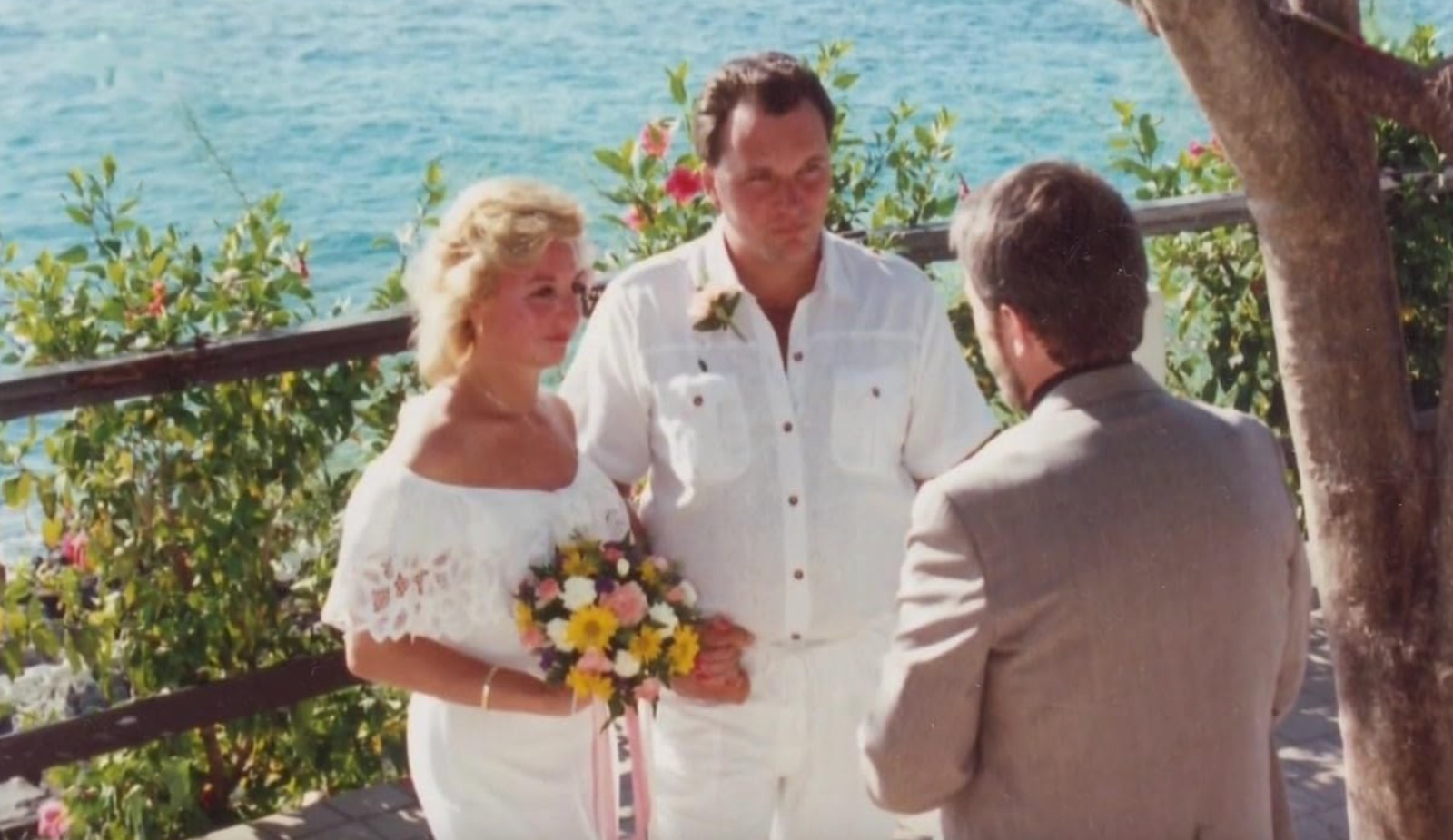 According to Cindy's family, Steve removed $5,000 from the couple's joint account in a Maryland bank. He also picked up $1,500 from Camille, which she held on for them. Detective Robert Nichols of Montgomery County, Maryland, Police Department initiated a missing person investigation after Sandy and Camille reported Cindy missing. The investigator explained the case initially posed a few complexities since the victim had no fixed address then or no clear time frame regarding when she exactly disappeared.
Thus, the law enforcement officials were unclear regarding which jurisdiction should investigate the case till Detective Nichols decided to take up the matter himself. He interviewed Steve in August 1995, and the husband alleged he and his wife had been planning on separating since they had been disputing over financial issues. Sandra also told the police how her sister had informed her about the couple's marital problems a year ago. Court records state Cindy and Steve spent the night of March 22, 1995, in a Hunter Mountain, New York, hotel.
While the pair checked out together the following morning, court documents indicated Steve was seen spending the night alone in a Clarksburg, West Virginia, motel on March 24, 1995. He informed Nichols he had last seen his wife in Orlando in April 1995 when they decided to split. However, the police found it suspicious that Steve never reported Cindy missing. While he was the primary person of interest, the investigators had no evidence that supported foul play or any physical evidence that linked him to a supposed crime.
As the case turned cold and almost a decade passed without progress, Detective Nichols stayed with it through promotions and transfers to other sections of the department. Nonetheless, the case cracked open in 2004 when the determined investigator stumbled upon a critical piece of evidence on the Doe Network — a website devoted to missing-person investigations. He came across an artist's reconstruction of the face of a woman whose body had been found in a wooded area of Fulton County, Pennsylvania, in May 1995.
According to records, an off-duty state police trooper and his dogs discovered a partially decomposed body off Fire Tower Road on Tuscarora Mountain on May 1, 1995. The remains were covered with brush and lacked any identification, jewelry, or personal belongings to help police identify her. An autopsy determined that she had been strangled to death between March 22, 1995, and March 28, 1995. The Pennsylvania investigators independently investigated for almost a decade before they decided to seek public help in identifying the victim.
Pennsylvania State Police Corporals Roger Smith and William Baker added the case to the Doe Network in April 2004, and Detective Nichols discovered it sometime later. He said, "It resembled Cindy, so I contacted Sandy DiFranco, gave her the Web site address, and she concurred." The investigator arranged for a DNA sample from her family to be compared with the unidentified remains, and DNA analysis showed it matched. Finally, the authorities found Cindy's remains almost a decade after her disappearance and had enough evidence to arrest Steve.
The authorities traced Steve, then 51, to Apartment 11A of 33 Corsa Terrace in Ridgewood, New Jersey, in early 2005. He had been working as a handyman and was arrested on June 20, 2005, and charged with first-degree murder, third-degree murder, and aggravated assault in Cindy's 1995 homicide. Steve was apprehended based on a warrant issued by Fulton County Magisterial District Judge Wendy Richards Mellott and held in New Jersey before being extradited to Pennsylvania.
Where is Steve Vanderbeek Now?
Stephen Vanderbeek, then 52, was sentenced in mid-June 2006 for killing his wife, Cindy, and disposing of her body on a mountain between Fulton and Franklin counties over a decade ago. He was sentenced to serve 7 to 14 years in state prison for third-degree murder and another concurrent sentence of one year for abuse of a corpse.
Additional charges of criminal homicide, first-degree murder, and aggravated assault had been previously dismissed. The court further stated Steve would be on probation for two years after serving his sentence while giving him credit for time served. Now in his 60s, he has likely been released after completing his prison term.
Read More: Lliana Adank and Eric Goldstrand's Murder: How Did They Die? Who Killed Them?