Peacock's 'Meet, Marry, Murder: Tavener' depicts how 27-year-old Claire Tavener, a mother-of-two, was brutally murdered inside Nailsea, UK, marital residence in early January 2018. While the police apprehended the killer within minutes of discovering the body, the most tragic aspect of the crime was the victim's two minor sons reporting the death to the authorities by calling 999.
How Did Claire Tavener Die?
Claire Tavener, 27, lived with her husband, Andrew Tavener, and their two children, Rory, then six, and Blake, then three, in Brendon Gardens in Nailsea, UK, in January 2018. Born to Steve and Sarah Willmott, she worked part-time at The Old Farmhouse pub in Nailsea, according to her Facebook page. One of the neighbors, Tony Esposito, recalled, "They are just a really nice couple with two sweet young boys. We'd say 'good morning' or 'afternoon' when we pass each other." Reports cited Andrew worked as a tree surgeon.
Neighbors noted the Tavener family had moved into the residence near Nailsea & Blackwell station in north Somerset around seven months ago. Stephen recalled his daughter as happy and outgoing with a love of life. He said she was always joyful as a child, with a fondness for horses, and was never one to quit. Claire's greatest joy, though, was her two young boys whom she "absolutely idolized." Hence, it was shocking when the young children dialed 999 shortly before 7:00 am on January 8, 2018, to report they suspected their mother was dead.
Court documents state the mother-of-two had sustained ten stab wounds to her body, including two to her neck and defensive injuries to her arm and hands. The prosecution alleged her death was caused by a sustained and deliberate assault motivated by a dissolution of the marriage. The couple's minor sons discovered Claire lying dead on the lounge floor and called the authorities around 6:55 am. The eldest son told an operator he believed "mummy was dead as she was covered in blood" and said he and his brother had been with her for about an hour.
Who Killed Claire Tavener?
Court testimonies from the couple's mutual friends described how the Tavener marriage broke down over the years. They all said Andrew drank a lot of alcohol, which caused problems in the relationship. According to court records, Claire had previously reported two incidents of violence in February 2015. While one involved Andrew punching her while she held her youngest son and trying to push her down the stairs, the other concerned him verbally abusing her friends as he allegedly grabbed Claire around the neck and lifted her off the ground.
According to the show, Andrew even forced Claire to leave social events to prepare meals for him and regularly accused her of lazy housekeeping and not keeping the house clean and tidy. The prosecution alleged Claire had sought advice from the Citizens Advice Bureau (CAB) about her ending the marriage. It became apparent they had agreed to stay together for Christmas 2017, with her telling her husband she intended to move to the Old Farmhouse pub by January 2018. However, the jealous spouse became convinced she was seeing someone else.
Over the weekend, she even informed her father that she and Andrew were splitting up and claimed she was not sorry about the separation. On January 6, Andrew boarded a coach to attend a pool tournament in Weymouth, Dorset. During the journey, he confided in his friends, revealing that his marriage had almost concluded. Reports cited the couple had a bitter argument over childcare in the morning, and Andrew told several friends that he was "going to get a big knife and stab her" if she went on at him "like she did this morning."
After returning from the tournament the following day, Andrew phoned Steve Willmott and stated, "I don't want to upset you. You are a nice bloke. But you have to have your daughter back. She needs to move out, and the sooner, the better." Claire intervened and reassured her father not to be concerned, noting that her husband was inebriated. Steve talked with his daughter for the last time around 8:39 pm, and the investigators hypothesized Andrew likely stabbed her to death around the same time with a locking knife with a wooden handle.
Court records stated Andrew had attempted to throw a TV out of a window and had taken away the car key to prevent Claire from taking the two children. After the police found Claire's body, they received news within a few minutes that an inebriated Andrew had been at Nailsea and Backwell station after a committer called 999 upon seeing him lying on the railway track in an attempt to die by suicide. Upon being arrested as a suspect in his wife's homicide, he stated, "It's not suspicion of murder. I killed my wife. She is dead."
Andrew Tavener is Serving His Sentence Today
Andrew was rushed to the hospital after suffering life-altering injuries when hit by a train, though it had slowed down. His defense counsel informed the court that their client had lost all the fingers on his right hand and had undergone two operations, including skin grafts. The Avon and Somerset police formally charged him with murder on February 1, 2018. While awaiting a murder trial, he, then 45, pled guilty to murder on March 8, 2018. The defense counsel also claimed Andrew was apologetic for his actions and recognized his drinking problem.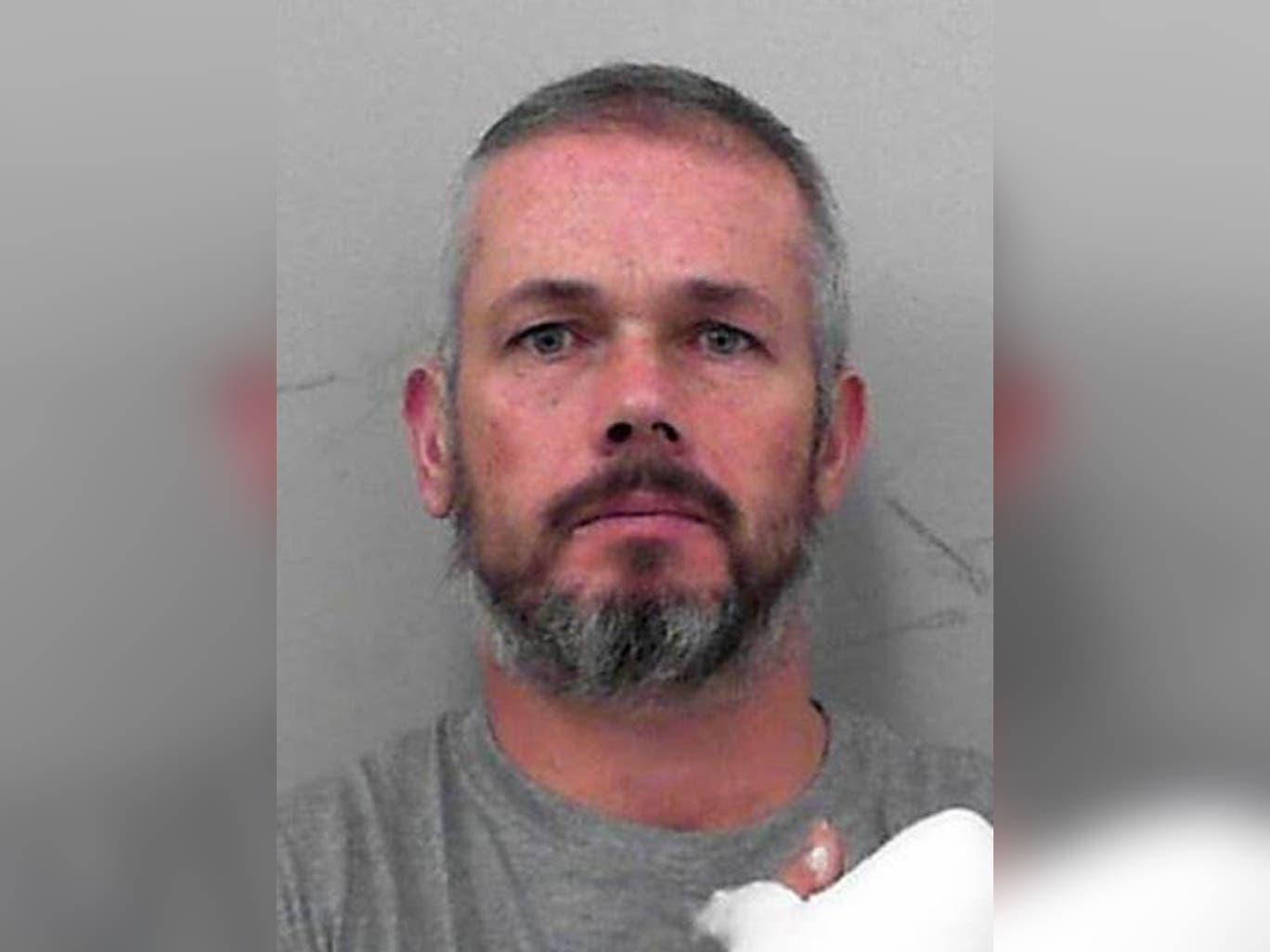 They also stressed that Andrew had no prior criminal record except for a DUI. On April 10, 2018, he was sentenced to 16 years and eight months to life. The judge noted, "You left that home knowing that your three and six-year-old boys would wake up to find their mother dead. It is incomprehensible to anyone how you could do that. Your conduct was utterly self-centered, unspeakably cruel, and appallingly traumatic to your children." Now in his 50s, he is presumably serving his sentence in a Somerset prison and will not be paroled till 2035.
Read More: Morgan Patten Murder: How Did She Die? Who Killed Her?