The latest episode of Crime Junkie Podcast features the tragic death of 24-year-old Morgan Patten in Maysville, North Carolina, in early November 2019. While the officials initially maintained she died from an accident, her parents constantly fought and campaigned to get justice for their daughter until a suspect was indicted on several charges in mid-September 2023. If you are curious to learn more about the perplexing mystery surrounding the alleged homicide of Morgan Patten, we've your back. Let's begin then, shall we?
How Did Morgan Patten Die?
Morgan Renee Patten was born to Steven and Renee (née Duquette) Patten in Lebanon in Grafton County, New Hampshire, on October 1, 1995. Since the tender age of three, Morgan exhibited an insatiable passion for reading and took immense joy in sharing her beloved books with others. A true polymath, she excelled in multiple sports, showcased her musical talents, poured her heart into writing, and proudly embraced her identity as a self-proclaimed nerd. Morgan's magnetic personality allowed her to forge connections across varied social circles, and she always gravitated toward those who often found themselves on the outskirts.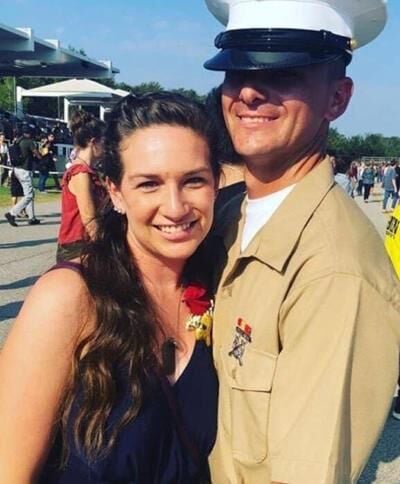 She cherished the majesty of snow-capped peaks just as much as the calmness of flat seas. Yet, no matter how engrossed she was in her myriad interests, Morgan never hesitated to set them aside when a friend required her assistance, demonstrating her unwavering commitment to those she cared about. She attended and graduated from Kearsarge Regional Schools and earned a degree in Geoscience from Southern New Hampshire University. She was accepted to and enrolled in the Coastal Environmental Law program at Roger Williams University to begin in August 2020. Hence, it was shocking when the 24-year-old's life ended tragically on November 8, 2019.
Morgan was en route to see her fiancé, Phil Brandon, who was training with the Advanced Infantry Training Battalion at Camp Geiger, North Carolina. He had invited her to come down and visit with him while he enjoyed a "96," which is Marine Corps language meaning a four-day weekend. Her parents stated they last heard from her around 9:42 pm while she was dining alone at an Applebee's restaurant near Baymont Hotel and Suites, the closest hotel to the gate outside of Camp Lejeune. At 4:40 am on November 9, the Bradford police contacted Morgan's parents with distressing news — their daughter had died in an accident around 10:51 pm.
According to police sources, the accident occurred on White Oak River Road in Maysville, North Carolina. A pickup truck carrying two off-duty Marines and Morgan had staggered off the road at a speed exceeding 90 miles per hour, ultimately colliding with a tree and somersaulting multiple times. The driver, the only one sitting at the front, sustained only minor injuries and had already been discharged from a nearby hospital. While Morgan was ejected from the vehicle and was pronounced dead at the scene, the other male passenger suffered a severe head injury and was airlifted to a regional hospital for specialized medical treatment.
Who Killed Morgan Patten?
Morgan's parents recalled how their daughter was in love with Phil, and the young couple had announced their engagement on October 26, 2019, two weeks before the fateful weekend trip. She embarked on a lengthy and meticulously planned journey, beginning with the first ferry out of Oak Bluffs, followed by a series of connections via bus and planes that eventually led her to the Baymont Hotel and Suites near Camp Lejeune in Jacksonville, North Carolina, on November 8. A tired Morgan decided to dine at a nearby Applebee's and retire for the night.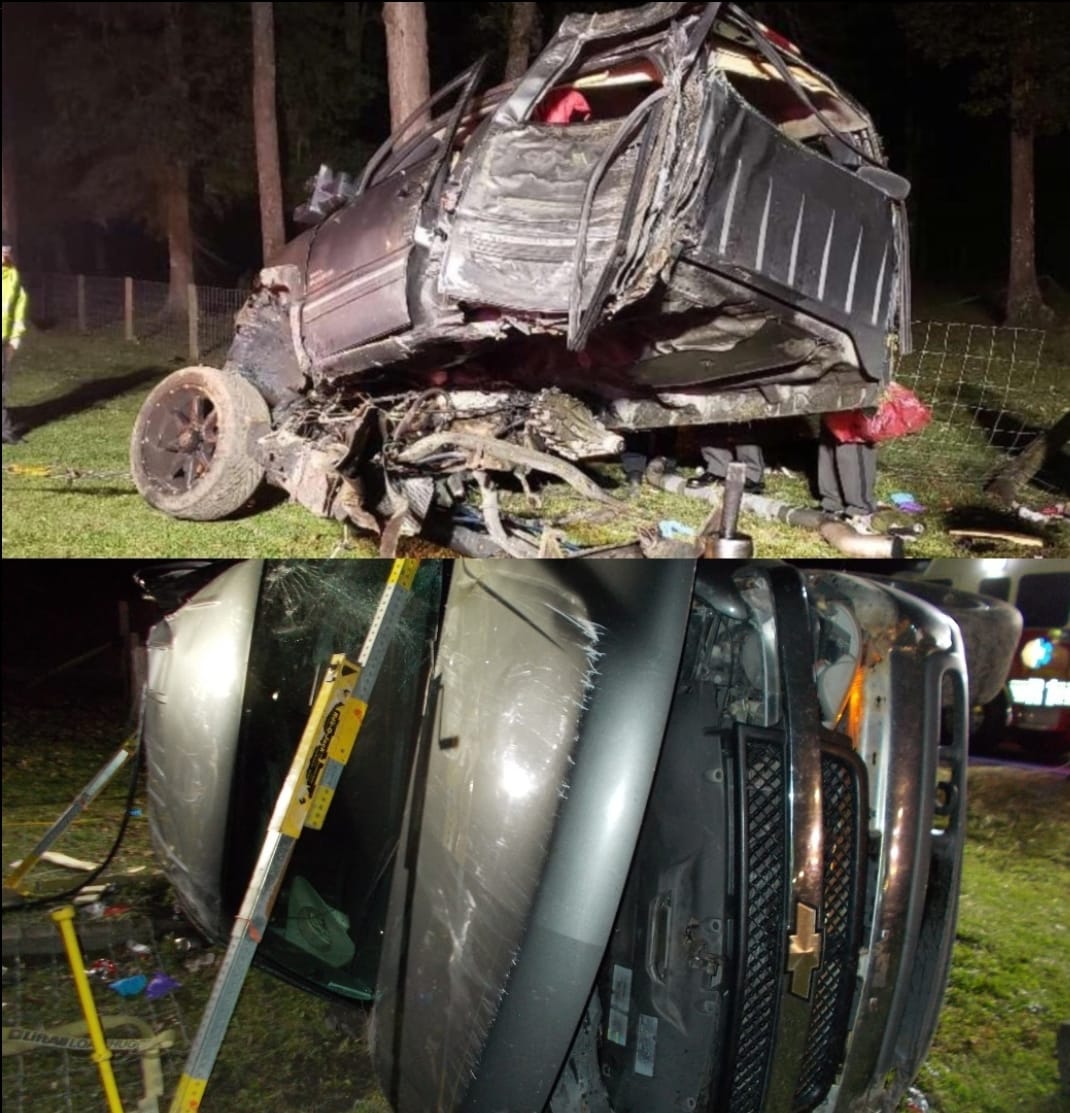 She was scheduled to meet her fiancé around 8:00 am on November 9. Always careful and wary of the dangers of army towns, Morgan took the longer but safer route to the restaurant instead of the shorter but darker path. She ordered a garden salad with grilled chicken and a Sam Adams Boston Lager while constantly texting Phil and her parents. From this point onwards, the mystery deepens, with two bartenders working at the diner offering conflicting statements. In August 2020, one bartender, Jessica Brown, provided a statement to Private Investigator James Gilchrist, recalling the events of that evening.
Morgan was sitting alone at the horseshoe-shaped bar, enjoying a beer. Nearby, a group of patrons occupied one corner, and two men, referred to as "the cowboys" by Jessica, were seated on the other side of the group, easily distinguishable by their button-down shirts and cowboy hats. However, when the group at the corner left, the cowboys noticed Morgan sitting alone and started a conversation, possibly thinking they should buy her a shot. Initially, Morgan declined their offer but eventually accepted after some persuasion.
Jessica poured three shots of Jack Daniel's – one for Morgan and one for each of the two men. She observed that Morgan and the cowboys didn't appear to have a strong connection or chemistry, and there was no apparent vibe between them. This detail raised questions about why Morgan joined the two men for the fatal drive later in the evening. Joshua Thornton took over from Jessica for the night, although he had been working since around 6:00 pm, as per his written statement. In August 2020, James Gilchrist interviewed Joshua, and some details between Jessica and his statements conflicted, possibly due to the passage of time.
Joshua recalled serving Morgan a beer after one of the men offered to buy her one, and Morgan preferred a short glass. Later, they offered her a shot of Jack Daniels, and he asked for her consent, which she reportedly gave. He described the interaction between Morgan and the two men as reciprocal and mentioned one of the men offering to cover Morgan's tab. In his November 10, 2019, written statement, the two men continued sitting for about 15 minutes after Morgan went to the restroom, with one eventually leaving. However, Joshua didn't recall this part of the events in his August 2020 interview, creating ambiguity.
Nevertheless, neither Joshua nor Jessica witnessed Morgan's departure from the bar with the two men. The last text message from her phone was at 10:40 pm, to which Phil responded at 10:45 pm. Anne Freeman called 911 within seconds of the crash occurring across the street from her home at 10:51 pm. According to Morgan's parents, it leaves around eleven minutes of no communication from Morgan — thus casting aspersion on the official version that she could not have been taken against her will.
The Pattens also challenge the authorities' claims that Morgan's blood alcohol content was "too high." The driver, Hunter Wells, was charged with felony death by motor vehicle, involuntary manslaughter, serious injury by vehicle, driving while impaired, expired registration card/tag, expired/no inspection, reckless driving to endanger, exceeding safe speed, and driving left of center at a September 18, 2023, Onslow County Superior Administrative Court hearing. He is scheduled to go to trial in November 2023.
The other male passenger, Charles Cornwall, spent three weeks at Vidant Medical Center in North Carolina. Afterward, he returned to his home in Montana to continue his recovery. Once home, he immediately applied for Medical Separation from the United States Marine Corps. Though the rest of his memories returned, Morgan's parents state he maintains that he has no recollection of the events that occurred on November 8, 2019.
Read More: Helen Hancock and Martin Griffiths Murders: Where is Rhys Hancock Now?