Investigation Discovery's 'Homicide Hunter: Lt. Joe Kenda: Target Practice' chronicles how 23-year-old single father Clarence Branch lost his life due to a meaningless argument over an insignificant sum of money with one of his neighbors. He was killed in plain view of his girlfriend and her child in their east Colorado Springs, Colorado, apartment in early March 1989. If you're interested in learning more about the case, including how Clarence died and the killer's identity, we've your back. Let's begin then, shall we?
How Did Clarence Branch Die?
On March 12, 1989, Melanie Cruz caught up with her good friend, Ramona Howard, in her Valley High apartments in east Colorado Springs, Colorado. They planned on spending the lazy Sunday afternoon chatting when they suddenly heard gunshots ringing from a neighboring apartment and rushed outside to find a woman crying over a man who seemed to have been shot. After the first responders arrived at the scene, they identified the victim as 23-year-old Clarence Branch, who was fatally shot once in the chest — the bullet piercing the heart.
The emergency responders rushed Clarence to the hospital, where he was declared dead upon arrival. They learned his girlfriend, Cheryl Sinclair, had been present during the shooting with her ailing child. The paramedics rushed the mother-daughter duo to the hospital too. When the investigators entered Clarence's apartment, they found drawings on the walls and stuffed animals on the floor — indicative that a child lived in the residence. Moreover, they located two spent .25-caliber shell casings at the crime scene, implying more than one shot was fired.
Who Killed Clarence Branch?
The officers found several blood droplets where Clarence's body was found, but in a separate direction several feet away, indicating that the perpetrator might have also been injured. They interviewed the building manager, who had been working on a door knob a few doors from the crime scene. He claimed he heard the two gunshots and found two unknown men running from Clarence's apartment. April Travis, who lived across the street, approached the investigators with helpful information on the victim and his partner, Cheryl.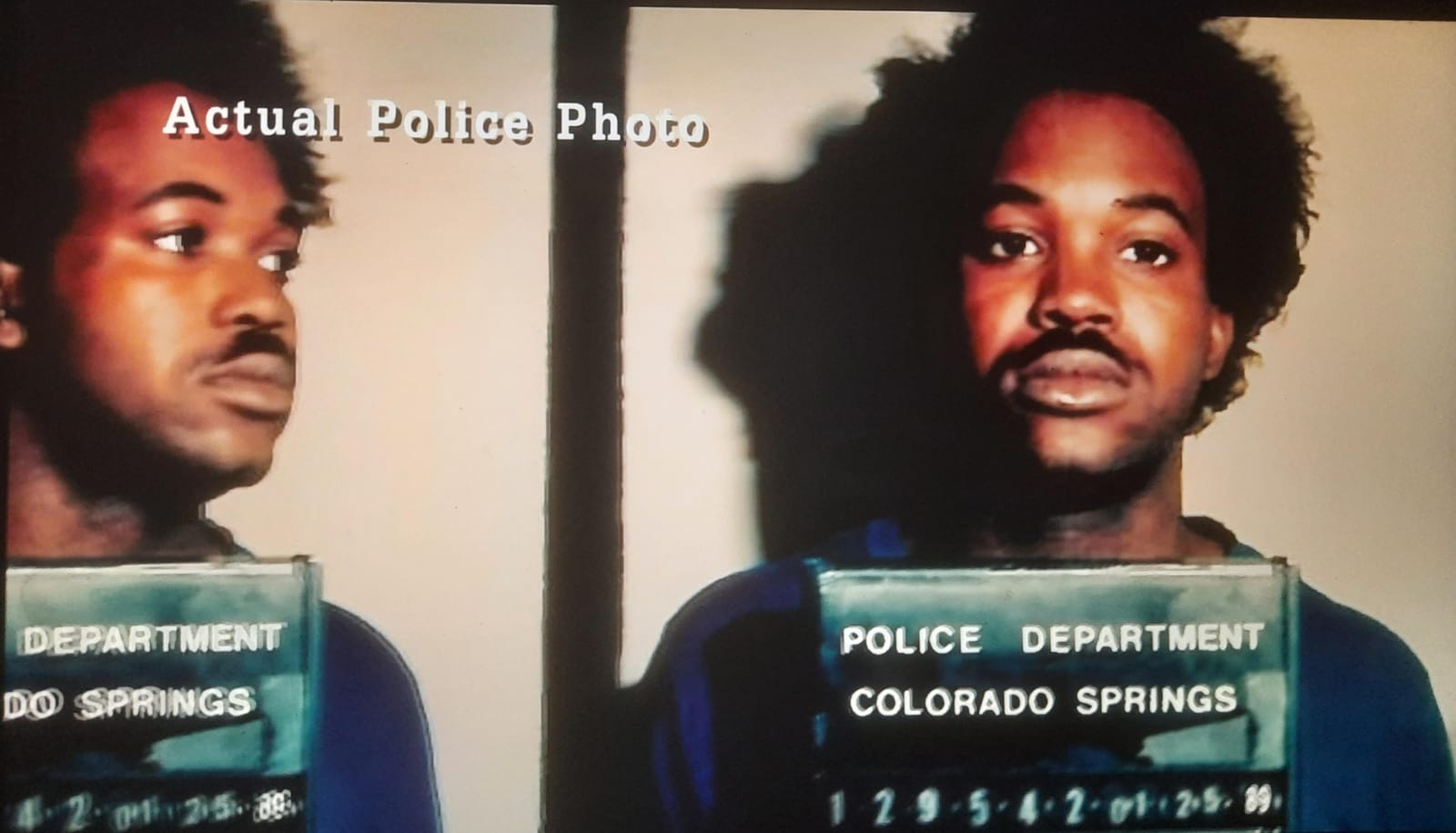 April claimed her children played with Cheryl's kid, and she had numerous conversations with both her and Clarence. She stated he was a former military who got divorced a little while back and described him as a nice guy who had never gotten into trouble. Other residents also attested to Clarence's kind-hearted and helpful nature. He had two children from his previous relationship and shared partial custody. Yet, the officers got their first potential suspect when April informed them Cheryl was still married and going through a sore divorce.
According to the episode, Cheryl was from Texas, had moved in with Clarence a little while ago, and was in the middle of bitter divorce proceedings with her husband, Felton, in West Texas. Nonetheless, the local authorities in West Texas interrogated several people who vouched for the latter's whereabouts at the time of the murder. The following day, the investigators interviewed Cheryl when she returned home with her child, who was still recovering. She alleged Clarence and another fellow resident, Albert James, shared great animosity.
The show noted Albert's girlfriend had babysat for Cheryl's kid a few weeks back and owed $20 for her services. Clarence had not still paid her back, and her partner was pissed off regarding it despite the almost insignificant sum owed. Cheryl further alleged that rumors had been circulating in the neighborhood about Albert going around and claiming Clarence was "a dead man." However, in response to those threats, the victim bought a gun for self-defense instead of going to the authorities, further escalating the situation.
Cheryl claimed Clarence opened the door to Nathan Emerson, another fellow resident, on March 12 when Albert barged in. A physical confrontation broke out between the two men, with the mother-of-one stating she used the gun to fire one shot into Albert's right forearm. Cheryl alleged he lunged at her, and a struggle ensued over the gun, with him snatching it from her and firing the fatal shot in Clarence's chest. Furthermore, the police interviewed Nathan, who confirmed her version. He stated he did not know Albert and had gone to request a ride from Clarence.
Where is Albert James Now?
As the police began their hunt for Albert James, they heard he had walked into a police station and turned himself in with the murder weapon. Nevertheless, he denied intentionally shooting Clarence and claimed the gun went off accidentally. When confronted with witness statements, Albert refused to cooperate further and immediately lawyered up. But the authorities had their breakthrough when his girlfriend, Cassie Davis, voluntarily came to the station and confirmed Cheryl's account. Her tale showed the recklessness that led to a life being lost.
Cassie told the officers how Clarence owed her $20 for babysitting and refused to pay up despite repeated pleas. She even alleged he pushed her once as she tried to confront him and ask for her money. However, Albert "went crazy" when he heard about it and stormed out to confront Clarence, leading to the unfortunate incident. He was charged with second-degree murder but pled guilty to a lesser charge of reckless manslaughter and was sentenced to ten years. He has since been released after serving his sentence.
Read More: Gary Ballis and Benjamin King Murders: Where is Jason Shockley Now?