Netflix's 'Catching Killers: End of the Line: The Railroad Killer' depicts how Dr. Claudia Benton was brutally raped and murdered inside her West University Place, Texas, home in December 1998. The police found several pieces of forensic evidence inside her residence that helped them identify the perpetrator, who turned out to be a Mexican serial killer suspected in as many as 23 murders across the US and Mexico during the 1990s. If you're interested in finding out more about the case, here's what we know.
How Did Claudia Benton Die?
Dr. Claudia Gabriela Subiria Franco Benton was born in Provincia de Lima, in Lima, Peru, on May 15, 1959. She married George Benton and gave birth to twin daughters, living in their West University Place residence in Harris County, Texas, in December 1998. The 39-year-old actually served as a pediatric geneticist and researcher at Texas Children's Hospital, where she worked on diagnosing childhood diseases. On December 16, 1998, George, Emilia Benton, and her twin sister were visiting relatives in Arizona.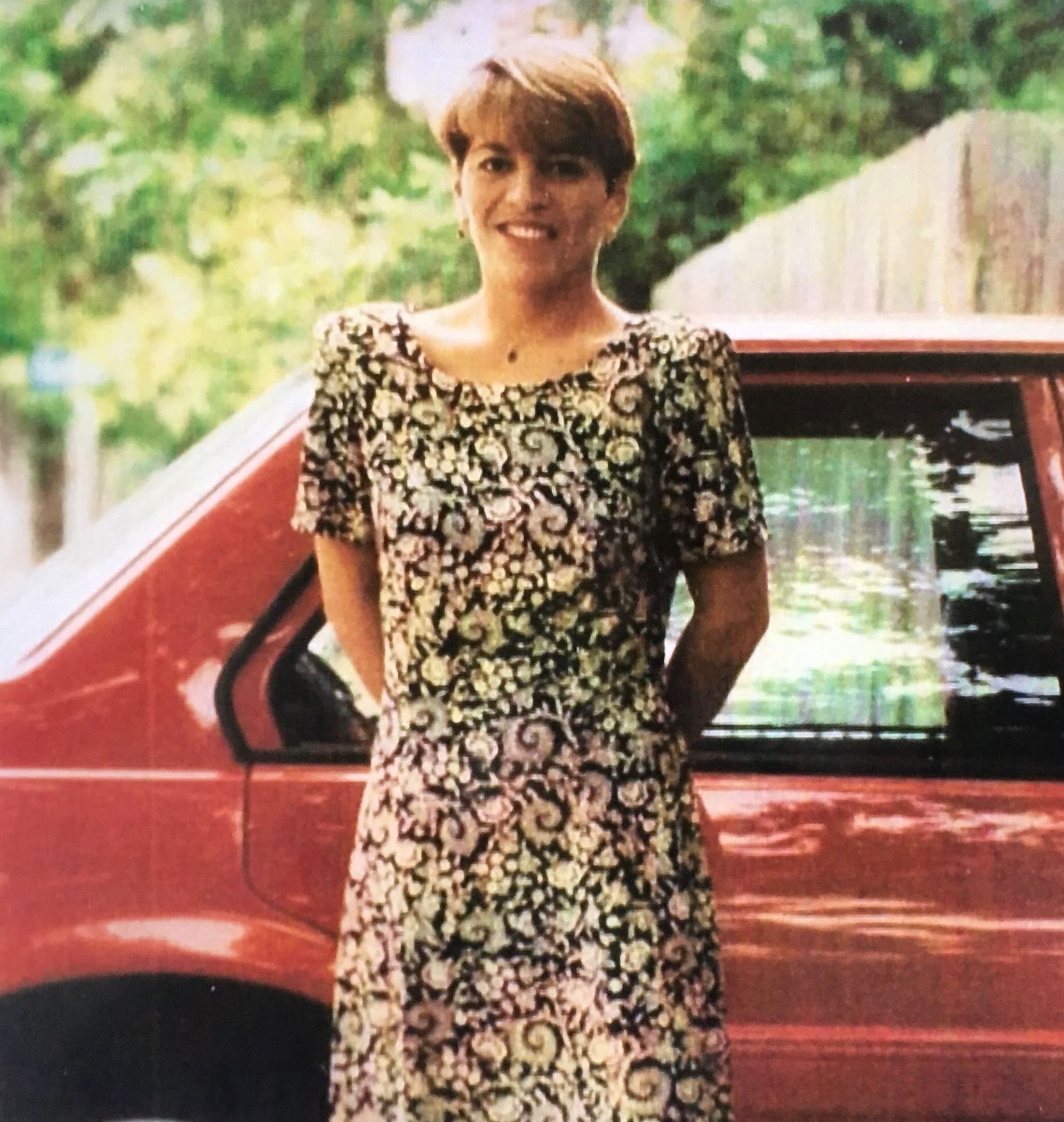 Claudia could not go alongside her family because she had a presentation the following day at Baylor University. According to reports, the 39-year-old physician was tired after working on her lecture all day and fell asleep on her bed while watching television. She was thus unaware of the intruder who soon broke into her West University Place home, near train tracks. This intruder then stabbed the young mother with a kitchen knife, bludgeoned her with a bronze statue, and raped her, resulting in her passing away from her extensive injuries.
When Claudia failed to attend her lecture at Baylor University, her co-workers called George, who was startled at the news. He testified, "We had two telephone lines into the house and a pager, so I was pretty alarmed." The police made a wellness check at her home, where they found her murdered. They found the pager lying outside the bedroom where Claudia was killed. According to police sources, she had been stabbed repeatedly in her back and hands and had 19 blunt force injuries to the head, including three depression fractures to her skull.
Her autopsy report revealed she'd been sexually assaulted as well, and her cause of death was determined as multiple stab wounds plus blunt force trauma. The medical examiner even testified that three stab wounds from the back went through to the front of Claudia's body, breaking several ribs and collapsing her lungs. She also suffered from bruises and two broken bones in her right arm while fighting off her attacker. The investigators had already found a bloody butcher knife and a blood-covered statuette near the body, which were the weapons used.
Who Killed Claudia Benton?
As per reports, a banjo, a guitar, a stereo, and numerous pieces of jewelry were missing from Claudia's home. The perpetrator had also stolen her Jeep from her garage by dismantling its steering column and jump-starting the vehicle. Her brutal murder hence received widespread publicity in Houston and nationwide, with Houston Police Department conducting the primary forensic work at the crime scene. That's because, according to professionals, the West University Place (WUP) Police Department was not adequately equipped to handle such a complicated matter.
Investigators from the Houston Police Department later recovered latent fingerprints from parts of the Jeep's broken steering column in the garage and items in Claudia's residence. Then, the San Antonio police recovered Claudia's stolen Jeep in a motel parking lot in their local area, near railroad tracks on December 18, 1998. They processed the Jeep, obtained fingerprints, and ran them through the state's notable Automated Fingerprint Identification System (Texas AFIS).
The police found a response from the Texas AFIS that the fingerprints matched those of Carlos Cluthier Rodriguez — an alias for Rafael Resendez-Ramirez, whose birth name was later confirmed to be Ángel Leoncio Reyes Recendis. Ángel had been apprehended in Carson County, Texas, in 1993 while stealing a motor vehicle and evading arrest. The authorities thus contacted the Carson County Sheriff's Department and obtained the prints they had taken from Angel back then.
The Texas Department of Public Safety subsequently submitted Angel's fingerprints to the Western Identification Network (WIN) to search for other matches. That's when found another hit in the California Department of Justice's (CAL/DOJ) AFIS database. His prints had been entered into the CAL/DOJ database following his arrest on August 18, 1995, in San Bernardino for trespassing on railroad property, carrying a loaded firearm in a public place, and receiving stolen property. The FBI also determined he had a criminal record in NCIC in January 1999, meaning he'd been all over the nation.
Therefore, the Harris County District Attorney's Office issued a warrant charging Ángel with burglary in connection with the crime at Claudia's house on January 5, 1999. The NCIC record noted that he was suspected of murder. According to the episode, Ángel was responsible for at least 9 deaths during the 1990s in US and Mexico. He evaded the authorities by jumping on and off trains within and across Mexico, Canada, and the United States, generally crossing borders illegally. He generally bludgeoned and stabbed his victims to death inside their homes.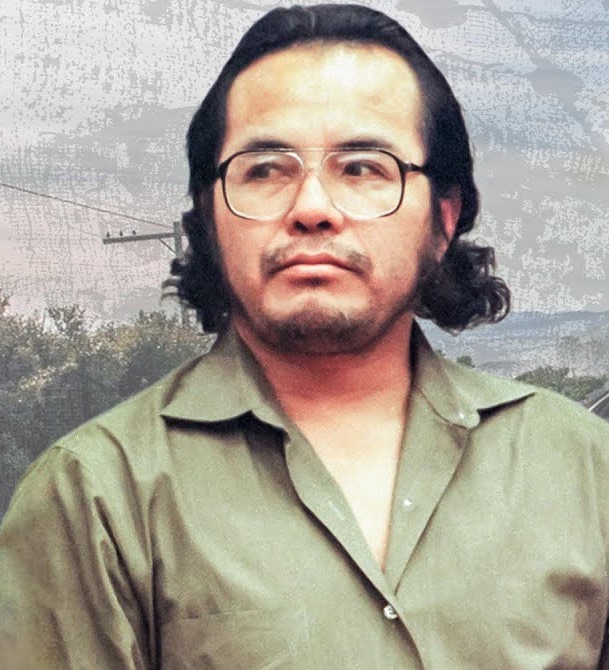 While he raped only some of his female victims, Ángel almost always lingered in their residences after killing them, mainly to eat. He stole sentimental items and laid out their driver's licenses to learn about their lives. He became the 457th fugitive listed by the FBI on its Ten Most Wanted Fugitives list on June 21, 1999. According to government records, he had been deported to Mexico at least four times since first entering the country in 1973. However, Ángel's sister, Manuela Maturino, panicked and convinced her brother to surrender.
Ángel surrendered to a Texas Ranger, Drew Carter, on a bridge connecting El Paso, Texas, with Ciudad Juárez, Chihuahua, on July 12, 1999. He was tried, convicted, and sentenced to death for Claudia's murder, and a Houston judge ruled he was mentally competent to be executed on June 21, 2006. The 5th US Circuit Court of Appeals dismissed his appeal, and he was housed in the Polunsky Unit in West Livingston, Texas, awaiting execution. He was executed in the Huntsville Unit in Huntsville, Texas, on June 27, 2006, by lethal injection.
The 46-year-old stated, "I deserve what I am getting." He looked at his victims' families and relatives and asked for forgiveness, remarking, "I want to ask if it is in your heart to forgive me. You don't have to. I know I allowed the devil to rule my life. I thank God for having patience with me. I don't deserve to cause you pain. You did not deserve this. I deserve what I am getting." He was pronounced dead at 8:05 pm on June 27, more than four years after George Benton was awarded $49 million in a wrongful death lawsuit concerning his wife in June 2002.
Read More: Shawn Merriman: Where is the Fraudster Now?