CBS News's '48 Hours: Kassanndra's Secret' features the story of a 33-year-old pregnant woman named Kassanndra Cantrell and how she was brutally murdered by one of her former boyfriends, Colin Dudley. It took the police a month to arrest and charge him with the murder. The incident happened in Tacoma, Washington, in August 2020. So, who is Colin, and where is he now? Let's find out.
Who is Colin Dudley?
Colin Patrick Dudley met Kassanndra Marie Cantrell in 2006 during a local production of "The Rocky Horror Picture Show." The 22-year-old was the director, while the latter, then 18, was a regular crew member. They dated for a few months before breaking up, and Colin began dating another crew member. According to news reports, he stayed in that relationship for 14 years until 2020. However, Kassanndra's mother, Marie Smith, alleged her daughter reconnected with him after hearing about the tragic loss of his father in 2014.
Colin Patrick Dudley appears in court in connection to the murder of Kassandra Cantrell. The pregnant woman's body was discovered off a cliff in University Place Tuesday. @KIRO7Seattle pic.twitter.com/2Fnsc1z4QR

— Jessica Oh (@JessicaOhTV) September 23, 2020
When 33-year-old Kassanndra went missing on August 25, 2020, after going out grocery shopping at around 8:30 AM, all leads started to point toward Colin. Yet, her mother believed she was not going to the grocery store but to see someone. Marie explained, "Everything seemed to indicate she was going to see somebody because if she had been going to go to the grocery store, she would've just put her hair in a ponytail and put on some jeans and headed out, but it was clear she'd taken a shower and gotten dressed. She had taken some extra time. She doesn't do that to go grocery shopping."
Marie was upset when Kassanndra did not return home on August 25 and stopped responding to phone calls and texts. She initially thought her daughter was staying at her best friend Alexandra McNary's place. She was all the more concerned since Kassanndra was ten weeks pregnant and texted her friend the following morning, inquiring about her daughter's whereabouts. However, Alexandra said she had no idea where the 33-year-old was and was worried after she didn't come for her first sonography appointment.
After Marie filed a missing person report with the Pierce County Sheriff's Department on August 26, the detectives interviewed Alexandria to learn Colin was reportedly the biological father of Kassanndra's baby. While she was excited and over the moon for the upcoming child, the investigators learned Colin did not want any kids. According to Alexandria, Colin allegedly told Kassanndra once "that if any girlfriend of his got pregnant and wouldn't get an abortion, he would sue to get full custody just to spite the mother for having the child." Still, Kassanndra wanted Colin to know about the pregnancy and disclosed it to him on August 12.
Where is Colin Dudley Now?
Alexandra said, "She told him he didn't have to be involved. She just thought that he had a right to know." She added, "Kasssanndra informed him (Colin) that he could give up parental rights and she wouldn't ask him for child support." On the show, she said he took the news better than Kasssanndra had expected, and "he was calm and said not to worry and that they would talk." But as the officers started investigating, all evidence led them toward Colin.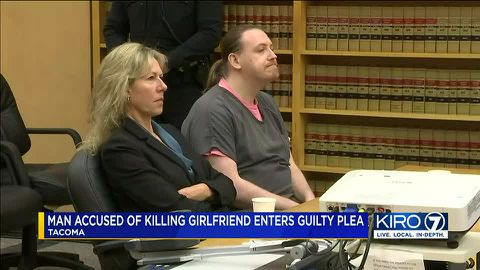 The investigators found Kassanndra's unlocked white Mazda on the 200 block of East 25th Street in Tacoma, not far from a highway overpass near the Tacoma Dome, on August 28. She was driving the vehicle on the day she was reported missing. The car keys were discovered inside the center console. The detectives also noted that a light rail system operated along that street. Upon reviewing the surveillance footage from the rail system, the police identified a strange man, wearing a mask and a black fedora, walking away from Kasssanndra's car.
The investigators followed various surveillance footage and found him driving a pickup truck, whose license plate showed the car was registered in Colin's name. In addition, the police went through Kasssanndra's phone records to find she had last communicated with him before she mysteriously disappeared. They grew suspicious when Colin denied contact with her in the past decade and knew nothing about her pregnancy. The detectives stated he had also deleted some texts from his phone.
Investigators searched Colin's house and found his truck, the black hat, and other evidence that pointed him to be involved in the case. They brought cadaver dogs interested in a brown couch in his basement. Nonetheless, they did not have enough evidence to warrant an arrest. One of the detectives said, "He's guilty of something. But … what is he guilty of?" The police also seized the black box of his truck, which ultimately gave them the breakthrough they were looking for.
Based on the GPS data, the investigators found Colin's truck had stopped near the wooded area along Chambers Creek Road W. in University Place. It was about eight miles away from his home. The police scoured the site to find Kasssanndra's remains, and he was arrested. The case never went to trial as Colin pleaded guilty to first-degree murder and was sentenced to 26 years and eight months in prison in November 2022. Consequently, the 40-year-old is currently incarcerated at the Clallam Bay Corrections Center.
Read More: Kassanndra Cantrell Murder: How Did She Die? Who Killed Her?