ABC's 'Shark Tank' season 14 episode 8 witnessed entrepreneur Justin Baer present his company, Collars & Co., to the Sharks, hoping for a life-changing investment. For most working professionals, formal shirts and trousers are a must-have for most work-related events. However, wearing dress shirts under sweaters, jackets, or blazers for the whole day can be pretty uncomfortable. Collars & Co. hopes to combat this issue by introducing collared polo shirts, which can provide a formal look and comfort at the same time. With such a relatable product, we decided to explore and trace the company's growth further!
Collars & Co.: Who Are They and What Do They Do?
Justin Baer, the mastermind behind Collars & Co., completed his Bachelor of Science in Marketing and RE Finance from New York University in 2004. Readers would be interested to know that he is no stranger to entrepreneurship, as, throughout his illustrious career, he established six successful companies. While still at New York University, Justin hit upon the idea of starting his first company and launched The Cure Card, LLC, in February 2002. Although, he discontinued the company in 2004 and joined Ramer Equities, Inc as an Acquisitions Analyst in May 2007.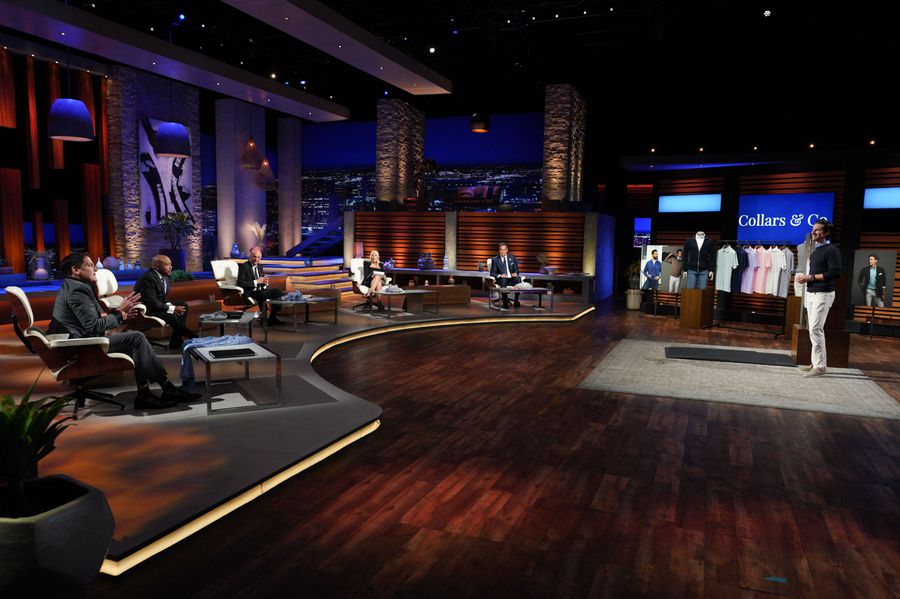 Justin worked at Ramer Equities, Inc till 2007 before establishing his second company, CharityHappenings.org. Although the NYU alum served as the company's CEO until 2014, he founded his third company, Check In Easy, in 2011, which introduced a guest check-in app for mobile devices. In 2015, Justin started the Bethesda-based company TeachingProAcademy.com and, in the following year, introduced his fifth organization, MemberText, to the world. At present, Justin still serves as the CEO and founder of MemberText, while offering some of his time to Collars & Co., which he started in 2021.
As a well-known entrepreneur and business owner, Justin mentioned that he had to attend several important business meetings daily. Most of these meetings were quite formal and demanded an appropriate dress code. Since dress shirts are globally recognized as the best workwear, Justin chose to wear such shirts to his meetings. With time, the entrepreneur realized those dress shirts were quite uncomfortable. Moreover, wearing them under a sweater, jacket, or blazer was cumbersome and irritating.
Nevertheless, most comfortable clothes were inappropriate for meetings, and Justin was determined to find a balance between the two. That was when he understood that people preferred dress shirts because of their collars. Collars & Co. was born out of that idea, as Justin merged t-shirts with dress shirt collars resulting in a comfortable yet formal garment to wear to work. Justin is proud of using only the best materials in his polo shirts and noted that they are moisture-resistant, lightweight, and soft. Besides, the shirts are easy to wash and available in several patterns and colors.
Where Is Collars & Co. Now?
It took Justin quite a bit of time and several tries to develop the perfect design for his polo shirts. Once he had the prototype ready, the entrepreneur approached a Pakistan-based manufacturer and had them produce a batch of around 500 shirts. Interestingly, Justin did not plan on starting another company, but his daughter made a TikTok video featuring the shirts, which went viral on the internet resulting in the first batch getting sold out within a couple of days.
This encouraged Justin to order more shirts, and reports mention that the company earned around $40,000 in the first month and witnessed a 40% increase in revenue per month in the days that followed. Although he had the manufacturer set, he soon ran into terrible logistic problems related to Covid-19 that threatened to shut the company down. However, using his experience as an entrepreneur, Justin soon recovered from the slump and took care of all the backorders.
Collars & Co. is presently expanding at an incredible pace; as Justin said, "It's really hard to determine how much we're going to need since we've been growing so fast. For holidays, I'm just buying a ton, like four times the [usual] amount. And whatever I don't sell around holidays will, hopefully, just sell in February or even June. It's a pretty seasonless product, thankfully." Justin also mentioned buying up as much inventory space as possible to help with the holiday rush. Besides, in 2022, the company got golf legend Sir Nick Faldo as their brand ambassador, further increasing sales.
Collars & Co.'s dress collar polos are available in four styles: English Spread, Semi-Spread, Button Down, and Cutaway. These polos come in numerous patterns and colors and cost you between $64 and $74. Additionally, the company sells outerwear, sweaters, and belts, which fall within the range of $59 to $300. With such affordable products, Collars & Co.'s fascinating growth is not surprising, and we are confident that Justin Baer will find further success in the years to come.
Read More: Nana Hats Shirts Shark Tank Update