As artists, actors must have the capability to portray a wide range of emotions. They should be competent enough to feature in a film of any genre. Repeatedly doing a kind of work can become tedious, as well as monotonous and boring. This need not only arises out of the diverse audiences to whom they cater to, but also their peers and critics in the industry. Having this ability to take any shape or form is very rare. Over the years, as the society has come to accept taboos and transcend figments of its narrow domesticated walls, Hollywood has witnessed some outstanding work. The foray of an actor of a particular style into another is an exciting prospect. Ditching their comfort zones and challenging themselves, this list canvasses the best comedy actors who excelled into drama and serious films.
8. Julia Louis-Dreyfus (in 'Enough Said')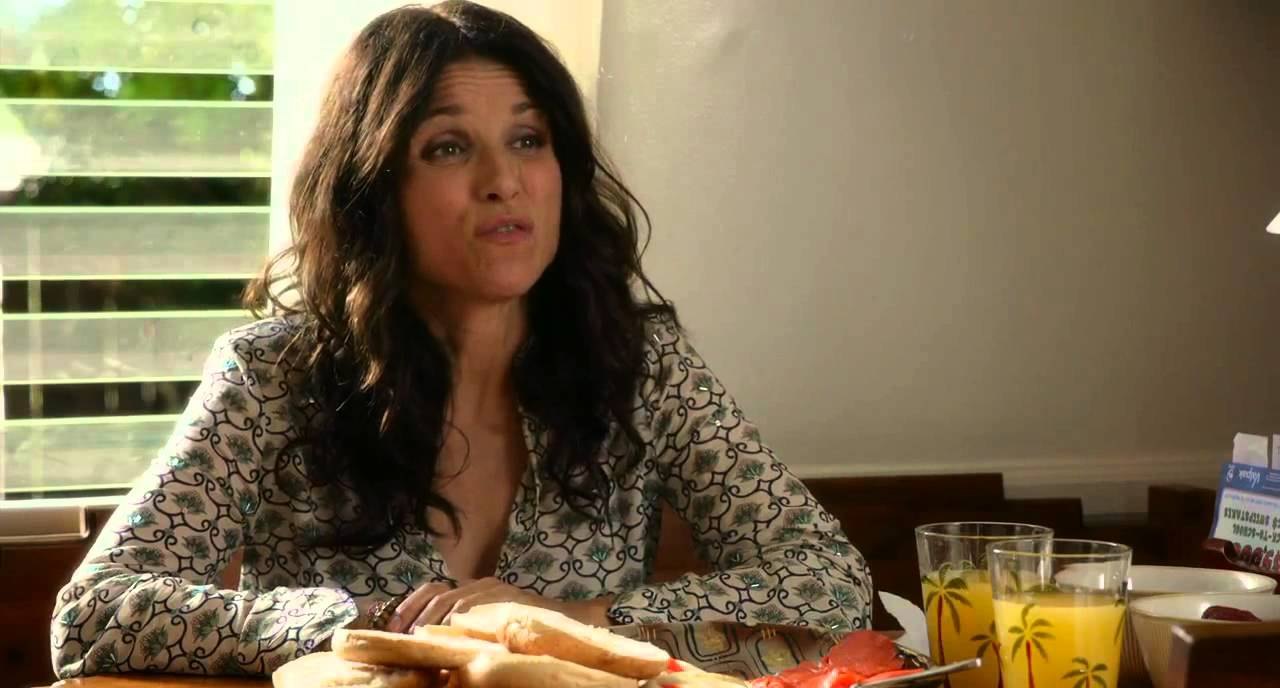 The 'queen of television' as many call her, Julia has been ruling it since 2012 with her political sit-com 'Veep'. Prior to that, her repertoire includes working at SNL, as Elaine in 'Seinfeld' and in 'The New Adventures of Old Christine'. She holds several records with Emmy nominations and wins. She is the undisputed queen of comedy. Her irruptions in the drama genre started with 'Deconstructing Harry' in 1997. Even though her performance was appericiated, it never could rise from a novice-luck fluke. She made inroads with her 2013 film 'Enough Said', directed by Nicole Holofcener. Dreyfus plays Eva, a divorced masseuse who begins a relationship with Albert (Gandolfini), only to discover that he is the ex-husband of her client and friend Marianne (Keener). Her performance won critical acclaim, with many praising her effortless transformation in the role. It fetched her a Golden Globe nomination and a Critics' Choice Award.
7. Ben Stiller (in 'Permanent Midnight')
Ben Stiller has established himself as a great gladiator of the comedy genre. Over the years, he has turned in hilarious performances, such as 'Zoolander', 'The Cable Guys' and 'Tropic Thunder' among others. 'Permanent Midnight' featured his first dramatic role, and tells the story of Jerry Stahl's rise from a small-time television writer to his success as a comedy writer making up to $5,000 a week writing for 1980s series. His performance garnered universal critical acclaim, but the film never saw a wide release, and thus bombed at the Box Office. The "aimless" story was blamed, with critics pointing Stiller out for "bringing a gripping realism" to the film.
6. Adam Sandler (in 'Punch Drunk Love')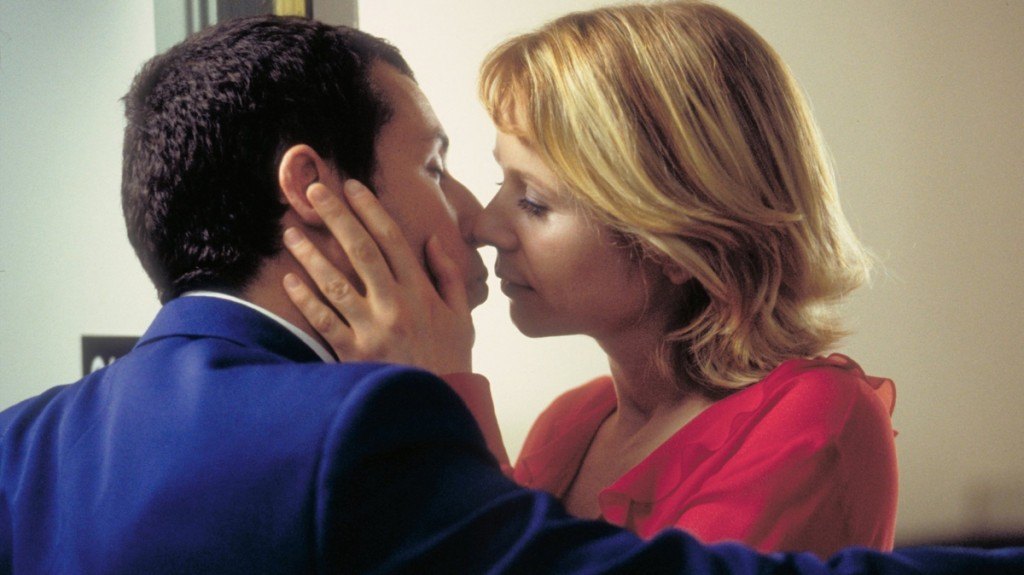 What Liam Neeson is to action movies, Sandler is to rom-coms. The quintessential comedic actor, Sandler donned different colors when he turned out for Paul Thomas Anderson's 2002 rom-com drama 'Punch Drunk Love'. The film wasn't solely an aberration for Anderson, but turned out to be a similar venture for its lead star. Many lavished praise on Anderson for his clever casting of Sandler, but it was his performance that gathered attention and made people stand up and take note. Critics directed towards Anderson, saying, "utilizing Adam Sandler's comic persona to explore the life of a lonely guy who finds love."
5. Whoopi Goldberg (in 'The Color Purple')
Wikipedia lists Goldberg as a comedian in twelve fields. And rightfully so. She is considered the pioneering founder of female comedians in the industry, bringing a level of acceptability and respect for the gender. Her debut role came in Steven Spielberg's 'The Color Purple' as Celie Harris-Johnson, a young African-American girl who faces problems like poverty, racism and pedophilia. Celie is transformed as she finds her self-worth through the help of two strong female companions. Many predicted an Academy win for the débutante, which wasn't to happen. But it didn't flail Goldberg's performance, which many titled as the greatest by a débutante.
4. Jim Carrey (in 'Eternal Sunshine of the Spotless Mind')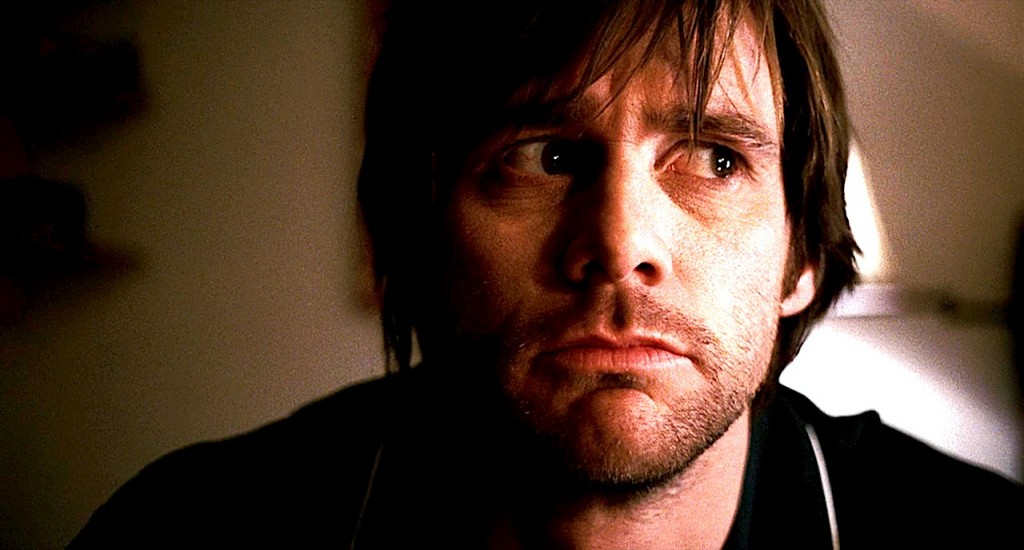 I was in a quandary deciding which film to feature this guy in. Being the quintessential comedian he is, famous for his slap-stick style of comedy, Carrey is probably the most recognized comedian globally. He has other noteworthy dramas to his name, most prominently 'The Truman Show', which I decided to second to 'Eternal Sunshine of the Spotless Mind'. This film starring him and Kate Winslet in titular roles, explores the journey of Joel Barish, a man who falls in love with a girl on the subway. After getting together, he is reminisced of flailing memories with the girl, eventually realizing they have been together before, with the girl wiping him of her memory. The film garnered critical acclaim, with Carrey coming under a barrages of plaudits and accolades.
3. Bill Murray (in 'Lost in Translation')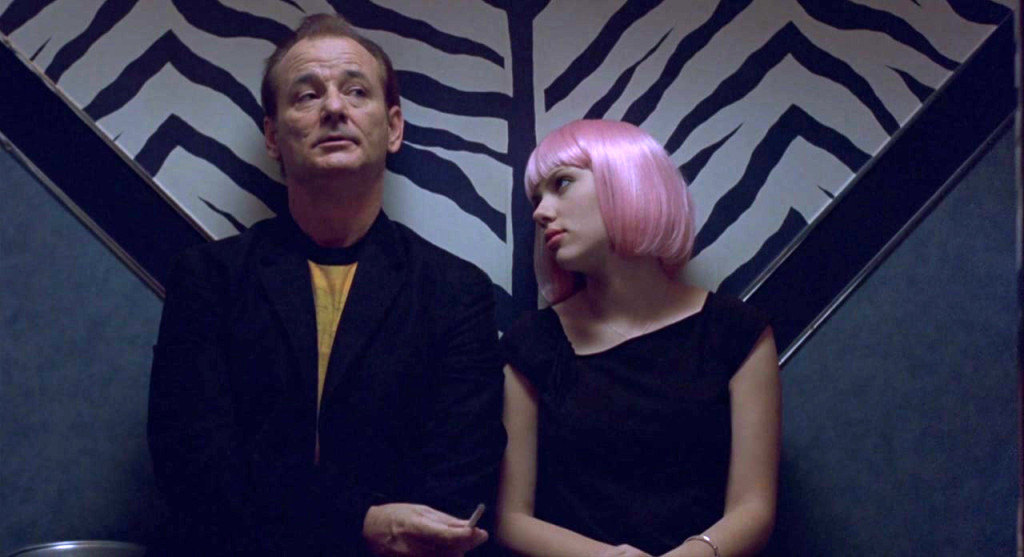 The film is helmed by Sofia Ford Coppola. A rom-com starring Murray and Scarlett Johansson in titular roles, it shadows the awkward friendship of an aging Bob Harris and college graduate Charlotte in a hotel lobby. The film was a commercial success, grossing $119 million on a budget of $4 million, while also getting four Academy nominations. Murray also got a nomination and was the subject of universal acclaim. The film is often regarded as one of the best films of the 2000's.
2. Robin Williams (in 'Good Will Hunting')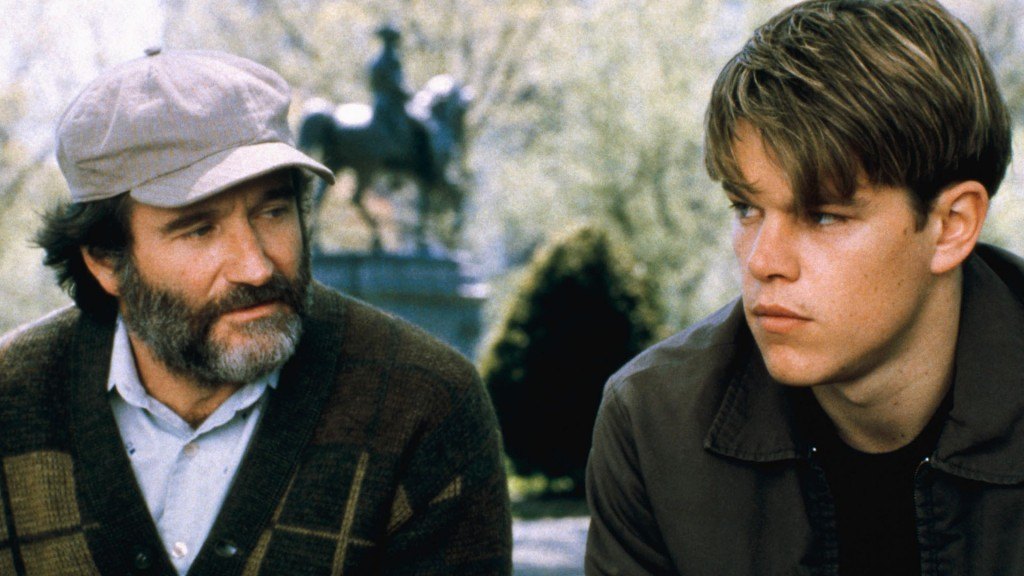 Robin Williams was one of the greatest actors in history. His wide range of grasping and understanding human emotions often made peers envious and critics flabbergasted. He is perhaps the only actor, who has done a film in every genre. But his role in 'Good Will Hunting' stands out as the performance of his career. The film fetched him his first Academy Award, with the particular scene in the image being remembered as one of the greatest in cinematic history.
1. Steve Carell (in 'Foxcatcher')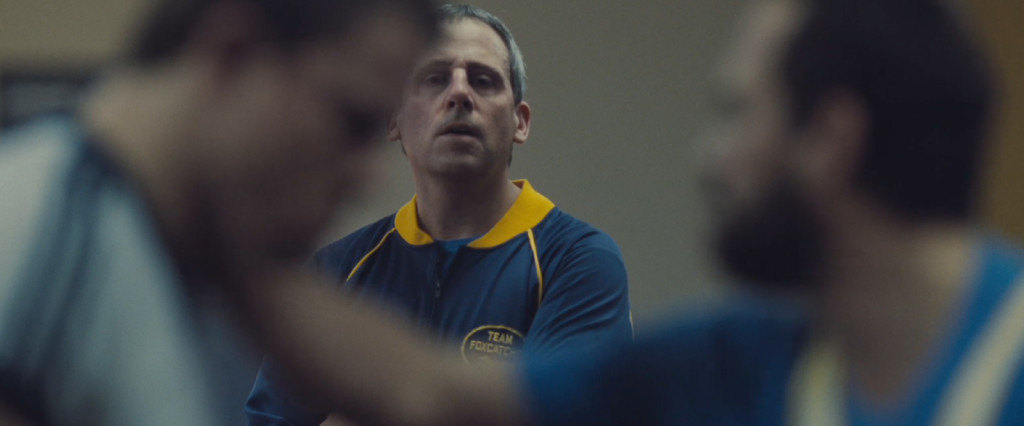 My acquaintance with the most lovable man in the world was through this movie. After watching this movie, I thought he was one of those Oscar-winning serious type of actors. I was totally floored when I saw '40 year-old virgin'. This movie had him unrecognizable, with his career turning performance profoundly unlucky not to win the Oscar. Giving use a harrowing peek in the life of John Du Pont, and his quest for wresting acme, Steve Carell blew everyone away with his performance. His dwelling into the darker side of the millionaire's psyche had many horrified and stunned. After multiple viewings of 'The Office' (multiple=everyday) , 'The Daily Show' and 'Anchorman', this performance stands out as the performance in recent times. Not only this film, but Carell has starred in dramas like 'Little Miss Sunshine', The Big Short', 'The Way Way back' and 'Cafe Society' which don't compliment his natural instincts. In spite of that, his performances have been top-notch and are worth your time!
Read More: Comedies That Every Movie Lover Should Watch