It's never too late to love in OWN's 'Ready to Love.' The reality television series chronicles the journey of several individuals as they seek to find love in their 30s and 40s. With relationships that have been torpedoed in the past, the cast tries to find love in close quarters. As the individuals let down their walls and begin to open up about their past and hopes for the future, several exciting themes emerge. The fifth iteration of the series follows couples from Washington DC who let romance blossom. Kamil and Cornelius' relationship on the show has left fans curious about their bond ever since.
Kamil and Cornelius' Ready to Love Journey
Dr. Kamil J Hazel and Cornelius Bryant were two of the many singles who entered 'Ready to Love' in a feat to find a forever connection. Having been engaged thrice before, Kamil had wanted to find a connection that would not stray in the face of trials. Similarly, Cornelius had also wanted to find a connection that could weather storms. Their wishes came true when the two found their way to each other. Within a short period of time, Kamil and Cornelius connected on several fronts. While their relationship wasn't without its highs and lows, the duo felt that they shared a deep connection that couldn't be denied. Initially, the duo connected on their shared love for theatre and acting.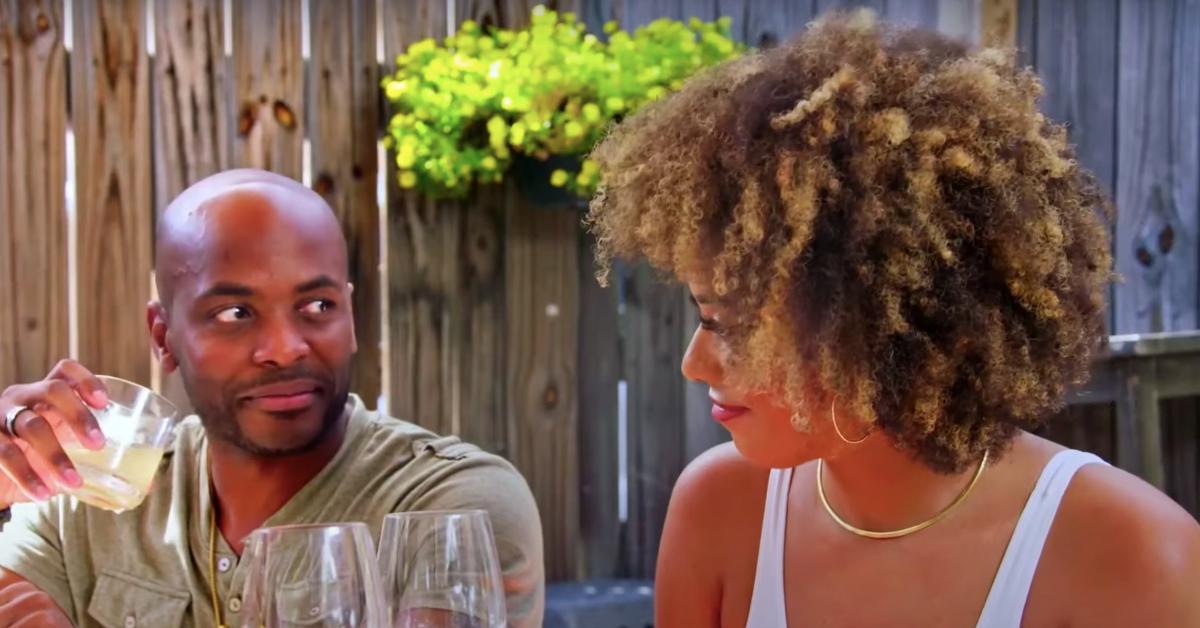 Besides developing a connection with Kamil, Cornelius had also connected with Courtney. The two had opened up about their personal life and even shared their hopes for the future. However, it was ultimately Kamil and Cornelius' connection that stood the test of time. In the end, Kamil and Cornelius' relationship was tested when the women of the house ended up eliminating him from the show.
Seeing Cornelius depart from the season, Kamil made an instantaneous decision, too. It didn't take Kamil long to self-eliminate herself from the show. Kamil had realized that what she and Cornelius had shared in their brief time together was real. She was also assured that without Cornelius in the picture, she wouldn't want to create a connection with anyone else. Naturally, when she saw him getting ousted from the house, she decided to leave the show, too.
Kamil and Cornelius Are Growing as a Tight-Knit Duo
Since evolving into a tight-knit bond on the show, Kamil and Cornelius have continued to create new milestones as a couple. While fans had perpetrated that the couple wouldn't be able to map their differences and go the long way, Kamil and Cornelius have repeatedly proved people wrong. Dispelling doubt and consistently creating a stronger bond, the couple from Washington, DC, continues to map the road to growth. Beyond the purview of the cameras, Kamil and Cornelius have stuck by each other and made progress as a duo.
Embracing the reality portrayed through television, Kamil and Cornelius accepted the unique take 'Ready to Love' offered fans. After the show, the two even joined therapy to work through the issues that had been concerning them. In time, they were able to show each other their growing affection and map the road as a couple. Later, Cornelius met Kamil's son, and the latter met her beau's family, too. It was also believed that the two had embarked on a new path in their journey and decided to tie the knot. However, in a sit-down interview with 'From Christal XO,' the couple clarified that they have yet to discuss that with everyone. So, even though the couple has not made plans for their future clear to fans, it is apparent that they are still making milestones as a couple.
Read More: Ready to Love Season 8: Where Are They Now? Who Are Still Together?