NBC's 'Dateline: Devil's Bathtub' follows the gruesome murder of a 50-year-old New York computer programmer, Craig Rideout, in Penfield, New York, in July 2016. While the police took only a couple of days to solve the crime, the identities of the perpetrators shocked the country. The episode features interviews of people involved in the investigation and aims to provide a clear and chronological account of the complex set of events. If you're interested in finding out more, including the killers' identities, here's what we know.
How Did Craig Rideout Die?
Craig Wallace Rideout was born to Agnes "Nessie" and the late Richard "Dick" Holman Rideout in Pittsford in Monroe County, New York, on April 24, 1966. A WWII Navy veteran, Dick, worked for Eastman Kodak for more than three decades before dying of cancer in 2003. Nessie was a travel agent for local executives, and Craig and his elder sister, Robbyn Drew, had a wonderful childhood. On the show, Robin reminisced about dinners comprising roast beef and Yorkshire pudding, and how they had French toast on Saturday mornings.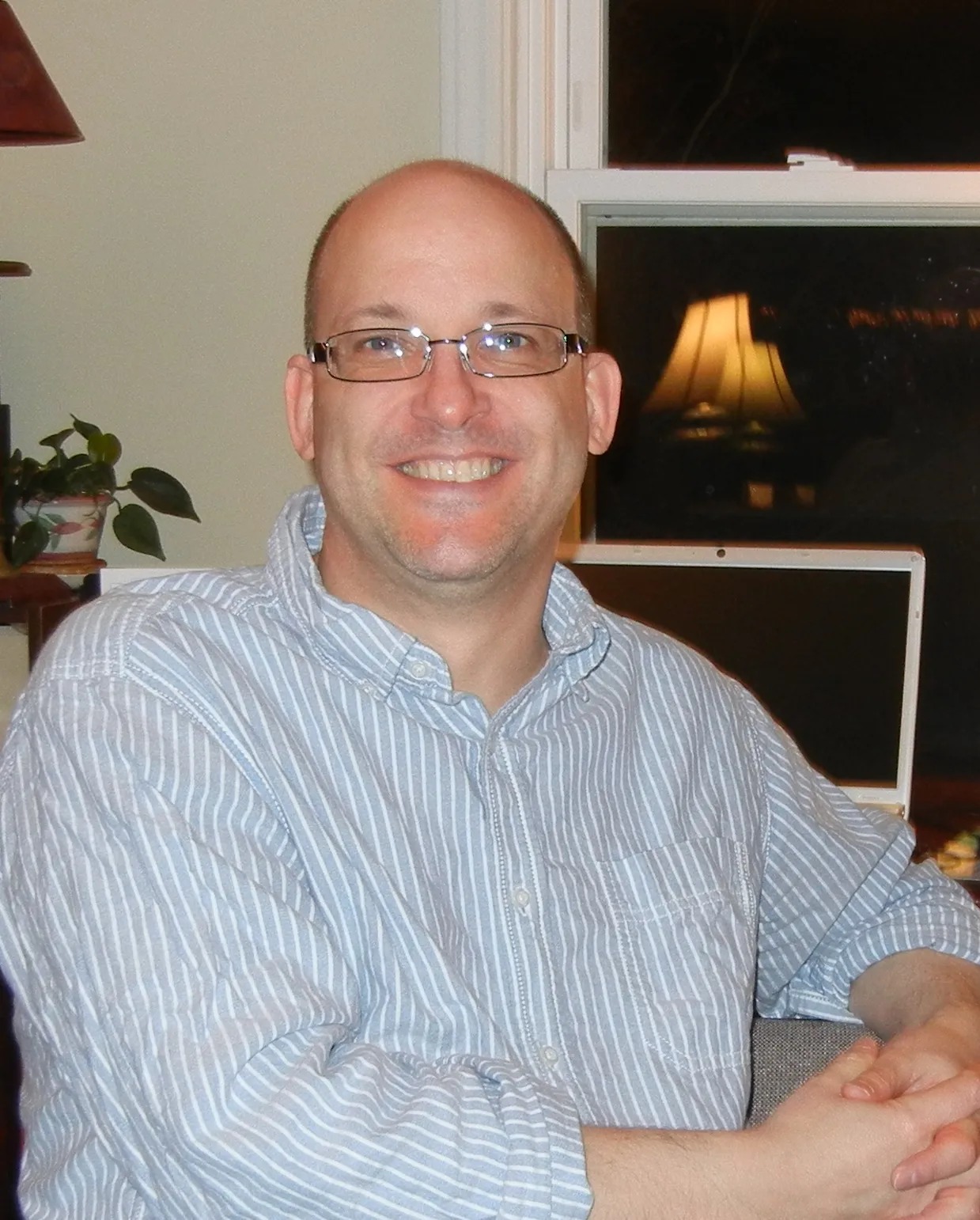 Craig graduated from Pittsford Mendon High School in 1984 and was an economics major at Union College in Schenectady. He earned his degree in 1988 and was a member of Phi Delta Theta. He worked as an information technology specialist with Federated Clover Investment Advisors since March 1989. Craig was a dedicated worker, and his dedication paid off as he rose through the ranks, becoming a Senior Technical Specialist and winning the CFA honor in 1991.
Craig's elder sister, Robbyn Drew, reminisced about her younger brother, saying, "He was a wonderfully funny individual with an astute sense of humor. He liked reading. He liked music. He loved his family." She described him as possessing "a wicked sense of humor" that was "not mean or naughty, but a little mischievous." A freshly graduated Craig met Laura Asam in a Rochester pub, and a whirlwind romance ensued. Laura had recently moved to the area from Syracuse with her parents and four siblings and attended college in Buffalo.
Craig, then 27, and Laura, then 22, married in January 1993. Robbyn recounted, "They were so enamored of each other. You could just see the twinkle in their eyes." Their eldest son, Colin, was born a few months later, in October, followed by six more children. The newlyweds purchased a four-bedroom house on six acres in Pittsford, but finances became tight with the birth of so many children. Robbyn described how the couple was forced to move to a more modest house as bankruptcy loomed overhead.
The sister said, "Laura never believed they suffered from financial difficulty. She never took that seriously. She believed that he was hiding money." As the financial situation worsened, Laura came face-to-face with the ugly truth — driving a wedge between her and Craig. According to the show, there were multiple holidays when Laura and some kids did not come for holiday dinners at Robbyn's or the in-laws. Things worsened when she filed for divorce in the late summer of 2014 and moved in with Paul "P.J." Tucci.
The deputies had found an unidentified body wrapped in a tarp in Yates County, around 50 miles south of Craig's townhouse, on the morning of July 20. A caustic chemical was used to disfigure the corpse's face and hands to mask its identity. According to the medical examiner, the perpetrators had struck the victim in the face with a hammer, fracturing his cheekbone. A homemade ligature, fashioned from duct tape and paracord, was used for strangulation, breaking the small bones in the neck muscles and ripping a hole in the flesh. The body was identified to be Craig's based on dental records.
Who Killed Craig Rideout?
Paul was a longtime family friend, and his wife, Jennifer, developed significant health problems and died in 2014, as Craig and Laura's marriage began to crumble. He and Laura would eventually find happiness with each other and prepare for a new life together. While most of the elder children moved in with their mother, Craig had custody of the two youngest of the seven children, then aged 6 and 12. Craig's relationship with his wife and the children disintegrated in the next couple of years.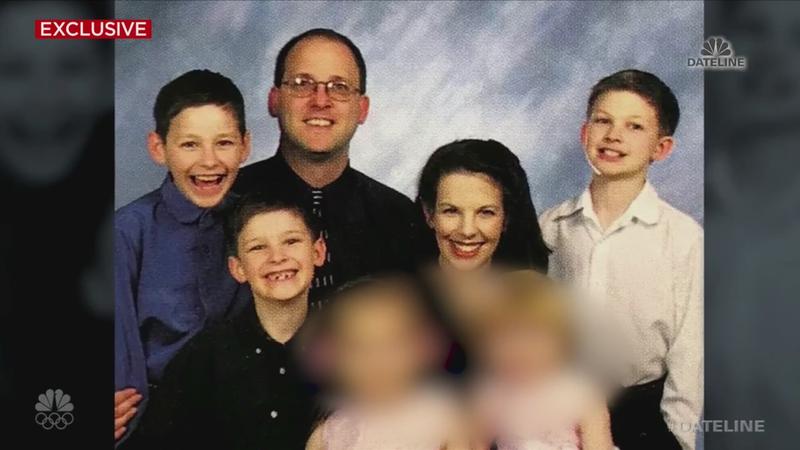 On the evening of July 19, Robbyn chatted with her brother by telephone at around 7:00 am. They discussed Craig's third eldest son, Alexander's Facebook post about the family, and Craig had decided not to respond. According to her, Craig was looking forward to his next court date, where custody of the youngest children would again be an issue. This would be the last time Drew spoke with her brother. The following day, Robbyn could not get hold of her brother and contacted his workplace to find he had requested the day off via email.
However, she found the email suspicious and dropped in at Craig's place to find Laura wiping down a counter. Laura left, claiming she was cleaning the smelly kitchen, and Robbyn searched for her brother all over the house and called 911 after she could not find him. Fearing foul play, she called 911 and reported her brother missing. The authorities refused to search the premise since they required a warrant until Robbyn received a call from an advocate, claiming Craig might have been a victim of a violent crime.
By early summer 2016, Laura and Paul planned to move to North Carolina and wanted to take the youngest kids. They had packed a moving van and had signed a lease on an apartment in North Carolina by July 19, 2016. When Craig refused to part with his children, his relationship with his estranged wife and children was further corrupted. Around a week before the murder, Colin wrote emails to his father, accusing him of being emotionally abusive and manipulative, among other allegations.
The police used cellphone towers to trace Craig's phone from the Penfield townhouse around 3:00 am to the Yates County roadside and found surveillance footage of his minivan and Paul's car en route to the crime scene. They also arrested Colin and Alexander on July 21 while throwing garbage bags containing empty bottles of drain cleaner, gloves, bloody clothing, and a paracord into a local pond called Devil's Bathtub. Forensic analysis tied the blood and clothing to Colin, Alexander, Laura, and Paul.
The police also found surveillance footage of Laura and Paul buying bottles of Liquid Lightning Drain Opener from a Walmart store a few days before the murder and Colin leaving a different Walmart with a square-edged shovel. Based on the evidence produced by the prosecution, a jury found Laura and Colin guilty of second-degree murder and tampering with evidence on July 25, 2017.
Laura was also convicted of a burglary charge for being inside her estranged husband's apartment after he was killed. Alex was acquitted of the murder charge but found guilty of tampering. However, the jury found Paul not guilty and was acquitted of all charges.
Read More: Where Are Laura, Colin, and Alexander Rideout Now?